Do you consider yourself to be an avid gamer?
If so, you may be shocked to hear that people actually make money playing video games.
With today's advanced technology, it has never been easier to join the growing group of professional gamers who all get paid to do something they love while working alone.
Playing games for a living is not a typical job that you can find by searching on job boards or applying online. It sure beats having to pick between Shipt vs Instacart. You will need to find unique, creative ways to do this.
Fortunately, you have many options to choose from. During your search, consider these fun and exciting ways to make money playing video games.
How to Make Money Playing Video Games
You've just found out that it's possible to make money playing video games and now you may be wondering, "How can I get started?".
Here are some of the top ways to earn a living as a gamer.
Create and Develop Your Own Video Games
One approach to make money in the gaming space is to create and develop your own video games. To do this, you will either need to have developer skills or know someone who does.
Or you can pitch a game idea to some major game developing companies to work with them to create it.
To get started with this venture, you will need to start with a great idea and some upfront capital. Then you can hire a team to help launch your video game idea.
A simple place to start selling your new game is on the website Steam. Here, you can receive feedback and make changes based on the reviews it gets through the website. If it becomes a big hit, consider selling it on other platforms or getting it into major gaming stores.
Consider looking through the menu search on Steam's website to gain access to the most popular games being sold.
Start a Video Gaming Blog
Another way to make money by playing video games is to start a game-related blog.
Bloggers primarily make money with ads, affiliate income, and sponsored content. You will earn money with these methods if you create a gaming blog and build up a large enough audience.
Once you have a decent following, you could also sell your own products such as gaming eBooks, gaming courses, or game coaching services.
Creating content and putting it on the internet gives you access to reach millions of people around the world. This allows you to share your skills and expertise with those looking to get better at playing.
To become successful with this venture, you will need to be able to consistently write one or more articles per week.
Work at Professional Gaming Events
If you love the idea of getting paid to play games but aren't as talented as other players, you can apply to work at professional gamer events like expos, conventions, and tournaments.
At these events, you will be immersed in the gaming community and can watch gaming events for free.
On the other hand, you can also host your own tournaments and charge a fee to others to participate. Once you have a large following, you can raise the price depending on the type of gameplay. You may even be able to land some sponsorship deals with large gaming companies after hosting a few events.
Start a Gaming Podcast
If hosting events sounds like a daunting task, consider starting a gaming podcast.
A podcast is an audio file that allows users to download and listen to whichever topics they choose. Listeners can also subscribe to your podcast to get updates when you post a podcast. They will also do this to learn more about the topics and information you provide on a weekly or monthly basis.
With a podcast, you would be able to share your own game reviews and discuss game-related topics with other professional gamers or on your own.
To get started, you will need to invest in some podcasting equipment and then download free recording software. Then once you have an audience built up, you will start to receive money with ad revenue and affiliate marketing.
Want to invest better and track all the money you make? Check out our Empower Review and VTSAX vs VTI to determine what the difference is.
Get Paid to Play Games
Review Video Games
Reviewing video games may not become a steady source of income. However, it can definitely help you earn more cash and free stuff.
The best way to review video games for money is through sites like Amazon.
Amazon is the largest online retailer in the world and they rely on their customers to provide reviews on the products sold through their website.
You will need to provide some high-quality reviews on video games and related products to become noticed by Amazon as a reliable reviewer. Once you have done this, gaming companies will offer to send you their games for free in exchange for an honest review on Amazon.
After you test out the games, you can either keep them for yourself or sell them online to others.
You most likely will not receive a full-time income from doing this, but you can certainly have fun playing and selling free video games!
Start a Youtube Channel
If you don't mind being on camera, starting a Youtube channel is a great way to make money playing video games. Youtube is one of the largest search engines in the world and many people spend hours watching content each day on their platform.
The key to making money on Youtube is consistently uploading quality videos and engaging with your viewers through live streams and in the comment section.
Once you have a few thousand subscribers with your Youtube channel, you will be able to place ads throughout your videos. These ads are one of the top ways that people monetize their own channels.
Another way to earn money on Youtube is with affiliate marketing. This is where you would recommend game-related products such as video games, hardware, or gaming equipment to your viewers. When they click on your link and purchase the recommended item, you will receive a commission for the sale.
Additionally, once you have a large audience, you may get the opportunity to partner with gaming brands to do sponsorships to promote their products.
Starting a Youtube channel takes time and dedication, but it is a great way to earn a decent salary as a gamer.
Live Stream on Twitch
Another alternative to get paid to play games on camera is by live streaming your gameplay in front of a live audience on Twitch. There are many other streamers out there though, so standing out is crucial.
Becoming a Twitch streamer can also be more challenging than with other methods, but if you stay consistent, it is possible.
The top ways Twitch streamers make money is by earning tips and donations from their audience, affiliate marketing, advertising revenue, subscriptions, and brand sponsorships and deals.
You can also make money streaming if you consistently stream valuable content and provide entertainment to your audience.
Open a Gaming Center
If you want to get paid to play games but you don't want to stay at home all day, consider opening a brick and mortar gaming center.
A gaming center would allow you to sell games like a typical store. However, you can hold small conventions and tournaments for avid players there as well.
The best part about this gig is that you are not limited to just playing video games. You can sell and play a wide variety of different board games, role-playing games, and puzzle games as well.
One downside to this is that you will need to start with quite a bit of upfront capital. You will need money for some inventory and to rent out a storefront. But once you have everything in place, you can charge people for both purchasing games and joining contests and tournaments.
Although the business side of this venture seems daunting, it can also prove to be a lot of fun to run your own gaming store.
Play Games for Money
Sell High Ranking Accounts
You may be shocked to hear that you can make a solid income by ranking up video game accounts and then selling them.
Certain games allow you to build your rank and acquire skills, skins, or achievements. For some games, high ranking accounts become extremely valuable.
If you are skilled in a particular game, you can rank up one or more accounts and then sell them to people looking for an established account.
Keep in mind that most people who want to purchase high ranking accounts are typically looking for accounts that have unique items and achievements that most other accounts don't have. This requires you to be very skilled in the games and accounts you plan to rank up.
If you are able to do this regularly, you will be successful with selling game accounts.
Sell In-Game Items
Selling in-game items is another way to play games for money without having to sell your entire accounts.
These can be anything within the game that you need to work hard to earn. Some gamers look to buy specific items or characters that they were not able to earn themselves.
In this instance, you can sell your in-game items in exchange for cash or other rewards that you can sell to someone else. This way you can keep your accounts, continue to play the game, but still make money doing so.
Become a Video Game Beta Tester
A great option to play games for money is to become a video game beta tester.
Game developers will hire a video game tester to evaluate a new video game before it is released to the public to ensure it serves a positive gaming experience.
As a tester, you would be responsible for testing out each game to find any glitches or bugs that might have a negative impact on gameplay.
This role requires you to have some experience as a video gamer. You can either apply for game testing positions with an established company, or you can become a freelance game tester on your own.
It's also important to keep in mind that you will be testing out games that you typically wouldn't choose to play. You will most likely be playing games that you find boring and/or have a ton of issues with. It will be your responsibility to find those issues and recommend ways to improve the product.
On the other hand, video game beta testers usually make a solid income from doing this. To land one of these jobs, build up an audience on Youtube or followers on social media. From here, you can approach large companies to offer your services.
Make Money Playing Games
Join Video Game Tournaments & Leagues
To make a large amount of money by playing games, professional gaming is a profession you should consider.
To join other professional players and get noticed by large gaming companies, you should join video game events such as eSport tournaments. You can also be a part of gaming leagues to play professionally on your own or with a group of other pro gamers.
There are many different types of games that are played professionally such as role-playing games, first-person shooters, and strategy-based games. Make sure to research what games to focus your efforts on.
Playing professionally also requires you to treat video gaming as a business. You will need to play for many hours to make sure you have the skills needed to compete and potentially win in these tournaments and leagues.
This is a competitive field to get into, however, if you have the dedication and skill, you can receive six-figures or more each year playing professionally.
Work in Game Customer Service
If you do not consider yourself a pro gamer, another way you can make money in the video game world is to work in customer service.
These jobs include handling phone calls, emails, and customer service questions for video game companies and gaming stores.
Finding these jobs can sometimes be tricky. However if you can locate the contact information for the gaming manufacturers or distributors, you can reach out to inquire about working for them.
If helping others with their gaming questions sounds like something you would like to do, consider applying for a gaming helpdesk position.
Become a Video Game Journalist
Another option you have if you aren't skilled at playing games is to become a journalist.
As a video game journalist, you will work with some news companies and attend gaming events to write and publish articles.
This job doesn't technically pay you to play video games, but you will be involved with researching and discussing game-related topics.
So if you enjoy writing, consider becoming a video game journalist to get involved in the video game community.
Become a Game Coach
You are probably aware that you can make some money coaching common sports like football or basketball, but did you know that you can also get paid to become a gaming coach? You may also be surprised to hear that people pay big bucks to get coached on certain games.
This job does not even require you to be overly skilled at the games you coach. But if you have a deep understanding of different types of games, you can be successful in this position.
With this job, you will need to be able to watch other's gameplay and then critique them by explaining what they can do to improve. You may need to assign them homework to complete certain tasks before the next time you meet with them.
To get started, offer your services to friends and family who game regularly. Then you can start to post on freelancing sites that you are available at a higher price after you have more experience.
Online Games That Pay
If professional gaming falls out of your skill range, consider earning extra cash with gaming apps that will pay you to play games on your smartphone or tablet.
Here are some options for online games that pay.
Swagbucks
Get Paid for Everyday Things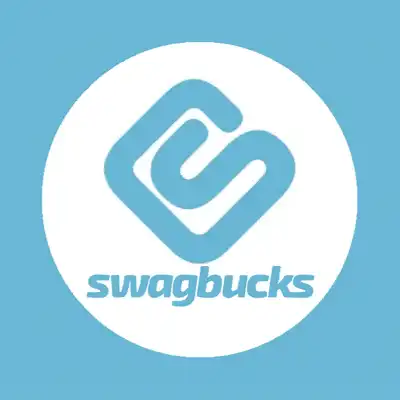 Swagbucks
5.0
Free app that pays you to shop online, watch videos, take surveys, search the web & playing games online. Payouts are redeemable via gift card or cash!
Pros:
Free to join!
$10 Sign Up Bonus
Variety of rewards options
In-store & online cash back rewards
Very easy to use website & mobile app
Cons:
Some offers require a lot of effort to earn rewards
Some tasks don't offer many points
Payouts for watching videos can be low
Sign Up
Swagbucks is an app that allows you to collect cash prizes and rewards for playing games.
These games are app-based and are strictly on your smartphone. So if you are interested in playing these types of games, sign up for Swagbucks and start earning.
To get started, simply download the free app and create a free account with your name and email address.
Inbox Dollars
Free $5 Sign Up Bonus
Inbox Dollars
5.0
Get rewarded for watching movies, taking surveys, playing games, reading emails & get cash back for shopping online. They even have coupon cash rewards!
Pros:
Earn money, not points
Little time and little effort is needed to earn
Surveys pay well
Payments in PayPal, eGiftCards, or Visa
$5 Sign Up Bonus
User friendly site and app
Cons:
$30 minimum payout
Must reach $15 before your first payout
Pay can take up to 2 weeks to process
Sign Up
Inbox Dollars is another survey site that lets you earn rewards by playing app-related games.
You can earn money a few other ways with this app as well by completing tasks, shopping online, answering surveys, and watching videos.
All you need to do is download the app and create an account to get started.
Mistplay
Play and EARN (Android Only)
Mistplay
3.5
Play games on your phone and get paid! Earn reward points while having fun. Redeem your points for various gift card types like Visa, Amazon, Google Play, and more!
Pros:
Variety of Gift Card Options
Wide Selection of Games and Genres
Easy Passive Income
Cons:
Low Earning Potential
App Version Only
Android Users Only
Download Android App
Mistplay is an app that pays you to download and play different types of mobile games.
The games offered through this app are popular and entertaining games that you are probably already playing anyway.
After you download the app, simply choose the game you want to play. Then you will start to earn points that you can redeem for gift cards.
Bananatic
Bananatic is one of the best sites that allows you to play and test out games to earn rewards.
These rewards include free games, in-game rewards, and gift cards. The more you play, the more you can win.
Create an account through their website to get started playing and reviewing video games.
Lucktastic
Lucktastic is an app that lets you win money to play lottery-type games like scratcher tickets.
After you accumulate enough points, you can exchange them out for gift cards or cash. On top of that, you can enter to win daily giveaways to win an extra $5,000 in cash or a $500 Amazon gift card.
To get started, simply download the app and create an account!
Playfull
Playfull is another website that allows you to earn rewards for playing games.
On their website, they promise that everyone can play and win rewards, not just highly skilled players.
One thing to note is that this site only allows you to earn prizes for playing certain games. So if you are interested in playing games such as League of Legends, Summoners Rift, ARAM, or TFT, sign up for Playfull to start earning.
Once you make money playing games, make sure you check out this Motley Fool Review and M1 Finance Review to learn how to invest that money wisely.
Ways to Make Money Playing Video Games FAQ
Can You Make a Living Playing Video Games?
Getting paid to play video games is highly competitive and somewhat risky. However, you can absolutely make a living doing so if you put in the hard work.
Many gamers are earning a full-time income by becoming a beta tester, game tester, starting a Youtube channel, reviewing games, live streaming, and more.
How Much Do Gamers Get Paid?
How much money can you get paid as a gamer? The amount you can make as a professional gamer is directly related to the amount of experience you have and the time you are willing to dedicate to this business.
The average yearly salary of a professional gamer is around $60,000. In general, most gamers earn $100,000 or less per year, while a select few earn millions of dollars each year.
Can You Actually Earn Money From Games?
There are many different options to earn money from games. Earning a full-time income may take time, however, so it is best to start as soon as possible.
With most options, you have the opportunity to earn money with ads, affiliate marketing, and sponsorships and deals. You may need to try out a few different options to see what works best for you.
What Games Give You Real Money?
Sites like Swagbucks, InboxDollars, Lucktastic, Mistplay, and Bananatic all offer games that give you real money for playing.
How to Make Money Playing Video Games at Home?
There are multiple ways to make money playing video games at home. You can start a Youtube channel, stream on Twitch, create a gaming podcast, or develop your own video games.
Some gaming companies will also allow you to work remotely from home if you prefer to apply for a gaming job.
Play Video Games to Make Money
Every once in a while you may stumble across an article or something on Youtube that brags about how easy it is to earn money. And as you can see, there are many ways of learning how to earn money in the gaming industry.
Modern technology and social media make it extremely easy to earn a living online doing what you love. And although gaming can be a fun and unique career, keep in mind that you still need to treat it like a business and work hard to make a sustainable amount of money.
Make sure to try out multiple options to see which one works well for you. It will be well worth it once you find an everlasting career that makes you happy for a lifetime!
Looking for more ways to make money easily while doing something you love? Learn how to Get Paid to Read Books: 35 Legit Sites!
Samantha Hawrylack is a personal finance expert and full-time entrepreneur with a passion for writing and SEO. She holds a Bachelor's in Finance and Master's in Business Administration and previously worked for Vanguard, where she held Series 7 and 63 licenses. Her work has been featured in publications like Grow, MSN, CNBC, Ladders, Rocket Mortgage, Quicken Loans, Clever Girl Finance, Credit Donkey, Crediful, Investing Answers, Well Kept Wallet, AllCards, Mama and Money, and Concreit, among others. She writes in personal finance, real estate, credit, entrepreneurship, credit card, student loan, mortgage, personal loan, insurance, debt management, business, productivity, and career niches.