Are you looking for a way to make extra cash online? Use this Ibotta referral code to earn an Ibotta $20 bonus. We're sure that once you start, you'll want to keep going. The chance to receive cash back on your purchases is fun and is one of the easiest ways to add extra income every month.
Check out our Ibotta review to see what the hype is all about.
What is Ibotta?
Ibotta welcome bonus just for joining.
Shop more than 1,500 brands and retailers for the best deals, and get cash back offers on your qualifying purchases. To date, Ibotta has paid more than $600 million in cash rewards since its opening in 2012.
Cash Back App
Why Should You Sign Up For Ibotta?
Ibotta referral, you'll earn a $20 welcome bonus, plus earn money when you make a purchase.
Aside from being free, here are a few other reasons to sign up for the Ibotta referral program:
You can shop in store or online and get the same great deals for your everyday purchases
You can earn a $5 referral bonus by referring a friend or family member
Ibotta offers 'bonuses' when you buy certain products or shop at certain stores
You can cash out once you have a $20 balance
You can get your earnings via PayPal, Venmo, or in an eGift card to over 20 popular stores, such as Starbucks, Amazon, and Sephora
How Does Ibotta Work?
Ibotta is a mobile app or a Chrome extension. Using either one, login and search for offers. If you know where you're shopping, head to that store in Ibotta or shop by category.
Add the items or stores to 'your list' and make the purchase. After you satisfy the requirements and submit proof of purchase (more on this below), you start earning cash. The money sits in your Ibotta account until you accumulate $20, which you can do with your Ibotta welcome bonus. Every time you have $20, choose your payout method (PayPal, Venmo, or egiftcard) and earn your reward.
Where You Can Use Ibotta Rewards
Ibotta partners with over 1,500 brands and retailers, earning you extra money for your purchases. Whether you shop in-person or prefer online-shopping, there are many ways to earn cash back at your favorite stores. Here are some of the most popular stores:
Aldi
Kroger
Food Giant
Save a Lot
Schnucks
Cub Foods
Family Dollar
Sam's Club
Amazon
Macey's
Fry's
Costco
Dollar Tree
Walmart
Target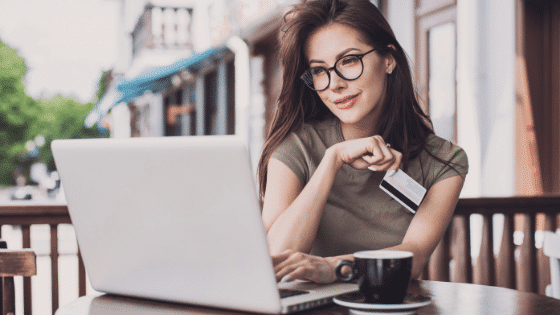 How to Use Ibotta
It's easy to use the Ibotta rewards program, whether you leverage its technology and pay via the app or you manually upload receipts (which is how it originated). After you sign up and log in, the rest is easy and you have three ways to earn cash back rewards.
Ibotta Sign In
Start by downloading the app or signing up online using your Ibotta referral code. Once you sign up, use your new ID and password on the Ibotta sign in page. Once logged in, you can add offers. Either click on the 'offers' tab online or search by category/store in the app.
Ibotta App
Shop via your phone. Find the store you want to shop and click 'Shop' at the top of the screen. Ibotta automatically rewards you after 48 hours.
Ibotta Chrome Extension
Add the Ibotta Chrome extension on your PC – it's free. Use your Ibotta sign in and the extension automatically looks for applicable rewards when you shop as you normally do on your favorite store websites. If there's an offer, you'll see a pop up. If you activate the offer, it's yours if you prove you made the purchase.
Loyalty Account
Link your store loyalty account to Ibotta. Add offers to your list and when you check out, scan your loyalty card or enter your phone number and Ibotta rewards you.
Upload Receipts
Upload your receipts after making a purchase in-store. Take clear pictures of any offers you satisfied and upload to the Ibotta app. You'll be rewarded and your account credited within 48 hours.
Ibotta Customer Service
Ibotta users may only contact Ibotta via email. They prefer if you 'submit a ticket' via the app or when you use your Ibotta sign in online. If you can't log in, you may also send an email to accountsupport@ibotta.com.
Ibotta help, consider going through their robust online help forum which has links to the most frequently asked questions.
Cash Back App
7 Ways to Earn Ibotta Deals
Find offers and shop in-store. Buy the products, save your receipt. Upload the receipt within 7 days. Wait 48 hours and see the money added to your account.
Link your store loyalty account and choose your offers. Buy the products and check out using your loyalty card or enter your phone number. Wait 48 hours and see the cashback in your account.
Shop via the Ibotta app. Find offers and click 'shop XYZ store.' Add the products to your cart and checkout. Check back in 48 hours for your cashback.
Shop online using the Chrome extension. Shop at your favorite stores and watch for Ibotta pop-ups. Activate the offer, add the items to your cart, and checkout. Check back in 48 hours to make sure you're credited.
Create a team. Ibotta rewards for 'teamwork.' Share your Ibotta referral link on Facebook and invite friends to sign up on the same team. Ibotta gives you an individual goal and team goal. If you reach both, you'll receive bonuses.
Refer friends with your Ibotta referral code. The refer-a-friend option is an easy way to earn bonus cash. Click on 'invite friends' in the app or online. If your friends sign up and complete an offer in 7 days (any brand and any item offers don't work), you will get rewarded with a $5 bonus per referral. Refer friends often to continue to earn rewards.
Earn bonuses. Pay attention to the special bonuses offered on Ibotta. If you purchase the items, you'll earn the specified cash bonus. Check the 'bonus section' on your Ibotta account.
How Does Ibotta Make Money?
Ibotta then shares a portion of that commission with you in the form of cashback.
Ibotta Legit?
Since 2012, Ibotta has had more than 35 million users and has paid out over $600 million. It's completely free to download and use too. The average user earns $20 a month, but you can earn more or less depending on your shopping habits. If you use the app regularly, especially when grocery shopping or shopping online, you may earn even more. Referring friends will also help you earn an additional cash bonus. Start today, save money and earn cashback rewards shopping for your everyday needs.
How To Redeem Your $20 Ibotta Sign Up Bonus
Earn $20 bonus in three phases:
Earn a $10 welcome bonus for claiming an in-store offer
Earn a $5 welcome bonus for claiming a mobile shopping offer
Earn another $5 welcome bonus for claiming an in-store or mobile shopping offer
You cannot claim the bonus using 'any brand or any store offers' and you must claim your first cash back reward/make your first purchase within 30 days of signing up with your Ibotta referral code or the referral offer will expire.
Cash Back App
Are there Ibotta Cheats?
Another way to make the most of Ibotta is to take advantage of a few opportunities, aka 'Ibotta cheats.'
Use more than one app. Shopkick and Fetch Rewards are two other popular cash back apps that you can use alongside Ibotta. Increase your earnings for the same purchases.
Look for bonuses. Check your bonus offers, as they change often. Sometimes they offer a bonus for a certain number of purchases or purchasing a certain number of items of a specific brand.
Use the Ibotta scanner. If you shop in-store, scan items while you shop. You may find offers you missed and/or find that you chose the wrong product. It's best to know when you're in the store rather than find out the hard way when you don't get the reward.
Is Ibotta Worth It?
If you're looking for a way to earn real cash or to start saving money, Ibotta is definitely worth it. Using the Ibotta promo code, you'll earn $20 just for redeeming a few offers. It's the easiest $20 you'll earn and you'll see how Ibotta works.
One of the best ways to earn free money is to get paid to shop. Most people love it and keep the momentum going. Even if you earn the average $20 cash back each month, that's a few coffees or $240 in cold hard cash for your savings account over a year's time.
Now that you know how it works, what's there to lose? Earn cash back every month by shopping for everyday items from stores you love. Check out Ibotta today!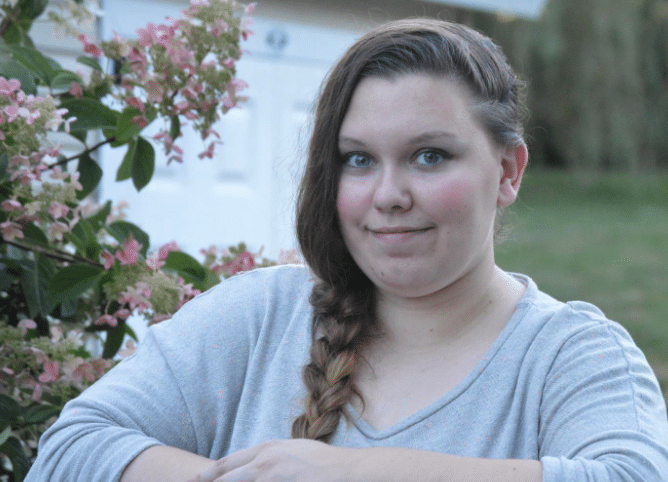 Samantha Hawrylack is a personal finance expert and full-time entrepreneur with a passion for writing and SEO. She holds a Bachelor's in Finance and Master's in Business Administration and previously worked for Vanguard, where she held Series 7 and 63 licenses. Her work has been featured in publications like Grow, MSN, CNBC, Ladders, Rocket Mortgage, Quicken Loans, Clever Girl Finance, Credit Donkey, Crediful, Investing Answers, Well Kept Wallet, AllCards, Mama and Money, and Concreit, among others. She writes in personal finance, real estate, credit, entrepreneurship, credit card, student loan, mortgage, personal loan, insurance, debt management, business, productivity, and career niches.