Remember those 'free trials' you signed up for and never canceled? They may cost you hundreds of dollars a year, and you don't realize it. Trim helps you find those unwanted subscriptions and cancel them to save you money.
Most Trim reviews rave about the service, so we thought we'd check it out and see how it works.
What Is Trim?

Trim
Trim's mission is to fix your financial problems so you can live your best life. Get started now and save up to $645/year by letting Trim negotiate your bills, cancel old subscriptions, save money with 4% interest, and more.
Trim Your Bills
Trim is a personal finance assistant with many features. It's known for canceling unwanted subscriptions, but it also negotiates bills and credit card APRs, analyzes insurance, and helps you pay your credit card balances down faster.
Trim isn't an app. You visit their website to sign up and then communicate via text or Facebook Messenger.
Trim App: How Does Trim Work?
Once you sign up for Trim on their website, you connect your bank and/or credit card accounts and select a communication preference (text or Facebook Messenger).
Trim's AI interface assesses the accounts you link to it, to help you save money. It may help you cut down your credit card costs, eliminate unnecessary subscriptions, or save money on your cable and internet bill.
It's mostly free to use, except for a couple of services, which we cover in the Trim reviews below.
Cancel Subscriptions
Trim goes through your bank and credit card accounts with a fine-toothed comb looking for recurring charges. If Trim recognizes any subscriptions, it will ask you if you want to keep them or cancel.
This is all via text or Facebook Messenger. Say for example Trim sends you 'HBO Go subscription.' If you forgot you had it and don't use it, text back 'cancel HBO Go' and Trim cancels it.
Trim can't cancel every subscription, but they'll let you know if they can't. If they're unsuccessful, you may have to follow up. But, it brought it to your attention, so you could take care of it. Note the subscription and cancel it soon to save money.
Even if you don't think you have any subscriptions, try it. Many Trim reviews say they are surprised at how many subscriptions they have. Since Trim is free for subscription cancellation, it's worth a try.
Here are just two of the most common ways you end up with unwanted subscriptions:
Freemium subscriptions: How often have you signed up for a 'free' subscription but provided your credit card information? Most subscription trials are free for a limited time and automatically turn into a paid subscription. They don't notify you and if you don't cancel before the free trial ends, you automatically pay for a subscription you may not use.
Ghost subscriptions: Some companies offer 'free subscriptions' with a purchase. You click the box because who doesn't love free, right? If you don't read the fine print, you won't realize you're on the hook for a subscription now that incurs charges after the 'free period' ends.
Negotiate Your Bills
When's the last time you negotiated your bills? Trim will negotiate your cell phone, cable, and utility bills on your behalf. Trim automatically locates bills they can negotiate. They don't negotiate every bill but work with most major cell phone, cable, and utility providers.
Trim charges a fee only if they lower your bill. They charge 33 percent of the annual savings. You pay the fee upfront after they negotiate the bill.
For example, if they lower your cable bill from $180 to $120, that's $60 a month or $720 a year. Trim will charge you $237.60 for the service. You pay this fee before you realize any savings, but you'll recoup the money throughout the year in your savings. We mention this because Trim reviews have to point out the upfront fee.
Is Trim Safe?
Trim reviews wouldn't be complete without talking about safety. Since Trim has access to your most private financial information, it's a valid concern.
Trim uses bank-level security to protect your information which includes 256-bit SSL encryption, read-only access to your accounts. This means they can't log into your account themselves. They also use 2-factor authentication.
Trim uses a bank service called Plaid to view your information, which means Trim sees none of your personal login information.
Trim cannot change your account. They have read-only access, and can only change accounts you approve, such as canceling a subscription or reducing your utility bill rates.
Other Features and Benefits of Trim

Trim
Trim's mission is to fix your financial problems so you can live your best life. Get started now and save up to $645/year by letting Trim negotiate your bills, cancel old subscriptions, save money with 4% interest, and more.
Trim Your Bills
Trim offers more than canceling subscriptions and negotiating your bills. A few lesser-known features include:
Amazon Price Watch
If you love shopping at Amazon, it may frustrate you to discover the price dropped shortly after you bought it. Amazon used to offer a refund if prices fell within 7 days of your purchase. They no longer offer it, but Trim has a similar service.
Link your Amazon account and Trim watches prices. If something you bought drops, they'll let you know. You can then file for a price adjustment from Amazon and get a refund.
Debt Payoff
If you're tired of living in debt, Trim saves you money in two ways:
Negotiates APRs: Trim evaluates the interest rates on your credit cards and negotiates lower rates on your behalf. They'll do this every three to six months as long as you pay for the services.
Creates a debt payoff plan: Trim helps you get out of debt by creating a plan to get out of debt. Each plan is personalized to help you reach your goal.
Trim charges $10 a month for these services, but if it helps you save money, it's a small price to pay for a personal finance assistant.
Simple Savings
Trim also offers a high yield savings account with the option to set up automatic transfers. The savings account is FDIC insured. If you take advantage, you could earn up to a 4 percent bonus on your savings up to $2,000 in the first year.
Pros and Cons of Using Trim
Pros
Most of Trim's services are free
You can save money by canceling subscriptions
You may save money by negotiating lower rates on your most used services including cable and internet
It's easy to use
It's safe
Cons
You have to give Trim access to your bank and credit card accounts
There's a $10 per month fee for the personal financial assistant service
Bill negotiation costs 33 percent upfront before you earn the savings
Using Trim vs. Doing It on Your Own

Trim
Trim's mission is to fix your financial problems so you can live your best life. Get started now and save up to $645/year by letting Trim negotiate your bills, cancel old subscriptions, save money with 4% interest, and more.
Trim Your Bills
Could you do what Trim does?
Probably.
Is it worth it?
That depends on your situation. Trim's only job is to negotiate bills and cancel subscriptions. They do it daily and are good at it. Trim reviews say you may not have as much luck as Trim for a few reasons:
You may not know the right things to say to get lower rates or bills
It takes up a lot of time, causing many people to give up shortly after starting
You need a lot of patience; companies don't give in right away, you have to know the right things to say
But, if you get a thrill out of trying to save money or you love negotiating, the Trim bill negotiator may not be necessary. You could save the 33 percent they charge and negotiate your bills yourself. It depends on how much time you have and your stamina.
Trim Reviews
The Trim reviews on TrustPilot are mostly positive. Users love the savings they're earning, typically on cable or internet bills. Many users also like the 4 percent bonus they receive using the Trim savings account.
Some Trim reviews did mention the service couldn't save them any money, but since Trim only charges if they save you money, it's not as bad as it may sound.
How Does Trim Make Money?
Trim is a free service for subscription cancelations, which is what most people know about it. On the surface, it seems like Trim makes no money, but they have their ways.
The two paid services more than make up for the free services they offer to lure subscribers:
Bill negotiation services cost 33 percent of the annual savings. For every $100 per year they save a subscriber, Trim earns $33.
Trim charges $10 a month for the personal financial assistant service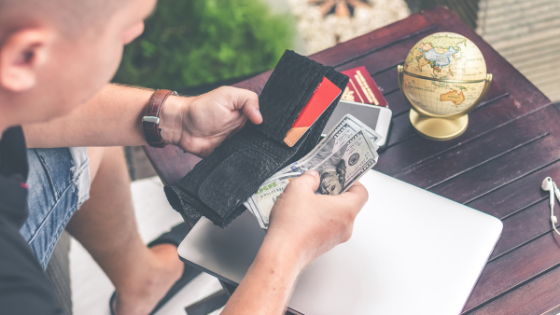 Trim Reviews FAQ
Is Trim a Legit Service?
Trim is legit as many people save money using it, even if it's on just one bill. Trim claims they save users up to $645 a year. While not all Trim reviews claim to save that much money, many people save money, even if it's just on canceled subscriptions.
If you have three subscriptions at $10 a month each, you could save $30 a month or $360 a year using a free service.
Does Trim Charge a Fee?
Trim's subscription cancellation services are free. If that's the only service you use, it won't cost you a dime.
Trim's other services, which may offer more value, have a cost. The Trim bill negotiator costs 33 percent of the savings on each bill. If you use the service to negotiate three bills, for example, you'd pay 33 percent of the savings on each bill.
Trim also charges $10 a month for its personal financial assistant program, aka the debt payoff program. If you want help negotiating lower APRs on your credit cards or figuring out how to get out of debt, you'll pay a $10 per month fee.
Does Trim Work to Lower Bills?
Trim has success lowering bills. While they can't help everyone and don't have luck on 100 percent of the bills they negotiate, they save many users hundreds of dollars a year.
The Trim Reviews Speak for Themselves
We have to say, the Trim reviews speak for themselves. Trim works if you use it for more than subscription cancellation. While the subscription cancellation is a great service, the real benefit is in the bill negotiator.
Having someone else battle your service providers, securing lower rates is an invaluable service. If you want to save money on internet and cable bills, or are tired of high utility rates, give Trim a try and see how much it can save you.
Have you tried using Trim? Let us know your experience and savings in the comments!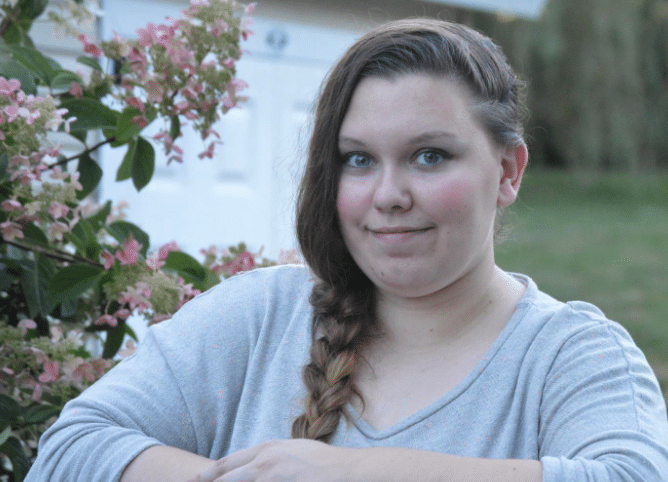 Samantha uses her BS in Finance and MBA to help others control their finances through budgeting, saving, investing, side hustles, and travel hacking. Due to following the FIRE Movement's principles, she was able to quit her high-stress job in the financial services industry in July 2019 to pursue her side hustles. She is now a full-time entrepreneur, freelancing coach, and blogger.