Getting paid to play games seems too good to be true. How could someone pay you to play games? Mistplay does.
Mistplay is like a dream come true for gamers – they pay you to play games. They have paid $12.1 million to date, and each day over 200,000 people play games on Mistplay.
Everyone wants to know: is Mistplay legit or is it a scam?
We tried it out and share our Mistplay review below.
What Is Mistplay?
Android Only
Mistplay
Play games on your phone - get paid! Earn reward points while having fun.
Redeem your points for gift cards to Visa, Amazon, Google Play Store and more!
Download Android App
Mistplay is a mobile app that game developers release their game on to get noticed. Since millions of games are added to app stores daily, game developers need to stand out. Mistplay is the answer for many of them.
Mistplay is a loyalty program for gamers. Players earn units for playing games. They can redeem the units for rewards ranging from $0.50 to $50. You won't be able to pay your bills or even your groceries playing on Mistplay, but it's a fun way to earn rewards or a little money.
Think of it as an affiliate platform for gamers. Just like influencers and bloggers make money when readers or viewers buy something from their link, Mistplay pays gamers to play games new developers released.
How Does the Mistplay App Work?
Once you download the app and have an account, you choose games to play. Each game has an offer with a goal you must reach. The goals include:
Playing a game for a certain amount of time – Most games pay rewards for playing between 2- 5 minutes. It's not a huge time commitment, but you should know how long you're expected to play so you get the reward.
Level targets – Some developers want players to spend more time playing the game rather than letting time run out so they get credit. To do this, they require a certain level target. Each time you reach a specific level, you earn units. They add up as you reach more levels.
Providing feedback – Developers put their game on Mistplay to get real and constructive feedback. They want to know what you love and what you wish they'd improve. You'll earn a few points for providing your review, plus you help developers make even better games, so it's worth your time.
Games Available On Mistplay
Mistplay games vary by region and change often. Developers come and go, so the games you play today may not be there a week or two from now, but new games will replace them.
You can usually find a decent selection of different categories including casino games, multiplayer games, fantasy games, war games, and casual games. A few well-known titles include Yahtzee and Friends, Scrabble GO, Bingo Blitz, Big Farm, Mafia City, and Shadow Legend
How to Get Started With Mistplay
The Mistplay app is an Android-only app for now. The developers promise it's coming to iOS, but not yet.
Once you download the app on your Android device, you provide your name, gender, and email address or Facebook account. The only other information Mistplay requires is your date of birth and gender.
Once you're signed up, you must disable your phone's power-saving mode and always allow Mistplay to show first. This is how Mistplay tracks your games played.
When you're ready, you choose games you want to play. Each game has a different offer. Some require you to play for a certain amount of time, others require you to reach a certain level. Before you accept an offer, read the fine print so you know what you must do to complete the offer and receive points or what they call units.
To get started with Mistplay, click here to create your account.
Android Only
Mistplay
Play games on your phone - get paid! Earn reward points while having fun.
Redeem your points for gift cards to Visa, Amazon, Google Play Store and more!
Download Android App
Is Mistplay Legit?
You're probably wondering, is Mistplay legit? How could they pay me to play games, right?
Based on our experience, and that of the millions of others that play Mistplay, we can say that it is legit. They payout right away and offer plenty of opportunities to make money playing games. You won't pay the mortgage or even buy your family dinner on your earnings, but a little cash here and there is always welcome, right?
Mistplay's customer service team is great, answering questions right away and their website is transparent and helpful, including the FAQ section that answers the most common questions.
Who Can Use Mistplay?
Anyone can use Mistplay, but to download it on your phone, you must:
You own an Android smartphone with enough room to download Mistplay
You live in a country Mistplay supports, which right now is the United States, United Kingdom, Germany, France, Singapore, Norway, Sweden, New Zealand, Australia, Denmark, and Finland.
You are comfortable with the phone settings required to use Mistplay
Mistplay App: Pros and Cons
Pros
You can earn gift cards for playing games you love or trying new games
You don't have to provide your credit card information; the app requires little personal information but pays you to play the games
Most games don't have ads, which means you don't have to watch ads to make money which many apps require
It's a fun and relaxing way to earn a little money
Cons
You will not earn a lot of money; sometimes it's just pennies you earn
It only works on Android phones, not iOS
You earn fewer units for your time as the levels get harder
You may not find your favorite games on Mistplay
How Much Money Can You Make From Mistplay?
Like most money-making apps, the amount you make depends on how much you put into it. The more time you spend playing, the more money you'll earn. It's also dependent on a few other factors including your GXPs and PXPs which we'll discuss below.
Ultimately, the more time you spend playing and the higher the levels you reach, the more money you'll make from Mistplay. You may also earn points by referring friends. If they reach a specific level, you both earn bonus points.
Typically, you need 1,500 points to earn a $5 gift card. How long this takes you depends on how experienced you are with games, and how well you perform. On average, serious gamers earn around $40 in extra cash from Mistplay.
How Do You Earn Mistplay Points?
Earning Mistplay points is the only way to earn cash. You redeem your units for prizes, including a Visa gift card. This is when people want to know 'is Mistplay legit?' We can vouch for it and say that yes, it is and there are several ways to earn Mistplay points. But first, you must know the Mistplay 'lingo':
Mistplay units – Units are Mistplay's term for points. You earn points by playing games and reaching new levels. You can't just open the app and leave it running and earn points, though. You must actively play the game.
GXPs – Game Experience Points help you earn more units per game. Your GXPs are based on how long you've played a game, not necessarily how good you are at it. You could play the game for a few hours and always replay the same level and earn the same GXPs as someone who plays for the same amount of time yet gets much further in the game.
PXPs – Player Experience Points refer to your ranking in Mistplay. The higher your PXP, the more GXPs per minute of play. When you reach a new PXP level, you'll also earn bonus points or units.
Your GXPs and PXPs determine your earning potential and these activities help you earn points:
Referring friends – You may earn bonus points when a friend joins using your referral link. Mistplay rewards both you and your friend with 100 bonus points when your friend reaches Level 4 in Mistplay.
Streaks – Mistplay rewards you for logging on and playing games consistently. For each consecutive day you log on and play, you continue your streak. The longer your streak is, the more bonus points you're eligible to receive.
Contests – Mistplay offers contests, or opportunities to earn more money. To join the contest, you must meet the entry requirements, which are noted on the contest's page.
Freebies – Mistplay makes it easy to earn bonus points with simple tasks. They offer sign up bonuses, or bonuses to follow them on social media or signing up for their newsletter.
Redeeming Mistplay Points
Android Only
Mistplay
Play games on your phone - get paid! Earn reward points while having fun.
Redeem your points for gift cards to Visa, Amazon, Google Play Store and more!
Download Android App
It's easy to redeem points and earn rewards for playing games on Mistplay. Prizes start at 400 units, but they are $0.50 gift cards. It's in your best interest to save up your units until you have at least 1,500 points to get a $5 gift card.
When you're ready, click on the 'Shop' tab in Mistplay. Look for the gift card you'd like for your points and click on it. Make sure you have enough points and click 'Buy.' Make sure you clicked the right card because once you complete your order, you can't change it.
It takes around 48 hours to approve your order, but you'll receive a confirmation right away that your order is being processed.
You'll receive a reward email within 48 hours with your gift card and instructions to redeem it.
Mistplay offers a large number of gift card opportunities including:
Google Play
Visa
Amazon
Starbucks
Xbox
PlayStation
Nintendo
eBay
The gift card selection changes periodically so check back if you don't see a gift card you want. Mistplay doesn't offer cash, but a Visa gift card is the next closest opportunity.
Before you redeem your Mistplay points, know the value of each unit so you make the most of your money-making opportunities.
Your best use of the units is to wait until you have enough to get a $10 gift card or higher. You'll get 1/3 of a penny for each point. If you use the points on smaller increment gift cards, you'll only get 1/8 of a penny per unit, so it pays to wait!
How to Get Mistplay Codes or A Mistplay Hack
Sometimes Mistplay sends out codes you can turn in for bonus points. They don't tell you when they'll send them out, but they do it on social media and in their newsletter. This is even more reason to follow them and subscribe to the newsletter, especially if you plan on earning free gift cards through Mistplay.
Other ways to earn money on Mistplay that some may consider 'hacks' include:
Play as many new games as possible. The newer games are where the money is at because new developers want as much exposure as possible. Sometimes you'll make more money playing lower levels of new games than you would becoming an expert at an existing game.
Keep your streaks going. All it takes is 5 minutes of play to earn a streak. Don't break yours and you'll earn more units.
Let your kids play. Even if you're limiting screen time, let your kids play the games for you, especially on days when you just can't get on. This way you don't lose your streak and you earn more points.
How Does Mistplay Make Money?
Mistplay doesn't charge players. You don't even need to enter your credit card information, so how does Mistplay make money?
The developers pay Mistplay. The platform is for them to get more exposure. They pay Mistplay to advertise for them, and Mistplay rewards the players by sharing a small amount of the commission while keeping some for themselves.
Mistplay Reviews from Around the Web
Gamers like Mistplay because it's an easy way to earn a little side cash. While you can't quit your job or even use it as a side hustle, gamers love the ability to make money doing what they love. What many people love too, is the opportunity to help developers.
Because developers are looking for constructive criticism, gamers are helping them by telling them what's wrong or what they'd like to see in a game. It's like playing a role in developing a game without being the developer.
Apps Like Mistplay
Mistplay isn't the only platform that pays people to play games. Other apps like Mistplay include:
These apps have a similar platform – they pay you to try new games to get more players on newly released games. Like Mistplay, you can earn rewards, but you won't pay the mortgage with your earnings.
Mistplay FAQs
Is Mistplay Safe?
Mistplay is safe, especially since you provide little personal information. You don't provide credit card information, just your name, and email address.
Is Mistplay A Scam?
Mistplay is not a scam. It is legitimate and safe and can be a fun way to earn money if you love to play games.
What's the Catch with Mistplay?
There isn't a catch. Mistplay helps developers get their game in front of a larger audience by helping them advertise. You playing games helps developers, so Mistplay helps players.
Is Mistplay Free?
Yes, Mistplay is free. You don't even provide your credit card information. They pay you to play the games, not the other way around.
Does Mistplay Sell Your Information?
Mistplay doesn't sell your information to outside parties. They have agreements with certain affiliate networks and advertisers, however, who they may share your information with, but they disclose that in their privacy agreement.
Does Mistplay Give Robux?
At this time, Mistplay doesn't give Robux.
How Do You Get Points Fast in Mistplay?
The best way to get points fast in Mistplay is to play games a lot. Keep up your streaks, even if you can only play for five minutes a day. When you find a game you like, keep trying to level up to earn more GXPs and PXPs.
What Gift Cards Does Mistplay Offer?
Mistplay's gift card options change often, but they usually offer Amazon, Google Play, PlayStation, and Xbox gift cards, among others.
Does Mistplay Work on All Phones?
Mistplay only works on Android for now. The developers say they are working on an iOS version, so keep checking back.
Android Only
Mistplay
Play games on your phone - get paid! Earn reward points while having fun.
Redeem your points for gift cards to Visa, Amazon, Google Play Store and more!
Download Android App
Is Mistplay Worth It?
If you love games, Mistplay is worth it. Like we said, we wouldn't quit our jobs or even quit a side hustle for it, but we do enjoy playing games and who doesn't love making a little money?
It's a great way to unwind and have a little fun. It's a bonus that you can earn free gift cards for your time and you help developers create great games. Inviting your friends to Mistplay also rewards you with 100 Units, which is around $0.40-$0.50. Not much, but hey, it's free money and playing mobile games with your friends is more fun anyway.
When you wonder 'is Mistplay legit,' the millions of players around the world can vouch for its legitimacy and of course, it's fun.
Are you going to try earning money by playing games on Mistplay? Let us know in the comments!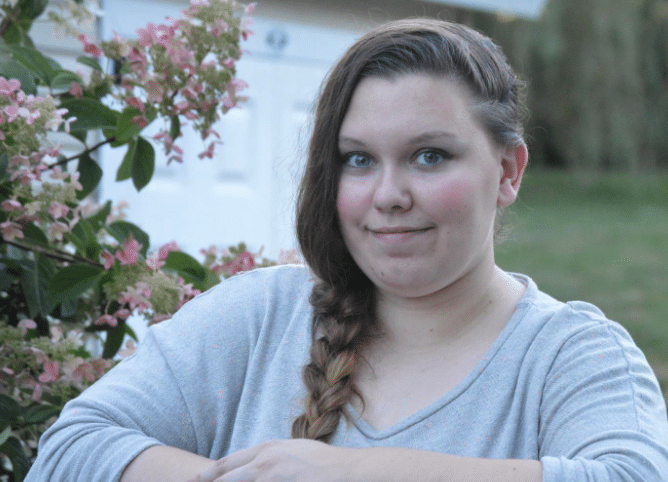 Samantha Hawrylack is a personal finance expert and full-time entrepreneur with a passion for writing and SEO. She holds a Bachelor's in Finance and Master's in Business Administration and previously worked for Vanguard, where she held Series 7 and 63 licenses. Her work has been featured in publications like Grow, MSN, CNBC, Ladders, Rocket Mortgage, Quicken Loans, Clever Girl Finance, Credit Donkey, Crediful, Investing Answers, Well Kept Wallet, AllCards, Mama and Money, and Concreit, among others. She writes in personal finance, real estate, credit, entrepreneurship, credit card, student loan, mortgage, personal loan, insurance, debt management, business, productivity, and career niches.