If you want to live a better and more rewarding life, you might now be looking into the option of living a little more frugally. Frugal living isn't just about finding ways to save money, it's also about choosing where you're spending money.
Frugality is probably something that you've heard a lot about because many people are adopting this lifestyle for themselves. It's about making life simpler, but it all starts with small changes.
Living in a frugal way won't all happen at once, but the sooner you start making positive changes, the better it'll be for both you and your family. For some people, it helps them to get out of debt and to stop their reckless spending habits. It can also create a way of approaching life that's simply more sustainable and better for the kids.
There are many things still to learn about frugal living and how you can go about living this way too, so read on to find out more.
What Does Frugal Living Mean?
Before we go any further, it makes sense to start thinking about what frugal living really means. After all, you can't go about living frugally before you even understand the concept. It's important to understand that there's not one single definition though. It means different things to different people and that's alright.
But on the most simple and basic level, living frugally is about being more intentional with the things you buy and the things you possess. In that regard, it's not dissimilar to the concept of minimalism, which I'm sure you've heard about.
You should think about how you can waste less, get more value out of the things you buy and out and let go of long-held ideas about money being a key source of happiness for you.
Frugal Living vs. Extreme Frugality: Does Frugal Mean Cheap?
There are different ways of approaching frugal living and this is something that you'll need to understand as well. For some people, frugal living is about spending a little less and being more intentional with purchases. For others, it's about much more than that and this can sometimes be called extreme frugality. Extreme frugality is about going all out to spend less and live the cheapskate lifestyle. And this is one method that's been very successful for a lot of people when it comes to clearing debts.
Being frugal doesn't have to be about the extremes though and it doesn't have to be about being cheap either. It might be the case that you want to be more intentional and seek value and high usage from the things you buy. That can be considered a form of frugality and you can save money that way, but it doesn't necessarily mean looking for the cheapest way to do absolutely everything in life. That's up to you.
Is Frugal Living Worth It?
Only you can decide which way of living works for you, but there's no doubting the fact that frugal living has had a huge impact on a huge amount of people in a very positive way. Frugal living has, for example, helped many people to become financially balanced and to pay off their debts.
But this isn't all about money. Being thrifty doesn't mean you have to find how to save on every single purchase. Sure, frugal living can help you achieve some of the financial goals that you've been struggling with in life, but it can do so much more for you than that. It's about changing the way you view the world and the values that you live your life by.
When you start to live a little more frugally, you really do start to look at everything differently. You start to realize that there are so many consumerist habits that we all have deeply ingrained in us. It can be genuinely liberating to set yourself and your family free from that way of thinking and to start seeing what's really important in life. It has so much more to offer than money and products that brands want to sell to us.
Top Benefits of Frugal Living
So, what are the tangible benefits of frugal living? We've talked about the ways in which your life might improve, but what are the precise benefits you might expect to experience? Here are some examples to give you a better idea of that.
A Better Family Life
We all want to feel closer to our families and that's something that you'll find it much easier to do when you have a frugal mindset. When you're not spending as much and being stressed by earning so much, you'll find it a lot easier to dedicate time to your family. Family expenses can be hard to reduce. Your car insurance, electric bill, phone bill and other utility bills are sometimes difficult to reduce.
Maybe you want to start saving for a down payment on a home, putting more money into your checking account or savings account, or even for retirement. You'll find plenty of new ways on how to save money and pay yourself first. You don't need a super tight budget or zero living expenses to meet your long term goals.
Improved Mental Health and Wellbeing
Money leads to stress and a huge focus on earning more and more money will no doubt lead to more and more stress. When you stop living with those goals and that mindset, you'll feel as if a weight has been lifted from your shoulders and you can start to be free again. And that'll do your mental health a world of good.
Greater Wealth
One of the great ironies of frugal living is that by focusing less on material things and earnings, you will actually make yourself and your family wealthier. You won't be wasting as much money and you'll instead be able to let your wealth grow organically.
How to Enjoy Living a Frugal Lifestyle
Frugal living is about letting go in so many ways. If you're worried that you won't enjoy living frugally, you should simply give it a go for a while and see whether it's for you. Most people find that enjoyment or a lack thereof is not an issue at all. Once you stop focusing on material things and comparing yourself to others, you'll feel free and able to really enjoy life in the moment and that's how it should be.
It's a way of living that you'll enjoy for its own benefits, such as the ones we've discussed above. And once you settle into that new way of living and organizing your life, you more than likely won't want to go back to your own way of living, even if that's something you're worried about right now.
10 Best Frugal Living Tips to Better Your Life and Money
1. Look for Value First and Foremost
One of the best things you can do when you're looking to live frugally is start looking for value in your life. We all see things and buy them without really thinking about the value they might bring and whether they're worth the investment. So, when starting on your frugal journey, you should think about how you might try to get more value from your purchases and the things you already own.
If something isn't offering value or providing you with proven value, it's not worth your money. Adopting this mantra and mindset is a really good place to start when you're trying to start living your life in a much more frugal and financially careful way. And, most importantly, it makes a real difference as well.
2. Don't Simply Pay the Listed Price for Things
When you see something listed for a certain price, the last thing you should do at that moment is go ahead and purchase it. Even if it's something you feel offers value and that you'll get plenty of use from, try to get it cheaper. There are so many ways of doing this too. You might compare prices on different sites or even look for discount codes and coupons.
There's a discount code or coupon out there for just about everything and it's amazing how many people still don't know about this. Why pay a higher price when you can just as easily pay a lower one? All those little savings add up to a very big saving over time, so make the most of the saving options out there.
One of our favorite money saving tips is to use Rakuten! You earn cash back when you buy something. It's 100% Free and when you sign up using our link, you'll receive a free $10 bonus as well.
3. Consider Downsizing
This might seem like an extreme move but downsizing can actually be one of the best ways to start living frugally. If you have a huge home that's bigger than what you really need, it'll cost you more to heat it, power it and maintain it. That's all wasted money and wasted resources right here. Why live that way?
When you live in a home that's better suited to your space needs and requirements, you'll find that it's easier to manage, more affordable to run and generally better for you and everyone else in the home. And by selling your own and replacing it with a cheaper, smaller one, you'll have plenty of money left over at the end of the process.
4. Grow Your Own Food
If you're someone who spends a lot on fruits, why not grow the things that you know you could grow yourself. All you need is a vegetable patch in your garden and you can get started right away. It's a lot easier than you might think and you're certainly capable of making it happen if you want to.
Growing your own food doesn't require training or expertise. It's actually a lot simpler than that. There are plenty of online resources that can help you to get this right, so think about how you might get started. In the long-term, it'll be much cheaper and more cost effective for you than paying for fruit and vegetables from the grocery store.
Learning to save money on groceries doesn't mean you can't enjoy dining out on occasion. It just means you need to create a budget and stick to it. You'll start saving money just by building a better spending plan.
5. Get the Maximum Use Out of Everything
When you have an item, don't feel like you have to throw it away after a certain amount of time. If you can still get a little more use out of it, whatever that use might be, you should go for it and make it happen. Get as much use as possible out of absolutely everything you buy and own.
This can apply to how you purchase things too. When you purchase items, think about how you might extract as much use and value out of them as possible. Doing so will enable you to spend less and benefit more, and that's an essential aspect of living a more frugal lifestyle.
6. Repair and Reuse
One way of increasing the use you get out of your items is to repair and reuse them. You don't need to get rid of an item because it's no longer operating as it should. See if you can fix it or see if anyone you know is able to fix it. This will stop you living life in a wasteful and disposable kind of way.
So many things can be reused and given new purposes. If you haven't really given any thought to this in the past, now is the time to start doing so. And the great thing about it is that it allows you to be really creative with how you use things again that you would otherwise have thrown away. Instead of buying something brand new, consider repairing the item or shop at your local thrift store.
7. Find Entertainment Without Spending Big
It's important to realize that you don't need to spend a lot of money in order to be entertained. There are lots of free and simple ways to enjoy yourself with your family without even leaving home. Create a movie night on the sofa. A Netflix subscription is a lot cheaper than movie tickets for four people!
We all need to stay entertained and it can be really easy to spend way too much money on this stuff when you have kids. You want them to be happy and entertained at all times, but that doesn't need to mean spending a huge amount of money. Instead, it'll be much better for you and them if you can make your own entertainment.
8. Learn to Cook
Another way in which many of us waste money is by going out to eat. Sure, it's nice to go out for dinner with the family once in a while or on a special occasion. But if eating out or ordering takeaway is becoming a weekly occurrence for your family, it's probably time to do something about that. And one of the best solutions is learning to cook.
There are so many online resources that can show you how to cook and what you need to do in order to make great, healthy meals for your whole family. That healthiness is another key benefit. When you cook at home, you know exactly what is and isn't going into the recipe, allowing you to retain full control. That's not something you get when ordering out.
9. Sell What You Don't Need or Use
When you sell things that you no longer need or use, you make some extra cash and that can be put towards the things that are most important to you. That could be clearing debts or saving for something important. And it also clears some of the unwanted and unneeded things out of your home when they were only taking up space beforehand.
Selling your unwanted possessions has literally never been easier. With online marketplaces such as eBay and Amazon streamlining the process, you'll find it easy to get rid of some stuff and make a little extra money on the side too. You don't need to be selling a lot of high value items to make good money because it all adds up.
10. As You Save, Pay Off Your Debts
As you begin to save money, you should always try to pay off your debts at the same time. Paying off high interest debt such as credit card debt or student loan debt means interest on them doesn't crush your saving money goals. The money that you're not spending on material things can be used to create a more balanced and healthier financial reality for you and your family. It'll be one less problem to worry about and cause stress.
We all struggle with money at some time in our lives and the same is probably true for you. If you've had more struggles before now, try to see what you can do to put those behind you and start living free from debt. It'll make such a big difference to how you live and you'll ultimately save money because you won't be paying more interest into the future.
Frugal Living Creates a More Intentional Life
The key thing to take away is that by living a more frugal life, you'll create a more intentional life at the same time. Frugal living is about living in the moment and getting the most out of life each and every day. We can all do that and we're all capable of making it happen.
You don't need to be afraid to spend money or constantly become worried about finding ways to save more. Basic personal finance principles still apply. Start budgeting, start saving, build an emergency fund, pay off your loans, and don't lose sleep over pennies. Reduce how much you eat out, shop around on your purchases, find ways to save money on the things you value on, and spend less money on things you don't need.
You'll feel so many benefits once you get started and you'll wonder why you didn't live this way before now. How to live intentionally comes naturally once you try it out; it isn't an effort or a hassle to live with intention and it's something that actually comes about very easily and very organically when you live frugally.
An intentional life is one that's more aware and alert to the things that matter most, while also banishing wastefulness and other aspects of consumerism that we've all been guilty of indulging in in the past. By living frugally and therefore intentionally, you can start to change all of that.
What are some of your favorite frugal tips? Let us know in the comments below!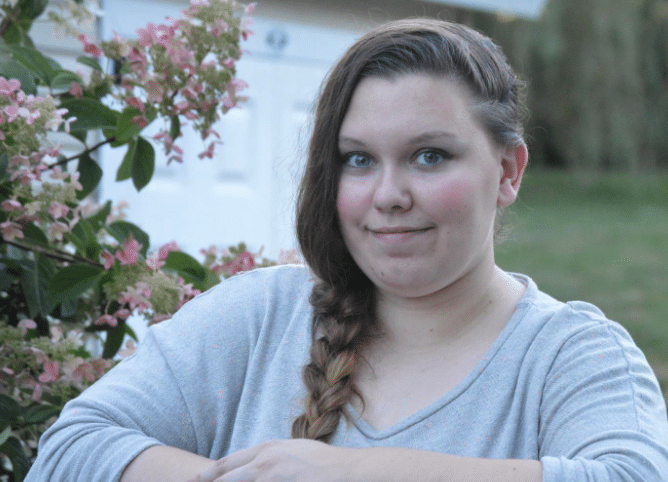 Samantha Hawrylack is a personal finance expert and full-time entrepreneur with a passion for writing and SEO. She holds a Bachelor's in Finance and Master's in Business Administration and previously worked for Vanguard, where she held Series 7 and 63 licenses. Her work has been featured in publications like Grow, MSN, CNBC, Ladders, Rocket Mortgage, Quicken Loans, Clever Girl Finance, Credit Donkey, Crediful, Investing Answers, Well Kept Wallet, AllCards, Mama and Money, and Concreit, among others. She writes in personal finance, real estate, credit, entrepreneurship, credit card, student loan, mortgage, personal loan, insurance, debt management, business, productivity, and career niches.