If you're looking for ways to make extra cash, consider market research surveys that pay cash instantly.
It sounds too good to be true, but there are many surveys that pay cash instantly. Knowing how to tell the legit surveys from the survey scams can help you find the companies that will pay you well and fast.
Are There Really Surveys That Pay Cash Instantly?
Paid surveys are a common way to make money online today, but most surveys take a while to payout. You usually have to meet a high threshold before they let you take the cash via a PayPal account, or you'll need a large amount of points accumulated to redeem them for gift cards.
There are but surveys that pay cash instantly. You take a few online surveys for money and can get your earnings. The average survey sites pay instantly because they know you'll come back and complete more surveys. When you complete surveys, you help companies understand what consumers think about their products or services.
What Do We Mean When We Say "Instantly"?
Let's define what we mean by instant. You won't instantly have cash in your hand the minute you finish a survey. Instead, it means the paid survey company has low payout thresholds, so you can access your cash almost as soon as you earn it rather than waiting months to accumulate enough rewards to hit the minimum payout threshold.
There are some market research companies that offer PayPal payment instantly or what feels like instantly because you only need $1 to cash out. Others, however, have higher thresholds, such as $25 – $50.
How Do Surveys That Pay Cash Instantly Pay Out?
To get paid instantly, paid survey companies usually offer various options. For example, you can make a direct deposit to your bank account, usually the most desired option. Many survey sites also allow PayPal payment, gift card redemption, or sometimes even a mailed check.
If you choose PayPal payment, you'll likely get your money within a few hours. The same is true of gift card payments. Any other options can take a few days or weeks to get to you, especially if you choose a mailed check.
Are Surveys That Pay Cash Instantly Legit?
Whether you're completing surveys that pay cash instantly or those that require a higher payment threshold, you should always make sure it's a legit survey site. Read reviews or only take surveys for money that come as referrals from companies or people you trust.
When you find a legitimate survey site (there are hundreds), you can earn cash instantly or as close to it as possible. You can tell if a site is legit by what others say or by researching it with the Better Business Bureau. You'll get a good idea of what others say about the company to decide if it's worth your time.
How Much Money Can I Make Completing Surveys?
Don't make the mistake of thinking you can quit your job by using paid survey sites. You won't replace your income by any means. But, you could supplement your income as surveys pay well, especially if you qualify for longer surveys.
If you're just starting to take paid surveys, expect to earn enough to buy yourself a coffee, but as you sign up with more surveys that pay, you'll increase your earnings and eventually have enough money to reach certain financial goals.
28 Surveys That Pay Cash Instantly
We've researched the best survey sites to help you complete surveys that pay cash instantly and are legit.
Survey Junkie
Survey Junkie is one of the most popular survey sites. While you won't earn a lot for most surveys, they pay instantly. Expect to make $ 1 – $3 per survey, but they only take a few minutes to complete.
Survey Junkie pays in points, and they even pay you bonus points if you completed the screener and didn't qualify for the survey. You'll need 100 points for $1. You can redeem the points for PayPal funds or gift cards.
Take Surveys, Get PAID!
Survey Junkie
5.0
Get paid for taking online surveys!
All you have to do is build your profile, take surveys, earn points, and get paid!
Payouts are available via PayPal or e-Giftcards.
Pros:
Free to sign up
Redeem for cash or gift cards
Points have a long "shelf life" compared to other sites.
Cons:
Payouts for some surveys are low
Sign Up
InboxDollars
InboxDollars is one of the oldest paid survey sites available today. You need just $30 in your account to withdraw your cash, and you can get paid via PayPal or gift cards. InboxDollars works with hundreds of companies, so there are almost always surveys available, making it easy to reach the threshold fast.
Inbox Dollars starts you off with a $5 bonus when you sign up to give you a head start on cashing out.
Free $5 Sign Up Bonus
Inbox Dollars
5.0
Get rewarded for watching movies, taking surveys, playing games, reading emails & get cash back for shopping online. They even have coupon cash rewards!
Pros:
Earn money, not points
Little time and little effort is needed to earn
Surveys pay well
Payments in PayPal, eGiftCards, or Visa
$5 Sign Up Bonus
User friendly site and app
Cons:
$30 minimum payout
Must reach $15 before your first payout
Pay can take up to 2 weeks to process
Sign Up
Swagbucks
Swagbucks is another popular survey site with the option to get paid instantly. Their minimum payout threshold is just $1, so it is easy to get paid immediately via PayPal or gift cards.
Swagbucks pays you in SBs or Swagbucks for completing online surveys. You need 100 SBs for $1. Swagbucks also offers other ways to make money online, including taking advantage of offers, printing coupons, watching videos, playing games, trying new products, and shopping online.
Get Paid for Everyday Things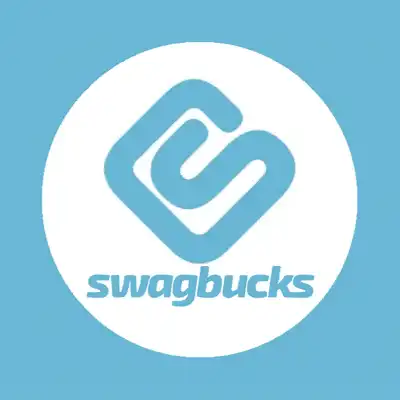 Swagbucks
5.0
Free app that pays you to shop online, watch videos, take surveys, search the web & playing games online. Payouts are redeemable via gift card or cash!
Pros:
Free to join!
$10 Sign Up Bonus
Variety of rewards options
In-store & online cash back rewards
Very easy to use website & mobile app
Cons:
Some offers require a lot of effort to earn rewards
Some tasks don't offer many points
Payouts for watching videos can be low
Sign Up
MyPoints
MyPoints pays cash instantly for many activities, including paid surveys. You need only $5 to cash out, so you can get paid often. In addition, when you sign up, MyPoints pays you a $10 bonus so that you can get paid instantly.
Besides taking surveys, you can earn money by shopping online. You shop through your MyPoints dashboard and earn cashback for your purchases.
Play Games, Take Sruveys, Shop - EARN
MyPoints
3.5
Earn points you can later redeem as gift cards for playing games, shopping, completing surveys, and more! Gift cards are redeemable at highly desirable retailers like Target, Starbucks, Apple, and more! Redeem your points once you hit 700 or more.
Pros:
Large Selection of Retailers
Quality Redemption Options
Mobile App
Cons:
Can't Earn Without Spending First
Some Surveys May Have Specific Terms
Join Now
Branded Surveys
Branded Surveys makes it easy to earn money by sharing your opinion about products and services. It takes only a few seconds to sign up and start earning points. When creating your profile with Branded Surveys, make sure it's as detailed as possible to increase your chances of earning money.
You can cash out via PayPal, your Branded Pay account, or redeem your points for gift cards. You need 500 points to cash out.
Earn $1 - $3 per Survey!
Branded Surveys
4.6
Join over 2,000,000 Members - Surveys, Daily Polls & Competitions with fast payouts! Over $22 million dollars paid out! Redeem Rewards via PayPal or Gift Cards from Hundreds of Brands, Including Amazon, Airbnb, Google Play, Adidas, Nike, and more!
Pros:
Higher pay than other survey sites
Large selection of payout/gift cards
Cons:
Must qualify to complete certain surveys
Sign Up
Pinecone Research
Pinecone Research is an invite-only online survey company. They send out invites periodically, and you'll find them as banners on websites or via word-of-mouth from current members. Accept it right away when you see an invite because spots fill up fast.
Pinecone Research offers simple surveys that pay points that you can redeem for cash or prizes instantly. Each prize has a specific redemption level, but they aren't hard to reach. Pinecone Research also offers the opportunity to be an influencer and try products before they are released, which is one of the more unique survey opportunities available today.
Get Paid To Share Your Opinion
Pinecone Research
4.0
Get paid to to provide your opinion and review new products or services. Each product survey pays $3!
Pros:
A+ Rated by BBB
Low Minimum Payout
Legitimate Market Research
Get Paid via Check, Paypal, or Gift Cards
Cons:
No Sign-up Bonus
No Referral Program
Site is Outdated
Sign Up
Opinion Outpost
Opinion Outpost has over 2 million members that take paid surveys to earn instant cash. Once you sign up, Opinion Outpost will send you emails about available surveys. You earn points for every survey you answer and can redeem your points for cash or prizes when you reach the required threshold for the desired prize.
Opinion Outpost offers instant payouts via PayPal, Visa cards, or gift cards to Apple, Nike, Amazon, and more.
Get Paid For Sharing Your Opinion!
Opinion Outpost
3.5
Sign up for free to take surveys and provide your opinion! Earn every time you take part, plus you get to keep your rewards - even if you leave. Get paid via PayPal, Visa & Amazon Gift Cards
Pros:
Free Sign Up
Redeem via Gift Cards or PayPal
Donate Rewards to American Red Cross
Cons:
Qualifying for Survey Can be Time-Consuming
Sign Up
Harris Poll Online
Harris Poll Online pays members in HI points for answering surveys. Harris Poll is a great option if you're looking for instant pay surveys. You only need to meet a $10 threshold before you can cash out, which is the equivalent of 1,250 points.
Harris Poll pays out in gift cards to your favorite retailers such as Home Depot, Amazon, or iTunes. They also offer retail e-vouchers and sweepstakes entries.
LifePoints
At LifePoints, you can answer branded surveys that help companies shape the products and services they offer. You can answer surveys online or on their app, making it easy never to miss a new opportunity.
When you sign up, they give you ten free LifePoints. You can cash out using PayPal, redeeming your LPs for gift cards or money to donate to charity. Keep in mind that your LifePoints expire in 3 years if you don't use them or within 12 months if you have no activity within the year.
Qmee
Qmee is an app for iOS or Android. It makes completing surveys on the go simple. Qmee prides itself on the fact that they pay cash, not points or anything else you have to convert to redeem.
Qmee offers the opportunity for paid surveys, to earn cashback on purchases, and to save money on deals. When you want to redeem your earnings, all you need is a PayPal account to get your earnings.
Superpay
Superpay is one of the fastest-paying survey companies available today. You can cash out with as little as $1, which means their online surveys really do pay cash instantly. In addition to paid surveys, you can earn money by accepting offers or trials, playing games, and watching videos.
Superpay has an 8-hour payment promise via PayPal, or you can get an e-gift card almost instantly. It takes only seconds to sign up, and they offer a sign-up bonus, so you earn pay instantly upon joining.
Forthright Surveys
Forthright Surveys offers paid surveys that pay in PayPal, Amazon, Tango, or Bitcoin. First, you have to sign up with your email and complete your profile. Then, you can take surveys on your PC or phone, so you never miss an opportunity for a survey.
Each survey they offer has a different value, but you can cash out instantly because there are no minimum payout requirements. If you want to cash out at $5, you can, or you can bank your earnings and wait for a larger prize.
Prize Rebel
Prize Rebel is one of the online survey sites that offer multiple options for earnings, including PayPal cash or gift cards from eBay, Starbucks, iTunes, CVS, Visa, Amazon, and Walmart. Prize Rebel pays you in points for each survey you answer, but you can redeem the points for the prize you want.
Ipsos i-Say
Ipsos i-Say has been around for many years offering survey opportunities that pay points that you can redeem for cash or prizes. Ipsos also offers the option to enter contests to win even bigger prizes.
Mindswarms
Mindswarms works a little differently than most surveys that pay cash. Rather than answering questions on a screen, you'll answer them via video. Most surveys have seven questions, and you must qualify for the survey by taking a screener before participating.
The surveys pay between $10 – $50 depending on their length, and you get paid via PayPal usually within 24 hours of submitting your survey.
Esearch
Esearch is one of the survey sites that pay via Paypal instantly. Before you take a survey, you'll know how much it pays and when you'll receive your payment to decide if you want to take it. To join, you simply answer a few questions and then wait for invites to surveys. Esearch doesn't send out a lot of surveys so that you may receive a few a month, but they only take up to 15 minutes, so you'll have time to join other survey websites that pay instantly to diversify your earnings.
Brand Institute
Brand Institute can be a good option if you're looking for online surveys with high payouts. You must be willing to answer medical surveys, though, as most companies they work with are healthcare companies.
The good news is the medical surveys pay as much as $30 per survey. Other non-medical surveys pay an average of $5 per survey. Brand Institute has instant PayPal payout surveys, but your first payout takes up to 15 days for fraud prevention measures.
InstaGC
InstaGC, as the name suggests, pays instant gift cards. You can earn points by taking surveys, watching videos, shopping online, or searching the web and earning free gift cards instantly.
Even though they don't pay out in cash, getting an instant gift card is simple to earn money online. They offer a large selection of over 320 gift cards to get money to the stores you spend the most, and it's like extra cash in your pocket.
Toluna
Toluna pays its members in virtual points that you can convert to gift cards or PayPal payments. You need a minimum of 1,000 points to cash out, and the prize you want to redeem your points for will tell you how much you need.
It's easy to sign up with Toluna. It takes only a few minutes, and then you're ready to take paid surveys and play games to earn extra cash.
CashKarma
CashKarma is a paid survey site that instantly pays in PayPal or Amazon gift cards. If you choose gift cards, they are immediately loaded onto your device for immediate use.
CashKarma pays in points, and you earn points even if you take a screener and don't qualify for the survey. Many paid surveys don't payout if you don't qualify, so with CashKarma, you know you aren't wasting your time trying to qualify.
You start off with 300 points when you download their app and then earn more money as you take paid surveys. CashKarma also offers bonus points for reaching certain thresholds, like answering five surveys or watching 25 videos.
Survey Club
Survey Club is like a marketplace for quick paid surveys. Companies come to Survey Club with the demographics they need, and Survey Club matches them with members (like you) to take the surveys.
It's free to create a Survey Club account. Make your profile as detailed as possible so you increase your chances of getting matched for market research surveys. Each time you answer a survey, you'll earn cash that you can redeem as an Amazon gift card.
Cash Crate
Cash Crate is a directory of the best online survey sites available today. You can browse their options and sign up for the survey companies that seem like a good fit by clicking on the link.
You'll be directed to the market research company's website to sign up and start earning money online. Cash Crate also offers directories for side hustles, rewards (get paid for doing odd tasks), and shopping.
There is no minimum payout on Cash Crate because they don't pay you themselves. Instead, they direct you to the companies that could pay you for online surveys, like Survey Junkie, Pinecone Research, VIP Voice, and more.
GrabPoints
GrabPoints offers the option to earn instant cash or gift cards in exchange for answering surveys, watching videos, downloading apps, or accepting offers. The minimum payout is just $5, so getting cash fast after taking surveys is easy.
GrabPoints also offers the option to refer friends and family to GrabPoints, and you'll earn more points to convert to instant PayPal payouts.
BzzAgent
If you love trying new products and are willing to talk about them, join BzzAgent. After you sign up and complete your profile, they will send out offers to try new products. Then, you'll complete a screener to make sure you meet the demographics the company requires, and if you qualify, they'll send you the product to try for a required number of days.
When you're done, you share your experience on social media. So while you don't get an instant payout of cash with BzzAgent, you get the chance to try new products and sometimes even receive full-size products for your time.
SurveyRewardz
SurveyRewardz offers simple surveys that pay cash instantly. For example, you can sign up for an account using your email or Facebook account. You'll create a simple profile, and you're paid in dollars, not points, so you know immediately how much you earned.
The surveys pay between $0.50 and $5.00, and most don't take longer than 15 minutes to complete. You can also earn money by referring people to SurveyRewardz. They'll pay you $3 for every referral plus 15% of the referral's lifetime earnings.
SurveySavvy
SurveySavvy offers online surveys that pay cash instantly. You need only $1 in your account to cash out, but they don't offer PayPal payments. Instead, they mail a check to your house, so you must allow enough time to receive the check when you cash out.
SurveySavvy not only pays you for online surveys, but they have a great referral program too. You earn a portion of not only the surveys your referral completes, but you also earn a portion of the surveys your referral's referrals complete, making it even easier to make money on one site rather than joining a few sites.
Opinion Square
OpinionSquare members earn points for taking surveys. You can redeem your points for gift cards, appliances, and electronics. They also offer periodic surveys that pay cash instantly. You'll see in the invitation what the survey pays and when you'll receive it.
OpinionSquare also offers sweepstakes for a chance to win $100,000 each month.
The Panel Station
The Panel Station rewards its members via instant cash or vouchers. All you have to do is register, create a profile, and respond to survey invitations when you receive them. You can even earn extra points if you refer others to The Panel Station.
The Bottom Line
Finding surveys that pay cash instantly is a great way to supplement your income. While you won't be able to use the funds to pay your mortgage or quit your job, you can use the extra cash to increase your savings, have some 'fun' money or reach other financial goals. So don't wait, get paid to take surveys today!
Samantha Hawrylack is a personal finance expert and full-time entrepreneur with a passion for writing and SEO. She holds a Bachelor's in Finance and Master's in Business Administration and previously worked for Vanguard, where she held Series 7 and 63 licenses. Her work has been featured in publications like Grow, MSN, CNBC, Ladders, Rocket Mortgage, Quicken Loans, Clever Girl Finance, Credit Donkey, Crediful, Investing Answers, Well Kept Wallet, AllCards, Mama and Money, and Concreit, among others. She writes in personal finance, real estate, credit, entrepreneurship, credit card, student loan, mortgage, personal loan, insurance, debt management, business, productivity, and career niches.