Both DoorDash and Postmates offer the same type of services. Do you want some spicy meatballs delivered to your door whilst ordering online? Of course you do. How about vegetarian options, deli food, ready to eat pizzeria meals, or a McDonald's sausage? Maybe!
That is the main grab that the two delivery services have. Is one of these ondemand delivery service companies better? Which one fits better for your lifestyle, though, if you are looking to earn extra money?
This article will dive into both popular services to explain each company's pros and cons, how to sign up, what their pay is, and more. The on demand world is now, and so is the land of getting fast food fast.
What Is Postmates?
Postmates was created in 2011, making it one of the first well-known services that delivers food from restaurants to consumers. People can order not only from restaurants but other random stores throughout for products such as those on Amazon. Truly anything can be delivered through the program. The compensation model consists of base pay, promotions, tips in the app and in cash.
Funnily enough, Postmates is big amongst celebrity circles, with people like Post Malone spending almost $50,000 through the application in just one year.
Postmates does not have a rating system for their drivers.
How Do I Become A Postmates Driver?
The first step in becoming a Postmates driver is making sure you pass its relatively simple requirements.
You must be at least 18 years old
You need a smartphone
You'll need a DMV check and access to an insured vehicle
You'll need to pass criminal background check
You'll need a Social Security number
You'll need to download the postmates fleet app
If you pass all these requirements, you can drive for Postmates.
To sign up, you will need to go to Postmates' website and apply with all information you can expect when filling out applications. Your name, date of birth, and more will be needed. Once you pass through its background check, you will receive an activation packet with a prepaid credit card and insulated bag for deliveries. It can take up to two weeks after signing up to start being able to work for the company.
Postmates Promo Code
$10 off your first order: FOODMATES
$5 off your first five orders within first week: TBD5OFF
$100 free food delivery credits: Order
What Is DoorDash?
DoorDash was created two years after Postmates, 2013. DoorDash has become one of the top options for delivery services in the United States, serving food in over 4,000 cities.
Over 300,000 restaurants have partnered with DoorDash, meaning pretty much any big city that you go to will have some great options to choose from when you're hungry and want to use DoorDash.
DoorDash's secret sauce is its scheduling ability. It allows customers to set up purchases hours in advance, so if you want to make sure your order will get to your place at 8 P.M. but it's noon, order it now and it can be out of sight and out of mind.
Drivers receive a certain number of stars based on customer's feedback on their rating system. Up to five stars can be earned for a satisfied customer.
Try Shipt or Instacart if delivering groceries is more your thing!
How Do I Become A DoorDash Driver?
The same basic requirements are set for DoorDash driver requirements as they were in Postmates.
You must be 18 or older
You must have access to a car, scooter, or bicycle
You must have a valid driver's license
You must have auto insurance
You'll need to pass background check
You'll need a Social Security card
You'll need to download the DoorDash app
After that, sign up on the DoorDash website and fill out the application information. Like Postmates, it can take a couple weeks to get started delivering after applying.
DoorDash Promo Code
25% off your initial order: 25OFF4U
$5 off your starting order: DDMOSTLOVED
DoorDash vs Postmates Pay
How much can you make using DoorDash or Postmates? Let's compare DoorDash vs Postmates in the big picture and understand how you earn money delivering food.
At the end of the day, this is what you will probably decide between when choosing to work for either one of the delivery services.
During lighting hours (busy times) where people are ordering a lot of food at the same time, workers report that they make around $20 per hour. However, both companies are paid in different ways.
Postmates pays on a model that charges different rates based on pickup, drop-off, minutes spent in the store and rate per mile. Every location that Postmates works in charges a different rate, so people in certain states and cities might be better off with or without the service. Postmates will give you sign-on bonuses, too, after making a specific number of deliveries right after signing up. Lastly, if you get others to sign up, you'll receive a referral bonus from your referral code.
During peak hours, Postmates driver pay sometimes offers additional bonus incentives for each order delivered during a time window. They also can offer incentives for completing certain number of orders in a given time period.
DoorDash pays with its base pay in addition to promotions and any tips that the driver receives. By the way, both groups allow the driver to save 100% of the tip. Your base pay per order ranges from $2-$10. The DoorDash pay you will receive also depends greatly on your location and the number of restaurants that utilize the service.
DoorDash offers higher payments in its Peak Pay hours, and Postmates offers the same with its Blitz Pricing. In high-demand locations and peak hours (like Friday nights), you will get paid more per order.
What is the Difference Between Postmates and DoorDash?
Pros of Working for Postmates
You get to make your own schedule when you are working for both DoorDash and Postmates. Both services work on the same basic premise as Uber, Lyft, Shipt, Instacart and many more self-work programs.
The pay is great for people looking for an extra buck on the side or for younger people who want to make more than minimum wage at part-time jobs. With shoppers making around $20 per hour, it's truly a great way to make money even if you are putting wear and tear on your car.
For a 50 cent fee, you can get Postmates funds instantly delivered into your bank account. The normal payout period is one week.
Cons of Working for Postmates
Although the pros of working for Postmates can be blinding to its cons, it's important to remember the bad things about working for the company.
If you don't live in a big city, it might be difficult to find any need for you to be a driver, meaning even if you apply, you might not be accepted.
Customer satisfaction is known to be an extremely sore spot for Postmates, consistently getting ranked poorly online.
You can't just work whenever you want because people won't normally order at 3 P.M. You have to schedule yourself around heavier hours to get more money and bank for your buck.
Lastly, not everyone tips. Don't be surprised if you get a tip that is less than 10% of the total order.
Pros of Working for DoorDash
Like Postmates, you can make your own schedule without having to worry about when others want you to be at work. The pay is good, and its simplified payment process might be worth it for you. Like Postmates, DoorDash gives out payments on a per week basis. Although it allows you to take out your money early just like Postmates, the fee is larger at $1.99.
There really aren't that many differences between DoorDash and Postmates except for the way payments come!
Cons of Working for DoorDash
Both Postmates and DoorDash have similar issues. Service isn't known to be good, living rurally might be a big problem, people don't love to tip, and working at specific hours will fetch you barely anything.
The biggest drawback is that doordash drivers do not keep 100 percent of their tip money. They do however have guaranteed payment amounts. Also keep in mind that the delivery fees that customers pay do not go to the drivers, they help cover your base compensation, this is true for both platforms.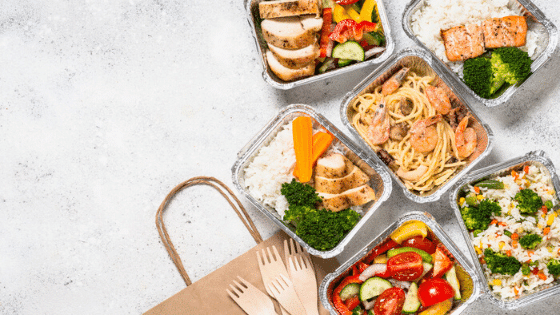 Postmates vs DoorDash FAQs
Can you trust Postmates?
Postmates has a generally low score on every service review site. Its help has been said to be extremely poor with many saying that the only thing they can get after a dissatisfactory experience is a refund.
Can you trust the company to pay you? Yes, that's not a problem. Any issue you may have could move towards a problematic experience with the company.
Can you trust DoorDash?
It's amazing how history repeats itself. Getting paid by DoorDash won't be a problem, but its customer service has been said to be ridiculously hard to get in touch with.
What you kind of need to understand going into either service is that you're going to be on your own except in larger disputes.
Is Postmates better than DoorDash?
It's hard to say which app is better because both users of each app will have different experiences. At the end of the day, both companies will provide you a different rate of pay that you wouldn't be able to understand unless you did both orders at the same time. While DoorDash has more users (which means more orders), you may find more success if Postmates pays more.
Just like shoppers don't have to be exclusive to any specific app, drivers don't either. More on that in a bit.
Who gets paid more in Postmates vs DoorDash?
As long as you live in a larger metropolitan area and are shopping during busier hours of the week, you will have the best shot at making more money. We hate not giving specific answers, but it really does come down to what the rate will be for both apps, how large orders are, how many there are, and more.
So… it depends.
Can you do DoorDash and Postmates at the same time?
Luckily, you can work for both groups in the DoorDash vs Postmates war at the same time. You can take advantage of the sign-up bonuses for both, take higher-paying orders from both, and generally give yourself the best chance at making the most money.
When one app's order requests dry out, the other's might be completely normal.
It's best to sign up for both. You'll get the best of both worlds.
What are the Vehicle Requirements for DoorDash and Postmates?
Both of these have the same requirements. You can use any insured vehicle or bicycle/scooter. But keep in mind, you'll want to have something reliable because you'd hate to break down on the way to a delivery!
Sign Up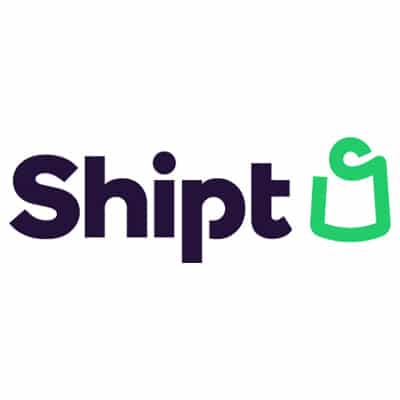 Shipt Shopper
Shipt is one of the largest online grocery delivery companies. You can earn upwards of $20 per hour shopping and delivering groceries to people through the app!
Apply Now
Sign Up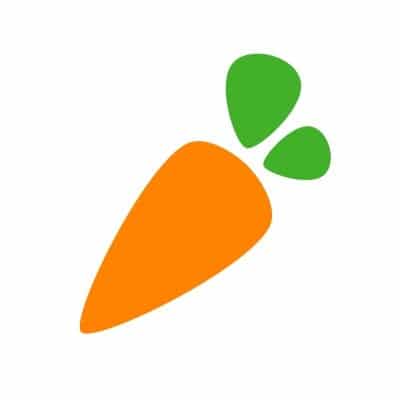 Instacart Shopper
Instacart is one of the biggest online grocery delivery companies. You can earn over $20 per hour shopping and delivering groceries to people through the app!
Apply Now
Postmates vs DoorDash: Which Is Better For Drivers?
When it comes to choosing between driving for either Postmates vs DoorDash, driving for just one might make you feel regret. You'll end up finding that people love each business for similar reasons.
Driving for both will mean you'll get the highest cash rate possible. Isn't that the whole reason you'd want to sign up for meal delivery, anyway?
When it comes to picking a food delivery service, there are so many options to order food from. Local restaurants partner with takeout services like Grubhub, UberEats, Deliveroo (UK), FoodPanda, Eat24, Blue Apron, and of course DoorDash and Postmates. Online food ordering is all the rage now, because ordering food over the phone can be a bit anxiety-inducing for people.
The best food delivery services are ones that offer restaurant delivery from the highest number of restaurants. The larger the menus, the more useful online ordering will be. And while many apps allow groceries to be delivered too, a food delivery app is its own special service. Whether you want Chipotle, sushi, Vietnamese, alcohol delivery and liquor, bakery foods, tacos, cakes, meats and steak, Mediterranean, Thai food, Lebanese noodles, salads or more yummy food to order, Postmates and DoorDash will have it all for the consumer.
But what service will you sign up to deliver for?
Tell us about your experiences with Postmates and Doordash!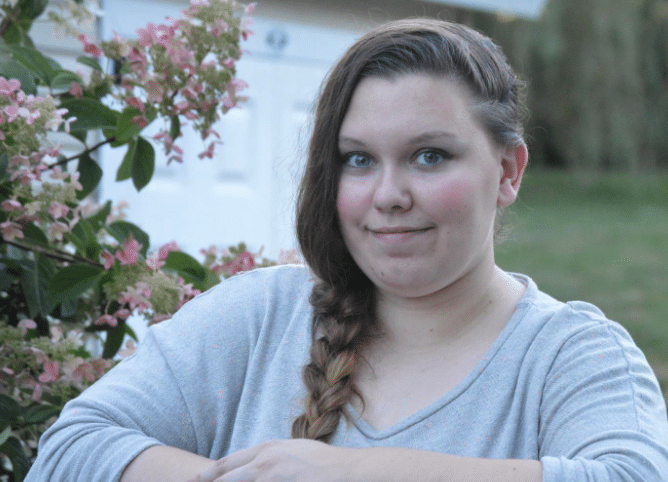 Samantha uses her BS in Finance and MBA to help others control their finances through budgeting, saving, investing, side hustles, and travel hacking. Due to following the FIRE Movement's principles, she was able to quit her high-stress job in the financial services industry in July 2019 to pursue her side hustles. She is now a full-time entrepreneur, freelancing coach, and blogger.