Over the last few years, the internet has provided many more pathways to make money on the side with the likes of rideshare, restaurant delivery, online shopping, and other freelance apps. You can earn a good income with these jobs.
One of those gigs that grew out of the internet age was online grocery store delivery from local grocery stores. Popular grocery delivery apps exist, but only a couple are the best and are the fastest-growing online companies.
These applications, which can be accessed online and over smartphones, have given city-dwellers easier ways of shopping for groceries online and a bit of extra commerce in the pockets of people looking for extra change on the side. Some people even make it their full-time job. It's truly a gig economy!
Want-to-be shoppers may be asking themselves which company is best to work for, and it's all up to what brings you the most bang for your buck. Shipt vs Instacart. Which grocery delivery service is better?
Shipt Vs Instacart: Which Is Best To Work For?
Both Shipt and Instacart have some unique quirks that will fit differently for each prospective shopper's lifestyle.
What Is Shipt?
Shipt was created in 2014 and quickly asserted itself as one of the fastest-growing companies in the industry. In fact, it was acquired by Target in 2017 for $550 million. It reported a revenue of $1 billion in 2018.
Shipt is not your typical grocery delivery company. In addition to food, its partnerships with certain brands such as CVS, Costco and Office Depot means shoppers can deliver certain material products and electronics.
Shopping from the Shipt app, which is available on both Apple and Android devices, or the website is simple.
Type in your zip code to see if Shipt is available in your area. If it is, it will show which companies and local grocery stores are available to order from.
Select the supermarket, add your items, and then go to the cart.
You can elect to pick up your order from the grocery store or have groceries delivered to your home. You can select specific times to have groceries delivered, too.
How Do I Become A Shipt Shopper?
Applying to be a Shipt shopper is simple. Its website sets specific requirements for its shoppers:
At least 18 years of age.
Valid U.S. driver's license and auto insurance.
A reliable vehicle, 1997 or newer.
Knowledge of produce selection.
Ability to lift 40 pounds.
iPhone (iOS 10 or newer) or Android (5.1 or newer) smartphone.
The application should take less than a half-hour up to one hour to fill out. Once accepted, you're ready to make some extra money with Shipt.
How Does Shipt Make Money?
Shipt mainly makes its money from membership fees. Each customer pays at least $14 per month, which puts money into the company's operations. Shipt also charges slightly more for groceries in their app than the prices in-store. It's a markup to buy groceries from the app. Delivery fees of $7 are added to of $35 or less.
You're paying for the convenience of it, as you don't need to pick up your shopping list and go, and paying a few cents extra per product can add up as a whole for the company's profits.
What Is Instacart?
While Shipt's 2018 revenue of $1 billion is an incredibly high number, Instacart smashes that. Its estimated annual revenue is just under $3 billion. It's valued at around $8 billion. That's a lot of money.
The Instacart vs Shipt battle puts Instacart ahead in availability. It is more widely available in the United States, which is the reason for its higher revenue and top-line valuation. However, it also is one of the earliest adopters of the industry. Instacart seems to have started the arms race of grocery delivery services when it was founded in 2012.
85% of homes in the United States are said to have access to Instacart services. It's also available in Canada; 70% of Canadian homes have access to services.
Customers can choose for their Grocery delivery window to be in as little as an hour delivery (same day delivery) or as far away as five days from the order date. While Instacart offers more than just a grocery delivery service, Instacart is strictly for home delivery of food.

How Do I Become An Instacart Shopper?
Becoming an Instacart shopper starts by applying on its website. Besides the typical information you must enter, such as your location, you must choose between two separate ways of shopping.
Full-Service Shopper: A full-service shopper is one that acts similarly to an Uber driver. They will receive a notification for food delivery service requests via the Instacart app. The shopper will go to the requested grocer, deliver the groceries to the house or apartment, and then repeat the process.
In-Store Shopper: An in-store shopper simply works in a specific grocery store to shop for groceries and then stage them. They are not required to deliver groceries, they just make sure everything is ready for checkout and go! All you have to do is walk through store aisles, get groceries, and help the shopper place an order.
Both types of shoppers must have an Android or iPhone to take orders from. They also are required to be 18 years old, and full-service shoppers must have a reliable car as well.
See our comparison of Instacart vs Doordash!
How Does Instacart Make Money?
Instacart has a different pricing system than Shipt. While Shipt requires membership for delivery service to attempt to be profitable, Instacart does not and instead requires a delivery fee to be paid. For non-members, delivery fees are $3.99 plus an extra 5% per order, but that delivery fee raises to $5.99 if you live in New York or Canada.
Service fees like busy pricing fees can be charged if the time of day and other factors contribute to a tougher delivery run, and alcohol fees can range up to $10.
Membership cost $99.99 per year or $9.99 per month. For orders over $35 using a membership, there is no extra delivery fee put upon the buyer. It's free delivery!
Like Shipt, Instacart makes its money mostly through membership fees. Both typically require a minimum order price, too.
Sign Up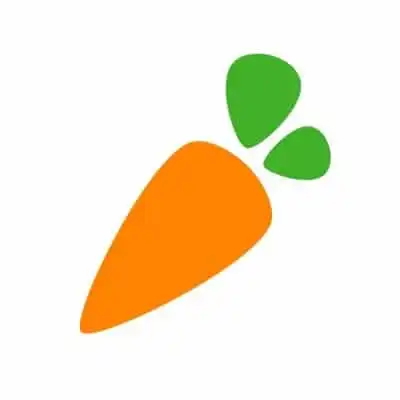 Instacart Shopper
4.5
Instacart is one of the biggest online grocery delivery companies. You can earn over $20 per hour shopping and delivering groceries to people through the app!
Pros:
Flexible Schedule - set your own hours
Fast and Accessible Pay
Tip Earning Potential
Mileage Deductions
Easy Application Process
Cons:
Vehicle Wear & Tear
Gas Costs
Apply Now
What is the Difference Between Shipt and Instacart?
While both Shipt and Instacart are very similar delivery services, there are certain differences that are integral parts of both foundations.
Pros of Working for Shipt
The main allure with freelance apps such as Uber, Lyft, Instacart or the Shipt app is that you can be your own boss. You make your own hours, and the amount you make greatly depends on your own personal ambitions. This can be a great thing for self-motivated people but a bad thing for people who need a kick in the butt to get moving on assignments and projects.
Shipt is no different, in that it lets you make your own hours and lets you be your own boss.
Shipt also pays really well. The best of the best shoppers can make upwards of $22 per hour. Don't forget about tips, either. While some customers won't give you what you deserve, many will tip you fairly and give you more money to pocket.
Another fantastic pro is that you get a free membership to Shipt's checkout services. Why not kick back and relax after a hard week's work of shopping for groceries and have someone else shop for your own food? That's the thought process Shipt has.
Cons of Working for Shipt
The biggest con of working for the Shipt app has more to do with the service industry as a whole rather than Shipt alone. People are not always kind to service workers, especially when something is on a timed schedule. Customers might not give tips, might not thank you, might get mad at you, and so on. It's hard to remember that not everyone is like that when it happens, but it's just a part of the job.
If there is a missing item, that's also an issue. Usually, customers will name replacement items that they would be happy with if their primary choice is unavailable, but often, both choices are unavailable. That means you'll have to make a decision for the customer or reach out to them to see where to go from there.
Putting wear and tear on your car in addition to the gas and time you spend sitting behind the wheel of your car is tricky as well. It's unavoidable if you work for Shipt, and it's just something you'll have to swallow the costs of.
Pros of Working for Instacart
With Instacart, you get to choose whether or not you want to work as a full-time employee (full-service shopper) or a part-time employee (in-store shopper). Instacart takes the methods of working ahead of Shipt in the Instacart vs Shipt debate. Once you sign up as a shopper and provide your hours, it's really up to you how it goes from there. You are your own boss, and your own motivation and determination will be the main thing deciding your financial fate with the company.
Both full-service shoppers and in-store shoppers can choose their hours. In-store shoppers can work up to 29 hours over the course of a week.
Commissions don't exist with Instacart. What that means is that you are paid hourly, not by the number of orders you deliver. So if you are delivering five orders over the course of eight hours, you will be paid for those hours worked and not the deliveries made.
Another pro: you get paid weekly for in-person online grocery shopping. That's more money in your pockets at a quick rate.
Cons of Working for Instacart
Unsurprisingly, the cons of Instacart align with the cons of Shipt in a few ways. Customers will always be something you have to deal with, and you'll always be putting wear and tear on your car.
However, remember that being an in-store shipper is a thing. You won't need to be delivering anything, meaning you will not have to worry about putting any dents into your vehicle or your wallet.
Unique to Instacart cons are internet issues and lower-priced orders. The app is known to sometimes have connectivity issues, and with it being integral to all your communication with the customer, even a few minutes being offline is costly. Also, Instacart can penalize you for declining too many orders, even if they are low-paying orders and not worth your time as much.
The cons for both are very similar, but again, it comes down to smaller differences and not simply wide-ranging ones.
Shipt vs Instacart FAQs
Does Shipt or Instacart Pay More?
Like everything that is subjective, it depends. Are you someone who gets grocery delivery service done quickly and are a hustler? Commission-based services might be best for you. Are you someone who would prefer to take your time but work a strong amount of hours per day? Then per hour delivery work would be for you!
So Shipt vs Instacart? These delivery service competitors differ in this department.
The Shipt app pays by commission. You will get $5 plus 7.5% of the order. For every $10 that the order cost, that's an extra 75 cents in your pocket. So a $100 order is an extra $7.50, and added with the $5 means you'll take home $12.50 for that order.
Instacart pays based on the orders you fulfill, what you must deliver, the amount of time you spend working, and where and when you are working. There are so many factors that go into the payscale that it can change rapidly. However, the rate is more stable for an in-store shopper, with the average rate being around $14 per hour.
Don't forget the extra cash you get from tips, however. If a person pays you, say, a 15% tip on that Shipt $100 order, you'll take home $27.50 for that order. Shopping online and have people order groceries online put more money into the pockets of people like you who want to work for them!
Is Shipt Worth It?
It's what you make of it. Obviously, that's not the answer some people may want to hear, but it's going to end up in your hands whether or not you want to be in this industry and then what company to work for. Shipt has a great customer service team, which is another incentive for them.
Shipt is good because of its commission-based pay and its relatively good track record. It's smaller, and it's available in fewer cities, but it's a worthy competitor that may be worth your time over Instacart right now.
What is Shipt Shopper Pay?
Shipt shoppers are estimated to make $16-$22 per order. They are able to keep 100% of their tips, and Shipt says it encourages its customers to tip well for their shopper's service.
It's a pretty high mark for this business. Compare both Shipt vs. Instacart, and it's a definite pro. With the company being much smaller than Instacart, it might be a matter of its size that it is able to pay this well per order.
Get Paid to Shop!
Shipt Shopper
4.0
Shipt is one of the largest online grocery delivery companies. Select deliveries and earn upwards of $20 per hour shopping and delivering groceries to people through the Shipt App!
Pros:
Flexible Hours - Take or Leave Orders at Your Leisure
Paid Per Order - Higher Earning Potentional Including Tips
Easy User-Friendly App - Easy Customer Communication
Free Shipt Membership
Set Distance and Proximity of Orders to Fit You
Cons:
Usage of Your Vehicle
Gas Costs
Must-Shop Alone
App Glitching is Often Reported
Competing for Orders with Other Shoppers - First Come First Servce
Apply Now
Do Shipt Shoppers Bring Groceries Inside?
It is not part of Shipt's services for shoppers to bring fresh produce, meats, bakery products, perishable, nonperishables, or whatever else inside, and it truly is down to the shopper and customer's agreement with each other. Usually, they will meet you at your door and pass each bag off to you.
While it may be more convenient for the customer to have their personal shopper come in their house, as the shopper, you should not feel obligated to go inside a house, especially if you don't feel comfortable with it.
Again, it's up to you and the customer.
Can You Work for Shipt and Instacart?
Yes! You absolutely can work for both Shipt and Instacart grocery delivery services. While there is a lot of Shipt vs. Instacart talk, both can come together. Many people currently do that and they find the benefits in both.
You'll usually get more per order with Shipt and more per hour with Instacart. It depends on how many orders you make in a given timeframe to understand what is best for you, but you could make full-time work for yourself with both companies.
Is it better than doing just one? We're not sure. But it's certainly something you can do.
Is Instacart Worth It?
Instacart is worth it if you are a go-getter that weighs their worth more on an hourly basis more than a per-order basis. While you stand to make more if you have a reputation as a fast shopper when a customer wants to place an order, it doesn't necessarily mean you are going to make more.
Instacart probably works with more of the unknown compared to Shipt because the amount you make is dependent on many factors. Shipt only focuses on strict numbers, which is much easier to follow.
Sign Up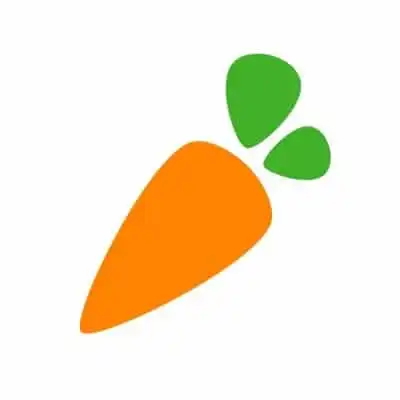 Instacart Shopper
4.5
Instacart is one of the biggest online grocery delivery companies. You can earn over $20 per hour shopping and delivering groceries to people through the app!
Pros:
Flexible Schedule - set your own hours
Fast and Accessible Pay
Tip Earning Potential
Mileage Deductions
Easy Application Process
Cons:
Vehicle Wear & Tear
Gas Costs
Apply Now
What Does Instacart Pay?
It's unknown exactly how much shoppers make. Glassdoor puts the average around $10, which is around minimum-wage in many places. Some shoppers get around $17.
There's just no knowing how much you will make per hour unless you are actually working for the company and seeing your paycheck each week.
InstaShipt: Which is Best for You?
Both Shipt and Instacart are well-known and continuously growing grocery delivery services. Shipt delivers grocery items and other products and goes off commission, while Instacart just delivers groceries and goes off a per-hour rate that is based on an algorithm. Instacart is available widely across North America, while Shipt is available around more metropolitan areas.
Both are good options for the shopper and customer alike, but after looking at all the options, one may have jumped out to you.
Your grocery delivery services are just clicks away. What will you choose?
Shipt vs Instacart – Have you worked for either? Tell us about your experiences with grocery delivery services in the comments!
Samantha Hawrylack is a personal finance expert and full-time entrepreneur with a passion for writing and SEO. She holds a Bachelor's in Finance and Master's in Business Administration and previously worked for Vanguard, where she held Series 7 and 63 licenses. Her work has been featured in publications like Grow, MSN, CNBC, Ladders, Rocket Mortgage, Quicken Loans, Clever Girl Finance, Credit Donkey, Crediful, Investing Answers, Well Kept Wallet, AllCards, Mama and Money, and Concreit, among others. She writes in personal finance, real estate, credit, entrepreneurship, credit card, student loan, mortgage, personal loan, insurance, debt management, business, productivity, and career niches.