We've all been there. You need just a little more money to get you to your next pay day or there's something you really want but don't have the cash. Today it's easier than ever to earn money online using an odd jobs app.
Odd jobs are something you can do quickly, on your own terms, and start earning online income immediately. If you're looking for ways to make a little extra money working from home, check out the best odd jobs apps below.
Best Odd Jobs Apps
The best thing about using an odd job app is you don't need special skills or training to make cash online. Anyone can do most of these side jobs and make a few extra bucks.
There are plenty of ways to make money online. Check out these top odd job apps if you are looking for information on how to start earning extra money fast through side hustles.
1. Swagbucks
Get Paid for Everyday Things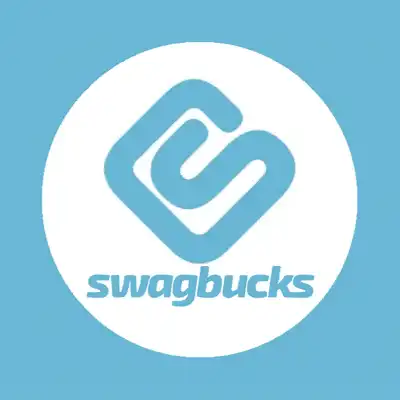 Swagbucks
5.0
Free app that pays you to shop online, watch videos, take surveys, search the web & playing games online. Payouts are redeemable via gift card or cash!
Pros:
Free to join!
$10 Sign Up Bonus
Variety of rewards options
In-store & online cash back rewards
Very easy to use website & mobile app
Cons:
Some offers require a lot of effort to earn rewards
Some tasks don't offer many points
Payouts for watching videos can be low
Sign Up
Swagbucks is one of the best odd jobs apps today because you can make extra money while doing just about anything, watching TV, waiting for the doctor, or picking up your groceries from the grocery store.
Swagbucks pays you to take surveys, watch videos, play games, and search the internet. You can even make money to shop. All you have to do is shop through your Swagbucks portal at your favorite stores and you'll earn a percentage of your purchases back. You may not earn big bucks, but it's a great way to get a little side cash in your pocket.
Swagbucks pays in points that they call Swagbucks. You can convert your SBs into cash or gift cards at any time.
Why We Like It:
You need just 300 Swagbucks, which equals $3.00 to cash out
Swagbucks is available on your phone or computer
Add Swagbucks to your Chrome browser and it will automatically search for deals for your purchases
You can earn money doing mundane tasks
Get paid to refer friends
2. TaskRabbit
Get Local Jobs
TaskRabbit
3.5
Connect yourself with busy people who are in need of local Taskers. Everything from home repairs to running errands, as a Tasker you can get paid to do what you love, when you want. Be your own boss. Set your own rates. Grow your business!
Pros:
Set your own rate
Set your own hours
Some virtual services for work from home
Limited insurance offered to cover possible damages
Pay is consistent
Cons:
Initial platform fee
Long screening process
Availability or work may be inconsistent
Tasks are not available everywhere
Hard to contact company
Sign Up
If you're a 'jack of all trades' that loves to do things for other people, join TaskRabbit and get paid for it. You can do anything from run errands to perform house repairs and everything in between when you need extra cash.
When you create a TaskRabbit profile, you state what you will do and how much you will charge. TaskRabbit matches you with people looking for people to do tasks for them. TaskRabbit handles all the administrative work and payments, you just do a good job and you'll get paid.
**TaskRabbit charges 'taskers' a $25 registration fee.
Why We Like It:
You keep 100% of your earnings including tips
TaskRabbit does the marketing for you, all you have to do is the task
You set your own schedule and rates
TaskRabbit has more than 50 categories you can work in
3. Fiverr
Fiverr started with sellers offering freelance work for $5. It's grown well beyond the $5 gigs today and now you can earn extra income by charging whatever you think your services are worth. Fiverr offers the platform that brings buyers and sellers together and is another great way to make money from home.
There are several services you can offer on Fiverr. Many graphic designers find work on Fiverr by offering logo design packages and other services to small business owners and other potential clients that search the site daily.
Fiverr does the marketing and administrative work for you. All you have to do is set up your gig, do the work, and deliver it on time and you'll be able to earn quick money. Fiverr handles everything else. They keep 20 percent of your earnings in exchange for handling the administrative work.
Why We Like It:
The platform is easy to use no matter your industry
You set your own rates
Fiverr protects you from non-paying customers; they pay upfront and Fiverr releases the funds after the seller accepts the order or 3 days after you deliver it
You can provide a multitude of services by setting up multiple gigs
4. Zaarly
Zaarly is for small business home repair business owners looking to expand their clientele and earn extra cash. They have a vast target audience, and they help you create and maximize your profile's potential. They work with their sellers just as much as their buyers to ensure 100% satisfaction all around.
Zaarly, like most other platforms, does the marketing and administrative work for you. Your job is to do a good job and soon you'll be able to make some extra money on the side. When you get paid, so does Zaarly, so they look for business owners who take their work seriously.
Why We Like It:
You get paid 3 business days after completing the job
Homeowners contact you via the app so you know you have Zaarly's support
You work on your schedule
You set your own rates
5. Amazon Mechanical Turk
Amazon Mechanical Turk (MTurk) is a part of Amazon and allows users to complete jobs to make money from home. Any money you make gets transferred to your Amazon account. The jobs are tedious and minimal, but anyone can do them. You may only earn a $1 or $2 for each task, but when they take only a few minutes, it's worth it.
Most MTurk tasks help businesses with their CAPTCHA as well as a few other tasks that robots or computers cannot do. You must 'qualify' for each task, so take as many of their skill tests as you can to maximize your earning power then you'll be able to earn some income.
Why We Like It:
You can earn up to $10/hour doing mindless tasks
Anyone can qualify for the basic tasks
You can use the funds on Amazon or transfer them to your bank account
You work when you have time
6. CrowdFlower
CrowdFlower, which turned into Figure Eight, is now Appen and is another way to start making money online. Similar to MTurk, workers complete technical tasks that computers or robots can't do. The jobs are 'microtasks' which means they take only a few minutes to complete. If you do several an hour, you could make decent pay per hour.
Like MTurk, you work your way up the ladder by completing tasks efficiently and accurately. The more you do, the higher paying tasks you'll get. Some tasks on CrowdFlower are a lot more interesting than what you'd find on MTurk and allow you to make extra income in the comfort of your own home.
Why We Like It:
The tasks are simple and easy to do while multitasking
You pick up jobs when you have time, there is no schedule
Signing up is simple
The work is interesting
7. Easy Shift App
If you want simple tasks that you get out of the house, try Easy Shift to find local jobs near you. You'll perform 'micro tasks' but outside your home. For example, you might have a few tasks that require you to go to the grocery store and check displays or check certain features at a restaurant. This is an easy way to make money on the side.
You complete the tasks on your time and submit pictures or evidence of the job. Easy Shift pays for each task within 48 hours of completion.
Why We Like It:
The tasks are FUN
You don't need experience or special qualifications
Easy Shift will pay via PayPal
Shifts are available all over the country
8. Field Agent
Field Agent is another money making app that gets you out of the house. If sitting in front of a computer doesn't appeal to you, have fun working as a 'field agent.' Most tasks involve taking pictures of competitor products or answering questions about them to help other companies. This is one of many great ways to make extra money when you have a little extra time.
You may do mystery shopping, store audits, complete surveys, or do a buy and try and answer questions. If you love being out and about, this could be a fun way to make more money.
Why We Like It:
Most jobs are at stores you know and love (Target, Walmart, McDonalds, etc.)
You choose the jobs that work into your schedule
You can cash out at any time
They've been in business since 2010
9. Gig Walk
Gig Walk hooks you up with tasks in your area. Once you download the app and sign up, you'll see available gigs that you can choose. Some take a few minutes and others take a few hours – you choose which tasks you prefer.
You 'apply' for the gig by selecting it and if selected, you do the task. Most of the tasks are from big brands and companies who need people to check on the pricing, marketing, and setup of their products. You complete tasks by 'checking in' and taking pictures.
Why We Like It:
You can get higher paying tasks as you build experience
Companies can request you specifically if they like your work
The gigs are usually at stores most people shop at
It's fun and simple
10. Fancy Hands
If you love data entry and other administrative work, check out Fancy Hands where you work as a virtual assistant. Users request one-off tasks or ongoing administrative tasks you can do quickly and easily. Some require phone work, while others are more computer-based.
All you need is a fast internet connection and working computer. You may make a lot of phone calls, conduct data entry, or do internet research. You need to be quick on your feet, and able to multi-task.
Why We Like It:
You choose the tasks and when you work
You can come and go as you please, working only when you need money or more consistently
You can learn new skills
It takes very little to get started
If you are looking for how to make extra money, you should consider the opportunity to become a virtual assistant. It could be a profitable way to earn money and quickly move from a part-time job you work on weekends to a lucrative full time job.
11. Spare5
Spare5 is like Amazon MTurk. You conduct microtasks to help businesses with little tasks computers and robots can't do. You'll study a lot of photographs and sometimes video bits too. The tasks are from big name companies like Microsoft and Pinterest, so you know you're helping 'real' companies.
With Spare5 you are paid via PayPal for your tasks and anyone can do the tasks they require. It's easy to make side cash with this odd jobs app.
Why We Like It:
It's easy to get started
You can work whenever you have a free five minutes
It feels good to help companies become more efficient
You get funds right in your PayPal
12. Humanatic
When you call a company and hear 'this call may be recorded' it is and it's reviewed by people at Humanatic. While it's a 'phone job' you aren't making phone calls – you just listen to the recordings.
Humanantic workers transcribe what they hear and often answer questions companies may have regarding the phone calls. They do this in an effort to improve their customer service, address problems, and find better ways to conduct business. It's also a great way to make money.
Why We Like It:
You don't need a lot of experience
You don't need to talk to anyone – just listen
Humanatic pays via PayPal
It's pays decent side cash
Odd Jobs App Frequently Asked Questions
What Is an Odd Job?
Odd jobs are anything you can do in your spare time while getting paid. You're usually working freelance as an independent contractor, so you have no affiliation to the company and you're responsible for your tax reporting. You can do odd jobs online or in person – anything that's a one-off task that pays you is an odd job.
How Do I Use an Odd Jobs App?
Each odd jobs app is different. Finding odd jobs using the apps is not complicated. Read the instructions for each app – they are all pretty user-friendly. Most require you to set up a profile, so make sure you have a good picture and description of yourself to make yourself marketable. Once you get set up with the app of your choice, you'll be making extra money in no time.
What Odd Jobs Can Do for Money?
The sky's the limit when it comes to making money online! Any skill you have you can turn into an odd job. Tasks might include performing data entry, transcribing, taking surveys, answering calls, conducting home repairs, and doing mystery shopping. You can make good money with any of these tasks.
Can I Make Quick Cash With Odd Jobs?
You can definitely earn some extra cash with these odd job apps, however the payouts vary. Some odd jobs pay immediately and others pay on specific frequencies. Read each of the odd job app descriptions or FAQs to find out how frequently you would get paid.
How to Find Odd Jobs Near Me?
If you are looking for a side business to earn more money closer to where you live, download the app that resonates with you the most (or a couple of them) and put in your demographic information to find local odd jobs. Any of the online platforms, like Fiverr and MTurk are available to anyone in any area to earn additional income. If you want jobs in your area, though, look at the more specific apps like Easy Shift and Field Agent to find side hustle work that is best for you.
Are Odd Jobs Legal?
Odd jobs are just as legal as a 'standard' job as long as you pay the taxes on your income. They are a great way to earn legitimate money in your free-time. Make sure the company reports your income to the IRS and that you do the same, paying the taxes you owe.
Also, be sure to research and do your due diligence before you start to make money at home to avoid scams. If any company is promising that you'll get-rich quick or other promises that are too good to be true, they usually are.
Are Odd Jobs Taxable?
Yes, odd jobs income is taxable. Any money you make (even if the company doesn't report it) should be reported on your 1040. Talk to your tax advisor if you aren't sure and keep track of all the money you earn.
Final Thoughts on Odd Jobs Apps
If you're looking to earn extra money online, check out your favorite odd jobs app or join a few! They are a great way to make extra cash, some instantly and some over the course of a few weeks. Most apps allow you to receive payment via PayPal making it easy to transfer to your own bank account. Check out these odd job apps today for some great money-making opportunities.
Do you still have questions regarding how to make money freelancing in your spare time? Check out this article for the best freelance writing jobs and make some extra cash on your terms!
Samantha Hawrylack is a personal finance expert and full-time entrepreneur with a passion for writing and SEO. She holds a Bachelor's in Finance and Master's in Business Administration and previously worked for Vanguard, where she held Series 7 and 63 licenses. Her work has been featured in publications like Grow, MSN, CNBC, Ladders, Rocket Mortgage, Quicken Loans, Clever Girl Finance, Credit Donkey, Crediful, Investing Answers, Well Kept Wallet, AllCards, Mama and Money, and Concreit, among others. She writes in personal finance, real estate, credit, entrepreneurship, credit card, student loan, mortgage, personal loan, insurance, debt management, business, productivity, and career niches.