While some people fall coincidentally into high-income work or after obtaining a college degree, most others have to build themselves up with high income skills in order to make a lot of money.
You'll need to understand which skills create the highest profit potential, where to learn about them, how to monetize them, and what can you do to bridge the gap to newfound income.
Whether you want to turn your side gig into your main gig or just work towards earning high income levels alongside a full-time job, let's unwind what it takes to get there with highpaying skills.
What Are High Income Skills
A high Income skill is a talent and knowledge that someone has that employers and clients are willing to pay big bucks for. High-income skills are the gateway to earning five figures per month. This will lead you to make at least $120,000 per year – six figures. You can start making money you could only dream of whether through your 9 to 5 job, a side hustle, or your own business.
Most Americans are living on an income of $61,000 per household, so being a high-income earner is attractive to all. It can make an impact on your living situation no matter which part of the country you go to. For instance, if you're looking to live in San Francisco, one of the most expensive cities in America, you'll have to make at least $100,000, if not more. But, if you want to live in more rural areas, you would be living like a rich person with a six-figure salary.
Related Article: Read How John Was Able To Start Earning Six Figures by 24!
The Best Places To Learn High Income Skills
Skillshare or Udemy
Skillshare is one of the most well-known learning communities due to its high marketing spend on YouTube. So many YouTube Channels are sponsored by them, so it should come as no surprise that they would be on this list.
Skillshare costs $15 per month on a monthly plan or $8.25 if you pay for the $99 yearly plan. There are over 18,000 lessons taught by professionals in industries such as photography, writing, and designing. It's open for people of all different skill sets. Beginners, veterans, or experts can find something new to learn.
Udemy is another fantastic option that offers high-detail classes, some of much better quality than Skillshare. There is no monthly pricing plan, only pricing per class with a 30-day money-back guarantee.
These platforms can teach you so many skills, from content writing to becoming a blogger in niche fields, to learning ways to make extra money, and how to sell yourself as a freelancer. It's also a great way to learn passive income money-making techniques in your spare time, and you don't even need a high school diploma to enroll. Even if you don't care about high-income skills, there's probably something for you.
Facebook Groups
There's no question that Facebook has pages and groups on literally anything you are interested in. If you want to learn more on a high income skill that will lead to high-income positions, you can find a group that will show you how to make money and how earning money from home is possible.
Many groups will even allow job postings that you can apply to or have experts at the ready to help answer your burning questions.
Want to learn more about financial independence? Join our Facebook Group!
Online Experts or Books
Lastly, a few other great places to find information on these high-income skills are from books, blogs, and experts. Usually, the experts are the ones creating the content for them! The best thing about blogs are that they can be constantly updated with the latest information and tips.
What Are Some Examples of High Income Skills?
1. Digital Marketing
Digital marketing is everything having to do with social media marketing, search engine optimization, email marketing, and more. Every company needs a way to get its name out there, and they look for marketing agencies to help with just that.
So, many people start doing digital marketing work as college students because of their experience with the social media age and what attracts their demographics to the company. The world is getting more digital, and if you want to make $10,000 per month managing a few social media accounts and working in internet marketing, this is a great way to go about it.
2. Graphic Design
Graphic design is everywhere. Every company needs someone to do graphic design work, and they very often outsource that work to designers with experience in branding. Freelance graphic designers can make upwards of $100,000 per year easily if they get in touch with the right businesses and are frequently marketing themselves. You'll need creative skills, an eye for art, and technical software abilities.
Check out our Etsy store!
3. Copywriting and Proofreading
The text that you see on an advertisement is called copy. Copywriting is creating text to sell a product or service.
There are so many slogans that have become part of language as we know it. "I'm Lovin' It," anyone? This is another type of marketing and advertisement work, and if you find yourself skilled in coming up with catchy bylines, you will have countless job opportunities.
Proofreading is the work that happens after the fact, making sure the copy is correctly written and grammar doesn't play a part in its potential failure (or success). You need to have a strong attention to detail for this job.
4. Consulting or Coaching
Consulting is only realistic if you have documented expertise and are willing to use that to improve the functions of other companies. Consultants, or coaches, are highly valuable, and if a business thinks their knowledge and history in the industry will help them achieve immense success and profit, then they will pay very handsomely for these services.
5. Public Speaking
Public speaking is not for everyone. It's one of the biggest fears that people across the globe share, and for understandable reasons. Messing up in front of a huge crowd can be the most embarrassing moment in your life unless you have the confidence to turn that into a positive and make the crowd laugh with you.
That's the thing, though. If you have that confidence as a public speaker, and you have the positive energy, you can become a motivational speaker and earn money for the message you portray. If you also know the ins and outs of an industry, you can get paid to speak for more expensive gigs and make more money out of it. There are so many platforms for speakers to share their speech, and there is a ton of extra cash in it, also.
6. Software, Game, Web & Mobile Apps Development
Programming and software development is a huge part of the world of digitalization. Most technology needs to have code written, tested, and maintained by humans (for now) meaning this skill is in high demand.
That means that programming can be a lucrative side hustle or a full-time job. With it being a booming industry, there's a ton of cash to be made. Mark Zuckerberg, the founder of Facebook, is a social media developer. He's not worth an average salary, but rather a ton. There are no limits to what you can make with the right ideas or companies backing you.
7. Video or Podcast Editing
Video and podcast editing is needed everywhere you look online. Every YouTube video will typically have basic editing, and the best YouTube videos will feature beautifully-created clips. It's important to realize that video editors typically work long hours to make videos or audio files flawless, but make good money while doing it. However, they'll need to build up an impressive portfolio of past work to keep clients coming in.
A basic search on a site like Upwork shows that editors can charge people over $100 per hour for professional-quality video editing, and podcasting and audio production. As long as you know Adobe Premiere Pro, Adobe After Effects, and other major editing software, you're good to go.
8. Photography
Being a photographer is difficult to make a living with, unlike for instance, web designers, because not everyone can design a good website from scratch. Nearly everyone is capable of snapping a picture on their iPhone and they believe it looks good enough for their personal use. That means professional photographers will need the best equipment and eyes to even have a chance of making this a long-term career.
Some photographers work for sports teams at big events and make a good wage, but the competition is fierce. Others sell their stock photos online. If you have what it takes to make photography your career of choice, however, you'll need to rely on your passion and skills to pay the bills. Everyone has a camera, but not everyone has the know-how to use one!
9. Virtual Bookkeeping
Virtual bookkeeping is done at home with people and companies from all over the country. As long as you have a financial management background, you will be able to accurately maintain yearly budgets, create invoices, handle taxes, and more for businesses around the globe. You'll have the luxury of working from home while also making a professional impact and keeping your technical skills fresh.
10. Transcription
Transcription is for the fast typer. If you were the typer that excelled in computer class back in sixth grade, this might be a great job for you. All you have to do is listen to audio from podcasts, videos and other sources of media and write down exactly what is being said. Many companies are looking for this type of service, so it's an easy field to get into if you enjoy the work.
Related Article: Can You Get Paid To Type?
11. Communications and Public Relations
Media relations is a department that every big or medium-sized company should be creating these days. In the time of cancel culture, it's of utmost importance for companies to make sure their public appearance is positive, even if it's less than robotic-sounding.
If you have a background in journalism or public relations, you'd be the best kind of candidate for these jobs. Many companies will pay full-time for PR pros, so you might only need one company to notice your talent.
12. Project Management
Project management positions are all about staying organized and coordinating with teams. If you are used to something as simple as setting up surprise birthday parties, you know the very basics of what goes into seeing projects and events through completion.
Being good at multi-tasking and having attention to detail are other skills needed to be the right candidate for this type of job. A project manager keeps processes and people moving so that a business can reach their goals.
13. Financial Management
Financial management is similar to project management and virtual bookkeeping. However, you may need additional training to prove that you are a capable finance manager. In this role, you might be able to manage a company's financial goals in addition to wealthy private citizens.
14. Sales
Sales covers so many industries, and it will never go away. Sales skills will always be in high demand as companies need to push their products or services to and make more sales. At its most primitive, you need to persuade someone to buy something. If you have perfect trade skills and can do that with anything, a sales job may be the perfect fit for you. However, be prepared that success and profit depend on how many times you can get people to agree to a deal. Commission is typically the way that salespeople get paid, hence the need to be good at it.
Soft Skills to Consider
15. Strategic Thinking
If you plan to get involved in any of these high income skills, then you'll need to think strategically. Without understanding what exactly you'll need to do to be successful, you'll fail almost every time. Pre-production is the most important aspect of a film's creation, and it applies to this, too. You won't learn how to make money in a day, so you have to plan for it.
16. Attention to Detail
If you are someone who notices the smallest of discrepancies in a financial document, you might be successful in a high-income position. There are typically no get rich quick mistakes in these documents since it's usually only small errors that need to be caught. But, it all adds up. The difference between being a pro and just another employee is the ability to notice things like this.
17. Reliability
If you say you will get something done, get it done. If you are someone who bosses cannot rely on for large projects, you won't get a large promotion, either.
18. Drive and Focus
Sometimes, aspects of certain jobs can feel like a slugfest between your tiredness and will to work. In these circumstances, you must remember the reason you are working in the industry you're in. That drive and focus will separate you from others.
19. Staying Neutral and Consistent
It's important that you keep biases out of your work, and only exhibit emotion when a project or task calls for it. Keep your behavior professional and consistent in the workplace whether you are on-site or work from home. You don't want your boss and teammates to look at you like you're a wild card.
20. Effective Communication
Communication is important in every job you'll come across. It's essential to be able to clearly explain your abilities and intentions, as well as understand what is expected of you. It goes alongside reliability.
21. Passion and Motivation
Without passion, some industries, like photography, wouldn't be art. Passion pushes people when the work isn't yet fulfilling, like if you're an intern or entry-level employee for a large company. At the end of the day, happiness is everything, so you should pick a career you are excited about. It'll keep you motivated to push to the next level.
22. Leveraging Resources
Using every possible resource available to you is key to producing quality and timely work. Knowing what resources to use is half the battle for completing a task.
23. Teamwork
Working well with others is something that will benefit you through all aspects of life. Remember those group projects in school? No one looked fondly upon the kid who didn't contribute anything. Don't be that kid. Leverage strong communication and listening skills to reach goals as a unit.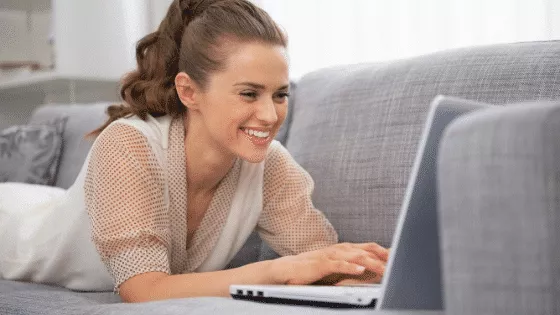 How To Elevate Your Earnings With High Income Skills
Start Freelancing
Freelancing is a lucrative route to take when you want to develop high income and high paying skills. The opportunities are endless because nearly every business needs help. Turn your skills into a successful part-time or full-time job.
For instance, graphic designers generally are freelancers, and many companies outsource to them. Photographers are almost always freelance workers. You'll need to learn about what goes into freelancing, such as digital branding and web development/design to attract clients. Skillshare and other sites like it can teach you how.
Offer Coaching Services
If you are a consultant, coaching services are what you already provide. But if you have any other skills, such as graphic design, you could host classes about it to increase your income and network with other professionals in the industry. The more skilled you are in an industry, the more money you stand to make because people will want to learn from you.
Start A Blog
Starting a blog is a great way to get your name out there and promote content that you know a lot about. With blogging, people want you to answer their questions and provide unique tips. It's a way to monetize your talents and advertise your skills for clients.
Write An eBook
Similarly, you can write a one-time ebook with what you know about a topic. You can either charge for it or offer it as free content to gain subscribers for your business. Either way, you'll have options that you can use to make money from the people who are interested in your product and/or brand.
Check out our eBook: How To Prepare For Your FIRE Journey
Create An Online Course
Create some online courses to solve problems for people and market it online or connect with companies that offer virtual expos and conferences specifically geared towards your industry. You'll help them get to learn new things, and many companies look for employees with a fresh skill set. If you don't want to create a typical online course, sell it.
Start A YouTube Channel
You can start a YouTube Channel and if it's creative, it'll not only be a fun way to make money from home and make money fast, but it can draw a younger audience to your work, giving you access to an audience you didn't have previously. Your high income skills will help you to grow a loyal audience.
Apply It To Your Day Job
In the bridge between your current work and your future high-income job, start applying everything you are currently learning to your job presently. Who knows, your learnings might lead to a promotion in the future!
Scale Your High Income Skills To Earn Six Figures
Learn skills, make money. Sounds easy, right? Obviously it will take much more than that, such as determination, luck, and many soft skills that serve as the foundation of your work life. If you find yourself salivating at the idea of making money as a video editor, or a freelance bookkeeper or anything else mentioned or not mentioned in this article, then you've started yourself on the path of earning high-income work.
There's no better time to start than now, so sign up for skill websites, find YouTube Channels, and take all the courses you can find before applying what you've learned to your current and future careers. Start an online business with your learned soft and hard skills and then create your personal brand. The possibilities are endless!
Tell us which high-income skills you think are best to have in the comments below!
Samantha Hawrylack is a personal finance expert and full-time entrepreneur with a passion for writing and SEO. She holds a Bachelor's in Finance and Master's in Business Administration and previously worked for Vanguard, where she held Series 7 and 63 licenses. Her work has been featured in publications like Grow, MSN, CNBC, Ladders, Rocket Mortgage, Quicken Loans, Clever Girl Finance, Credit Donkey, Crediful, Investing Answers, Well Kept Wallet, AllCards, Mama and Money, and Concreit, among others. She writes in personal finance, real estate, credit, entrepreneurship, credit card, student loan, mortgage, personal loan, insurance, debt management, business, productivity, and career niches.