Making some extra side money is always something that people should aim to achieve. Supplementing your main income with extra money on the side can free up your real money for things like bills and emergency funds. That extra change on the side will give you the freedom to perhaps eat out a few nights a week or go on a shopping trip.
Of course, you can use that money to help pay your bills, too. That's the beauty of side money, there is so much you can do with it. Want to learn how to make money online?
Many people like to ask how they could make this money. Several ways to earn money include: walking for money, freelance writing, doing voice-overs, and more. Did you know that you could watch advertisements for money, too?
Think about how much time you spend in your life watching commercials during your TV watching hours. Around ⅓ of a typical one-hour block show is spent strictly on advertisements companies are showing to you. Finding ways to watch ads for money would be nice, right?
Keep reading to find out exactly how to get paid for watching ads online, how much you can pocket, and what outlets there are for you to do exactly that! If you want to learn how to make money or ways for making money online for some extra cash, you've come to the right place. Just don't expect this to be a passive income article, because to earn money online, you need to think of yourself as a mini freelancer.
How To Watch Video Ads For Money
So many large companies are out of touch with the world today. You'll see big missteps in advertising just by searching them up on YouTube. Nationwide had a commercial a few years ago that had to do with children who died. Pepsi had a famous ad with Kendall Jenner pretty much solving the world issues at a protest by handing out Pepsi. These are objectively bad.
These businesses obviously do not want to follow in those types of missteps. So they look to the general public to receive feedback for their potential commercials in exchange for cash. The more valuable your input, the more they might be willing to pay for it. It certainly helps to hear from the public instead of through bigwigs atop corporate ladders, because even if they'd disagree with how the ad is portraying something if they weren't working for the company, it's sometimes hard to see that when you are within that box.
Besides that, they just want to get the word out about their products. If they want to send their ads to a company that works as a middle-man for these ads, then that's where most of the options we will get to come into play.
No need to sell your own stuff, just make money from home filling in a niche in the industry with ad sites that make you profitable. It won't be lucrative, but it's good money and provides nice gigs to monetize working from home and earn extra cash – free money – fast. You can actually make money fast.
Can you really get paid to watch ads?
Absolutely! While rates will differ depending on your usage and the apps you use among other things, you will get paid. Watching more ads will mean more money, which is obviously the goal of getting some extra side money.
A lot of these apps do not stay exclusive towards ad campaigns, however. There are many more ways to make money online. You can make money online watching movie trailers, news clips, watching video ads, etc. You can even make money by surveys. There's really no telling just how much you can make, but you'll have to understand, you won't get rich.
By watching videos online and taking online surveys, you will be making extra money online for cash, gift card options, and more. You will be getting paid to do easy things. You can play games, watch video segments, earn iRazzo points (more on that later), and more. App inventory refreshes daily and making money watching video ads and videos, trailers, cooking tutorials, and taking surveys, playing games, using coupons, shopping online and more is a wonderful thing.
How much money can you make watching ads?
Do not plan on getting money that breaks the bank, or tons of money through apps that pay you for watching ads. While the potential earnings will vary greatly, with some even adding bonuses depending on how much you watch or participate in a specific time span, it's not going to pay more than a couple of cents per ad.
The more time you spend watching these ads, the better off you will be financially through this endeavor. Only you can say whether or not it would be worth your time, though.
To save time on watching ads, you can play an ad on your phone, then go and take a survey on your computer. While the goals from the companies spending money to get their ads on the middle-man platforms are to have their work watched, you can save time and take advantage of just putting things on in the background while you go through your daily activities.
Pretty much all big apps provide you with money via PayPal cashout options, so make sure you have a PayPal account. Most people have one today, so that will probably be easy for you. Gift card cashouts are also possible, so you could get a $10 Amazon gift card, for example if you decide that is the route you want to go down. It's not too hard to earn money, so why not at least try to earn money by utilizing some of the best survey and ad apps to make extra cash?
Best Ways to Watch Ads For Money
1. Swagbucks
Swagbucks is one of the most well-known companies that pay you for watching ads and surveys, making it easy to earn cash. It's also one of the highest-paying sites, too. After you sign up, you earn its "Swagbucks" reward points by taking these surveys and watching ads or even playing online games.The points you earn (called Swagbucks) can be redeemed in gift cards or even PayPal Cash.
When you sign up, you get a five dollar sign-up bonus, too! You can redeem at minimum 300 Swagbucks ($3) for a gift card or 2,500 SB for the PayPal minimum. Earning free gifts is basically what this is. It's one of the best survey sites, so why not go after it? Sign up today and receive $5 for free!
Making legit bucks by using your spare time on these online surveys will lead to more money in your bank account all because of paid survey websites. Making money watching ads on the internet has never been easier thanks to completing online surveys.
Get Paid for Everyday Things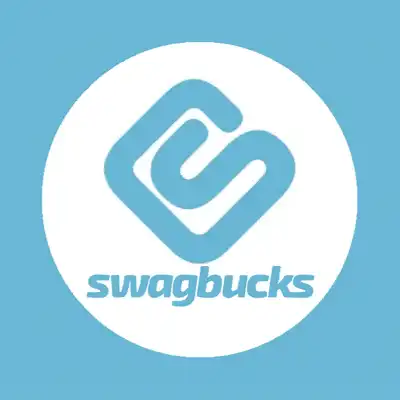 Swagbucks
5.0
Free app that pays you to shop online, watch videos, take surveys, search the web & playing games online. Payouts are redeemable via gift card or cash!
Pros:
Free to join!
$10 Sign Up Bonus
Variety of rewards options
In-store & online cash back rewards
Very easy to use website & mobile app
Cons:
Some offers require a lot of effort to earn rewards
Some tasks don't offer many points
Payouts for watching videos can be low
Sign Up
2. Ibotta
Ibotta is great for numerous reasons, one of them being its grocery-listing rebates. Basically, once you go grocery shopping (or shopping for anything, really) make sure to save your receipt. Upload that piece of paper to the app and watch some magic happen. Certain items will get you money back on the app, making sure you save money in as many ways as possible on your consistent purchases. You have to shop for groceries anyway, so why not utilize the app for some extra change, too?
You're able to watch ads on Ibotta's app to earn rewards and additional coupons towards your next purchase.
Cash Back With Ibotta
Ibotta
4.5
Earn cashback with Ibotta for your purchases in-store and online. Whether using loyalty linking or submitting qualifying grocery receipts - saving and earning money is simple!
Pros:
Free & easy to use
Features hundreds of retailers
Mobile App
Friend Referral Program
Cash out at $20 or more
Cons:
Offers are store specific
Ads on the Site and Mobile App
Sign Up!
3. InboxDollars
InboxDollars is more similar to Swagbucks than Ibotta. As long as you are watching ads and watching video promotional materials on the app every day, you will get paid. You can also play games, take surveys, sign up for promotional offers, or research topics online. The app will pay you for doing any of this. As long as you sign up, you will also receive a $5 bonus that will be able to be cashed out once you reach the $30 mark required to cash out.
Free $5 Sign Up Bonus
Inbox Dollars
5.0
Get rewarded for watching movies, taking surveys, playing games, reading emails & get cash back for shopping online. They even have coupon cash rewards!
Pros:
Earn money, not points
Little time and little effort is needed to earn
Surveys pay well
Payments in PayPal, eGiftCards, or Visa
$5 Sign Up Bonus
User friendly site and app
Cons:
$30 minimum payout
Must reach $15 before your first payout
Pay can take up to 2 weeks to process
Sign Up
4. MyPoints
Only available to American users, MyPoints makes it easy for you to earn points, cash, and gift cards by watching ads for money, researching the web, playing games, sharing your opinion on different subjects and topics, and shopping online. Whether you decide to do some online shopping or any of the other programs, you can redeem earned points via PayPal, gift cards, or travel miles. While you only get $5 from most other apps upon sign-up, MyPoints gives you $10. It's a really solid choice for these types of apps.
Play Games, Take Sruveys, Shop - EARN
MyPoints
3.5
Earn points you can later redeem as gift cards for playing games, shopping, completing surveys, and more! Gift cards are redeemable at highly desirable retailers like Target, Starbucks, Apple, and more! Redeem your points once you hit 700 or more.
Pros:
Large Selection of Retailers
Quality Redemption Options
Mobile App
Cons:
Can't Earn Without Spending First
Some Surveys May Have Specific Terms
Join Now
5. FusionCash
FusionCash is a newer site, but only relative to the rest of the big-time apps. It was created in 2005 with the same basic intent as the others on this list: make money for watching ads. In addition, you can make money via surveys, trial offers, and more. Your bonus for signing up will be a free gift of $5!
6. AppNana
AppNana wants to be playful. Like Swagbucks, they have a special name for its credits: Nanas. To make Nanas, you can watch ads, take surveys, download apps, and more. Although this is one of the harder apps to make money on through the program, it is another worthwhile competitor to some of the bigger names in the industry.
Check Out AppNana!
7. Survey Junkie
One of the better known ad-watching sites is Survey Junkie. Survey Junkie has both a website and app that users can take advantage of. Users watch ads and then complete a survey afterward. The more ads you watch, the more points you receive. Survey Junkie points can be converted directly to cash or gift cards, unlike other sites and apps that provide only gift cards or a list of approved items. The minimum payout amount is $10.00 and you get a welcome bonus of 25 points simply for signing up!
Take Surveys, Get PAID!
Survey Junkie
5.0
Get paid for taking online surveys!
All you have to do is build your profile, take surveys, earn points, and get paid!
Payouts are available via PayPal or e-Giftcards.
Pros:
Free to sign up
Redeem for cash or gift cards
Points have a long "shelf life" compared to other sites.
Cons:
Payouts for some surveys are low
Sign Up
8. iRazoo
iRazzo is available to both Americans and Canadians, and it states that they've paid around 90 million dollars to its users. While there is no independent source on those sources, we can say that it is a widely-used app to make money by watching ads or playing games, taking surveys, and all the typical things you'd expect. You can take PayPal cashouts or gift card equivalencies at 3,000 iRazzo points. Earning iRazoo points can be easier depending on how much you use the app, so the key to getting more iRazzo points is watching as much as you can.
Check out iRazzo!
9. Viggle
The Viggle App wants you to watch shows from streaming services. That is an extremely appetizing feature of the app, which rewards you for watching shows or TV from Netflix, Hulu, and many other streaming services. You earn anywhere between 1 to 10 Perk points per minute, which you can also earn via real-time quizzes, polls, or other trivia content. This is an awesome option for media consumers.
10. Nielsen TV Ratings
Everyone has heard of Nielsen. It's something that used to be the only way to tell how television programs were performing and how many people were watching them. You can be paid to watch TV and ads. The group sells the statistics you provide from your watching towards companies to understand how well their content is being consumed. You cannot sign up, however, so Nielsen will send you something through the mail if they want you to join the family.
11. QuickRewards
QuickRewards takes what makes SuccessBux so interesting and makes it 100 times more appealing. Once you get one penny and earn points, you are able to cashout via PayPal. That's pretty awesome. Besides simply watching ads, you can play and take surveys, read emails, and browse online stores to get at least 25% cashback. American, Canadian, and British citizens can use the app. It's not hard to start earning money!
12. You-Cubez
You-Cubez works for both your pocket and your own business if you have one. While you can watch ads for money and earn points, you can also promote your own ads if you have anything you'd like to get feedback on. Besides watching ads, you can make money with surveys, websites, or research. It has different membership options, making the minimum payout range from $2-$10. You can cash out with a gift card or PayPal.
13. AppTrailers
AppTrailers focuses on pop culture aficionados who want to make more money by paying attention to the news and gossip of the world to earn points. You make money watching ads and watching videos online, movies trailers, commercials, and you can even play fun games. There's a ton of content for you to take in, and you can cash out with PayPal or gift cards.
Check Out AppTrailers!
14. CreationsRewards
CreationsRewards pays you for not only watching ads, working through surveys, playing trivia games, and researching online, but you can just do everyday online activities and make money from it. New members receive a $5 sign-up bonus as long as they make 5000 points within the first 60 days of signing up. You can cash out with a gift card or PayPal.
15. AdWallet
AdWallet is a website that pays people to watch ads. You can earn money by watching videos, watch video ads, clicking on ads, and completing offers. You can also earn money by referring friends. AdWallet is a legitimate way to make money online.
AdWallet allows you to earn money in three ways:
Completing Offers
Viewing Ads
Referring Friends using your referral code
Check Out AdWallet!
16. Opinion Outpost
Opinion outpost is a third-party research service. The company pays people to participate in online research and watch ads. According to their website, they have had more than 2 million users sign up to participate.
Opinion outpost is a website that pays people to watch ads and complete surveys. You can earn money by watching videos, clicking on ads, and completing surveys. You can also earn money by referring friends.
Get Paid For Sharing Your Opinion!
Opinion Outpost
3.5
Sign up for free to take surveys and provide your opinion! Earn every time you take part, plus you get to keep your rewards - even if you leave. Get paid via PayPal, Visa & Amazon Gift Cards
Pros:
Free Sign Up
Redeem via Gift Cards or PayPal
Donate Rewards to American Red Cross
Cons:
Qualifying for Survey Can be Time-Consuming
Sign Up
17. InstaGC
InstaGC is a website that pays people to watch ads and complete surveys. You can earn money by watching videos, clicking on ads and video ads, and completing surveys. You can also earn money by referring friends. InstaGC is a legitimate way to make money online.
One of the best things about InstaGC is that they have a wide variety of ways to earn points. In addition to watching ads and completing surveys, you can also earn points by shopping online, listening to music, and watching TV shows.
18. Earnably
Earnably is a website that allows users to watch ads and complete tasks in order to earn points. These points can then be redeemed for gift cards or cash. The site is free to use and pays out quickly.
One of the best things about Earnably is that they have a wide variety of ways to earn points. In addition to watching ads and completing surveys, you can also earn points by shopping online, listening to music or watching TV shows.
19. Prize Rebel
Prize Rebel is another website that allows users to watch ads and complete tasks in order to earn points. These points can then be redeemed for gift cards or cash. One of the best things about Prize Rebel is that they also have a wide variety of ways to earn points. In addition to watching ads and completing surveys, you can also earn points by shopping online, listening to music or watching TV shows.
Prize Rebel also has a very user-friendly interface, and they payout quickly.
20. Get paid to go to the movies
If you want to go to the movies and get paid, you're in luck. Many movie studios want to learn about what their target demographics think about their upcoming movies, and they will pay sometimes for that information. Market Force Information is a program that provides you with a chance to be selected by a movie studio to watch movie trailers.
21. Get paid for your internet usage
Nielsen also has a program focused on internet usage, and with Mobile Panel too, you can make up to $50 per year. It's a nice chunk of change. After downloading the app, you would use your computer and phone as you would normally, too. You'll also be entered into sweepstakes with the winners making up to $1,000, all for signing up and sharing your internet usage.
Get Paid to Watch Ads (But You Won't Get Rich)
There are so many ways to make extra money from a side hustle, and you can use that money in an exorbitant amount of ways.
Want to take it and go out for a night? You can!
Save up for a larger purchase? Why not do that?
Need to put some more money into bills? Well, that's boring, but it might be necessary.
There's no telling what things you can use this extra change on for a bit of your time throughout the day.
Watching advertisements for money will not make you rich. What it will do, however, is give you something to do while you are going through your daily. It'll make money if you put it to use in the right ways, and no matter what apps you mainly use, you'll earn cash from it.
Every day, an app will come out with new videos and options in both its advertising categories as well as bonus categories like movie trailers, keeping your possible earnings always higher than it was the previous day.
Take advantage of these quick money-making opportunities because you'll thank your past self when your wallet isn't so empty!
Tell us about your experiences with money-making apps like the ones listed above!
Samantha Hawrylack is a personal finance expert and full-time entrepreneur with a passion for writing and SEO. She holds a Bachelor's in Finance and Master's in Business Administration and previously worked for Vanguard, where she held Series 7 and 63 licenses. Her work has been featured in publications like Grow, MSN, CNBC, Ladders, Rocket Mortgage, Quicken Loans, Clever Girl Finance, Credit Donkey, Crediful, Investing Answers, Well Kept Wallet, AllCards, Mama and Money, and Concreit, among others. She writes in personal finance, real estate, credit, entrepreneurship, credit card, student loan, mortgage, personal loan, insurance, debt management, business, productivity, and career niches.