Historically, it's been a struggle for people under 18 to get a job. Most positions either require experience, a license, a degree, or some other qualification that's difficult for teenagers to acquire. Due to the strains, a lot of teens either work part-time jobs they're unhappy with or they don't work at all.
Having to rely on your parents or having a terrible part-time job is a drag and limits your freedom. Fortunately, we live in the era of the internet. It's no longer impossible for you to make money as a teen. In fact, you have more options than teens in the past have ever had.
Before you jump into the world of online money-making, there are some tips you should be aware of. You can't go in blind and expect to find success. So buckle in and prepare yourself before you go out seeking a job online. Without further ado, let's get started.
Get Started Finding Online Jobs
First things first, do you have a computer? This is usually a prerequisite when looking for ways to make money online.
Do you have reliable internet access, whether in your home, in a library, or in another public place? If you answered yes to both questions, you are ready to get started. The beauty of online jobs is that you can do it from anywhere as long as you have WiFi.
Now, do you have your own email account? You'll need to create an individual email if you want to sign up for most of the opportunities listed below. You can go through Gmail, Yahoo, or Outlook. You don't need to give your parents the password, but let them know that you're creating an account.
Your parents, legal guardians, or a trusted adult must know what you're doing when it comes to online work. While you want to become a little more independent, you should still keep them in the loop with what you're doing. After all, if something happens, they'll most likely know how to help. You'll benefit from their previous work experience, plus have support in case of scams or harassment.
The benefits of seeking online work as a teen don't stop at the income received. You'll also be gaining great experience that you can later use to pursue better, higher-paying jobs. Read on about money making solutions and ways you can use these online side gigs to enhance your resumes.
Sign Up For PayPal
The next step to obtaining an online gig is signing up for PayPal. This is another reason you should let a trusted adult know since PayPal requires users to be 18 or older to forgo parental approval. You must also be 18 years old to open a checking account without a co-signer. Before that, an adult must be registered with the bank as well.
Age restrictions aside, a PayPal and checking account will be crucial for you to start your online work. If you don't have either of these, most places will not be able to pay you.
Word of advice, never give your checking account information online. If you happen to have a credit card (these cards have age and income restrictions), use that for online financial interactions. The credit account is harder for hackers to take control of, and if they do, they don't have any real money that you've earned.
With PayPal, you can easily receive money and transfer it to your bank account. Getting paid via paypal is a painless way to collect your extra cash.
PayPal Fees
Though PayPal is a service that gives teens financial freedom, it's still a business. You need to read the terms & agreement section carefully. PayPal charges fees depending on how fast you want to transfer your money and how much you move at once. The fees are usually affordable, but it's essential to keep track of where your money is going.
Research Your Options
The options for online work are varied, and all offer unique benefits and schedules. Because of the variety, finding the right fit will be up to you. You'll have to do some research to determine which job suits you. Before you figure out how to start to make money online, you need to do your homework. There are so many different ways to earn money from home via pay surveys, by selling things, starting a blog, and so many other various side hustles.
Look on job board sites like LinkedIn, GlassDoor, and Indeed to find online work. The age limit for these sites is 16, and all you need to start is an email and password. On these pages, employers will post jobs for a plethora of fields. You can choose online-only filters and go from there.
Though most job board sites vet who can post work, you should still double-check on your own. Look up the employer on google to see if they have a website or social media. Research the company and ask yourself if you really want to work there. Don't apply to every web-based job just because it's listed. Pick something that aligns with your future plans, or at least something that you can stand doing for a while.
The Most Reliable Online Jobs for Teens
The choices you have for online work seem endless, don't they? Even doing extensive research seems to only scratch the surface of opportunity. The unique part of the internet is that anything is possible, anyone can become their own boss (no matter how old they are). What is the best way to get started, and how will you know when it's the right fit?
Well, that's what the second half of this article is for. A list of options for you to look into will take a bit of the load off your shoulders. Of course, this list is not extensive, nor does it mean you shouldn't research the companies on your own. Hopefully, after reading, you'll feel ready to step into your power and seize the online job that works for you.
Think of this list as a diving board. It helps you get into the water, but you still have to be able to swim. You'll get some ideas from reading the next sections, but that won't be enough to score the job. You'll also need to research the company, craft a resume, and apply.
1. Online Surveys
The most popular way for teens to earn income online is through taking internet surveys. Most of these sites have a minimum age requirement of thirteen to make a profile and earn money. The most convenient part is that you can complete the work wherever you are, from a phone, computer, or tablet.
Most sites will have you take anywhere from one to three surveys a week. Survey Junkie and Swagbucks are two survey site options that allow you to earn points and gift cards that can be decent money.
Never tried taking surveys for money before? Give them a try – it's free to sign up and start earning today.
Most companies require that you complete a profile before sending you questionnaires. They'll ask you to share your shopping interests, habits, and other hobbies to match you with the right companies. Some of these companies offer survey panels, some of those are not legit – so do your research. The two we've recommended above are real and do pay you, so fear not.
5.0

Free app that pays you in cash and gift cards for shopping online, watching videos, taking surveys, searching the web & playing games online.

Pros:

Variety of rewards options
In-store & On-line cash back rewards
Very easy to use website & mobile app

Cons:

Some offers require a lot of effort to earn rewards
Some tasks don't offer many points

Sign Up

5.0

Free to sign up. Get paid for taking online surveys!

Payouts available via PayPal or e-Giftcards.

Sign Up
2. Reward Sites
These are like survey websites but with additional features. Reward sites allow you to not only fill out questionnaires but also watch video ads, redeem offers, and search the web. Among online jobs for teens, being part of a reward site gives you a ton of options.
Most of these sites use a point system based on your participation. The more you participate, the more points you earn. Once you have enough, you can redeem them for PayPal cash, merchandise, and Amazon gift codes.
3. Selling Crafts Online
Are you into creating arts and crafts? If you answered yes, or even if you aren't sure, you could sell your work on Etsy. If you're under eighteen, you'll need parental consent to start an account. Your parent(s) will also be in charge of managing the shop.
Whether you paint portraits or make dream catchers, there's a niche for you on Etsy. You could even sell vintage clothing or antique furniture on the site. The possibilities of selling are endless, and the transaction and listing fees are minimal.
You can also use Amazon FBA if you are selling bulk crafts or vintage items. Through Amazon, the shipping is free.
4. Music Reviews
If you're a music junkie, this section is for you. Because of the accessibility of the internet, more artists are publishing new songs. Even though the web lets more musicians put out work for the public, a lot of new and astounding music gets ignored. Due to the massive audience on the internet, it's tricky for artists to be heard.
That's where you come in. If you join a music review site, not only do you get to hear new music before it's released, you also get to help small musicians thrive. All you need to do is sign up for the website, list your musical preferences, and start reviewing.
5. YouTuber
Of course, this wouldn't be an online job list without YouTube. YouTube started as a way for people to share videos of their cats, and it has exploded into a legitimate alternative to Cable Television. If you're a teen who loves making videos and has a plethora of ideas for content, YouTube is a creative outlet that can make you money.
If you are serious about starting a channel, you'll need equipment. Starting costs for becoming a Youtuber can range from a couple hundred to a thousand dollars, depending on the camera and editing tools you buy. You make money through ad revenue. The more people watching, the more money you make.
6. Watching Sponsored Ads
Sometimes you can get paid just for surfing the web. If you have specific browser extensions on Google Chrome, you can watch ads while you surf on google. Each ad earns you a few cents or more depending on how long they are.
These apps require you to be at least 13 years old to sign up and make money. This is a super easy way for those 13 and older to find unique teens work from home jobs.
Unlike other online jobs for teens, the browser extensions will automatically cash out to your PayPal account, whether you have fifty cents or five dollars. Watching ads may not be your biggest and brightest of business ideas but it's easy to do.
Free $5 Sign Up Bonus
Inbox Dollars
5.0
Get rewarded for watching movies, taking surveys, playing games, reading emails & get cash back for shopping online. They even have coupon cash rewards!
Pros:
Earn money, not points
Surveys pay well
Legitimate company that pays on time
Sign Up
7. Pet Sitting
In olden times, pet sitting used to happen between next-door neighbors and relatives only. If you were lucky, your parents had work friends that needed a pet sitter. And even then, the work was less than consistent. You'd maybe get a job every couple of months if that.
Thankfully, we live in the age of the internet, and pet sitting is the easiest it's ever been. Rover is the most popular site for animal sitting. You have to be at least 18 years old to sign up, so this option is for older teens. In some cases, you can create an Instagram or Facebook profile before you're 18 and get clients that way too.
Get Paid To Play With Pets!
Rover Pet SITTER
4.5
Gain access to the nation's largest network of pet parents. Explore one of these 6 great ways to earn including dog walking, pet boarding, doggy day care, house sitting, drop-in visits, and pet grooming services.
Pros:
You Set Your Rates
24/7 Support
Sign Up
8. Service Websites
Websites like Fiverr give you the freedom to choose what you want to do. You can post any specialties that you have, including writing, survey taking, and pet/babysitting. Because of this flexibility, the possibilities are endless. Plus, you aren't stuck doing something boring to make money.
With Fiverr, you can potentially turn the side hustle into a full-time job, though you should be careful. School and studying should be the top priority. Only accept the tasks that you feel comfortable doing.
9. Copywriting
Freelance writing is a very common gig for individuals looking for ways to make some extra money. In a nutshell, copywriting is sales-based written work. You don't have to follow MLA or Chicago format, and you don't usually need academic sources. All you need to do is write following the instructions you're given.
Copywriting works one of two ways. First, you work for an SEO company that will give you assignments daily or weekly. Second, you craft a website and portfolio to find clients independently. An SEO company won't have an age limit, but you will most likely need to provide them with your PayPal (otherwise, they won't be able to pay you).
With copywriting, you will usually be writing articles, website content, and blog posts for third-parties. Those businesses will use your written work as advertisements for their services or products. Like becoming a YouTuber or using Fiverr, copywriting has the potential to become a full-time job.
Other freelance writer gigs can include anything from having to write articles, doing virtual assistant tasks, writing translation, doing customer service tasks, graphic design or editing content.
How to Spot Work From Home Scams
The internet is a massive place where anyone can create, share, and work together. Because of the immensity of the web, there are a lot of scammers looking to take advantage of you. Unfortunately, there are multiple ways that people scam via the internet.
First and most obviously, online jobs can be scams. If the position doesn't have specific duties, the pay is unnaturally high, or you can't find any information about the company, it's most likely a scam. You can also be scammed during parts of the job acquisition process.
Only respond to official emails or phone calls. Be careful with the information you give out. Some background checks will require first and last names, but they should not need your social security number. Having an adult look for jobs with you will help you avoid scammers. A second pair of eyes, usually with more experience, makes the online work search easier.
Prepare for Upfront Costs
Online work is unique in that you'll have to provide your own equipment. In some cases, having a computer and WiFi is enough. With a couple of the options listed below, you'll be set as long as you have a laptop/desktop and internet access. For others, you will need specific equipment. Online call centers, for example, require you have a headset of your own.
Another way to spot a scam is if the internet-based job requires you to pay them directly before you start. A scammer could also require you to pay for work training. Legit companies don't usually charge for training. If additional equipment costs are part of the deal, most legitimate companies will pay for the tools you need.
The upfront costs shouldn't be too taxing, depending on the position that you are applying for. Plan to spend, at most, $50 on supplies. When looking for an online gig, be prepared to purchase the equipment, you need to work online.
Your goal here should be to start earning extra money from home quickly. Learning how to start an online business should not cost you a fortune. You can earn good money and make an honest online income without breaking any laws. Most of the methods described in this article do not require you to spend money in order to start making money in your spare time.
Stack as Many Jobs as Possible
If you've read through this article, you're already a step ahead of other teens. You'd be surprised at how many young adults don't take advantage of the opportunities for making money online.
To fully benefit from online jobs for teens, take as many cash-making chances as possible. Do what works best for your schedule. Make YouTube videos, take paid surveys online, and tutor on the side, for example.
Making the most of your time while you're young is essential. While your parents are paying the house bills, your clothing, and other expenses, you can focus on earning money to become independent sooner. If you follow the FIRE plan, you can take the burden off your parent's shoulders sooner rather than later.
Check Out Third-Party Resources
Maybe you're still feeling overwhelmed by the options on this list? Among online jobs for teens, there is no right answer. What works for you might not work for someone else. Test some of the money-making methods and see what makes sense to you.
You can always seek advice from bloggers and YouTubers who have tried some of the gigs that you're curious about. We have written about plenty of other topics about how to make money, so be sure to check those articles out.
Need to learn more about how to save money and invest it wisely? Check out our FIRE Guide for 12 free chapters that will expand your financial knowledge.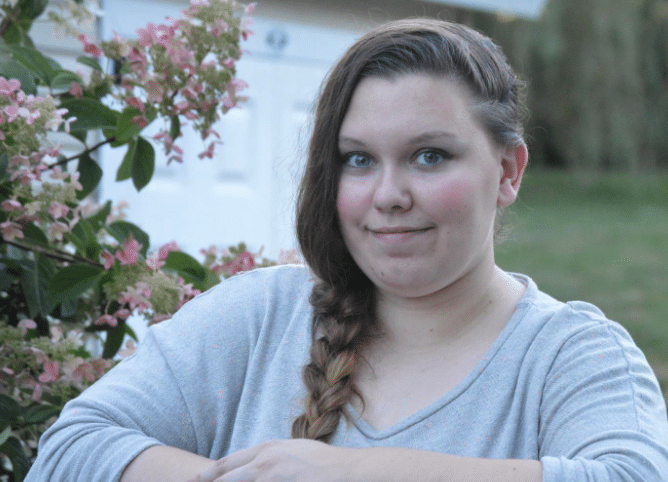 Samantha Hawrylack is a personal finance expert and full-time entrepreneur with a passion for writing and SEO. She holds a Bachelor's in Finance and Master's in Business Administration and previously worked for Vanguard, where she held Series 7 and 63 licenses. Her work has been featured in publications like Grow, MSN, CNBC, Ladders, Rocket Mortgage, Quicken Loans, Clever Girl Finance, Credit Donkey, Crediful, Investing Answers, Well Kept Wallet, AllCards, Mama and Money, and Concreit, among others. She writes in personal finance, real estate, credit, entrepreneurship, credit card, student loan, mortgage, personal loan, insurance, debt management, business, productivity, and career niches.