If you have a low credit score, errors, and unfair information on your credit report, you need one of the best credit repair companies available today.
Credit repair is a legit service that helps improve your score and ensures that your credit history fairly reflects your financial life. However, choosing the best credit repair service can seem almost as daunting as doing it yourself. With so many credit repair services to choose from, it can be difficult to tell legitimate credit repair companies from credit repair scams.
It is also important to note the difference between websites and apps that provide free credit reports and credit information, like Credit Karma, and those that actually work to repair negative credit information. Even among reputable credit repair companies how can you tell which ones are the most effective?
Overall Best Credit Repair Company
Our #1 Pick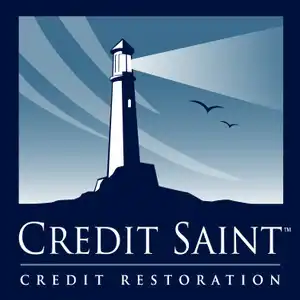 Credit Saint has the best reviews out of the overall best credit repair companies today. Credit Saint cares about more than your unfair or wrong credit data – they help clients improve their credit score moving forward too.
Here's what we love the most:
The 90-day money-back guarantee
The personalized service offered to each client
The education and actionable steps provided
The large selection of accounts they'll dispute
Customers agree too. Many credit repair service companies have fair or mediocre reviews, but Credit Saint blows them all out of the water and an A+ Better Business Bureau rating. Clients love the time representatives take even on the first phone call helping them understand their situation and of course, how well they help them improve their credit.
The 11 Best Credit Repair Companies
1. Credit Saint
Our #1 Pick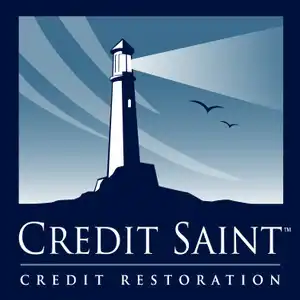 Credit Saint continually ranks as one of the top credit repair companies available today and for good reason. In business for the last 15 years, Credit Saint does more than repair your credit. They work with you to create good credit habits moving forward so that you don't need credit repair in the future.
Pricing
Credit Saint offers three credit repair packages:
Credit Polish – $99 First Work Fee and $79.99 a month
Credit Remodel – $99 First Work Fee and $99.99 a month
Clean Slate – $195 First Work Fee and $119.99 a month
Choose the package according to the number of disputes (Clean Slate offers unlimited disputes and Credit Polish offers up to 5 disputes) and whether you need to dispute a bankruptcy, judgment, or repossession, as only the Clean Slate program offers it.
Features
Team of specialists – Each consumer is assigned a team of specialists who work with you to repair your credit, answer your questions, and get you on track in other areas of your financial life. If you put their suggestions to work, you could greatly improve your credit score and financial life.
90-day money back guarantee – All clients get a 90-day money-back guarantee. If you aren't satisfied with the results or the work provided, you can ask for a refund.
24/7 online access – You get access to your account in real-time so you always know what's going on without talking to anyone. You can check your account any time of day or night.
Disputes a large number of accounts – Credit Saint disputes almost any type of issue, including collections, charge-offs, judgments, repossessions, and bankruptcies (with the Clean Slate package)
If you're willing to put the work in and follow Credit Saint's suggestions, they offer a reputable way to bounce back from a downward spiral. Just like it took time to damage your credit score, it takes time to bounce back, but with Credit Saint's help, it's possible.
Credit Saint offers superior customer service, has an 'A' rating with the Better Business Bureau, and proven results from the thousands of clients they've helped already. It's easy to see why Credit Saint is one of the best credit repair companies available today.
2. Sky Blue
Sky Blue offers a simple and legit credit restoration service helping consumers like you turn your credit problems around. Sky Blue credit repair services focuses on customer service, making the unpleasant task of fixing your bad credit a breeze with their user-friendly services.
Pricing
Sky Blue offers one package, making it easy to choose the right option. Sky Blue's credit repair services are just $79 a month with no charge for the first 6 days.
Features
90-day money-back guarantee – If you are unhappy with your service within the first 90 days, just ask Sky Blue for a refund, and they'll fully refund your money. This is valid from the start of the membership until the 90th day.
Help choosing items to dispute – Sky Blue professionals help you choose the questionable items to dispute. Many credit repair agencies leave that business to you, but Sky Blue with its expertise, helps you choose the areas they know you will win.
Max 15 disputes per cycle – Sky Blue disputes 5 items per bureau on a 35-day cycle, for a total of 15 disputes. They use a customized dispute process for fast and successful dispute solutions.
Score assistance – Sky Blue recognizes that it takes more than disputing items to raise your credit score. They work with you to maximize your credit score in other areas too.
Credit rebuilding assistance – Sky Blue helps you learn how to rebuild your credit by guiding you to the right credit cards and then teaching you how to maximize the balances for the best results on your credit score.
Sky Blue offers legit credit repair without confusing packages or large decisions. They make it easy by offering credit repair and the simple services that should accompany it without the need to upgrade or pay for premium services.
Most people are able to resolve their issues within 30 to 60 days of signing up with Sky Blue, making it easy to use their 90-day money-back guarantee if you're unhappy with the services, although it's easy to see why most people love it especially with their low prices.
3. Lexington Law
If the best credit repair company to you is one staffed by lawyers, look no further than Lexington Law for help fixing your credit. The team of lawyers helps consumers dispute unfair or incorrect information on their credit report and to date have removed 7.5 million negative items from credit reports.
Pricing
Like Credit Saint, Lexington Law has three programs to choose from:
Concord Standard $89.95/month
Concord Premium $109.95/month
PremierPlus $129.95/month
All programs have a $6.99 set-up fee.
If you're looking just for credit disputes, the standard package is enough. If you want any other support including credit monitoring, identity protection, or other credit services, you may want to look into their larger packages.
Features
Credit report analysis – Lexington Law specialists pull your credit and go over the history with you to come up with the best plan for removing negative items.
Dispute escalating – In addition to standard credit disputes, Lexington Law specialists will escalate any issue that needs further review by sending additional correspondence.
Online portal and mobile app – You get 24/7 access to your information, progress on your credit disputes, and access to credit counseling service.
Access to free credit dispute letters – Lexington Law is transparent and honest about their offerings. They know credit repair isn't right for everyone and that some people can do it on their own and Lexington Law even offers access to their credit dispute letters free of charge.
Lexington Law is one of the most legitimate credit repair companies available today, consider they're staffed by lawyers. You'll get the advice you need to fix your credit, help to dispute unfair information on your credit file, and the assistance to move forward if you choose one of their higher packages.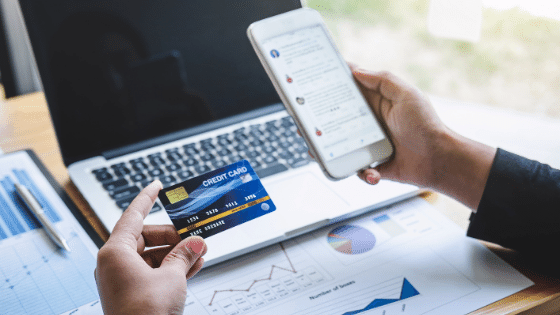 4. CreditRepair.com
Get A Free Evaluation
CreditRepair.com has been in the business for more than 20 years, helping consumers dispute negative credit items successfully. This no-frills company gets right down to the point – disputing your credit to help you get a fresh start.
Pricing
CreditRepair.com has three plans. They require you to call to get exact pricing, but their plans average around $100 a month depending on which service you choose – Basic, Moderate, or Aggressive.
Features
Free credit report consultation – CreditRepair.com will check your credit report for negative items for free and help you decide which plan is right for you.
Help with other than disputes – While CreditRepair.com's main service is credit disputes, they put a lot of effort into helping you figure out how to have better credit habits moving forward.
Educational resources – CreditRepair.com provides ample educational resources to help you determine how to achieve financial freedom and responsibility.
Monitor your credit – CreditRepair.com continues to monitor your credit to spot other issues or potential fixes they could help you achieve.
CreditRepair.com is one of the largest credit repair companies in the United States. If you're looking for a straightforward company and don't mind talking to a professional on the phone about your credit history, they could be a good option for you.
5. The Credit People
The Credit People claim they help consumers with poor credit raise their credit score from 53 to 187 points, which can make a tremendous difference in your financial life. The Credit People have been in business for the last 15 years and has helped millions of people improve their credit.
Pricing
The Credit People offers two pricing options:
Monthly Membership – Start for $19 and pay $79 a month (pay as you go)
Flat Rate Membership – Buy six months of service for $419
Features
Around-the-clock access – You get 24/7 access to your account so you're updated in real-time when something on your account changes.
Fast service – A professional calls you the very next day after you sign up to review your credit and start the process.
Customer service – You have access to live phone, email, or chat customer service whenever you need it.
Satisfaction guarantee – The Credit People promises your satisfaction or your money back.
The Credit People is one of the best credit repair companies because they are so straightforward. Choose monthly service (pay as you go) or a flat rate pricing, depending on the complexity of your credit and let the Credit People do the rest!
Related Article: How to Repair Bad Credit
6. Pyramid
If you want to go deep into what's causing your credit score issues, you want Pyramid Credit Repair on your side. The experts have 10+ years of experience repairing credit, and they won't waste your time. They'll conduct an initial consultation to make sure they can help you before wasting your time and money.
Pricing
Pyramid offers two plans – the Singles and Couples plan.
Singles Plan – $99/month
Couples Plan – $198/month
Features
Free personalized assessment – Receive a free credit consultation and review your situation with a professional to see if Pyramid is a good solution before moving forward.
Customized plans – No two people have the same credit repair plan. Pyramid creates a plan tailored to your needs.
Assigned credit repair specialist – You get a dedicated credit repair specialist to help you from start to finish. This way you don't risk getting different answers from different people.
Unlimited disputes – Pyramid specialists dispute as many debts as necessary; there is no limit.
Pyramid is a large credit repair firm that can handle even the toughest disputes. They don't keep you on the plan indefinitely – they help you get through the process as quickly as possible so you can move on with your life.
7. CreditFirm.net
Credit Firm is one of the oldest credit repair companies in existence today. The experts at Credit Firm knows what it takes to improve your credit score, and that is their main focus. Their consultation and credit repair review includes the assistance of a licensed attorney who specializes in credit repair.
Pricing
Credit Firm charges $49.99 a month and is on a pay-as-you go system. You may cancel at any time.
Features
Credit Firm specialists set you up on a free Credit Repair Action Plan based on your goals, needs, and current situation. This helps you understand how they can help you and what outcome you may achieve.
Credit Firm offers an unlimited number of disputes per month. They don't limit you to a specific number, stringing you along for longer than necessary.
Credit Firm focuses on items other than collections, late payments, and judgments. They also check excessive inquiries and personal info variances. They also offer an unlimited number of goodwill challenges to get creditors to delete the information in exchange for your payment.
Credit Firm will escalate any challenge they feel is being unfairly treated until they get the response they think is warranted.
Credit Firm has 15 years of experience and brings an even more professional level to the playing field by using attorneys to review and negotiate your credit disputes. With the pay-as-you-go pricing and affordable prices, it's a company to consider when you need good credit repair services.
8. The Credit Pros
The Credit Pros is a top-rated credit repair agency. They rely on technology rather than 'people' so if you believe in AI-driven software, you'll love what they offer. Despite being mostly 'technical' The Credit Pros handle the same issues any different credit repair company handles.
Pricing
The Credit Pros has 4 packages to choose from:
CreditSentry Monitoring – $19/month + $19 upfront
Money Management – $69/month + $119 upfront
Prosperity Package – $119/month + $119 upfront
Success Package – $149/month + $149 upfront
Choose the package based on your needs outside of credit disputes, including credit monitoring, help improving your credit score moving forward, and understand your credit score better.
Features
Everyone gets a free consultation to see how The Credit Pros can help them.
You get 24/7 access to your account so you can see in real-time what's happening
The Credit Pros manages debt validation letters, cease and desist letters, and goodwill letters.
The Credit Pros offers practical and actionable advice to help you improve your credit moving forward.
The Credit Pros take the credit repair process a step further. Using the benefits of AI, users are in for a real treat when trying to improve their credit. They are more than a credit repair company, they help you improve all aspects of your credit, not just remove/repair the negative items.
9. Pinnacle Credit Repair Management
Pinnacle Credit specialists partner with you to dispute negative credit items and boost your credit score. Not only do they repair your credit, but they also educate you through a variety of methods to teach you how to handle your credit, increasing your chances of approval for future financing.
Pricing
Standard – $99/month + $199 First Work fee
Fast Track Program – $1,500 – $2,500 total
The Standard program is a month-to-month subscription service and the Fast Track Program is a faster way to repair your credit (results within 15 days) and uses AI rather than human specialists.
Features
Access to top quality credit repair services that remove, delete, or negotiate negative items on your credit report.
Access to a credit coach who will answer your questions and guide you to promote a better credit score and history.
Access to free credit education to help you further improve your credit score and financial stability.
Help getting approved for future credit with higher credit limits.
Pinnacle Credit Repair is a holistic credit repair company that offers a little bit of everything from disputing your negative credit information to helping you improve your credit in other ways to increase your chances of future approvals.
10. Ovation Credit Services
Ovation Credit Services is a subsidiary of LendingTree. They are a one-stop shop for all things credit from credit disputes/repair to credit monitoring and improving your credit score. All clients work one-on-one with a specialist to clear up their credit and figure out the best way to move forward.
Pricing
Essentials – $79/month + $89 First Work Fee
Essentials Plus – $109/month + $89 First Work Fee
The Essentials Plus plan includes a few more 'bonuses' including goodwill deletion letters and letters for future lenders regarding your past credit history.
Features
Straightforward pricing and packages that make it easy to choose. If you just want credit repair, the Essentials package is enough. If you want to take your credit repair to the next level, the Essentials Plus package helps you in all areas of your credit life.
Ovation credit repair has an electronic credit disputing system that helps move the process along faster, ensuring you get the answers you need quickly.
24/7 access to your personal Case Management website, so you know what's going on at all times.
Ovation has personalized dispute options so you aren't sending a pre-written dispute letter that everyone sends. The letters are tailored to your specific needs.
Ovation operates on a month-to-month system, allowing you to cancel at any time and has an 'A' rating with the Better Business Bureau. With its speedy services and one-on-one consultation services, it's easy to see why people choose Ovation. If you're in a hurry, Ovation Credit also offers a same-day service option which is impressive because most credit repair companies need at least two days to get your case up and running.
Related Article: Living Stingy: Should You Consider It?
11. AMB Credit Consultants
AMB Credit Consultants is more than a credit repair company – they help you make good credit decisions moving forward to continually increase your credit score. AMB consultants are dedicated to helping their clients create long-lasting results.
Pricing
AMB Credit Consultants has two packages – an individual and couples package:
Individual – $99/month + $149 one-time fee
Couples – $198/month + $198 one-time fee
Keep in mind, AMB requires you to commit for a specific time period, usually between 6 – 9 months. You must also sign up for credit monitoring which costs another $29/month.
Features
Your credit consultant will work with you one-on-one to determine the best course of action to improve your credit score and dispute negative items.
AMB specialists provide a thorough audit of your credit report. They use their trained eyes to find issues with your credit report that they can dispute that you may have missed.
AMB will provide you with the necessary resources to make the changes they suggest after they audit your credit report and throughout your time with them.
AMB is a great option if both you and your spouse need credit help as you can get the same advice and align the practices to create a united front.
AMB is new to the credit repair game, but they have proven to provide extensive services that have helped hundreds of clients improve their credit scores.
Considerations to Make Before Hiring a Credit Repair Company
Before hiring a credit repair company, know the right questions to ask and features to find. Not all credit repair companies are 'legit,' so use these tips to help avoid a scam.
Reputation
Know a company's reputation. How many people have they helped? What do others say about them? What are their rankings with the regulatory agencies including the Better Business Bureau?
Speed
Notice how long they say the 'average client' uses their services. It shouldn't be more than a few months. If they talk you into signing up for 6 months or longer, chances are they aren't reputable and can't deliver what they promised.
Accreditation
Look for companies registered and licensed with the proper authorities in your state. Also ensure that they comply with the Credit Repair Organizations Act, which prohibits credit repair companies from charging a fee before they do any work on your credit.
Customer Support
Dealing with credit repair is scary. Look for a company that offers the type of customer support you need whether online chat, phone support, or email. If you want something more than credit repair, look at what they offer too. Some companies provide ways to improve your credit and others don't.
Pricing
Look for transparent pricing, not necessarily the lowest pricing. You may get what you pay for, so understand what's included in each company's cost. Try to compare 'apples to apples' if you can, otherwise understand what you get for each price range and for how long.
Alternatives to Credit Repair Companies
If credit repair doesn't work for you or you'd rather it was a last resort, consider one of the following alternatives.
Try Experian Boost
Credit repair may or may not boost your credit score, but Experian Boost may help. First, it's FREE. Experian Boost reports your 'other' payments to the credit reporting agencies to help boost your credit score (usually around 13 points). They report utility bills, phone bills, cable, and Netflix bills for now.
Credit Repair Software
If you're a 'DIY' person, credit software may save you money, but cost you more time. Like the best credit repair services, credit repair software helps you dispute negative credit items and have the negative items removed. The difference is you do it – they just provide you with the education and possibly templates to do it.
Dispute Inaccurate Information
If your credit report has only a couple pieces of inaccurate information, dispute it yourself. By inaccurate, we mean an account that's not yours or a balance that's completely wrong. Anything you have irrefutable evidence for you can do yourself. Just make sure you send the dispute via certified mail with return receipt requested.
Expand Current Credit Card Limit
Your credit utilization rate makes up a large portion of your credit score (30%). If you can lower it, your credit score will increase. The easiest way to lower it is paying your debt off, but if you can't afford that, consider asking for a credit limit increase for the same result.
Start Using Credit Responsibly
There's no time like the present to use good credit habits. If you use one of the best credit repair companies above, you'll likely get advice on ways to improve your credit moving forward. Use their advice. If you do it yourself, make your payments on time, keep your credit limit low (below 30%), and don't apply for new credit unless you absolutely need it.
Partner With a Tradeline Company
It sounds strange, but you can purchase someone's good credit. Tradeline companies match people with 'good credit' with consumers with 'not so good credit'. When you buy a tradeline, you buy the right to be an authorized user on someone's account for a specified period (usually a few months). You benefit from the cardholder's good credit, which may help increase your credit score.
You May Also Like: Frugal Living: Simple Ways to Help You Live Intentionally
Best Credit Repair Services FAQ
What Is Credit Repair?
Credit repair is the practice of disputing negative items on your credit report. You challenge the three major credit bureaus on the legitimacy and fairness of the information. You can hire one of the best credit repair companies to do it for you or do it yourself.
There's no guarantee that credit repair will increase your credit score, but it may clean up your credit history and show you how to improve your credit profile.
Is Credit Repair Legit?
Many companies provide legit credit repair, but not all. Make sure you do your research and work only with reputable companies with a proven track record to avoid scams.
Does Credit Repair Really Work?
Credit repair works when you do it right. It can't eliminate legitimate negative credit information, but it can dispute unfair or incorrect information, which is what credit repair companies do. Many people have information they can dispute on their credit report and don't' realize it until they work with a professional.
How Do Credit Repair Companies Work?
Credit repair companies are credit professionals who know how to legitimately remove negative and unfair items from your credit report.
You sign up for their 'subscription' and as long as you pay the monthly fee, they go through your credit report line by line, disputing incorrect information. You get 24/7 access to your dashboard so you can see the progress at any point and you can cancel the subscription at any time (for most companies).
The credit repair company does the disputing for you (in most cases). Your job is to follow their instructions to improve your credit in other ways so when they're done, you have a well-rounded credit score.
What Can Credit Repair Companies Do?
Credit repair companies can communicate with the three credit bureaus on your behalf to dispute negative items. Legit credit repair companies know the laws and boundaries of what they can and cannot dispute.
Credit repair companies will help improve your credit score, remove negative items including collections, tax liens, charge-offs, and judgments. They can negotiate different scenarios and spot inaccurate information for you.
What Can Credit Repair Companies NOT Do?
Credit repair companies are bound by the laws and regulations. While they can dispute on your behalf, they can't charge you for things you could do yourself or charge a cancellation fee. Everything they do must be legal, and they must be truthful – not promising you things they legally cannot do.
How Much Does Credit Repair Cost?
Most of the best credit repair companies operate on a monthly subscription basis and charge between $80 – $100 a month. The cost varies by company, package, and services, though. You may find packages that cost much less or much more. Many credit repair companies charge an upfront work fee too, that ranges from a few dollars to a few hundred dollars.
Are Credit Repair Companies Worth the Cost?
If you don't want the headache, time constraints, and hassles of doing credit repair yourself, then yes it's worth it. Credit repair companies take the hard work off your hands and offer their professional insight to take it a step further than you'd probably be able to do yourself.
How Long Does It Take to Repair Credit?
How long it takes to repair credit depends on the depth of what you need fixed. If it's a few accounts, it may be done in a month or two. If it's more complicated, it may take 6 months. On average, credit repair companies take 3 months, but each situation differs. Ask any potential credit repair companies you are thinking about working with what they think after they evaluate your situation.
How to Avoid a Credit Repair Scam
Dealing with credit repair companies is scary. Our list of the best credit repair companies above are legit companies, but not every company is on the 'up and up.' If you choose a company not on this list watch out for:
No pricing or subscription information on the website
No contact information
Promises fast and unrealistic results
Less than optimal website security
Requires upfront payment (this is illegal)
No written contract
Our #1 Pick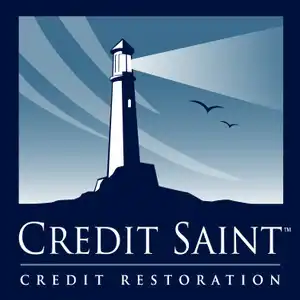 Legitimate Credit Repair Companies Help You Improve Your Credit Score
Using credit repair companies to help build your credit is a great option. When you find legitimate credit repair companies to help improve your credit score, you have a better chance of getting more loan approvals, better rates, and lower fees. Your credit score may also help you get a better job, get insurance, or even get a cellphone with no deposit.
Your credit score is important! If you don't know how to repair your credit score, enlist the help of a legitimate credit repair company to get your credit back on track today!
There are so many benefits to having a good credit score. What strategies are you using to raise your credit score? Let us know in the comments!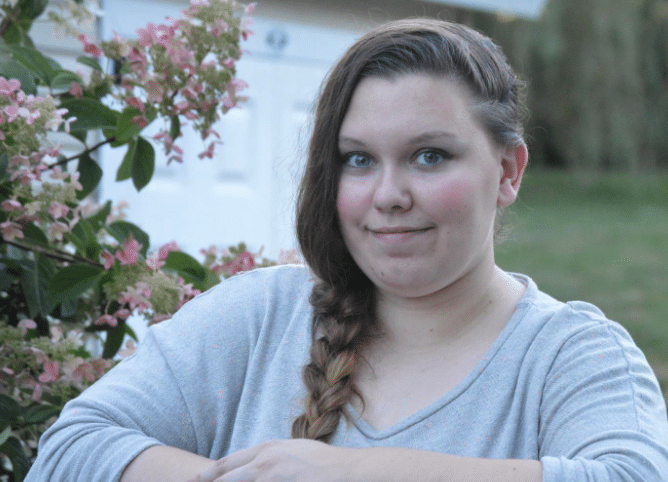 Samantha Hawrylack is a personal finance expert and full-time entrepreneur with a passion for writing and SEO. She holds a Bachelor's in Finance and Master's in Business Administration and previously worked for Vanguard, where she held Series 7 and 63 licenses. Her work has been featured in publications like Grow, MSN, CNBC, Ladders, Rocket Mortgage, Quicken Loans, Clever Girl Finance, Credit Donkey, Crediful, Investing Answers, Well Kept Wallet, AllCards, Mama and Money, and Concreit, among others. She writes in personal finance, real estate, credit, entrepreneurship, credit card, student loan, mortgage, personal loan, insurance, debt management, business, productivity, and career niches.