If your credit took a beating because of a few financial issues, you may find that you need help repairing your bad credit. Don't try to rebuild it alone when you could have the help of a company like Credit Saint.
The Credit Saint reviews give the company a good reputation, especially since they have a 90-day money back guarantee. This means if you're not happy with the Credit Saint credit restoration service, you can request your money back within 90 days.
Is it worth it and should you try it? Check out our review to learn more about Credit Saint's services and if they can help you with fixing your credit.
What is Credit Saint?
Our #1 Pick
Credit Saint
Their program confidently helps you repair your credit score in three easy steps. Get a free consultation before you sign up.
Get Started!
Credit Saint is one of the many credit repair companies promising to fix your credit and get you back on track. In business for more than 15 years, they have helped thousands of consumers struggling with their credit.
What sets Credit Saint apart from other credit repair companies is their dedication to educating consumers, not just fixing their credit. Normally when you contact a credit repair company, it's to get help disputing negative items on your credit report, in the hopes of having them removed. But once they fix your credit the rest is up to you.
If you don't know the next steps to take, you may end up right back where you left off – needing help with your credit again. Credit Saint takes it a step further, providing consumers with education as a part of their packages and it works as they routinely have an 'A' rating with the Better Business Bureau.
How Does Credit Saint Work?
Credit Saint does what any consumer has the right to do – dispute your negative credit to build credit back up. But they do it with a lot more experience and knowledge than you might since they do this daily.
The professionals at this credit repair company know what questionable credit items they can dispute and how to do it to get the credit reporting agencies to knock the negative items off your consumer credit report. They often have more success than consumers do because they know even the smallest details to look for that may get the information knocked off your credit file.
So how does it work? Here's how:
After signing up, Credit Saint assigns you a team of specialists. This is your go-to resource – the people you ask questions to and who will educate you about your credit, how to repair your credit, and what you can do moving forward.
Not long after you sign up, you'll have an appointment with a consultant who will check your credit profile with you. This is your chance to discuss any items you think aren't legit or fair and ask any questions about your credit.
Listen carefully during this portion of the process. Your consultant will not only look over your negative credit, but will also look at your positive credit and give advice. He/she will tell you the steps you can take for building credit while they work behind the scenes.
After your consultation, your specialists get to work on your account. They'll dispute the accounts you agreed they would work on. They communicate with each credit reporting agency and your creditors, mostly in writing.
Some of the letters they send will be prewritten letters they use for everyone, but if you have any special circumstances, they may have to create personalized letters for your situation.
How far they dig into your credit history and what accounts they dispute depends on the package you chose (more on this below).
Credit Saint works on a 45-day cycle, sending disputes once every 45 days. At the end of the cycle, they'll pull your credit reports again to see the results. If the desired changes occur, they stop efforts on that specific account. If it still exists, they keep going.
You can see the progress they make in real-time by logging into your online account and checking your dashboard. The private dashboard keeps you up to speed at all times and is a great way to maximize your privacy if you aren't comfortable talking to anyone about your negative credit.
How Much Does Credit Saint Cost?
In the Credit Saint customer reviews we came across, most people loved the fact that Credit Saint offers three different programs, each with different services. Their most popular program is the Clean Slate because of its vast offerings.
Our #1 Pick
Credit Saint
Their program confidently helps you repair your credit score in three easy steps. Get a free consultation before you sign up.
Get Started!
Clean Slate
Cost: $195 upfront and $119.99 a month
The Clean Slate package is best for consumers with severely damaged credit that need a lot of help getting things back on track.
This is Credit Saint's most aggressive credit repair package and helps you clean up your credit with:
Unlimited credit challenges with all three major credit bureaus per cycle
Unlimited interventions with each creditor you have a dispute with
A real-time score tracker and analysis
Cease and desist letters to your creditors
Experian credit monitoring
Inquiry targeting
Credit Remodel
Cost: $99 up front and $99.99 a month
This package is fairly aggressive and includes everything except higher-level disputes. It includes disputes for issues such as repossessions, bankruptcies, and judgments.
This is Credit Saint's aggressive credit repair package and includes the following:
Disputes up to 10 inaccurate credit lines per cycle with all three credit reporting companies
Interventions with the targeted creditors
Real-time credit scores and analysis
Experian credit monitoring
Inquiry targeting
Credit Polish
Cost: $99 up front and $79.99 a month
This is Credit Saint's least expensive credit repair package. This package doesn't include disputes for bankruptcies, judgments, or repossessions. It also doesn't include any type of elevated requests.
It includes:
Disputes up to 5 inaccurate credit lines per cycle with all three credit bureaus
Interventions with targeted creditors
Real time credit scores and analysis
Pros and Cons of Credit Saint
Like any credit repair company, there are pros and cons to using Credit Saint for your credit repair services.
Pros
Their website is very transparent. They don't hide pricing, what's included, or make you call to get more information and be subjected to hardcore sales tactics. You can find out everything you need to know just by looking at their website.
Credit Saint doesn't treat your case like every other case. They realize each case has its different issues and they create your dispute letters accordingly. While they may use preformed dispute letters for basic disputes, most disputes have tailored letters to the situation, which increases your chances of improving your credit.
You can get a free credit consultation. If you aren't sure if Credit Saint is right for you, complete the online request form for free credit counseling to find out. The representatives at Credit Saint are honest enough to tell you if their services aren't going to help you. This saves you money and them the hassle of not being able to help you.
Each program comes with a 90-day money-back guarantee. If you aren't unsatisfied at any point in the first 90 days, you can submit a claim and get a full refund. You will have to talk to a representative to cancel, but they stand behind their policy.
They offer three pricing tiers. This gives you the option to choose the program you need and not pay for services you don't need. Their pricing is competitive for the industry and the three tiers take it to the next level.
Cons
The setup fees are high. While the monthly fees are competitive and it's nice that they have different plans, the first set-up fees are among the highest in the industry.
Residents of South Carolina can't use the service. If you live in SC, you'll have to find another company to help you with credit repair services.
While you're working on your credit, don't forget to manage your money as well! Check out Personal Capital and get access to professional grade tools to better manage your financial life.
Credit Saint Reviews
All credit repair companies have good and bad reviews, but Credit Saint has good reviews from a majority of its customers. The negative comments made on the Better Business Bureau site all turned out to be unfounded.
True to its mission, Credit Saint responded to each negative comment, helping the reviewer understand why what happened took place and offered methods to rectify the situation.
Overall reviewers love the level of attention the representatives provide, the 90-day money back guarantee and the affordable programs they offer. Consumers like knowing that they aren't overpaying for services they don't need, after all the point of credit repair services is to get back on track financially.
However, there are some unhappy customers. Many say that Credit Saint wasn't able to do anything for them. Without knowing the circumstances of their situation, we don't know if their situation was one no one could handle or if they didn't get the level of service promised by Credit Saint.
How to Sign Up for Credit Saint
Our #1 Pick
Credit Saint
Their program confidently helps you repair your credit score in three easy steps. Get a free consultation before you sign up.
Get Started!
The Credit Saint sign up process is simple. You have two options:
Whether you sign up online or via phone, you'll wait for your free credit evaluation. A credit counselor will go over your circumstances and help you determine how they can help you and which package offers the best option given your circumstances.
Alternatives to Credit Saint
Credit Saint isn't the only credit repair service available – there are hundreds of options, but here are the most common alternatives consumers use.
Ovation Credit Services
One of the best credit repair companies that shows you how to fix your credit is Ovation Credit Services. Ovation Credit Services has an 'A+' rating with the Better Business Bureau and like Credit Saint, offers a free consultation before you sign up for the service
Ovation offers two packages ranging from $69 – $99 monthly payments with first set-up fees of $69 and $89 respectively. Ovation's lowest credit repair plan requires you to submit the disputes – they walk you through the process, but you do the legwork to see negative items removed. Ovation offers a variety of discounts, such as a senior discount and military discount and has a variety of 'add-ons' to enhance the service you receive.
Sky Blue Credit
Sky Blue is a credit repair agency. It doesn't have nearly as high of a rating as Credit Saint or Ovation, as they have a 'C-' rating with the Better Business Bureau. Sky Blue offers the familiar worry free 90-day money back guarantee, but they only have one package that's $79 a month.
Sky Blu representatives help you determine which accounts you should dispute, which is a nice service, but they only dispute a max of 15 items every 35 days. Like Credit Saint, they help you understand how to build your credit back up too.
The Credit People
The Credit People is another reputable credit counseling service that tries to help repair and improve your credit score.. The Credit People promise results in less than 60 days and 24/7 access online. The Credit People have a reputation of offering excellent customer service and they have a low first-time setup fee of $39.
The Credit People only offers one package and it is an $89 monthly fee. Their average customer uses the service for two months and has mediocre credit issues (nothing major). The Credit People have success with helping people get a good credit score that have basic credit issues, but not as much luck with major issues, like bankruptcies or judgments.
Credit Saint FAQ
Is Credit Saint a legal Credit Repair Service?
Credit Saint is a credit repair service that offers credit solutions, but they don't offer legal advice. While they can help you dispute credit tradelines that don't follow the Fair Credit Report Act, they can't take any other legal action besides disputing on your behalf.
How will Credit Saint improve my credit?
Credit Saint has no guarantees for improving your credit score, but they take the necessary steps to try to get you better credit by:
Consulting with you to see which information you need to dispute
Sending the dispute letters to the credit bureau(s) for you
Talking to your creditors on your behalf
Following up on the disputes
Teaching you how to improve your credit with other steps beside credit repair too
How long does Credit Saint take to repair my credit?
Credit Saint works on 45-day cycles. Most people see improvement during the first cycle, but have to continue on for a few cycles. This is especially true if you have a large number of accounts you need disputed.
Does Credit Saint have a money back guarantee?
Yes, Credit Saint gives all customers a 90-day money back guarantee. If you are unhappy at any point in the first three months, Credit Saint provides you with a full refund. This is one thing that most Credit Saint reviews raved about.
Our #1 Pick
Credit Saint
Their program confidently helps you repair your credit score in three easy steps. Get a free consultation before you sign up.
Get Started!
Is Credit Saint For You?
Repairing your own credit can be time consuming, frustrating, and oftentimes unsuccessful. Enlisting the help of a credit expert at Credit Saint may be just what you need to get your poor credit score up again.
Not only do they offer professional credit repair services, but Credit Saint also guides you to take steps to fix your credit that won't get disputed. If you do your homework and go through the credit repair process with Credit Saint, you have a good chance of increasing your low credit score once again.
Having a good credit score can open many doors for you. Since rebuilding credit is not easy, do yourself a favor and learn the top tips to raise your credit score. Check out Credit Saint for a credit evaluation today!
The credit repair services provided by Credit Saint hold our #1 recommendation. Get started today!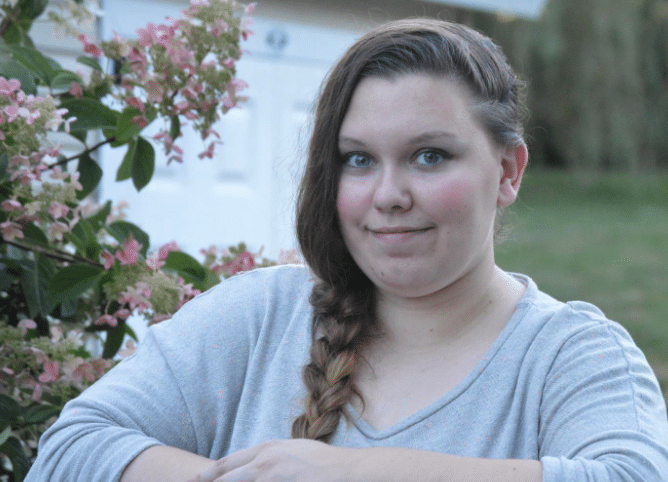 Samantha uses her BS in Finance and MBA to help others control their finances through budgeting, saving, investing, side hustles, and travel hacking. Due to following the FIRE Movement's principles, she was able to quit her high-stress job in the financial services industry in July 2019 to pursue her side hustles. She is now a full-time entrepreneur, freelancing coach, and blogger.