You may have heard that credit scoring is a mystery. You can't do anything to improve your score, so it's best not to worry about it. But this couldn't be further from the truth! Even if you have made mistakes in the past or have a low income, you can do many things to repair your credit and raise your score.
Fortunately, credit restoration is one of those methods – and fixing these mistakes can mean the difference between being able to buy a house or car, getting a loan, finding employment, or just living comfortably every day without fear of harming your credit more than necessary.
Continue reading this article to learn what credit restoration is, how it works, why it's necessary, and what the consequences of not taking steps to restore your credit could be. We'll also share with you ways to get a good credit score!
What Is Credit Restoration?
Credit restoration is a process for repairing a credit score after someone has made a mistake. For example, if your score was hurt by late payments or a foreclosure on your home, there are ways to fix those mistakes and restore your credit history. Credit restoration can be helpful for many different reasons-whether you need to buy a car or find a new job.
Does Credit Restoration Really Work?
Yes, credit restoration does work. Many bad things can happen that can harm your credit score. Recovering from them isn't easy, but it's worth the effort if you are trying to get a new car or house or even land a job. Restoring your scores takes time and patience, but it works.
Is Credit Restoration Legal?
Credit restoration is legal. A credit score reflects your trustworthiness as a borrower, and it's based on several factors, including historical information, the number of recent credit inquiries, and the length of your credit history.
If you've made mistakes that lowered your score, there are steps you can take to repair that damage. By changing your spending habits and reestablishing a positive payment history, you might be able to raise your score to where it was before the damage was done. Working to fix credit report issues using a third-party company is also legal.
Credit Restoration in 6 Simple Steps
1. Review Your Credit Reports for Errors or Inaccuracies.
This is crucial to the overall credit restoration process because it can help you show lenders that your score is improving when in reality, you may not be making any changes at all. The three main reporting agencies are Equifax, Experian, and TransUnion. They offer a free report every year if ordered directly from them.
You can also get a free credit report through Credit Sesame.
Free Credit Report
Credit Sesame
4.0
Get your free credit score, monitor your credit, get personalized tips for improving your score, and enjoy zero-fee digital banking with Credit Sesame.
Pros:
Free Subscription Tier
Debt Tracking and Analysis
Mobile App
Cons:
Free Tier is Limited
No Calculators or Simulators
No Debt Assistance or Recommendations
Get Started
2. Dispute Any Errors on Your Credit Report
Removing derogatory items from your credit report can help you reduce the negative marks on your credit report and raise your credit score. The more derogatory things that are removed, the more that it will improve your score. To effectively remove these items, you need to work with a company specializing in credit restoration or do it yourself.
Because of the Fair Credit Reporting Act of 1970, the accuracy of the information on your credit reports is protected by law, which protects consumers legally to correct any misinformation or misleading records on their report.
To remove items from your credit report yourself, you will need to send dispute letters with detailed information on the error to each agency.
Here is the information for the three major credit bureau agencies (Equifax, Experian, and TransUnion):
Equifax Information Services, LLC
P.O. Box 740256
Atlanta, GA 30374-0256
Experian
P.O. Box 4500
Allen, TX 75013
TransUnion Consumer Solutions
P.O. Box 2000
Chester, PA 19016
3. Get Current on Your Accounts
If you're behind on your payments, your score will only continue to tank. Work on getting current on all of your monthly bills and debt repayments. Then you won't have any additional items dragging your score down while you're working to improve things.
4. Increase Your Credit Limits
If you're in the high 500 to low 700 score range, you may be eligible to ask for an increased line of credit. This is a quick win for dropping your credit utilization as long as you're not continuing to pile on the debt.
If your score is in the 400s or lower, you likely won't be able to negotiate a credit line increase yet, but remember this step when you get there. It's a quick win that can sometimes boost your score by 50 points in just one simple phone call.
5. Start Paying Down High-Interest Accounts
Now that you've ironed out the kinks and tried for a quick win – it's time to start chipping away at your debt. You should start with the highest interest credit cards first. Paying off small debts early can save you a lot of money in interest fees and help your score more than anything else.
Do not neglect the importance of sticking to a monthly budget and creating (and adhering to) a spending plan that works for you and your family. Once you get spending under control, you can focus your additional income on your debt repayment plan. Without proper debt management, you'll continue to have negative accounts listed.
6. Continue on-Time Payments and Reducing Credit Utilization
Continue making your payments on time and keeping your credit utilization as low as possible. If you just got the high-interest accounts paid off, don't let them build up again to where they were previously. Keep an eye on those balances and keep paying them down each month until all of your debt is gone.
After following these guidelines for several months, you should start to see your score improve. Depending on how long it takes you to pay down the debt and get everything back in order, it may take anywhere from six months to a year or more. Don't give up hope, and stick to the plan!
False Claims From Credit Repair and Credit Restoration Companies
Lowering your interest rates on credit cards – It doesn't matter how much you pay. If you are only making the minimum payment, they will never lower your interest rate.
Charging large fees upfront before service begins – This could be a sign of a scam, so stay away! Reputable companies don't charge more than $150-200 up front.
Promising to erase all your credit history – The only ones who can do this are the three major reporting agencies that don't even offer it as a service!
What Are the Best Credit Restoration Companies?
Suppose you've got bad credit and are looking for a company to help handle your dispute letter process, deal with collection agencies, manage charge-offs, help you understand your credit information, and deal with inaccurate information. In that case, you want to go with a trusted company.
Some of these credit repair organizations offer credit counseling in addition to their credit restoration services. The top credit repair companies to work with are A+ rated by the Better Business Bureau.
Usually, you will get paired with a credit repair specialist to help develop a customized plan tailored to your needs. Each credit restoration company offers different packages; some even include identity theft protection.
Credit Saint
An excellent credit repair company that puts your best interests first.
Who is this for? Someone looking for excellent customer service who has some negative items they need help removing from their credit report.
Secure Your Financial Future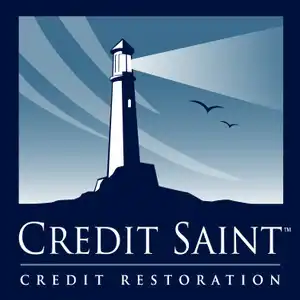 Credit Saint
5.0
Allow Credit Saints to work with all three credit bureaus to remove negative, inaccurate items from your credit history. When they are done, they will analyze and optimize your report to secure a bright financial future.
Pros:
90-Day Money Back Guarantee
A+ BBB Rating
Excellent Service With 24/7 Availability
Open 7-Days a Week
Same Team From Start to Finish
3 Monthly Subscription Packages
Cons:
Initial Work Fee
Monthly Subscriptions Fees
Not Available in 9 States - Georgia, Kansas, Louisiana, Ohio, Oregon, Minnesota, Mississippi, Missouri, and South Carolina
Get Started Today
Read Our Credit Saint Review
Lexington Law
Lexington Law offers a free credit consultation to everyone who signs up for more information about their services. Included in that you will get your free credit score, credit report summary and recommendations on how to improve your score.
#1 Rated Credit Repair App
Lexington Law
4.5
Get a free credit consultation from Lexington Law. Afterwards you will receive a free credit report summary, and free credit repair recommendations!
Pros:
Law Firm Dedicated to Credit Repair
Great Track Record and Rating
High-Quality Analysis of Credit
Available Credit Counseling
A Variety of Educational Tools
Multiple Subscription Plans
Visit Their Website
Credit Monkey
A 0$ enrollment fee means you don't have to pay a penny until they start sending letters on your behalf.
Who is this for? Someone who doesn't like phone calls. They don't require you to speak with anyone!
Repair Your Credit
Credit Monkey
4.5
Repair Your Credit starting today! Dispute negative or inaccurate items quickly and affordably on your report. Plans start at $99/month.
Pros:
90-Day Money Back Guarantee
You Don't Get Charged Until Letters Are Mailed
$0 Enrollment Fee
Free Consultation
Open Enrollment to all 50 States
24/7 Access to Portal Online
Home and Auto Loan Approval Guaranteed
10-Day Result Goal
Cancel When You Want
Cons:
Not BBB Accredited
Monthly Cost
Learn More
Alternative Option: National Debt Relief
Who is this for? Someone drowning in debt but doesn't have misreported information.
They help you settle your debt for less, which can decrease your score temporarily. But if you're struggling to dig yourself out, this may be a good option for you.
Debt Consolidation
National Debt Relief
4.5
Work on settling your debts and reducing your payments to a smaller, more manageable amount.
Pros:
Easy to join
No upfront costs
Strong reputation
Cons:
Fees: 15-25% of debt
Can negatively impact your credit score
Find Out More
Credit Restoration FAQ
What's the Best Way to Restore Credit?
The best way to restore your credit is through a legitimate credit repair company. Legitimate credit repair companies work to review your accounts and negotiate with creditors on your behalf for you to get back into good standing. This can be incredibly helpful if you've been dealing with a poor history of payments or defaults on your credit accounts.
How Much Does Credit Restoration Cost?
Credit restoration can be expensive, but the benefits are worth the investment. Most companies charge between $49 and $150 each month. It's important to remember that fixing your credit history will improve your chances of getting approved for loans and lower interest rates when applying for credit cards again in the future. That will save you a lot more money in the long term instead of overpaying due to high interest.
Can You Restore Your Credit on Your Own?
Yes, you can. However, the process can be very cumbersome and time-consuming. If you have many things to dispute or don't have the time to deal with the communication, you may consider hiring a professional company to assist in the process.
What Credit Utilization Negatively Impacts My Credit Score?
When your credit utilization rate is above 30% of your credit limit, it negatively impacts your score. Try to keep your utilization below that amount if you don't want it negatively affecting your loan rates! Remember, utilization makes up 25% of your overall score. This is true for all three credit bureaus.
What Is the Difference Between Credit Repair and Credit Restoration?
These terms get used interchangeably sometimes. It's essential to understand what the actual service the company you choose to work with offers. Sometimes credit repair service companies only fight one of the credit reporting agencies rather than all three. Or they only fight one at a time to slow down the process requiring you to utilize their services for longer.
Credit restoration sometimes involves getting a lawyer to fight the companies who have false claims against you. An excellent credit restoration company will fight all three of the reporting agencies at once, have lawyers at the ready, and will work with you to remove and dispute things as quickly as possible.
How Can I Restore My Credit Fast?
Fast credit repair generally doesn't exist. Credit restoration is a long and sometimes painstaking process. It will take several months or longer to entirely dispute and restore your report if you have many issues. The average person utilizes a credit restoration company for six months before returning to 'normal.' By working with credit fixing companies, you can speed up the process without the hassle for an additional cost.
You Can Fix Your Credit Yourself or Hire a Professional
Fixing your credit isn't impossible, and you can help restore your credit after you make a mistake. Slowly but surely, you can work towards a better credit score.
If you need to buy a car or find a new job, you must know the consequences of not taking steps to restore your credit history. A legitimate professional company will work with you to remove and dispute things as quickly as possible.
The best way is through a trusted company – they'll fight all three reporting agencies at once, have lawyers ready, and will work with you until your credit matters have been restored on your reports. They work to provide exactly what you need – positive credit changes!