Everyone knows the feeling of getting home from a long work week, seeing their deposit or check and thinking, "That's it?" While taxes typically go to good resources, seeing a large chunk of your paycheck not go to you can be demoralizing. Utilizing one or several of the best under the table jobs could help you increase cashflow each month.
Just because you are older doesn't mean you still can't help a neighbor out and make money under the table. There are many jobs out there where you can make good money that way, ranging from skill-based to manual labor positions.
You'll need the motivation to find these jobs, but once you have them, getting paid under the table will make you feel a lot better about your work benefits. Keep reading to find out more ways to help you stop saying "I need money now!"
What Is an Under the Table Job?
Under the table jobs are quick-service opportunities that pay cash. You can usually find jobs and start them within the same day or week. The gig economy is reigniting this type of job. They are often very low-skill and don't pay too much–but you get cash in-hand at the end of the work. The more you take up these jobs, you can end up making some good money and achieve financial freedom.
How To Find Under the Table Jobs
Whether you've been laid off and filed for unemployment, or are just looking for a job on the weekends under the table jobs may provide you with a solution. There are so many ways to find under the table jobs that pay online. If you can creatively find ways to leverage your skills to solve problems for others, you will end up with some solid ideas for real cash paying jobs!
Here are a few ways to find these jobs that pay cash.
Facebook Groups
Facebook is one of the best ways to find under the table jobs online local to you. It's almost impossible to find groups that are not tailored to your locality, and people may frequently post job requests or service offers on that page. People are always looking for someone to do something like clean or run an errand. If you get such, you'll get paid cash.
Like so many under the table jobs, timing is important, so being the first one to see an offer to, say, paint a house, will be integral to building your portfolio. Facebook might be the place for you if you don't mind doing odd jobs.
Reddit Subreddits
Reddit is an online forum-like website full of so many discussion topics including under the table jobs that pay. There are some quick jobs that can be done from home, , like web-development or graphic design. You can find jobs on the Subreddit r/WorkOnline that can help with that.
The Subreddit r/ForHire will help with more typical gig-work and odd jobs, but the downside is that it favors larger metropolitan areas more than rural regions. Job seekers can utilize reddit as a great way to find job listings. Finding a job online can be easier than attending job fairs. This subreddit has boomed with the gig economy learning to make extra money.
Job Websites
There are so many ways to find under the table jobs online. Several sites offer job boards for lots of people looking for jobs online. You can search for jobs on websites like Care.com. Care focuses on people that are in need of caring, like parents who need babysitters or seniors who need someone to be attentive to their needs. Another great place to find work Tutoring is on Tutor. If you're looking for perfectly paired career opportunities, we highly recommend you start your job search online for some well paying cash jobs.
Other sites such as Indeed allow employers and others to create job postings searching for qualified candidates. You're able to upload your resumes to some of these sites to help you get paired with job openings. Employers will post jobs to these job sites in hopes that candidates will respond to their job posting. Many of these sites also offer the ability to sign up for job alert updates.
Alternative websites such as Rover present really good opportunities for people to make extra side income. Rover focuses on pets' needs, so dog and cat-lovers should spend a good amount of time there. There you can apply for under the table jobs and look at vacancies. There's so many ways to make money that have not been mentioned, too!
The Best Under the Table Jobs For Quick Cash
Finding ways to earn extra cash paid daily, or even shorter multi-day cash paying job opportunities can be difficult to come by. They can come in the form of a unique side job, picking up the occasional delivery driver role, or even becoming an infrequent dog walker are all ways to help you easily apply what you know to find a quick buck.
If you come across cash paying jobs that seem a little sketchy – just make sure you're doing your due diligence and recording how much you're making so you can account for it at tax time! If you have any tax questions about cash paying jobs, meet up with a tax professional and have all your questions answered. Here are some jobs that pay under the table.
1. Handyman
Do you have a knack for fixing things? If so, it's likely that people will pay cash to be helped out. They may need your expertise in household appliances, woodworking, electronics or computers – whatever the case is and you get paid cash. However – make sure not to take on a job without knowledge of them as this would lead to negative experiences and could ruin any future work opportunities.
Get Local Jobs
TaskRabbit
3.5
Connect yourself with busy people who are in need of local Taskers. Everything from home repairs to running errands, as a Tasker you can get paid to do what you love, when you want. Be your own boss. Set your own rates. Grow your business!
Pros:
Set your own rate
Set your own hours
Some virtual services for work from home
Limited insurance offered to cover possible damages
Pay is consistent
Cons:
Initial platform fee
Long screening process
Availability or work may be inconsistent
Tasks are not available everywhere
Hard to contact company
Sign Up
2. Babysitting
Babysitting can be one of the most lucrative under the table jobs because lots of people with kids, at some point, have the need to get out of the house and away from their children. That's where you come in.
Typically, you'll just need to make sure the children are fed, in bed by a certain time, and make sure they are kept safe. That's not a ton of work! A younger child will come with different needs than an older child, so that's always something to keep in mind.
The difficult part of the job is entering the field. You'll have to build trust with parents and prove to them you can handle the responsibilities of watching their child. This can take a long time, which is completely sensible!
The average hourly rate for a babysitter is $17.73 for one child and $20.30 for two children according to a 2019 study conducted by Urban Sitter.
3. Gardening
Gardening is something many older people will need help with, and almost every town could benefit from some TLC. Typically, younger people and middle-aged people will not need help with it, unless they simply don't want to do it themselves.
It gets harder to do physical labor as you get older (obviously) because it's hard work, so looking around retirement homes or older neighborhoods will almost definitely lead to some gigs. Someone will be glad to let you save their back, and do the hard work for them.
You don't have to be a botanist to do the job. Plant seeds, water plants, rake around mulch, and maybe a few other steps are all it takes to get gardening jobs that pay under the table. Things like weeding, watering plants and raking leaves can also earn you that extra dollar.
You stand to make $10-$25 per hour when gardening according to Cost Helper.
4. Mowing Lawns
Some jobs on this list will have more availability depending on the season. You won't be cutting grass in the winter! However, the spring and summer are perfect times to be looking for people who need to have their lawns mowed. It's not hard to see who may need your services. Just look at the length of their grass!
The one drawback is you will need to put your own money into this venture first by purchasing a lawnmower if you don't already have one. There are two different types of lawnmowers: push mowers and self-propelled mowers. Push mowers can be harder on your back and body, since you are pushing the lawnmower wherever you want to cut. Self-propelled mowers are like mini-cars, and thus are more expensive.
Both job types have their pros and cons, like if you have to cut down on costs or have to mow lawns with steep hills (in which case, push mowers are much safer). If you want to offer more aggressive snow removal, if you have a truck you could attach a plow to the front and take care of some local businesses too.
Thumbtack says that mowing can rake in $40-$50 per session. The bigger the yard, the higher the yield.
5. Photography
While babysitting, gardening and lawn mowing are pretty simple tasks, photography requires a certain skill set and an eye for art.
Are you familiar with ISO, F-Stops and shutter speeds? If so, you may have what it takes to get a job as a photographer.
You'll absolutely need your own camera for this job, and if you are looking into photography gigs that, you probably already have a camera and experience. But that doesn't mean you can't utilize online video tutorials to help you brush up on your skills.
Lots of people will want photographers for their events, and rates will range wildly. While sporting events will typically have people employed by larger companies, random little leagues, youth sports and club collegiate teams will have a need for sport photography. Not into sports? There's so much out there to explore. Birthday parties, weddings, photo shoots. The possibilities are endless.
Did you know that you do not really need to be a professional to earn money from your photos. You could sell your photos online on sites such as Shutterstock and Pixabay. All you have to do is sign up, add your personal details, uploading your photos, and waiting for them to be approved. Even if you don't think your photos are that great, it could be exactly what they needed.
Rates can go from as little as $25 to hundreds of dollars per hour. It just depends on your skill set and event.
6. House Painter
Take a paint brush to a Bob Ross painting session, and you're a happy little artist. Take a brush and a bucket to a house, and you're a laborer.
Either way, painting is an art. House painting is often overlooked, but just look around your surroundings right now. Each wall, ceiling and crevice has been painted by someone or a company, and if they did it right, you shouldn't notice any visible mistakes at the edges or streaks in the middle.
If you aren't afraid of getting yourself messy and taking on large-scale projects, painting is a good money making job for you. Depending on the size of the house and the wants of the owners, you could be spending a full day in specific rooms by yourself painting walls and listening to music. It's not a fun job for white-collared people, but it's got a huge market and is a great choice for under-the-table work. It may turn out to be an under table job that you will actually love.
Looking for work as a painter? Try to find a job on craigslist or a local facebook group. Alternatively consider posting that you're looking for job opportunities and describing your skills. Surely someone is hiring a painter online. Please just beware of scammers looking to help you by making you pay money to assist in job hunting.
Fixr says people pay around $50 an hour on average for a house painter. If you get the job done well, you just might get referrals for painting jobs that pay cash and keep making that extra money.
7. Makeup Artist
In this day and age, many people want to look good when they are stepping out especially for special occasions like birthday parties, weddings, baby showers and the like. If you have skilled hands when it comes to blending in makeup and everything in between, you can use that skill and make extra money.
8. Dance Instructor
Like photography, being a dance instructor takes skill. All those lessons from your youth and your technical abilities will be the reason you become a dance teacher!
It's hard to teach people, even if you are good at what you do. A fantastic math student throughout college may be the laughing stock of their middle school class because they cannot connect with their students well. Interpersonal skills are vital in teaching.
Not only do you need to be a good dancer, but you'll also need those skills to share what you know. If you have those talents and strengths, the final step is to find either a small studio to hire you and pay under the table or you can start your own small classes!
There are so many variables in being an instructor. What style of dance can you teach? What age group do you want to teach? How many students can you teach at once? Larger group teaching will lead to less value than a one-on-one session. Figure these out, and you're well on your way.
Pay Scale says the average rate of an instructor teaching dance is $23.06 per hour, but the pay style can change depending on if you are paid per class or not.
9. Writing
Nowadays, journalists need to find more ways than ever to make ends meet. Whether that's going into media relations, marketing or something else, an everyday writing job is not going to be the only way to make money any more.
But, it is still a way to make money as you work from home. Another benefit is you can find remote work opportunities in the writing space. If you enjoy writing, this could be a perfect online job for you that will pay under the table.
The best part about writing is that it is for everyone, and you get as much out of it as you put in. This means that if you want to be a freelance writer for a sports blog, you can do that! If you want to write about fashion, find a website that will hire you! Enjoy academic writing? Find websites that will pay you to write essays! There are so many writing opportunities out there that pay cash.
You will need to be a good writer to get hired, so it's a good idea to ask for critiques for previous pieces to improve. Always listen to people's improvements, as that's the quickest way to get better!
Writers can get paid either per word, hour, or article. Beginners and intermediate writers can make up to around 15 cents per word, which adds up! Better yet, you should be able to find some cash jobs quickly as you continue to write good content, while at it, you will definitely make some good money.
10. Graphic Design
Not everyone is talented in art and graphics, but if you're good with computers and have an artistic vision for your designs then this could be a great side hustle to earn some cash. Many people pay hundreds of dollars just to get their logo designed or printed on t-shirts: imagine what they would spend if someone did it all by themselves!
If you enjoy working from home while being creative at the same time, maybe graphic design work will suit you perfectly as a career path because not only do many companies need help in these areas, but also there are plenty of opportunities online too – such as designing logos for websites or greeting cards which means that anything can become part of your portfolio! Better yet, you can advertise your work on your social media accounts to attract more clients.
11. Selling Used Goods
There's nothing like going through old memories, memorabilia and video games, especially when the realization that you can sell things you don't care for anymore and make extra money, hits you.
Old autographed hockey pucks that you don't care for anymore can be sold for upwards of $100. Video game consoles and games you don't play anymore can grab hauls of $200 from people looking for such. Old clothes you don't wear but are expensive in style can be another person's treasure. You can
Declutter with Decluttr
Decluttr
3.5
Decluttr is the perfect solution if you want to get rid of things but don't want to spend the time worrying about finding a buyer. Their unique program buys directly from you so you don't have to deal with other buyers.
Pros:
Easy use
Free shipping
Quick packing instructions
Sell in bulk
Get paid with PayPal or Direct Deposit (or Donate)
Cons:
Payouts may be low
7-10 Day waiting period
Learn More
After the nostalgia trip and subsequent piling of things you don't want anymore comes the all-important question of how you can sell these things. There are so many outlets to do this from, from selling on eBay to the Facebook Marketplace to your everyday yard sale. Each outlet will have different challenges and solutions, though: eBay will come with shipping charges and fees, Facebook will come with having to meet someone in a random place, and a yard sale comes with the long time to set up and the lowest yield of the three options.
At the end of the day, it won't matter how you sell the used merchandise because you won't be using it anyway. It's better to make a quick buck than letting old things take up space, right?
The more money you make easily, the better, though!
12. House Sitting
House sitting may be an easy way to make some cash. There are people who are willing to pay cash for you to: check on the home, water any plants or trees, pick up mail from the mailbox and keep a watchful eye over their residence during trips away for work.
13. Walking Dogs
Dog lovers, assemble! Here is another under the table job for you.
There are tons of dogs who don't get the exercise they need to live a healthy life. Dogs like fox hounds have an inept desire to hunt and roam, but they may be confined to the house if they have an old owner or one that doesn't provide what the dog needs.
While this might be included in house sitting if they have pets, it might be an entirely separate under the table cash paying job for you. That's where you come in as there are quite a number of people looking for someone to walk their dogs.
That pug who is getting too large for its own good? You've got them. That bulldog that wants to sleep all the time? They might dislike you at first, but you're doing a good deed for that old neighbor and the dog. And you're able to earn extra cash.
Many jobs on this list don't have a great number of benefits except for honing a specific craft or making money, but getting to hang with dogs and put some miles in your shoes can feel worth it! Don't forget to give the dogs belly rubs, they love that. And we just can't resist, either.
Get Paid To Play With Pets!
Rover Pet SITTER
4.5
Gain access to the nation's largest network of pet parents. Explore one of the 6 great ways to earn, including dog walking, pet boarding, doggy daycare, house sitting, drop-in visits, and pet grooming services and select the one that is right for you.
Pros:
You set your own schedule and rates
Can combine multiple services
Can set your ow pet/client preferences
Support and live vet assistance 24/7
Availability to manage your services via the Rover App
All services cover by the Rover Guarentee
Cons:
Rover takes a commission
Long approval process when signing up
Sign Up
Websites like Rover are perfect for finding people in your area who need dogs to be walked and are going to pay cash. Other than that, putting fliers up around your neighborhood's help, and knowing people who need to have their dogs walked while they are at work helps, too. You can get paid to be a pet sitter, and all you have to do is provide a loving home.
Dog walkers can charge $10-$35 per walk according to Home Guide.
14. Snow Removal
Remember the days of asking your parents if you could go outside to play in the snow, getting dressed up and then sledding down huge hills?
That was great fun. Now here's a shovel. Start shoveling.
Okay, you can still have fun in the snow, but you can make money in it as well now. The stronger the winter weather, the more opportunities you will have to make money. Shoveling snow is an activity no one wants to do, and oftentimes people cannot shovel due to lower body pain from bending over to shovel the heavy packs of snow.
While public roads will be taken care of by the municipality you live in, everyone's driveways are up to how they want to deal with it. House Owners may allow you to use their own shovels and still pay cash, but it's not a bad idea to purchase one.
The only downside to finding snow removal gigs is you have to time it correctly. If you have no "clients" when the snow comes, you might be out of luck. The best plan might be to talk to people before the snow comes so you have a schedule and to-do list when it finally hits.
First Quarter Finance says snow removing jobs can cost anywhere between $25-$75 per hour. This can change based on the size of the driveway. Keep in mind that finding work removing snow tends to be a more seasonal opportunity.
15. Selling Crafts
If you have a knack for creativity and know how to put together some good crafts, you could sell these at local garage sales or art shows. You can also use your skills in woodworking, clothing design, jewelry-making or any other craft that interests you.
This option takes a little bit of work, since you have to make everything yourself. However, some people make a living by doing this.
16. Tutoring
Being a good student in school can pay off even if you aren't pursuing anything academically in the future. No matter your career (or future career if you are still in school), you can help share your knowledge with people who are struggling and have them pay cash.
Typically, parents of middle schoolers or younger children will seek help if they notice their kids' grades are foundering. They can look to their friends' older children for help or go on websites such as Tutor.com to find people to assist them in their child's studies.
Tutoring isn't only at the younger grade levels. College and high school students will typically seek out tutors on their own if they are serious about righting their academic struggles. For those who can't stick to a strict schedule this could be one of those jobs that pay under the table when you have the time.
According to TutorMe, expect to charge between $25-$56 per hour depending on your skillset. It's possible to make some extra cash just by sharing what you know, so why not go for it?
17. House Cleaner
Are you someone who enjoys cleaning your home and finds the chore relaxing? Then you can monetize your efforts for other people.
Lots of people hate having to clean their house. And if people hate doing it, they need someone else to do it for them, and they will not mind having to pay cash. It's either too time-consuming, not important enough to them, or they are too busy with other things. They will typically post to sites like Indeed with job opportunities for house cleaners to come on a regular basis.
The great thing about being a house cleaner is that if the homeowners like your work, you will come back on a consistent basis, typically twice a month. That's more consistent money in your pocket.
House cleaners charge anywhere between $25-$50 per hour according to Thumbtack, but that can change greatly if you are paid on a per clean basis.
18. Grow and Sell Fruits and Vegetables
The spring and summer are great times to follow your passions of becoming a part-time farmer. Not only can this reduce your meal costs, but you can make some nice money too. If you've ever driven on a country road, you've probably noticed large signs saying that fresh fruits and vegetables are for sale "down the road." Emphasis on fresh; non-produced fruits and veggies are some of the best-tasting snacks you can have on any given day.
Not only can you sell fresh fruit and veggies, but you can sell fresh juices like orange or grape juice if you have the knowledge and time. After someone gets a taste, they'll very likely always come back. Going to a normal grocery store will never be the same to them.
Some of the easiest beginner fruits and vegetables to grow are cabbage, zucchini, strawberries and peppers. While this is a time-consuming project, it's something to be proud of and can lead to sold profits coming in. Another location to consider selling your goods is at a local farmer's market.
19. Pet Grooming
You could also make money under the table by grooming pets if you have experience with animals. People will choose to go to professional services when they need their pets to be bathed or be trimmed their nails.
Such tasks may seem simple but some people may not want to do them. This means they'll be glad to pay someone else instead of having to learn how or failing to do things correctly without proper training.
You can make money under the table by taking care of the pets in your neighborhood.
20. Car Washing
Car washing is another quick way to make cash. All you need is ample space to wash several cars at a time, sufficient water and soap, and any other necessary equipment. You might need to still keep your other job keeping in mind days when business may be slow.
However, it is among under the table jobs that will earn you quick money.
21. Baking
Just like kids, adults tend to love some sugary things every once in a while. There's no harm in boosting your sugar levels anyway.
Do you have what it takes to bake some yummy cakes, cookies or biscuits? If so, you can consider diving into those recipes and coming up with delicious cakes that you can sell to people. To market yourself, you can post photos of your work on your social media platform. This will help you reach many people and end up getting an order or two.
Baking is an under the table job that pays of really well.
22. Hairdressing
The hairdressing industry is also a good under the table job that you can comfortably venture into if you have the skills at hand. Since people want to look good including men, your skill can really pay you off for a lifetime.
23. DJ Jobs
If you've been to a club or party and there was a DJ, you definitely saw how much fun they were having as they played different music genres. If you have the skills of how to go about it, you can look out for gigs that need your services and get paid to play. There's nothing better like having fun amongst many people but being the one that get paid for it.
24. Party Planner
Do your friends and family often task you with everything that revolves around planning parties? If yes, then how about you monetize on that by planning parties at a fee? Part planners help with logistics like the venue of the party, decor needed, number of people coming to the party and so much more.
Most people want to work with party planners and remain stress-free about their D-day.
25. Survey Sites
Taking a online survey can earn you some money. There are brands that are pay consumers in order to get feedback or comments on how they can improve their products and remain relevant in the market place. All you have to do is find the highest paying survey sites and look through the options and earn money.
Get Paid for Everyday Things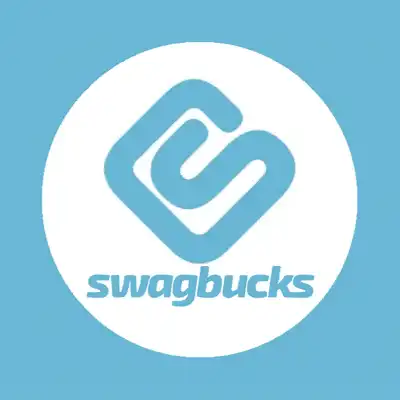 Swagbucks
5.0
Free app that pays you to shop online, watch videos, take surveys, search the web & playing games online. Payouts are redeemable via gift card or cash!
Pros:
Free to join!
$10 Sign Up Bonus
Variety of rewards options
In-store & online cash back rewards
Very easy to use website & mobile app
Cons:
Some offers require a lot of effort to earn rewards
Some tasks don't offer many points
Payouts for watching videos can be low
Sign Up
Take Surveys, Get PAID!
Survey Junkie
5.0
Get paid for taking online surveys!
All you have to do is build your profile, take surveys, earn points, and get paid!
Payouts are available via PayPal or e-Giftcards.
Pros:
Free to sign up
Redeem for cash or gift cards
Points have a long "shelf life" compared to other sites.
Cons:
Payouts for some surveys are low
Sign Up
26. Car Mechanic
People who own cars are often looking for mechanics to fix their car problems or for services like oil change and the likes. They normally pay cash after they have been served.
If you know your way around with automobiles, you can consider starting your garage and start earning some good money for the services you will offer.
27. Gutter Cleaning
Gutter cleaning is generally considered a seasonal job, as most people are only interested in having their gutters cleaned in the fall. But for those willing to to get their hands dirty – you can earn a healthy amount of money cleaning others gutters.
Just make sure you take the proper precautions when taking on jobs that require a ladder or other safety measures to ensure your own safety.
28. Car Detailing
If you understand what it takes to make a car shine, this one might be for you. With low startup costs (vacuum, cloth rags, and cleaning supplies) you could earn over $50/hr by detailing cars for people. If you live in a HCOL area, generally more expensive cars can be found which fetch a higher dollar amount per detail.
Boost Your Income with Under the Table Jobs
Getting an extra income boost is a rewarding experience that can be an alternative to getting a title loan with no job or proof of income. It can also lead to making more connections throughout the working world. Not only are you able to earn cash, but you're making an impact in other people's lives. If you're an introvert consider jobs where you work alone, rather than one that involves lots of interaction with others.
Just to note, while making money under the table is not illegal, you are supposed to mark it as income on your taxes. While it may not matter underneath a certain amount, having $10,000 or more in your bank without a trace of where it came from could look suspicious. Be smart with how much you work under the table!
There are so many other options of jobs that pay cash to make under the table money, like being a trade worker or a personal assistant. As long as you are happy with your work and pay, anything will be good to do! Hopefully, this list has inspired you to get rolling with that under table job or odd jobs you've been thinking of and bag that extra cash.
Happy findings!
Do you have any under the table job that we missed? Let us know in the comments what under the table job you've done, whether as a kid or adult that has helped you achieve some level of financial freedom.
Samantha Hawrylack is a personal finance expert and full-time entrepreneur with a passion for writing and SEO. She holds a Bachelor's in Finance and Master's in Business Administration and previously worked for Vanguard, where she held Series 7 and 63 licenses. Her work has been featured in publications like Grow, MSN, CNBC, Ladders, Rocket Mortgage, Quicken Loans, Clever Girl Finance, Credit Donkey, Crediful, Investing Answers, Well Kept Wallet, AllCards, Mama and Money, and Concreit, among others. She writes in personal finance, real estate, credit, entrepreneurship, credit card, student loan, mortgage, personal loan, insurance, debt management, business, productivity, and career niches.