What do you do for a living? Ever wonder if you'll land your dream job when you grow up but aren't quite sure what that looks like for you? You're not alone. Many wonder if they'll have a fulfilling career, what their job title will be, what positions will be in demand, and if they'll ever have the free time to attain the ever-sought-after work-life balance.
So if you're asking yourself, "what should I do for a living?" you've come to the right place. Ready job seekers? Let's go!
What Should I Do for a Living? Well-Paying Career Types to Research
1. Business
Business professionals work in a variety of jobs across a few different areas touching all aspects of the business world, from finance and accounting to marketing, management, and planning. "Business professional" is one of the most flexible employment categories, offering diverse work opportunities and environments. With training and experience, business professionals can pursue careers in many fields, including accounting, marketing, and management.
Declutter with Decluttr
Decluttr
3.5
Decluttr is the perfect solution if you want to get rid of things but don't want to spend the time worrying about finding a buyer. Their unique program buys directly from you so you don't have to deal with other buyers.
Pros:
Easy use
Free shipping
Quick packing instructions
Sell in bulk
Get paid with PayPal or Direct Deposit (or Donate)
Cons:
Payouts may be low
7-10 Day waiting period
Learn More
2. Marketing
There are a variety of marketing career path options available for those who want to enjoy a rewarding career in the future. Whether it is business branding and brand creation, product promotion and mega-marketing, or social media marketing, you can find joy in numerous opportunities.Most marketers oversee staff and plan marketing campaigns for organizations based on demand. They use market research data to determine pricing, forecast market trends, and identify areas for market growth. Managers typically have a bachelor's degree in advertising, business, marketing, or a related field and relevant professional experience.
3. Accounting/Financing
Accounting is a great career choice for many reasons. While the finance industry has high demands, it also has high median salaries you can work your way up to. As a result, you'll find that accounting is one of the top places to start your career as long as you're willing to put in the hard work.
4. Medical Field
Being a doctor is an honorable career choice, but the medical field has a lot of specialty options to choose from, including CNA, nursing, respiratory care, radiology, dental, etc. There are many reasons why people enter a career in medicine.In a survey, Gen Y respondents indicated a desire to pursue a medical career because of their interest in medicine, science, people, family members who are doctors, experiences when younger or growing up, prestige, power, and money. Helping others is an innate desire that many physicians share.

With the recent changes in medicine, there is a renewed interest in becoming a doctor or expanding their knowledge of the profession. With Covid-19 still present, more and more are opting for this path despite the long hours to get this dream job.
5. Law Enforcement
Police work offers excitement, but not all police officers get on the radio and have direct contact with the public. So many different career paths within law enforcement exist, such as detective work and patrol work.This allows for great diversity within the field based on an individual's skill set, personality, and motivation. Research indicates that people choose careers in law enforcement for an opportunity to help others, good money, job security, excitement, and the prestige that comes with being a police officer.
6. Software/Programming
Software developers are those proficient at creating entire applications. Much of a software developer's career path will include spending several years as a senior developer. Typical skills required for the life of software developers include: Having several years of professional programming experience, the ability to write complex code, and a thorough understanding of databases, application services, and application lifecycle development. So if you thought software was all playing video games and surfing the web, think again!
7. Education
Earning a degree in education is an essential first step in becoming a teacher. There are even online courses for it. An online degree program provides a flexible schedule needed for working adults pursuing advanced studies or a change in field. So whichever program you choose, make sure to choose an in-person or online course that suits you.Education is appealing to individuals who want to give back and help future generations find their passions.
If you have a particular subject you enjoy, you can specialize in it!While not everyone is up to teaching in a traditional classroom setting, an education degree can be a stepping stone to a wide variety of careers in education, including education administration, curriculum development, counseling, tutoring, and more.
You May Like: How to Make 100k a Year: Quick Tips And Results
8. Military
Military service is an opportunity to gain specialized skills and leadership experiences, as well as a chance to serve your country with pride. Active-duty members of the military or student veterans can benefit from military training and college credit. Whether it's in the Air Force, Army, Coast Guard, Marine Corps, Navy, or National Guard you're interested in, you will be required to undergo serious training and education.
9. Social Services
Social workers are vital professionals focused on improving the well-being of others at an individual and community level. Like many professions dealing with people and human behavior, social work is a complicated field present among many different sectors.As a social worker, you will be helping people with mental health counseling at an individual, familial and group level. You assess what is ailing your client and provide solutions like coordinating treatment plans, researching public programs and resources, and more.
10. Infrastructure
Infrastructure serves as a critical lifeline for supporting many industries and creating jobs across many industries. Each point of an infrastructure project contains unique workers.For example, preparing worksites includes drilling into and moving earth, dredging, and pile driving. Other worker tasks include constructing bridges, airports, and roads. Finally, monitoring and inspecting keep everything running as expected by ensuring that construction workers obey safety protocols and work safely.
11. Government
Government jobs offer a wide range of benefits and opportunities, including social security and life insurance programs, tuition assistance, and loan repayment assistance programs. However, because the government employs so many different kinds of workers at so many different levels, it isn't easy to generalize when it comes to salary expectations.
12. The Arts
There are more job opportunities than ever for artists. Potential career options include Multimedia Specialist, Film Director, Curator, Product Designer, Art Director, Museum Director, photography, and Art Teacher.
You May Also Like: The 18 Best Work From Home Jobs To Start Today
13. Cosmetology
Do you have a passion for beauty and helping others? Want to unleash your creativity with good pay? Studying cosmetology allows you to learn hair cutting, color, texture services, nail care, makeup application, business development, and retail knowledge. After graduation, your next job could be behind the chair, owning your own salon, or working in many different industries such as film, makeup artist, freelance, or hair removal.
14. Public Works
Public works in an area that is constantly changing. Workers perform inspections of construction projects such as roadways, bridges, and dams to ensure they are built according to specifications. Public works inspectors may specialize in highways, structural steel, reinforced concrete, or ditches. Inspectors' responsibilities include examining the construction of federal, state, and local government water and sewer systems, highways, streets, bridges, and dams.
15. Waste Management
Waste management is the process of managing waste and recycling. The most common role in waste management is that of the waste management officer. These are the guys responsible for handling the nation's waste daily basis. You'll be expected to provide advice, guidance, and protection for environmental problems resulting from our waste production.
16. Food Service
Although a bachelor's degree is not necessarily a job requirement in this industry, some postsecondary education is increasingly preferred for many manager positions, especially at upscale restaurants and hotels. Many food service companies, hotels, and restaurant chains hire management trainees from college hospitality or food service management programs.
These programs may require the participants to work in internships and have food-industry-related experiences to graduate. Many chefs and cooks you love may not be college-educated, but they sure are talented people with valuable experience.
17. Driving/Delivery
Being a delivery driver may be perfect if you have a sense of adventure and are interested in a career that allows you to make a difference in the world. Becoming an essential part of our economy and society, small business owners rely on these hardworking individuals to bridge the gap between online orders and the doorsteps of their customers.
Become a DoorDash Driver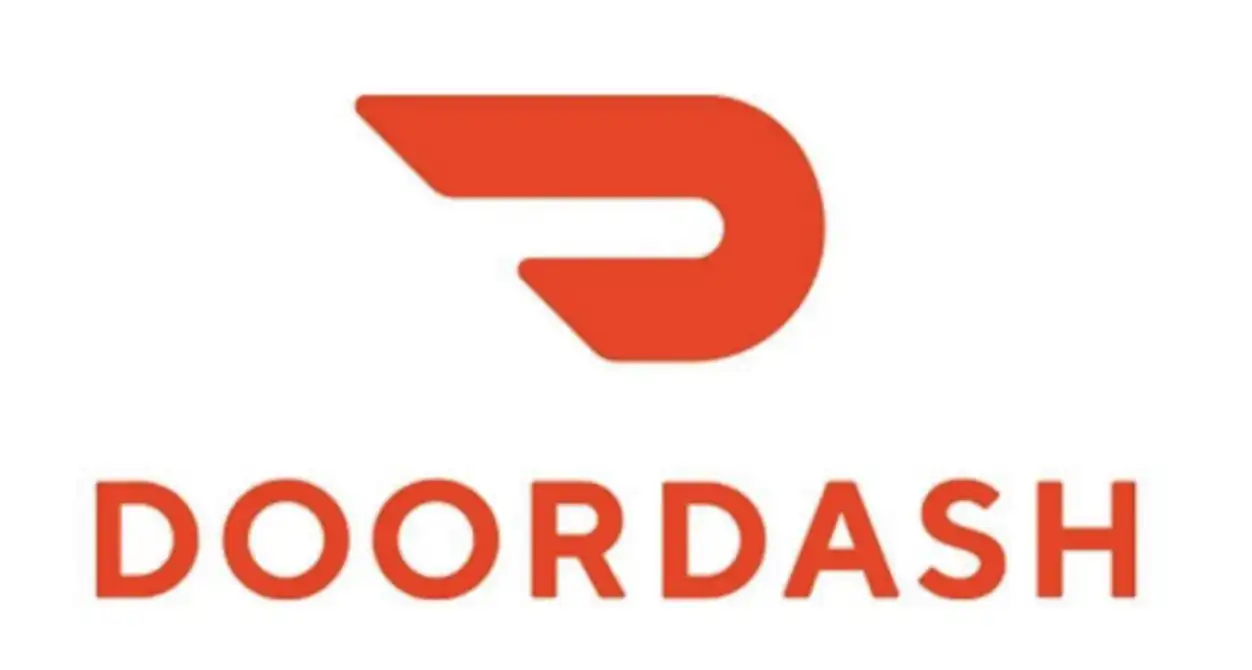 DoorDash
5.0
Get started delivering food for DoorDash. You choose your own schedule and delivery goals as your own boss. Earn base pay, tips, and promotions with DoorDash.
Pros:
Flexible schedule - pick your own hours
Preview pick-up/drop-off locations - choose your own orders
Fast Payment
Maximize earning potential with tips, bonuses, peaks, and hotspots
Cons:
Wear and tear from vehicle usage
Cost of Gas
Sign Up
Actual earnings may differ and depend on factors like number of deliveries completed, time of day, location, and expenses. Hourly pay is calculated using average Dasher payouts while on a delivery (from the time you accept an order until the time you drop it off) over a 90 day period and includes compensation from peak pay, tips, and other incentives.
18. Law
Lawyers are always in demand, no matter the economic state, and can make big money. Moreover, legal practitioners are very prominent figures in society and often lead important committees or influential positions. This field appeals to many for the opportunity to successfully advocate for social justice and fair treatment.
Law graduates who pursue a legal career find themselves with a wide range of opportunities. Criminal law, employment law, family law, product liability, and other practices are available to legal professionals interested in litigation careers. Meanwhile, those interested in corporate law can specialize in tax law, mergers and acquisitions, real estate, finance, and more.
19. Agriculture
As a multi-billion dollar industry, it's shocking to know how many job seekers are unaware of agriculture's incredible, high-paying opportunities. It's an industry that is constantly evolving and consistently in desperate need of new talent. Most people think that agriculture is just limited to rural areas, its not.Many job seekers assume agriculture careers entail working on farms with crops and animals.
However, many career opportunities don't involve getting your hands dirty. For example, manufacturers, suppliers, and other agriculture companies occupy cities. So, even if you don't want to go into farming, you may still be interested in a career in agricultural production.
20. Trade Jobs
Skilled craftsmen and women use their hands to work with materials and produce finished products, such as machines, furniture, or jewelry. These skilled trades bestow many benefits, from increased earnings to increased job security and fewer health problems caused by repetitive motions. There are five broad categories: agricultural, construction, transportation, service, manufacturing, and industrial. Who knows, you could be a business owner or a project manager with your skills.
I Don't Know What I Want to Do With My Life (Tips to Figure It Out!)
Meet With a Career Specialist
"What do I want to do with my life?"
Whether you know where your career is heading or not, meeting with a career specialist can help you be more competitive in fulfilling your career goals. A career specialist or career coach can give you an idea of what your life could be.
They can also help with CVs and resumes. Beyond that, they can coach you on interviewing techniques, conduct informal practice interviews to determine an interview partner's style, and offer advice on big career moves. They can also help formulate plans for graduate school admissions essays, give you a career trajectory or apply to graduate programs.
Stay Open-Minded
Most successful people have mentors, someone to look up to or ask for helpful tips. You may not agree with everything your career coach is saying but listen anyway. They may see potential in you that you don't see yet.
Take a Skills/Interest Survey
Thanks to the advancement of technology, there are various platforms to do this. Think of it as a skills inventory test. These surveys take you through questions that will help you identify your skills and interests so that you can move toward a career choice or change.
They are ideal for individuals exploring careers to ensure they find a job that fits their strengths and interests. This gives an idea of how you will spend the days of your life and how you can best earn money.
Get Paid for Everyday Things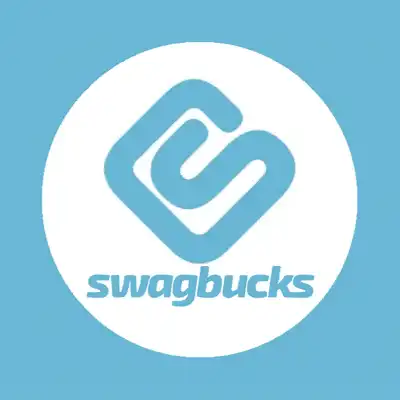 Swagbucks
5.0
Free app that pays you to shop online, watch videos, take surveys, search the web & playing games online. Payouts are redeemable via gift card or cash!
Pros:
Free to join!
$10 Sign Up Bonus
Variety of rewards options
In-store & online cash back rewards
Very easy to use website & mobile app
Cons:
Some offers require a lot of effort to earn rewards
Some tasks don't offer many points
Payouts for watching videos can be low
Sign Up
Evaluate the Big Picture of Jobs You're Interested In
You can use the survey information to learn more about your interests and skills, which will help you evaluate the big picture of how to live your life. They are ideal for individuals considering a new career or employees who want to learn more about their current position.
Examine Your Core Values
Core values are personal ethics or ideals that guide you when making a decision, building physical and emotional connections, and solving problems. Investing time in identifying the values that are meaningful to you can help you identify what you really want out of life and the job you're applying for.
Read Also: 33+ Most Flexible Part-Time Jobs for Your Schedule
Research
It is important to research the company and learn about its different departments and job roles. This can help you formulate intelligent and appropriate questions to ask in the interview and narrow your choices of jobs you want to apply for.
Try Out a Side Gig
Getting a side hustle can be your ticket to earning more money! If you side hustle, you can earn that little bit of extra money to help you achieve your financial goals faster, whether it's paying off student loans or saving for retirement. So whether you're selling lemonade on the side of the street or buying vintage bags and selling them at a higher price, a side hustle is always a good idea.
Get Paid To Play With Pets!
Rover Pet SITTER
4.5
Gain access to the nation's largest network of pet parents. Explore one of the 6 great ways to earn, including dog walking, pet boarding, doggy daycare, house sitting, drop-in visits, and pet grooming services and select the one that is right for you.
Pros:
You set your own schedule and rates
Can combine multiple services
Can set your ow pet/client preferences
Support and live vet assistance 24/7
Availability to manage your services via the Rover App
All services cover by the Rover Guarentee
Cons:
Rover takes a commission
Long approval process when signing up
Sign Up
Assess and Experiment with the Marketplace
Change is constant in all industries. While you do not have a solid plan yet, comparing and contrasting different job options you have in mind is beneficial. We're living in an era where technology is here to help us make big career moves, so why not take advantage of it?
Is My Perfect Job Out There? What Do I Want to Do?
Whatever position it may be, one thing is for sure: there is a perfect job for everyone. It may take time, effort, and a couple rejections to figure it out, but with the right mindset, right mentors, and some trial and error, you will figure out what you want to do for a living. Then, who knows, you could be the brainchild of new ideas that could make the world a better place with a better work-life balance!
Discovering What to Do for a Living
Evaluate Your Values and Interests
Taking a step back, getting to know yourself, and understanding your wants and needs for the next step in your career are important. This process is also worth repeating throughout your life as your values, interests, and skills change and grow.
Recognizing what you value can help you focus and narrow your options. What qualities would you like to have in your career? How do your values connect with the choices you are considering?
Examine Your Strengths and Weaknesses
Performing self-evaluations or skill inventories provide a window into whether, why, and how you want to achieve your goals. Let's be honest. We simply can't have it all. So knowing what you do have and what you need to work on is a realistic take on achieving your goals. Self-evaluation is essential to ensure that limited resources are utilized most efficiently for the greatest possible impact.
Research Occupations That Align
An alignment between your career and your core values produces satisfaction, a sense of happiness, and fulfillment. On the other hand, a misalignment can cause can everything from minor problems to significant disruptions. Ask yourself, what are my values, and why are they important to consider when evaluating my options? Your core values are principles that you find desirable, necessary, or even essential. They keep you sane while at work. So do not skip this part.
What Should I Do for a Career FAQ
What Career Has the Best Job Satisfaction?
After the COVID-19 pandemic forced workplaces to go virtual, jobseekers have shifted their perspective on the ideal job. A more flexible schedule and a healthy work environment are now valued over high salaries and other perks—a trend that will only grow as the impact of COVID-19 fades.
What Field Makes the Most Money?
Short answer? The field that makes you happy. You can be in whatever industry making tons of money, but you will discover that doing what you love can make you the most. You can be working at the "worst" ranked job but have the passion for it, then ideas can come up to help you with a new beginning.
Do All Careers Require Higher Education?
Statistically, speaking? 30 percent of the job openings will require some college or an associate's degree; 36 percent of the job openings will not require education beyond high school.
Employers also admit that possessing a college degree does not guarantee that a candidate will be any better at the job than someone without a degree. Many high-paying jobs and fast-growing careers don't require a degree, such as computer programming, product management, and other tech-related positions.
Final Thoughts
So to answer the question, "what should I do for a living" you're in control. If your current job no longer cuts it or you're in need of more time with family, a new job may be exactly what you need. While there is no one-size-fits-all answer, by evaluating your values and interests, examining your strengths and weaknesses, and researching occupations that align with your goals, you can begin to narrow down your options and find a career that is satisfying and fulfilling.
Samantha Hawrylack is a personal finance expert and full-time entrepreneur with a passion for writing and SEO. She holds a Bachelor's in Finance and Master's in Business Administration and previously worked for Vanguard, where she held Series 7 and 63 licenses. Her work has been featured in publications like Grow, MSN, CNBC, Ladders, Rocket Mortgage, Quicken Loans, Clever Girl Finance, Credit Donkey, Crediful, Investing Answers, Well Kept Wallet, AllCards, Mama and Money, and Concreit, among others. She writes in personal finance, real estate, credit, entrepreneurship, credit card, student loan, mortgage, personal loan, insurance, debt management, business, productivity, and career niches.