When you find yourself in desperate need of money, the options can be minimal. All you think of is, "I need money now, what can I do?" Don't worry – we've broken down some of the best ways to get cash quickly if your bank account is looking a little low.
Whether you need the money for an emergency, or if you haven't had a job in a while, it can be tough dealing with such a financial situation. If you're truly having an emergency, and you haven't built up a sizable emergency fund – consider asking a relative or friend to borrow money to get you through.
Fortunately, nowadays, with the sharing and gig economy, there are tons of ways to make money that don't require short-term loans. Some of the methods outlined below do require you to invest some of your personal money to get started, but almost all of them take less than two weeks to get paid.
Before we get started it's important to point this out. Please do not consider payday advance loans, any installment loans, instant decision cash advance loans or other short term title loan type of places. These cash advance/need cash same business day or next business day locations are predatory and oftentimes offer extremely high interest rates. You might get some fast cash, but your loan amounts will continue to grow with hidden fees.
You also shouldn't look for any instant loan, leverage any credit loans, or online loans regardless of loan approval flyers and emails you may receive. Cashing your paycheck to have some instant cash actually will hurt you in the long run. Also, If it involves you getting a credit check, avoid it like the plague.
32 Ways to Get Cash If You Need Money Now
1. Take Paid Surveys
More people are filling out paid surveys every day as a way to make some extra income. Companies need reviews to get new opinions on their new products and services. Such views are crucial when coming up with management decisions. They pay you for your thoughts.
Take Surveys, Get PAID!
Survey Junkie
5.0
Get paid for taking online surveys!
All you have to do is build your profile, take surveys, earn points, and get paid!
Payouts are available via PayPal or e-Giftcards.
Pros:
Free to sign up
Redeem for cash or gift cards
Points have a long "shelf life" compared to other sites.
Cons:
Payouts for some surveys are low
Sign Up
Surveys have existed for many years and have helped thousands of companies to develop. Most companies pay between $1 and $50 to people who fill out their surveys. Surveys that pay a few dollars only take a few minutes to complete, while the ones that take more than 30 minutes to complete pay significantly more.
Some of the high-quality survey companies you should work with include Swagbucks, Ipsos, and Survey Junkie.
Get Paid for Everyday Things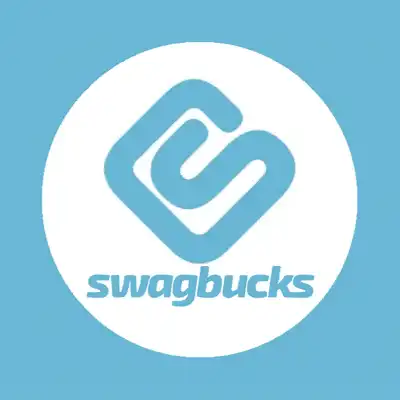 Swagbucks
5.0
Free app that pays you to shop online, watch videos, take surveys, search the web & playing games online. Payouts are redeemable via gift card or cash!
Pros:
Free to join!
$10 Sign Up Bonus
Variety of rewards options
In-store & online cash back rewards
Very easy to use website & mobile app
Cons:
Some offers require a lot of effort to earn rewards
Some tasks don't offer many points
Payouts for watching videos can be low
Sign Up
2. Sell Your Clothes
Like most people, there's a high chance you have unwanted clothes lying in your closet. If you need money now, why not sell the clothes and make some quick cash? Fortunately, there are several ways to sell your clothes nowadays, including on a popular platform like Decluttr.
Declutter with Decluttr
Decluttr
3.5
Decluttr is the perfect solution if you want to get rid of things but don't want to spend the time worrying about finding a buyer. Their unique program buys directly from you so you don't have to deal with other buyers.
Pros:
Easy use
Free shipping
Quick packing instructions
Sell in bulk
Get paid with PayPal or Direct Deposit (or Donate)
Cons:
Payouts may be low
7-10 Day waiting period
Learn More
eBay is one of the platforms on the internet you could use to sell your clothes. The popular site can help you make quick money, especially if you have many name brand clothes. To sell your items fast at the best price, check what similar clothing is going for and set your price a bit lower. Don't forget to include shipping charges and sellers fees in your price. You can make more sales if you indicate that you offer free shipping, but include the shipping charges to your selling price.
You may also sell your clothes at the nearest consignment shop or on Poshmark. The disadvantage of selling at a consignment shop is that you'll have a smaller audience compared to selling on eBay.
There are also multiple online companies like ThreadUp, which buy a specific brand of clothes from people and resell them. While such companies may seem like a great way to sell your clothes fast, you should know that they don't pay much for clothes and only buy a limited number of brands.
Selling your clothes not only helps you to make a few bucks but also to declutter your home. You can also look around your house for old books you no longer read and make some money from them.
3. Redeem Your Credit Card Points
If you frequently use a cash-back credit card to make purchases, it's worth checking how many points you have accumulated. It may turn out that you have more points than you think and can be an excellent way to get cash now. Some companies may only allow you to redeem the points for gift cards and statement cards. While these companies may not give you the money you need right now, they can enable you to free up some funds in your budget.
Note: If you have a bad credit score, we don't suggest this as a method to earn money.
4. Redeem Your Recycling
While it might seem daunting to always separate your cans and bottles from the rest of your trash, it can be a great way to make some quick cash when you need it. Take the containers to a redemption center near you and exchange them for a few coins. Most of the centers reward five to ten cents per bottle or can, depending on the location of the center, but it all adds up.
Another similar option is to trade scrap metal for money. You can recycle metal you have collected, such as steel, copper, and aluminum. However, before you can exchange the metal, you'll need to determine whether it is ferrous or non-ferrous. Ferrous metals are common, but non-ferrous will earn you more cash. You can find a scrap metal recycling center by looking up "scrap yards in my area."
5. Redeem Your Coins For Cash
Don't stress about your financial situation while you can get money quickly by taking those coins in your house and converting them into cash at a local bank or Coinstar. The Coinstar machines charge a fee of 11.9% for your transaction, which will reduce the total amount you get. It's recommended to use your local bank or credit union if they offer this service.
You can redeem your coins for cash for free if you choose an e-gift card, such as Amazon.
6. Trade Your Items at a Pawnshop
If you find yourself in a financial bind that you need to rescue yourself from, you might consider taking some of your unwanted items to a pawn shop. If you have excellent negotiating skills, you might even secure a higher price than the shop's initial offer. The advantage of using a pawn shop is that you have the chance to buy back your items once you are on top of your finances, even if it's at a higher price. You will still need to pay interest, but you don't have to part with a cherished item forever.
If you're not confident with how pawn shops operate, you might consider selling your old jewelry that is just lying around in your jewelry box or drawer. You can exchange these items for money at a nearby jewelry store or any other shop such as We Buy Gold, which trades cash for gold. Although the price of gold fluctuates considerably sometimes, you'll be paid per ounce of gold you sell. You might not get as much money as the gold is appraised for, but the cash you get can help you solve your money problems.
7. Selling Plasma
When you are desperate for cash, you might consider selling your plasma. It is one of the ways you can get money in a few hours, but you'll have to withstand the pinch of needles.
There are many plasma donation centers, each with its fee structure. The fee can be between $20 and $50 per visit, as long as you meet their criteria for donation. Some centers may offer bonuses to new donors, so you can increase the cash you make.
"I Need Money Now" – Other Ways to Get Cash Today
The methods mentioned above can help if you need money fast. Here are different ways to earn money, but they require some planning, work, or patience. If you're not eligible to drive for Uber or Lyft, these other options may be viable choices when you need extra cash.
8. Pet Sit
Just like babysitting, pet sitting can help you make money today. You can do tasks such as feeding dogs, cleaning rodent cages, changing papers in birdcages, and walking or boarding dogs. You can let people know you are available by using word of mouth, social media, or through a site like Rover. What better way to make easy cash, than to get paid to watch animals! You might also get extra cash if you work extra time, depending on your "employer."
Get Paid To Play With Pets!
Rover Pet SITTER
4.5
Gain access to the nation's largest network of pet parents. Explore one of the 6 great ways to earn, including dog walking, pet boarding, doggy daycare, house sitting, drop-in visits, and pet grooming services and select the one that is right for you.
Pros:
You set your own schedule and rates
Can combine multiple services
Can set your ow pet/client preferences
Support and live vet assistance 24/7
Availability to manage your services via the Rover App
All services cover by the Rover Guarentee
Cons:
Rover takes a commission
Long approval process when signing up
Sign Up
Rover is a platform that connects people who offer pet sitting services to dog owners in their area. You can choose the type of dogs you want to work with, manage your schedule, communicate with clients, and receive payments through the app. Rover allows you to withdraw your earnings as soon as Rover approves the job you have completed, which is usually two days after you've done the job.
9. Rent Out Your Car
If you have a spare vehicle that nobody in your family is using, or you don't use your primary vehicle often, you might consider renting your vehicle to make a few hundred bucks. Generally, cars depreciate every year. You should consider renting your car out as a way to recuperate some money from all the loss in value over the years.
One of the companies that work with renting vehicles includes Getaround or Turo. Renting out your car to the company can make you up to $8000 or more. Most of these companies are flexible and allow you to choose the hours and days of the week that your car is available for rent.
With the Getaround app, you can monitor where your vehicle is going, ensuring that your vehicle is always safe. The app also automatically locks and unlocks vehicle doors for keyless entry.
Drive Passive Income
Getaround
3.5
Rent your car out to earn extra income or find a cheap rental to meet your transportation needs. Rates start at $5/hour.
Pros:
Drivers go through a thorough vetting process
Contactless Key Exchanges
Easy Passive Income
Flexible Schedule - You Choose When
Trip Insurance
Customer Support 24/7
Cons:
Risk of Damage to Personal Property
Extra Wear-Tear and Milage on Personal Vehicle
Sign Up
10. Sell Your CDs and DVDs
If you have lots of CDs and DVDs in your house that you never listen to or watch, why not sell them and make some extra money?
These days, you can sell DVDs and CDs online through sites such as Decluttr. The site mostly buys CDs and DVDs, games, books, LEGOs, and cell phones. You can sell your items by visiting the Decluttr site and entering the barcodes of the things you want to sell. As you enter the barcodes, the website will automatically show how much they'll pay for each item. If you are selling a popular item, which is likely to resell, you'll get more money for selling it to Decluttr.
After you confirm your sell list and agree to the fee they offer to pay, they will send you a free shipping label. Yes, shipping is free. The label arrives in a few hours or days, depending on your location. When it comes, box up your items and put the sticker on the box, then take it to the nearest authorized shipping store. Popular shipping stores include UPS.
Declutter with Decluttr
Decluttr
3.5
Decluttr is the perfect solution if you want to get rid of things but don't want to spend the time worrying about finding a buyer. Their unique program buys directly from you so you don't have to deal with other buyers.
Pros:
Easy use
Free shipping
Quick packing instructions
Sell in bulk
Get paid with PayPal or Direct Deposit (or Donate)
Cons:
Payouts may be low
7-10 Day waiting period
Learn More
Decluttr pays you a day after they receive your items, and don't charge you any seller or auction fee. It's worth noting, however, that you won't make as much money as selling your items outright. The advantage of using the platform is that you won't be involved in selling. You don't need to list the stuff on eBay or Craigslist, or marketing for a garage sale.
11. Grocery Shop for People Around You
Did you know that many people need groceries every day but don't have time or don't want to go shopping? Such people hire people to do the shopping for them, and that's how you can earn money.
You can also do grocery shopping for money if you sign up for a company like Instacart. Instacart offers two types of jobs. One is full-service shoppers who pick up groceries and deliver to the clients' homes. The other is an in-store shopper who works in a grocery store picking orders. Full-service shoppers need to own vehicles or motorcycles to make the deliveries. The customers will have paid for groceries beforehand, and the shoppers will have a prepaid bank card to pay for the supplies.
Working with Instacart is simple and is quite flexible to work with because you get to choose the hours you want to work. The company operates in many cities and is rapidly expanding all over the world.
Sign Up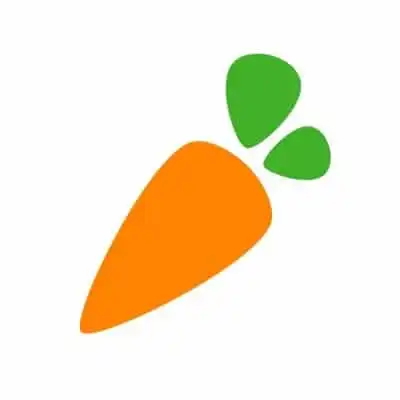 Instacart Shopper
4.5
Instacart is one of the biggest online grocery delivery companies. You can earn over $20 per hour shopping and delivering groceries to people through the app!
Pros:
Flexible Schedule - set your own hours
Fast and Accessible Pay
Tip Earning Potential
Mileage Deductions
Easy Application Process
Cons:
Vehicle Wear & Tear
Gas Costs
Apply Now
12. Run Errands for Friends and Neighbors
Because of our busy lifestyles, most people have lots of things to do but don't have time for them. You can offer to do these errands for them at a fee. It could be any errand from picking up groceries to mailing packages or signing for those that have been delivered.
If you're handy, you can ask your neighbors and friends if they need their fences mended, decks repaired, gutters cleaned, or furniture moved. You can also offer convenient services such as mowing lawns, raking grass, and leaves, as well as shoveling snow in the winter. This way you will not have to borrow money from friends or relatives to meet certain needs.
Get started by informing people you are offering these services through word of mouth, making calls, sending texts, or posting on social media. There are also numerous platforms where you can sign up for errand-running and handyman services. Just don't expect instant results. It can take time before you find clients through the platform.
13. Have a Yard Sale
Having a yard sale is one of the reasonably easy ways to make quick money. All you need to do is collect items from your house that you want to sell, give them fair prices, pick a day, and sell them.
This idea might boom if you lived in a heavily trafficked area, so you don't need to do much marketing. You can still make the yard sale work, even if you live in a secluded area, by letting the local community know through posting on Facebook groups to reach many people or sending posters around.
Related: See how to take your Garage Sale to the next level!
As mentioned earlier, if you can't manage to put together a yard sale in a few days, you can consider using platforms such as Decluttr. You might be surprised to find that your financial solution might be sitting in your garage collecting dust. Why not get rid of the junk and start getting paid for stuff you don't even use anymore.
14. Babysit
Most people think that earning cash from babysitting is just for teenagers. However, adults can also make good money since they can offer quality, reliable, and affordable care to babies while their parents are at work. In the US, there is a high demand for before/after school care. Parents with busy work schedules need someone they can trust to look after their children.
You can take advantage of social media platforms by posting on Facebook groups to let your local community know that you are offering these services. You can also market the business through community bulletin boards or signing up with platforms such as Care.com.
Babysitting can eventually become your long term job if you prove to be reliable and you can also charge extra for that extra time you watch over the babies.
15. Sell Stock Photos Online
There is a huge demand for images to be used for marketing, social media, print, products, and websites. Stock photography has, therefore, become a promising business to engage in. Stock photography sites work on a royalty basis, so you get paid every time your photos are downloaded.
The best way to ensure that you make good money from your photos is to upload a lot of content, and adding appropriate keywords that describe the picture. When people search stock photography websites with the keywords you have used, they'll view your photo, and you'll make money if they download it.
There are multiple websites that you can sign up to sell photos such as Shutterstock.
16. Take Freelance Writing Jobs
If you're an avid reader and keen writer, becoming a freelance writer should be at the top of your list on ways to make quick money. You should be able to find some writing work within a week because skilled writers are always on demand. As you gain experience in the job over a few weeks or months, you can land premium quality writing jobs that pay about $50 – $200 per article. You, however, need to be knowledgeable about the topic or do in-depth research.
One of the best ways to make livable income out of freelance writing is by becoming a regular contributor to a top website or blog in an industry. Many of these websites employ hundreds of writers to contribute to their content. This could be an easy way to earn cash fast and build back up your emergency cash.
If you want to become a top writer, you'll need to practice writing and market your skills to others. You can sell through social media to reach a universal market. Landing many jobs means that you get income regularly and that you're guaranteed to have work.
If you're not able to land jobs as the ones described above, you can still work on other platforms such as Upwork, Fiverr, and Freelancer. Although these opportunities may pay less for more work, it might be where you need to start to build up a portfolio and make you more marketable. Once you gain some returning clients, you will be able to charge more and get a consistent workflow.
17. Become a Proofreader
A proofreader is someone who does the final touches of written copy. You can become a proofreader and get money correcting spelling mistakes, grammar, and making sure the text flows smoothly. You'll be the last person to work on an article before it's published. Proofreaders have become highly sought after because there are thousands of pages of texts uploaded to the internet each day, which require final touches before they can be uploaded.
To become a great proofreader, you need to be an avid reader who can persist going through many pages of writing, which sometimes can be tedious. You'll need to have an eye for detail so that you can realize all mistakes. You'll also need to have a good grasp of English and the ability to stay focused. The best part of taking proofreading jobs is that you can work from home and make a full-time income. Full-time proofreaders can earn about $3000 – $4000 per month.
To land your first proofreading job, you can sign up with popular freelancing websites such as upwork.com. However, freelancing sites pay the least amount of money, so you shouldn't depend on them as your primary way of making money. The ideal proofreading jobs give full-time working hours and a high pay rate. You might need to go through proofreading training to land these jobs.
Another way to get proofreading jobs is by searching for companies that are looking for proofreaders. Communicate with them through email, but be ready to pitch. You may require to pitch to numerous prospective clients before you finally get hired. Proofreading might turn out to be a great way to make money online.
18. Become an Online Affiliate Marketer
Affiliate marketing has become a big opportunity to get money in recent years. It involves marketing a product for a company and earning a commission. It's an easy way to make money online. You can make a few hundred bucks or more by promoting affiliate products anywhere you can post a link online, although the ultimate way to use affiliate marketing is when you have your website
If you have your website, you can have articles that fit your website's niche and naturally promote products within your writing. This way, you give readers seamless experience from consuming relevant and informative content.
Affiliate marketing is all about referring people to a business. The more people you refer, the more money you make. We usually do this in our lives when we recommend people to hotels, movies, or shoes we like. With affiliate marketing, you can earn some quick cash.
19. Start a Dropshipping Business
Dropshipping is one of the new companies that are easy to start and manage. It involves selling products only that you don't have to be involved with either the processing or shipping of the products. You also don't need to carry an inventory of the products. The start-up cost is extremely minimal, so that you can start even with your financial constraints.
You can start a drop shipping business by creating an online store and handling all its business aspects. This means that you'll need to partner with other companies that offer services such as labeling, packaging, returns, printing, etc. You'll never have to interact with clients one-on-one, nor the products.
Many e-commerce stores run in this way nowadays. The business owners only need to focus on marketing and generating sales, while the rest of the partners handle everything else.
20. Rent Out a Room on Airbnb
Airbnb is a company that offers apartments, couches, or whole houses at a fee to travelers who are avoiding the costs of expensive hotels. Some of the travelers are in your areas for work-related reasons or are attending an event. Others are looking for a temporary home before they resume their travel.
I need money now; can I rent out my spare room? Yes, you can advertise the available room on Airbnb and reach millions of travelers who are looking for spaces to stay during their travel.
The money you make through Airbnb varies depending on where you live as well as the amenities you offer. In a major metropolitan area, the weekly rate of a single room is $297, which is a lot of money in your bank account for just letting someone crash in a spare bedroom.
21. Borrowing Money From Friends or Family
If you need emergency money, your family or friends are often the only ones you can turn to, although you don't want them to feel obligated to help you. You may not have to pay interest when borrowing money from them, plus they will be more flexible and understanding if you are unable to pay them on time.
People close to you will understand your difficulties, disregard your bad credit and won't overpay or cause you other problems. Be sure you are able to repay the money on time. Despite that, it may affect your relationship as well, so be sure to clarify the terms of the loan with both parties as soon as possible. Consider drafting your own loan agreement.
22. Get a Roommate
If you live in a house and have extra rooms that you often do not use unless you are hosting your family or friends, you could turn it into a source of income by looking for a roommate.
Getting a roommate is advantageous in that, you get to split expenses and other bills such as utilities. Before letting anyone move in, be sure to get a lease agreement in place.
23. Request a Payroll Advance
Some employers provide their employees with the option to request a cash advance on their salary. Check with your HR department to determine if this option is available to you. Keep in mind that this is only a temporary solution, and won't likely provide you with a long-term solution.
24. Sell Unused Internet Bandwith
With little effort, you can earn a few dollars from unused internet bandwidth. There are several companies that will pay you for your unused data. The amount of money you potentially can earn depends on how many devices you connect to the internet and how long you keep the connection running.
25. Drive For Uber/Lyft
Consider driving for Uber or Lyft to earn some extra cash. Both companies have a relatively quick approval process for new drivers. Once approved you'll be connected with users who are willing to pay you for a ride.
You can do this job on nights or weekends when you're not working your other job. Some people even drive for a living using these apps.
26. Work Overtime
If your current company allows overtime, take full advantage of it! If you need money now, picking up a few extra hours or even a few extra shifts is a sure way to put your existing skillset to good use and earn you some extra money immediately! If your employer doesn't currently offer overtime, discuss with your manager if there is an opportunity to do so.
27. Trade-in An Old Smartphone
If you have any old cell phones or tablets lying around after you've upgraded to a newer one, consider selling them for some extra cash. Facebook marketplace, eBay, or a local store near you that purchases used electronics are all great options to sell your old devices.
28. Apply For a Loan
You'll notice this is the LAST option – loan requests and going into additional debt isn't an optimal way to solve your financial problems, you may have no choice at times but to borrow money immediately. If you're in such a situation, you might consider applying for personal loans, payday loans, or short-term loans. A bank loan will be directly deposited in your bank account and is better than using payday lenders. However, note that a bank will look at your credit record before making that direct deposit, and you can only get access up to a certain credit limit. With a payday loan or cash advance, you will get your money fast within 24 hours and will be required to pay it back quickly too. However, you could also apply for a title loan.
If you need emergency funding or do not have time to go through a lengthy process, a short-term loan may be for you. The online loan providers can connect you with lenders within minutes of completing their online form. The online loan providers above accept loan requests from people with bad credit scores.
If you take a personal loan, you'll be allowed to borrow an amount at a fixed rate, which will be paid over a specific period. Usually, the repayment term is reasonable, and the interest rate won't fluctuate. Some personal loans are spread over two or five years, which makes them more manageable to payback compared to loans from payday lenders. Before you take up one, please understand the repayment schedule and maintain good credit scores and good credit history in case you need a loan in the future.
Best Rate Guaranteed
Credible Personal Loans
5.0
Compare top lenders all in one place, side by side! Apply for a personal loan to consolidate debt or get you one step ahead. Flexible repayment terms and amounts up to $100,000. Rates start at 5.40% APR, and you can check your rate without affecting your credit score!
Pros:
$200 guaranteed if you find a better rate elsewhere
A+ BBB accredited
Simple Application Process
Large Network of Vetted Lenders
Outstanding Customer Service
Accurate and comparable rates from pre-qualification to loan finalization
Cons:
High-volume call and email list contact
Venders may charge additional fees in terms that Credible does not
Compare Rates Now!
Personal loans can also come in handy if you are looking to buy a home or a car. The loan has the same approval process, as mentioned above. You may, however, need to shop around and find the best lenders who will offer you a substantial amount.
If your credit score is low, perhaps you could consider taking out a bad credit loan. Loans for people with bad credit are designed for those with a credit report that is less than perfect, or those who don't have any credit history. The interest rates on these loans are usually higher, as they help the lenders reduce the likelihood that you will fail to repay the loan. In addition, there are usually greater restrictions on these loans than for other loans.
Alternatively based on eligibility requirements – you could try to get a lower interest rate (assuming you have good credit) and take out a home equity loan. This line of credit should be considered a short term loan and needs to be repaid quickly, to avoid having excessive amounts of interest due. Please borrow responsibly, if you have to take up a loan, ensure it is from a legit financial institution, understand the repayment schedule, and ensure you will deposit the agreed amount in your bank account until the loan is fully paid.
29. Sell Gift Cards
If you have gift cards you won't use, consider selling them. On sites like CardCash, you can sell your gift cars for cash. Of course, you won't get the full value, but they pay as much as 92% of the card's value on average.
Keep in mind that it could take a few days to receive your cash since you may have to mail the card to them, so you shouldn't use it in extreme emergencies.
30. Request Forbearance
If you can't make ends meet, and you're staring at bills you know you can't pay, consider talking to your creditors.
Many lenders and creditors have plans for people in difficult situations. The key is to talk to them and not ignore the bill. Utility, credit card, and auto loan companies are often willing to postpone your due date or work out a payment plan to help you get caught up without losing services.
The key to any payment arrangement is timely payments. If you miss the due date by one day, many companies will void the agreement and immediately require all past-due amounts.
If you can't make your mortgage, talk to your lender about the option for a forbearance agreement. During the pandemic, this was common (and the law), but many lenders still offer a helping hand.
If your lender doesn't offer forbearance, ask about a loan modification. The process takes a little longer, but it's another option if you can't make your mortgage payment. You'll go through an application process to prove you can't afford your current payments, and if approved, they'll put you through a trial period.
You must make your payments on time during the trial period so they can final approve your loan modification, making your mortgage more affordable.
31. Refinance Debt
If you have high-interest debt, consider refinancing it. Depending on who has the best rates and terms, you can refinance mortgage and auto loans with your current bank or a new lender.
The key is to shop for the best rates and terms you can afford. If interest rates are higher now than when you borrowed the funds, consider looking for a longer-term loan. Of course, you'll pay more interest in the end, but your monthly payment may be more affordable.
If you have high-interest credit card balances, consider looking for a 0% balance transfer APR credit card. Pay attention to each card's introductory APR term and the balance transfer fee to understand the true cost.
When you choose a card, make sure you can make payments that will pay the balance off before interest accrues or pay as much of the balance down as possible.
The best option is to find a credit card with no balance transfer fee and at least a 12-month 0% APR period. This gives you 12 months to pay the balance down or off, and if the remaining balance is subject to interest for a few months, it will likely be less than you'd pay in the balance transfer fee.
32. Cancel Unused Subscription Services
The average person has $237.33 in monthly subscription services, and 84% of Americans underestimate how much they spend on monthly subscriptions.
If you pay for subscriptions you don't use, it's like throwing money out the window. So it's time to determine what you pay for and what you no longer need.
If you have a smartphone, go to your phone's app store, either Google Play or the iOS store, and click on Subscriptions within your account. This gives you a list of everything you pay for. For any subscriptions you don't want, click unsubscribe and follow the prompts.
You should also comb through your bank and credit card statements for the last 12 months to see what you paid for and what you can cancel.
If that's too much, consider subscription-tracking tools like Rocket Money and Trim. These services track your recurring payments to subscriptions and cancel them for you upon your request. Sometimes you have to take a few extra steps to prove the cancellation, but they do most of the legwork for you.
Community Loans
See what resources your community offers if you're over your head in bills. Some communities have programs to assist people who can't pay their utility bills, rent, or basic living needs.
Check with your local community service agencies, churches, and local charities. For example, Catholic Charities offers emergency services in many locations. Each area has different requirements, so look around and see what's required.
Pay Day Loans
Payday loans are among the riskiest option, but if you're in a bind, it might be the only solution. A payday loan is a loan that bridges the gap between paydays. Unfortunately, they usually have high-interest rates and extensive penalties if you can't repay the loan on your next payday.
It's not unheard of to have interest rates over 100%, so use this only in extreme emergencies, and ensure you can pay the full amount back on your next payday to avoid a vicious cycle of debt.
Credit Card Cash Advance
Many credit cards offer a cash advance option. This isn't the same as buying something with your credit card. Instead, it's a loan or advance of a part of your credit line and has different terms.
Read your credit card agreement carefully to understand the rates and terms. You'll usually pay a higher interest rate, and the interest accrues immediately; there isn't a grace period like the purchases you make with your credit card get.
Cash advances usually have the maximum interest rate the credit card charges, so use this option only in emergencies when you've exhausted all other options.
Title Loans
Title loans are also a last resort but may offer better rates and terms than a payday loan. With a title loan, you borrow money against the title of an asset, typically your car.
If your car has value and you don't have a loan on it currently, you may borrow from the car's value and pay back the amount in a short period, usually a few months, but some lenders allow slightly longer terms.
Like cash advances, you'll pay a high-interest rate and possibly fees, so know the full cost of this option and ensure you've exhausted all others first.
Borrow From Your Retirement
You may be able to borrow money from your retirement, especially if you have an employer-sponsored 401K. However, not all plans allow you to borrow from it, so talk to your plan administrator if you need a loan.
By law, you must repay the money within five years, although your plan may require faster repayment. If you don't repay the money on time, it becomes taxable income, and you'll also owe a 10% penalty on the funds not repaid.
Bottom Line
While you may be thinking, "I need cash now", be careful not to choose the options that come with significant risks. There are multiple lucrative ways of making money, such as opening up a new credit card and crowdfunding, but you should first weigh their benefits.
No matter how desperate you are for money, make sure you are doing something legit (no MLMs). There are many online platforms available, but not all are legit. Be careful not to fall prey to online scams that are devised to defraud desperate people looking for easy money. Consider applying to as many parttime job opportunities as possible, and be sure to check out our eBook to learn more about becoming financially independent.
Do you have a good idea on how to get money today when you need cash the most? Let us know in the comments below!
Samantha Hawrylack is a personal finance expert and full-time entrepreneur with a passion for writing and SEO. She holds a Bachelor's in Finance and Master's in Business Administration and previously worked for Vanguard, where she held Series 7 and 63 licenses. Her work has been featured in publications like Grow, MSN, CNBC, Ladders, Rocket Mortgage, Quicken Loans, Clever Girl Finance, Credit Donkey, Crediful, Investing Answers, Well Kept Wallet, AllCards, Mama and Money, and Concreit, among others. She writes in personal finance, real estate, credit, entrepreneurship, credit card, student loan, mortgage, personal loan, insurance, debt management, business, productivity, and career niches.