The more you have in cash right now the better off financially you are. So finding ways for how to make 200 dollars in one day is a perfect way to top off that emergency fund and help prepare yourself for any financial misfortune.
The best way to prepare for any recession is to make sure we have extra cash on hand. It's our best line of defense from having to take out a high interest bank loan and it allows us to shed financial stress when times get tough.
As the old saying goes, cash is king. That is especially true right now when everyone seems to need 200 dollars fast.
19 Ways To Make 200 Dollars In One Day
It's possible to make $200 in a day. It takes grit and tenacity, but it's doable. And once you get the hang of it and figure out where you shine, it's not that hard.
Here are some of our favorite ways to snag that extra cash.
Become A Tutor
If you're good at making meaning out of concepts, tutoring could be a way to make quick money. There are a ton of different ways to tutor and use the most of the skills you possess. Here's some ideas to get you started making 200 dollars in one day by tutoring.
1. Online Tutoring Jobs
Know a subject well or like working with kids? Tutoring online could be a perfect place for you to make $200 in a day.
There are a plethora of companies that will pay you $15-$25/hr to tutor English to Chinese children such as VIP Kid, QKid, and DaDa. However, the catch is that you have to have your Bachelor's degree. Teaching English online does have its challenges though, as there is a big time difference. But you could teach English online before your normal day job to earn more money.
There is a workaround to that though. Grow your own tutoring side hustle. This can be a little harder than working with an established company, but the payoff is huge.
Use Skype or Zoom to hold hour-long sessions with individual families and charge according to what's fair. In some cases, that could be close to $100 an hour if you're tutoring in a high cost of living area. With only a few hours of work, you can set yourself up to save a ton of money down the line.
2. SAT/ACT Tutoring Classes
Another way to make money fast is to tutor group SAT/ACT classes. These are 3 hour long classes generally held on the weekend to help kids practice the SATs and develop the necessary study skills to ace that test.
While they're a bit labor intensive at first, once you have your course formula, you can hold one once a month (or more) and charge students $100-$300 to attend – depending on your area. Use local coffee shops and FaceBook to advertise your class and get the word out.
That can easily make $200 online or in person in a day.
3. Grad School Prep Classes
Similar to the SAT/ACT classes, tests like the GRE, MCAT, LSAT and others are crucial for students wanting to get into grad school. However, since the stakes are much higher, you can charge much more.
Depending on the area an hour of specialized tutoring can be anywhere from $100 to $250. And even if you're not in a HCOL area, online tutoring for these specific tests can net you a similar amount of money.
Just make sure that you've taken the test you're tutoring and can give your students your score proudly. And if you got a perfect score, you can use that to up your rates just a bit more.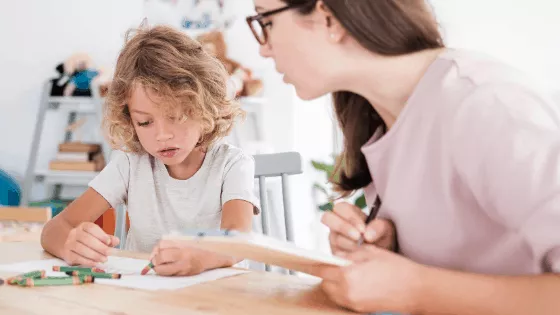 Freelance Work
Freelancing is a great way to make money online. There's a freelancing gig for any type of skill you might have. And it's a great way to make money if you're an introvert and prefer working alone. Here are a few ways to get started.
4. Freelance Writing Jobs Online
Freelance writing is a good, flexible way to make online money. You can start earning money the second you land a client who is willing to pay. It takes some grunt work to find clients, but one or two clients could help you pocket anywhere from $50-$350 an article, depending on who and what you're writing.
To find clients, you want to reach out to your network first and let everyone you know that you're trying to freelance. Post on Facebook, Twitter, LinkedIn and any other social media platform you have access too. It's best if you also have a place to house your portfolio online that you can link to the post.
You can also check sites like upwork, freelancer.com, or bloggingpro.com for work. While these sites don't have the highest paying gigs, it's a great way to get started on your freelance writing side hustles.
This is a good way to dig up writing leads and land you one off clients. If you do good work, they might hire you back on for another job. And even if they don't, you can add it to your online portfolio of work to help land future clients.
If you've exhausted both your network and online writing sites, try cold pitching websites. Use a directory like Writer's Market to find publications in your market and start developing pitches. Pretty soon, you'll have a strong client base, and making that $200 a day shouldn't be a problem.
5. Virtual Assistant Jobs
Another great online freelancing gig is to be a virtual assistant. These jobs are very versatile, but a great way to grab some extra cash. Working for $20 an hour for 10 hours a week pockets you $200 a week, or maybe even in a day.
A great way to get started is to join a few virtual assistant groups on Facebook. These are great places to find clients and offer your services. Say you're good at Pinterest, you can even find specific VA groups dedicated to connecting businesses with people who will manage their Pinterest.
Make sure you have a clear idea of the kind of virtual assistant work you want to be providing, and maybe make a portfolio of samples and a list of work that you'd like to do. The more you can provide for people looking for assistants, the more likely you are to be hired for the job.
6. Social Media Manager
Social media managers are in charge of making sure a company's brand is consistent across all platforms. They create campaigns and manage all social media platforms. They basically create the voice of a brand. They also run ads for each company and help bring in the company money from selling courses, merchandise, and other products. Social media marketing has been another role that has been increasing in demand.
If you're good at this sort of thing, you can make pretty good money. Just starting out, you can expect to earn $25 to $35 an hour. You typically work 10 hours a month making sure all the branding is correct, so at the end of the month, one client could generate anywhere from $250-$350 money every month for just a few extra hours of work a week.
And the better you get at branding the more you can charge, so this gig becomes an excellent side hustle. You could net several thousand extra a month if you collect a few clients.
If you're not sure where to start, join a Facebook group or look on Upwork to see if they have any postings that fit your particular interests. You could also take a course if you feel like you're interested, but don't necessarily know where to start.
7. Freelance On Fiverr
Monetize your skills and get started making money online. Got a knack for graphic design? Writing quippy love poems? Fiverr is a great place to get paid for your skills. The idea of Fiverr is it's a marketplace for buyers and sellers to exchange electronic goods – like logos, freelance copy, that sort of thing.
It got its name because most work starts at $5 for a gig, but the seller ultimately sets the price. You can charge more for a larger project, or have a tiered project, where each addition is a couple extra bucks. You can even have a rush option that you can charge more for, but clients get a faster turn around.
It's a great way to pick up some extra cash when you've got spare time and you'll often see repeat customers. Soon you'll have hustled your way to an extra $200 in your pocket.
8. Get Paid To Type
General transcription jobs such as TranscribeMe is an easy way for you to make some extra cash. Rev is another company that pays for typists to do transcription service on their users' behalf. Being able to work from anywhere while you transcribe audio is a sweet gig, but varies depending on how quickly you type.
Video transcription or adding captioning to videos is another option for you to make money from home. These remote jobs don't require a lot of background or training, and allow for you to work remotely from the comfort of your own home. This job can is a great way to earn extra cash and can easily bring you more than $200 with just a few hours of work daily.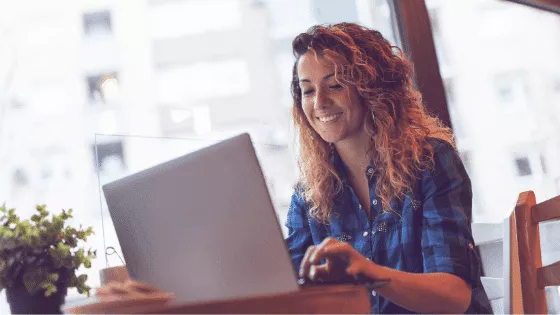 Sales Options
Maybe you're not a solid freelancer, there are still many other ways to make $200 in a day. Try looking around your house for different things to sell – or designing and marketing a product. Selling stuff on eBay is another way to earn $200 a day online, plus you get paid cash via paypal.
9. Sell Old Cell Phones
Are you interested in technology and have a bunch of old phones lying around? You'd be surprised what they're worth and should consider selling them. A lot of people are in the market to buy old phones either to use for parts or to add to their vintage phone collection. Do some decluttering, collect the old phones, and sell them on eBay.
Depending on what models you have, they could have a decent resale value. Do some research, but your phones could be worth anywhere from $30 to $100 a piece. Maybe even more. And if you have a few lying around, that's an extra couple hundred bucks.
10. Domain Flipping
Domain flipping is similar to house flipping, but it focuses on buying and selling domains online – not houses in a neighborhood. The basic premise is that you buy a domain that you think will be profitable for cheap. And then you turn around and sell them for a much more significant price.
It takes a tiny bit of money upfront and some chance. You can generally purchase domains for around $10-$15, depending on who you purchase them through. But if you're good at picking domains, you make $300 dollars to $2000 pretty quickly.
You'll want to make sure that you're checking any potential domains for length, brandability, relevance, and search friendliness.
11. Organize a Garage Sale
Organizing a garage sale is a bit labor intensive, but it's a great way to earn a bit of extra cash. You'll want to consider the weather when picking your date, since people are less likely to show up on rainy or cold days. So having a garage sale is best done in spring or summer – but not if it's too hot outside. But if it is warm outside, help your kids entrepreneurial spirit and host a good ole fashioned lemonade stand along with the garage sale.
You could even get the entire street involved and help everyone make a little money. If you and your neighbors want to collaborate, maybe have an entire block sale. Have each neighbor set up a small garage sale.
Whether you are having a yard sale by yourself or collaborating with your neighbors, you'll want to make sure that you advertise in order to get people to show up. Post on craigslist and facebook marketplace to let people know where it's going to be. You might even want to post on your local NextDoor app as well.
12. Sell Old Items Online
I would avoid selling big ticket items at yard sales though. As people tend to haggle down hard at yard sales. Instead I would list bigger ticket items online. I would also do this if you have some things, but not enough to host a full on yard sale. It's also a great option if you live in an apartment.
Declutter with Decluttr
Decluttr
3.5
Decluttr is the perfect solution if you want to get rid of things but don't want to spend the time worrying about finding a buyer. Their unique program buys directly from you so you don't have to deal with other buyers.
Pros:
Easy use
Free shipping
Quick packing instructions
Sell in bulk
Get paid with PayPal or Direct Deposit (or Donate)
Cons:
Payouts may be low
7-10 Day waiting period
Learn More
Facebook Marketplace, Craigslist and eBay are all great places to sell extra stuff around the house. Spend time staging the object to take clear pictures of multiple angles. Also list as much information as you can about the object as you can. The more detailed your posting is, the higher quality inquiries you receive.
When you and your buyer have reached a verbal agreement, make sure that you make sure you meet the buyer in a public space; some police departments have a specific parking spot for this exact reason. A library or store parking lot are also good places to meet. And don't take money electronically. That way you make sure that you're actually getting the agreed upon price.
13. Etsy Printable Store
Have you just moved? Or had a bridal shower? Or another big event that took lots of planning hours? If you did, you could turn your planning work into an Etsy printable. It's a bit of work up front to get you started, but once it's set up, the extra income is completely passive.
Break down what you did into smaller, easily digestible check-lists, add some graphics using something like Canva or Adobe, and create the store. You're good to go start making money and you don't have to touch the printable again. Etsy handles all of the details. Every week money will get deposited into your bank account.
You could also make fun scavenger hunts, or decals, or basically anything else that you think consumers might purchase. This side hustle is great for creative minds and it's easy passive income for cash.
77+ Pages
14. Create An Online Course
Another way to make $200 fast is to create an online course. Online learning is huge, and online courses work especially well for adult learners. If you have a background in tech, this way of making money could be particularly lucrative. This is probably one of the best online jobs to have, since the income becomes fairly passive. Once a course is established you'll be able to make 200 dollars fast.
You can do this several ways, but some of the most common ones are posting to Udemy or Coursera. Of course, it takes time to develop, record, and edit a course. You really want to make sure that you're doing your research and filling a content niche before spending the time and energy creating content.
But the payoff can be huge, some courses pull in more than $1,000 a month once they take off.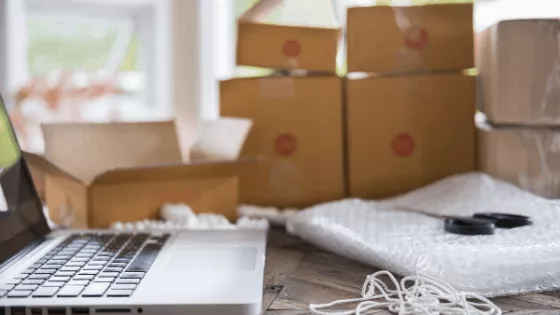 Side Gigs Or Extra Jobs
There is, of course, the more traditional route of earning some extra money. And while it won't make you rich quick, finding an extra job for a short time can definitely be a great way to pad your emergency fund or save for your next adventure. Finding ways to earn extra money on the side is something great to fall back on when you need ways to make money fast.
Sometimes when you have a full time job, finding ways to make extra money can be difficult. Something as easy as pet sitting on the weekends can become a money making machine. Sites like Rover are great to get started babysitting animals in your free time.
Get Paid To Play With Pets!
Rover Pet SITTER
4.5
Gain access to the nation's largest network of pet parents. Explore one of the 6 great ways to earn, including dog walking, pet boarding, doggy daycare, house sitting, drop-in visits, and pet grooming services and select the one that is right for you.
Pros:
You set your own schedule and rates
Can combine multiple services
Can set your ow pet/client preferences
Support and live vet assistance 24/7
Availability to manage your services via the Rover App
All services cover by the Rover Guarentee
Cons:
Rover takes a commission
Long approval process when signing up
Sign Up
15. Get A Second Job On The Weekends
While getting a part-time gig isn't the most glamorous way to make extra money, working a steady job on the weekends or evenings is a great way to earn some quick money. Jobs like barista, pizza delivery and waitress allow for a lot of flexibility in hours, and especially if you work at a nice restaurant, tips are a great way to generate revenue.
You could also look elsewhere for a steady part time job that fits your skill sets. A lot of people are hiring for part-time work, and with a little digging, you can definitely find something that's right for you. Keep reading to see how you can make quick $200.
16. Task Rabbit
If you don't have time for a part-time job, you can look into TaskRabbit. It is an app that connects people who want extra income with clients who need work done. The quicker you connect, the sooner you'll make 200 dollars asap. However, it's only available in certain places and you must be 21 or older to work for them, so do your research before signing up.
Get Local Jobs
TaskRabbit
3.5
Connect yourself with busy people who are in need of local Taskers. Everything from home repairs to running errands, as a Tasker you can get paid to do what you love, when you want. Be your own boss. Set your own rates. Grow your business!
Pros:
Set your own rate
Set your own hours
Some virtual services for work from home
Limited insurance offered to cover possible damages
Pay is consistent
Cons:
Initial platform fee
Long screening process
Availability or work may be inconsistent
Tasks are not available everywhere
Hard to contact company
Sign Up
The gigs range from shopping for groceries to mowing lawns to cleaning and doing laundry. If you're willing to get your hands dirty you could easily make 200 bucks with a day labor gig. But making $200 fast may mean you have to put together a list of everything you're able to do, so you can market yourself to people who need a handyman.
They're as diverse as you can imagine, and you're certain to find something that fits your skill set. You're paid an hourly rate or a per-task price, depending on the assignment, and Task Rabbit takes a small service fee. However, there's also a possibility of tips, 100% of which are yours to keep. A couple gigs with some good tips, and you're well on your way to that extra 200 dollars fast.
17. Craigslist Gigs
Craigslist has an entire section dedicated to helping per diem workers connect with jobs. You can find anything from people needing their house cleaned, to local modeling gigs, to events that need day staff. You can also find ads for surveys and test groups. There are gigs for almost anything you're interested in.
While it definitely depends on where you're located, some of the studies and per diem work jobs could definitely net you $200 if you do some digging. Just use caution to make sure the jobs are legitimate before you take them. If it's too good to be true, it probably is.
18. Rent Out a Room on AirBnB
Do you have a spare room in your house or any unique space? If so, rent it out ! This could be a perfect way for you to make money – $200 a day could be easily done! The great thing about renting on Airbnb is that you can pick and choose the dates that you have someone there – so it can fit around your life easily.
19. Get Paid To Take Surveys
Making money on survey sites is super easy. You basically can earn cash while you watch TV. The best survey sites are ones like Swagbucks. Another great survey site is Survey Junkie. These two are legit survey sites that make earning extra money fast possible. These online survey companies don't really have any requirements to get started taking online surveys. You'll begin to earn money immediately.
5.0

Free app that pays you to shop online, watch videos, take surveys, search the web & playing games online. Payouts are redeemable via gift card or cash!

Pros:

Free to join!
$10 Sign Up Bonus
Variety of rewards options
In-store & online cash back rewards
Very easy to use website & mobile app

Cons:

Some offers require a lot of effort to earn rewards
Some tasks don't offer many points
Payouts for watching videos can be low

Sign Up

5.0

Get paid for taking online surveys!

All you have to do is build your profile, take surveys, earn points, and get paid!

Payouts are available via PayPal or e-Giftcards.

Pros:

Free to sign up
Redeem for cash or gift cards
Points have a long "shelf life" compared to other sites.

Cons:

Payouts for some surveys are low

Sign Up
Getting paid for your opinion is easy to start earning some side income. Now keep in mind, taking surveys isn't going to make you rich, but they're something you can do in your spare time. This may not be the best way to earn money fast, especially if you need $200 fast, but if you do it every single day it adds up quickly. You can sell the gift cards on sites like Cardpool.
Try These Quick Ways To Make 200 Dollars In One Day
Times are tough and stressful, but there are things you can do to make the most of it. Your best bet is to find some odd jobs you can pick up so you don't have to keep spending on a credit card. Start to save money, and discover the best ways for you to earn $200 dollars/day.
No matter whether you like selling things, manual labor, freelance gigs, you can definitely make $200 a day pretty quickly. And if you keep working with clients over a period of time, it will really pay off.
In no time at all, you'll have a padded savings account and some peace of mind. And you can add any of these to your resume to help make sure you're ready if you ever need to pivot your career.
While making $200 a day is very exciting, it is important to keep track of your money so you can know exactly what's coming in and out of your account.
What're your favorite ways for how to make 200 dollars in one day? Let us know in the comments!
Samantha Hawrylack is a personal finance expert and full-time entrepreneur with a passion for writing and SEO. She holds a Bachelor's in Finance and Master's in Business Administration and previously worked for Vanguard, where she held Series 7 and 63 licenses. Her work has been featured in publications like Grow, MSN, CNBC, Ladders, Rocket Mortgage, Quicken Loans, Clever Girl Finance, Credit Donkey, Crediful, Investing Answers, Well Kept Wallet, AllCards, Mama and Money, and Concreit, among others. She writes in personal finance, real estate, credit, entrepreneurship, credit card, student loan, mortgage, personal loan, insurance, debt management, business, productivity, and career niches.