Watching movies and television shows have become a national pastime during the pandemic, with streaming services like Disney+ holding colossal user bases. However, with so much material to watch, it takes you away from the potential of making money.
Wait, is that really true? Not exactly. There are ways to make money watching movies, watching TV shows, watching videos online, and more to help out movie studios and earn extra money or an extra gift card here or there.
Get paid to watch movies and videos can serve as great side hustle ideas, and wouldn't it be great to make money on a fun activity you enjoy anyway?
How much money can you earn watching movies?
You can make a few hundred per month by watching movies for money.
While there is no exact number we can put on it due to a variety of factors such as the program you sign up for and the number of movies you watch, there is a ton of potential.
In this list, we will go over 15 easy ways to start earning extra cash watching movies.
15 Ways to Get Paid to Watch Movies
1. InboxDollars ($5 signup bonus)
InboxDollars is an incredibly popular method to make money online in numerous ways, such as taking surveys. In fact, surveys are what the program is pretty much known for.
However, the app also has a method to earn easy points watching videos online, watch movies previews, watch celebrity videos, and more.
Although this is not a movie-specific program, you can watch videos online from lengths of a few minutes to an hour to get cash. Along with a five-dollar paid flat fee for new users, be prepared to work hard to make even $200 a month as survey apps are notorious for their difficulty in making money online.
Free $5 Sign Up Bonus
Inbox Dollars
5.0
Get rewarded for watching movies, taking surveys, playing games, reading emails & get cash back for shopping online. They even have coupon cash rewards!
Pros:
Earn money, not points
Little time and little effort is needed to earn
Surveys pay well
Payments in PayPal, eGiftCards, or Visa
$5 Sign Up Bonus
User friendly site and app
Cons:
$30 minimum payout
Must reach $15 before your first payout
Pay can take up to 2 weeks to process
Sign Up
2. Swagbucks (Earn $5 bonus)
If you haven't heard about Swagbucks and have been looking into ways to make side money, you must have been living under a rock. The Swagbucks mobile app is the premier app for online surveys.
Like the former program, it also has ways to make money online not by watching movies, but by watching trailers and other videos throughout playlists.
One Swagbuck credit equals one cent, and you get five dollars on sign up in addition to anything else you earn through your hard work or referral programs.
Get Paid for Everyday Things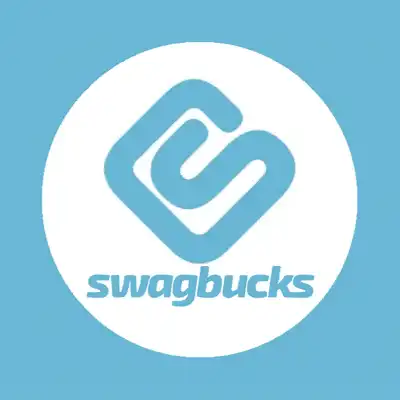 Swagbucks
5.0
Free app that pays you to shop online, watch videos, take surveys, search the web & playing games online. Payouts are redeemable via gift card or cash!
Pros:
Free to join!
$10 Sign Up Bonus
Variety of rewards options
In-store & online cash back rewards
Very easy to use website & mobile app
Cons:
Some offers require a lot of effort to earn rewards
Some tasks don't offer many points
Payouts for watching videos can be low
Sign Up
3. MyPoints ($10 bonus)
The last survey app on the list, MyPoints, is one of the other reward sites that will provide you points for surveys, videos, and other specific tasks. After signing up, you can receive a $10 bonus, which is obviously more enticing than the former apps' $5 bonuses.
You can watch videos/advertisements to make cash, and you can redeem your points via PayPal, airline miles, shopping vouchers, a gift card, or more. It is reasonably simple to cash out what you make, but since it is a survey site, first and foremost, it's not going to be the most efficient way to earn money.
Play Games, Take Sruveys, Shop - EARN
MyPoints
3.5
Earn points you can later redeem as gift cards for playing games, shopping, completing surveys, and more! Gift cards are redeemable at highly desirable retailers like Target, Starbucks, Apple, and more! Redeem your points once you hit 700 or more.
Pros:
Large Selection of Retailers
Quality Redemption Options
Mobile App
Cons:
Can't Earn Without Spending First
Some Surveys May Have Specific Terms
Join Now
4. Join a Focus Group
Focus groups are always looking for potential clients to help them out with feedback to companies, and movie productions could use this feedback just as much as anyone.
At the end of the day, the only way movies make money is if people are going to theaters to watch them, and that is not always a guarantee. Art in itself will be subjective, and not everyone will want to go for each movie.
Websites like Pinecone Research will connect people with ways to achieve their movie-watching money-making goals, and it can help you get even more connections and methods of making money.
Focus groups are everywhere, but you have to do your searching for it online!
5. Nielsen
Nielsen is one of the simplest ways to make money. If you have ever been interested in television program ratings, you've seen Nielsen Ratings thrown around.
If you download and install their app, they will pay you $50 a year to track your watching tendencies. You can even win more cash and prizes through its random contests on the app each month.
It's a pretty great way to make extra money watching videos, and it's simple. $50 may not seem like a lot over a full year, and it really isn't, but it's still another $50.
6. Viggle
Viggle works similarly to survey apps, but it is geared towards music and TV fans. If you check-in via the app when you are watching shows, movies, or whatnot, you will earn Perk Points, Viggle's form of credits.
Seems pretty straightforward, right? It is!
The only thing is that you will not receive much money for this, but it's an excellent way to earn passive income through activities you are already doing. By tapping programs on the app, you earn points, and 30 to 35 points means one cent. You'll need a lot to get even a dollar.
7. SuccessBux
SuccessBux is more of a hybrid between survey-geared sites and Viggle. It says that it has paid over $20,000 in rewards over the past five or so years, which is obviously not significant.
Nonetheless, you can earn a few extra bucks just by watching ads and movies and listening to the radio. The payment cashout starts at $1.10, making it much easier to receive the money stemming from your work.
8. Checker Patrol
Checker Patrol assists any company looking to market products towards its customers, from restaurant owners to marketing advertisers, exhibition chains to theaters, and more.
Basically, there are a few different aspects to being a checker, and movie studios want to know this information from your local movie theater.
Open Checking: You would be going to a location to answer a questionnaire about the establishment. There's no need to act incognito because its workers know you are there.
Blind Checking: This is just like open checking, but you must remain undercover. Many people buy tickets, and you'll need to blend in with them.
Trailer Checking: This requires you to arrive at a theatre before a movie showing and watch movie previews running before the movie.
Sneak Preview Checking: When a movie is set to release in a week or two, your job as a sneak preview checker will be to collect data at these sneak previews, such as how many people attended the events and more.
Working on checker control is a cool way to make sure you get some extra cash by watching movies and getting out of the house! This may even be an easy job for your teen.
You'll learn lots of info from box office information, visit movie theaters, and earn some money, a gift card, or other rewards to make your dream come true.
9. Perk.TV
Perk.TV is the opposite of Viggle in that it's geared towards movies and trailers. Instead of checking in to watch TV shows through it, Perk.TV has you check in to watching movies. Every minute you watch a movie results in a point, so you can earn around 120 points on one movie!
The app also encourages live interaction with the movies, as you can answer real-time quizzes and polls relating to your watching experience.
10. VeriTES Field Force
VeriTES is sort of similar to being a checker. Basically, you will be checking movie theaters on a secret basis to ensure everything is set up the way Hollywood wants it to be. It's an important role that people don't realize happens quite frequently around the country.
Once there, you will be responsible for collecting information on movie previews, customer surveys, lobby checks, seating capacity checks, and more. Over 50,000 people currently work for VeriTES. So, if you consider yourself an introvert, this is certainly not a job where you work alone.
11. AppTrailers
AppTrailers pays you to watch trailers for movies.
That is literally all it is, and it sounds like a fantastic way to make some extra cash. So many people love watching trailers, as it's an art of its own. In fact, trailers are typically produced by external companies, which is why they may seem so different in tone to a movie's final product.
You can be a part of the audience towards many movie trailers, from the well-known to indie films, and not only make money from it but also find new appreciation in cinema.
12. In-theater Checks
Market Force Information is another company that provides opportunities to check theaters and make sure they are doing what they should be doing to help Hollywood roll in that cash.
You will be able to watch movies for free, sometimes even when there is a movie premiere secret. There are also different types of checks in with Market Force Information, similar to Checker Patrol.
Open Checks: You will gather information on the number of people attending showtimes and other bits of data.
Trailer Checks: You will watch and record all trailers on all screens before assigned features.
Blind Check: Going undercover, you will count the number of people entering each theatre on a given day.
Ad Checks: You will watch a sneak preview of upcoming releases to collect demographic information and reactions for the audience.
Sneak Checks: Watch videos of movie previews for upcoming releases to gauge the viewers' audience type and reactions.
Comprehensive Checks: You will not only watch the movie and gather data on the moviegoers, but also anything you notice regarding the theater itself.
You can earn $30 a day while watching a brand new movie for free. That's awesome.
13. Netflix Movie Tagger
Netflix needs people to tag its thousands among thousands of shows and movies on its service to sort it with metadata properly. If you've ever seen a comedy inappropriately placed in a drama section on Netflix, then you know its metadata was incorrect, and someone tagged it that way.
It can be lots of fun being a Netflix tagger, as you can get paid to watch Netflix. Not all of their movies and shows are actually entertaining, however, so you could end up feeling like this gig is a drag.
The Netflix job board does not widely advertise these positions or make it available for too many people, so knowing your movie and television is a must. This is a remote position that almost becomes a regular part-time role, so making sure you spend a lot of time watching movies and shows, some you will hate, just to know its tags, will come into play.
14. Get Paid to Write Movie Reviews
Getting paid to review movies is pretty much a dream for some people, but it's not easy to get into. While everyone may feel like they can become the next Roger Ebert if they are given a chance and purchase some digital real estate, it takes more than just a knowledge of movies and the art to become successful.
You need to be a great descriptive writer, get lucky breaks, work your butt off, know the right people, and learn everything you can about the industry. It's not all it seems to be, but it's a great gig to have if you can make it in the world.
Whether or not you work for yourself or work for a company, repetition is key.
15. Launch a Movie Review Blog or YouTube Channel
Instead of writing movie reviews, maybe you can instead create a YouTube Channel reviewing movies coming out. This will be another difficult path towards movie-watching profits, but if you become successful, you can make tons of money.
If you are a fun and entertaining person with love for video editing, then you already have a foundation for your Channel. Then, get creative. What can you do with your ideas?
There's no limit to your creativity, but ensuring you work hard and don't get too upset with a lack of initial growth is important to future success.
Get Paid To Watch Movies In Your Spare Time
Getting paid to watch movies in your extra time is almost too good to be true if you are an avid movie watcher. Imagine getting paid to watch the upcoming Marvel movies, The Matrix, or Christopher Nolan throwbacks?
Anything you'd like is out there for you, and if you spend enough time working in this industry, you may even be able to take it to a fulltime job if you have the right high income skills. It's all up to how hard you work, so sign up now and get moving on these opportunities!
If you want to find other unique ways to make money on the side, check out our free money article!
Samantha Hawrylack is a personal finance expert and full-time entrepreneur with a passion for writing and SEO. She holds a Bachelor's in Finance and Master's in Business Administration and previously worked for Vanguard, where she held Series 7 and 63 licenses. Her work has been featured in publications like Grow, MSN, CNBC, Ladders, Rocket Mortgage, Quicken Loans, Clever Girl Finance, Credit Donkey, Crediful, Investing Answers, Well Kept Wallet, AllCards, Mama and Money, and Concreit, among others. She writes in personal finance, real estate, credit, entrepreneurship, credit card, student loan, mortgage, personal loan, insurance, debt management, business, productivity, and career niches.