Thanks to the world wide web and some handy apps, you can get free money.
Is that even a real thing? Yes, with the disclaimer that you will need to put in a little effort. We can call it "free-ish" money.
This post contains 40+ ways you can get free money now, and we promise that they are all legit. However, they are not a way to 'get rich quick', because let's be real, those don't exist.
Apps that Reward Your Purchases
Get rewarded for the things you already buy using the following apps:
Rakuten
Rakuten offers up to 40% cashback when you shop through their portal. You automatically get $10 signup bonus credited to your account just for signing up. The $10 bonus is unlocked as soon as you spend $25 with Rakuten enabled, and it takes two minutes to sign up.
You can collect the money you earned at the end of each quarter. Rakuten pays out via your PayPal account or a check.
$20+ Sign Up Bonus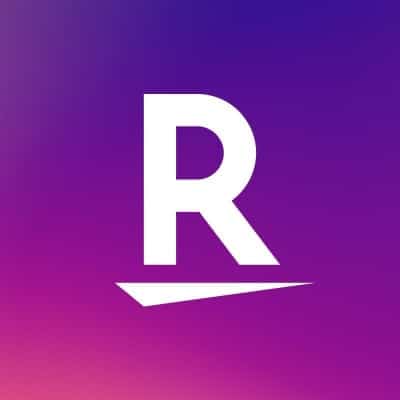 Fetch Rewards
You can earn extra free cash for shopping at any grocery store. Fetch Rewards partners with common brands to offer you money for buying certain products. It's easy to get started:
Scan your grocery receipts
Earn points based on your purchase, similar to being able to earn cash back
Redeem these points to buy gift card and other rewards
Ibotta
Ibotta offers a welcome bonus for signing up. You can build on this free money by using the Ibotta app to shop online or in-store. You can even earn free PayPal money instantly with Ibotta if you link your account and use it when you check out.
Cash Back App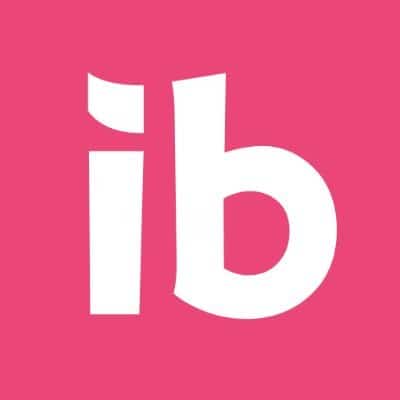 Ibotta
Ibotta gives you money for your purchases. Whether it's qualifying items from a grocery receipt or discounts through linked websites - saving money is simple!
Get Started!
Paribus
Paribus is a Capital One company and an easy way to get money for free. They monitor your credit card purchases for price drops.
Most credit cards have a price guarantee clause that allows you to file a claim and get a refund within a 60-90 day window of making a purchase.
That sounds like a lot of work, so let Paribus handle it for you. They will work to issue you a refund when prices change. Create an account, shop online as you normally would and wait for Paribus to get you a refund for price changes.
Earny
Earny works in a similar fashion to Paribus. They will monitor your online purchases and look for a price drop. If one occurs they will work to issue you a refund or offer you a script to get it yourself.
Earny is an app and a Chrome extension making it effortless to get free money.
Other cash back apps to consider:
Dosh – Pay with your linked card and get 10% cash back in Dosh
Drop App – Earn points and redeem for cash. Free $5 sign up bonus
Honey App – A browser extension that finds coupons for online purchases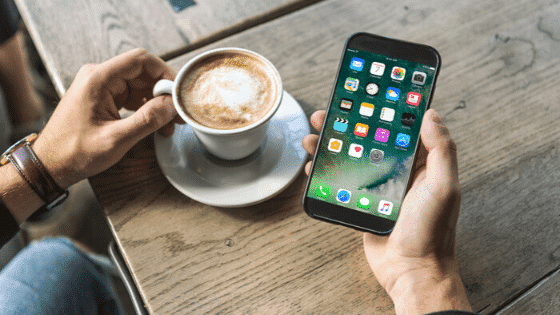 Earn Money Now by Taking Surveys
Taking a survey is an easy way to make money online. You can take them during commercial breaks, while waiting in line, or sitting at your kid's baseball game. Taking online surveys is basically like getting free money for your opinion. You can start earning money immediately on the web taking surveys.
Survey Junkie
Survey Junkie claims to be the most popular online spot to earn cash for your opinions. The reward for taking paid online surveys vary.
Each survey offers points and has an anticipated amount of time. 1,000 points translates to $10. You can use this information to decide if the survey is one you would like to complete.
Survey Junkie allows you to cash out once you've hit 1000 points or more. You can redeem your points for gift cards or cash straight to your PayPal account.
Take Surveys, Get PAID!
Survey Junkie
Free to sign up. Get paid for taking online surveys!
Payouts available via PayPal or e-Giftcards.
Sign Up
Swagbucks
Swagbucks claims to be one of the best-paid survey sites. Each online survey has a different pay-out. You can earn up to $50 for a survey, but even Swagbucks says this is rare. On average you can expect to earn about 40 to 200 points per survey. 100 points = $1.
Swagbucks offers rewards for more than just surveys. You can earn cash by watching videos, taking a poll, shopping online, and using their coupons to earn more points. If you sign up now, you'll receive a $5 signup bonus.
You can redeem your points for cash deposited into your PayPal account or put onto a Visa gift card. Who would've known answering survey questions from home would help you get free gift cards!
Other paid survey sites to consider:
InboxDollars – Earn cash for participating in surveys, video games, and coupon clipping. Inbox Dollars also lets you earn extra money by watching tv and watch videos.
PrizeRebel – Earn cash or gift cards rewards for taking surveys. These can be redeemed for cool rewards including paypal money and amazon gift cards.
Vindale Research and Pinecone Research – Offer longer surveys that allow you to earn more money.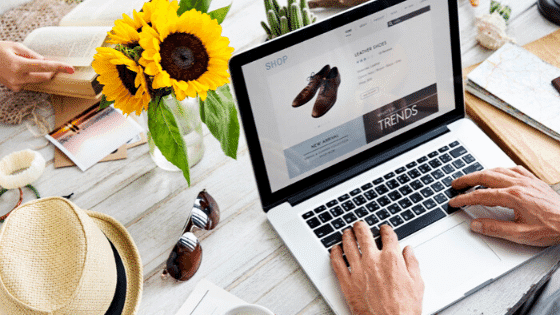 Get Free Money for Moving Your Body
If you have a goal of getting off the couch and moving, why not get paid for it? There are several apps that will pay you to walk, lose weight, and move.
Sweatcoin
Sweatcoin will pay you to walk. Yes, you can earn money right at home while you're exercising. The only catch is they pay you in cryptocurrency known as Sweatcoins.
As a regular member you can earn 5 Sweatcoins per day for 5,000 steps. 20,000 sweatcoins can be exchanged for $1,000. You can use these Sweatcoins to buy gift cards, get cash or give to charity. Free cash straight to your savings account sounds like a sweet (or sweaty) deal!
Achievement
This company will pay you to complete any and all kinds of exercise. You log your exercise of choice and earn points. You can also log what you are eating and your sleep schedule to earn even more points. Exchange these points for money. Achievement uses this information for medical research studies.
Other apps to make money through exercise:
Win Money Losing Weight!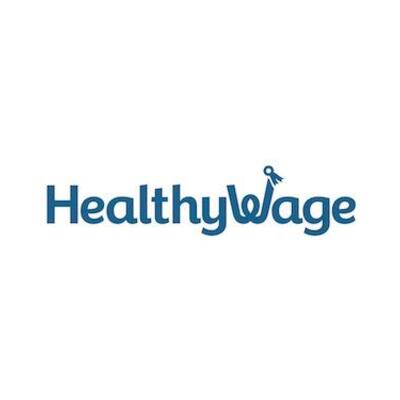 HealthyWage
Win cash prizes for meeting your health and fitness goals.
Bet on yourself to stay motivated and earn money!
Sign Up
Make Cash Online by Selling Stuff
I think it's safe to say we all have some extra stuff around the home we do not use or need. I know for a fact there are some things stashed away in our hall closet that only serve as a dust collector. Make extra cash quickly by selling your stuff with one of these online platforms.
Decluttr
Do you have extra tech laying around? Sell it on Decluttr and get paid the day after your items arrive. Decluttr accepts cell phones, CDs, games and more. What better feeling than to make extra money from things you no longer use. The process is simple:
Search for your item on their website
Get an instant valuation based on the condition
If this sounds good, sign up for Declutter
Ship your items for free
Choose to receive cash via PayPal or Direct Deposit
Poshmark
If your closet is the place brimming with unused items, then Poshmark is the platform for you. It's a social marketplace for all things fashion. Open up a Poshmark closet and list your clothing, shoes, and accessories. When an item sells, Poshmark makes it easy to ship with their pre-made label. The earnings will then go into your PayPal account.
Ebay
Open up your own online shop with Ebay. Here you can sell anything and everything as long as you can ship it. It doesn't cost any money upfront to list up to 50 items per month. You pay 10% of the final value fee when your item sells. Shipping labels can easily be printed at home and EBay helps you price your item fairly.
Facebook Marketplace
Maybe you have a rug that is too big to ship? You can easily sell your items locally using the Facebook Marketplace. From thriving house plants to used cars, Facebook marketplace is an easy way to make free money from the items that are too much of a hassle to ship out.
Craigslist
Craigslist is a thriving local hub for you to sell stuff you have around the house. You can easily make a listing and receive inquiries via an anonymous email.
Please note that Craigslist can be risky. If you can, avoid meeting people at your home. Otherwise, be sure to have someone with you when you sell an item. If you feel uncomfortable from the start of a conversation, end it. Safety takes priority over free cash though.
Other places to sell your stuff online:
Etsy – Sell art or high-end crafted items you made
Ruby Lane – Sell your verified antiques or collectibles
Get Free Money Off Your Bills
If you want to find ways to trim your current expenses we recommend using the Trim App. Trim automates saving money by analyzing your spending and negotiating your monthly bills. You read that right. Trim will make sure you're getting the best deal on your cable, internet, cell phone bills and more by negotiating on your behalf.
Billshark is another app that works to lower your bills and cancel your unused subscriptions. Sign up with Billshark and they do the rest of the heavy lifting. By that, I mean they take care of the uncomfortable conversations to lower your monthly bills.
Get Free Stock
Start building your wealth right now and get free stocks.
Webull
Webull offers individual brokerage accounts and traditional IRA accounts. We like Webull because it is a commission free investing app. That means you aren't paying any crazy fees to trade.
You can sign up today using our link and get your first free stock. If you invest more than $100 you will get two free stocks. Talk about earning free money fast!
Acorns
Acorns is an app that takes all the work out of investing. They will ask you to connect your accounts. Then, Acorns will round up each purchase made and invest that spare change. You can choose which accounts you want to connect.
You can start investing with Acorns today and get a free $5 bonus.
We would like to make a note that getting free stock is awesome, but you also need to invest seriously for the future. This means you will diversify your investments and look at opening a few different accounts. To get started investing, first find your why.
Free Money For Refinancing Your Student Loans
Refinancing your student loans is a major decision. You can earn money in the form of cashback, but we want you to be sure this is the right choice for your financial situation first. Here are a few things to consider:
If you have federal student loans refinancing will wipe away all federal borrower flexibility. When you refinance your student loan, you create a new private student loan. This means you are no longer eligible for student loan forgiveness programs, income-driven repayment plans or forbearance/deferment in case of financial hardship. We recommend you only consider refinancing your federal student loans if you are in a financial position to pay off the loans in a period of 5 years or less.
Refinancing your student loans can increase your monthly payment. If you choose a shorter loan term, which is typically matched with a lower interest rate, your monthly payment may increase. This can be a good thing as you save money on interest over the long term. However, if you need cash or to lower your payment then this would not be helpful.
If you have private student loans, then refinancing for a lower interest rate is a good idea. We recommend you start with Credible. Here, you can compare offers from multiple lenders in one place.
You should also check out your options with top lenders like SoFi to make sure you get the best deal possible.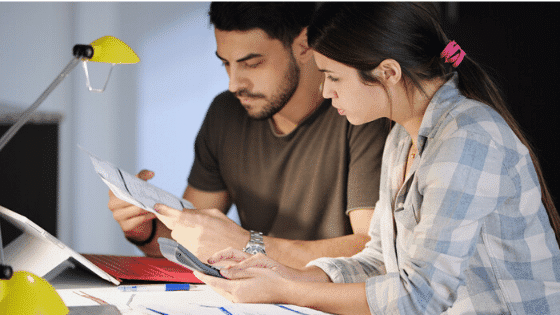 Receive Money Due to Financial Hardship
If you are having a hard time paying for bills, housing, or medical care look into the following assistance programs:
CARES Act
On March 27th, 2020 the US government signed into law the Coronavirus Aid, Relief, and Economic Security Act (CARES). This act provides several forms of financial relief including free money for small businesses. You can review the CARES Act relief on USA.gov.
Netwish
Netwish.org provides grants to vulnerable members of the community including children and the elderly. If you or someone you know is in need, you can fill out a wish request.
AuntBertha
AuntBertha.com allows users to search for free or reduced-cost services including food and medical care.
Find Unclaimed Money For Free
Every year money goes unclaimed or missing. Where is this money from? Employers, the government, insurance companies, and even assets from deceased relatives. Start your search and claim process for free unclaimed money using the following resources:
Wouldn't it be nice if you could find missing money? Surprise!
Start Earning Free-ish Money Today
Our hope is that one of these ideas stuck out as an option for making free-ish money today. Let us know in the comments what you tried!
Another method not mentioned yet is if you have a rewards credit card – you may be able to cash out your points. Using your credit card rewards you can make extra money you didn't realize you had.
This doesn't apply to those who have a balance transfer card, since they generally don't offer rewards points. Also important to note, you shouldn't go into credit card debt trying to accumulate more points to earn rewards.
Increasing your income through a small side hustle, like the options listed here, is a great way to start exploring financial flexibility and freedom. If you're curious about ways to make, save and manage money start with the FIRE guide.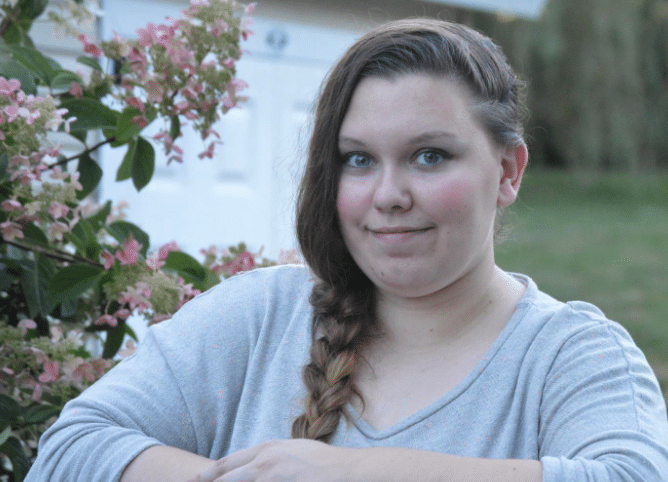 Samantha uses her BS in Finance and MBA to help others control their finances through budgeting, saving, investing, side hustles, and travel hacking. Due to following the FIRE Movement's principles, she was able to quit her high-stress job in the financial services industry in July 2019 to pursue her side hustles. She is now a full-time entrepreneur, freelancing coach, and blogger.