If you're tired of expensive cell phone contracts or being stuck in a cell phone plan that you don't use, it's time to switch cell phone providers. Prepaid cell phone plans cut down your costs without sacrificing service. Tello mobile reviews claim that Tello is one of the top providers in the nation.
We've explored the mobile service to find out just what using Tello mobile has to offer and provide our Tello review below.
What is Tello Mobile Network?
Cell Phone bills can get out of hand, but with Tello, you can keep it under wraps. It offers mobile plans that start from $5 to $39 per month. Tello also has lower prices because they are a mobile virtual network operator (MVNO) that uses t mobile network rather than a direct cell service provider. Users get lower cell phone rates by not going directly to the data network.
Tello offers prepaid phone plans that are tailored to your needs. You can choose from customizable plans that best meet your needs – you can even buy a plan with no data, but most people buy at least 2 GB since they can get it for as little as $10 a month. It's nice to have the data available should you need it.
Cell phone users looking to save money on their monthly bills can benefit from using Tello. Tello, however, is subject to what is called 'deprioritization' since it is an MVO (sub-carrier). Sprint tends to prioritize its own customer service over sub-carriers, so its customers may experience slower data speeds when heavy traffic is present in their area.
How Does Tello Work?
As an MVNO, Tello doesn't own the infrastructure for the wireless network. Instead, they enter an agreement with a larger cell phone network (in this case, Sprint). Tello receives wholesale rates from Sprint and they pass along the savings to its customers based on their retail prices.
Cheap Cell Phone Plans
Tello
4.5
Sick of paying for an overpriced cell phone plan? Check out Tello for plans ranging from $5 to $39 with unlimited text and no contract/fees.
Pros:
You Pick A Plan That Works For Your Budget
Runs on Sprint's Network
International Features
Hotspot Enabled
Cons:
Limited New Phone Selection
Unlimited Caps at 25 GB of Data for High Speed
Start Saving
Tello Plans and Pricing
Tello has a 'build your own' wireless plan option or you may choose from one of the prebuilt plans. If you build your own plan, choose how much data you want to use from no data, 500 MB, 1 GB, 2 GB, 4 GB, 6 GB, or 8 GB.
They also have an unlimited data plan which is 25 GB at 4G LTE and then 2G for the remainder of the month.
You choose your call/text plan from no minutes, 100, 300, 500, or unlimited talk text. All packages include free texting. If you happen to have any problems with phone calls, all Tello plans include Wi-Fi calling at no extra charge.
No matter the plan you choose, it's for 30 days. Every 30 days you can renew or cancel your plan. You can even upgrade or downgrade your package, depending on your usage. It's one of the most flexible wireless phone plans available today.
Tello makes it easy to increase or decrease your plan as needed. For example, if you know you'll be away from home a lot in a particular month, you may want a larger data package to get you through that time. The monthly service is also economical.
If you prefer a 'premade' plan so you don't have to think about the different factors, choose from Tello's premade wireless service plans including:
Economy Plan $10/month
1 GB data
Unlimited minutes
Unlimited Text
Value Plan $14/month
2 GB data
Unlimited minutes
Unlimited text
Smart Plan $4 (first month) $19/month
4 GB data
Unlimited minutes
Unlimited texts
Data $39/month (unlimited everything plan)
Unlimited data
Unlimited minutes
Unlimited texts
Compared to the big three wireless providers, Tullo's $39 unlimited plan is one of the cheapest options out there.
It's important to note that all data plans get knocked down to 2G once you use up your data. The data resets when you renew your plan until you use up the data again. Because you can upgrade your plan at any time, it's a good idea to up your data if you constantly find yourself running out of data.
Tello Coverage Map
Tello uses Sprint's network, which offers nationwide coverage. Since Tello rents from Sprint, you may have slight coverage issues as Sprint doesn't have the best coverage area according to Sprint customer reviews, but most Tello customers don't have many problems.
Since T-Mobile recently bought out Sprint, the coverage may get even better as t mobile's network is larger/better, but only time will tell since the merger just occurred.
You can check the coverage at your address here. The Sprint coverage map may not be the best among cell phone carriers, however, most Tello mobile reviews are from customers that have good t mobile coverage with little to no complaints about the cheap cell phone service or data service.
Tello Compatible Phones
Tello gives three options for cell phones:
Use any CDMA contract-free phone created for Sprint or any other major wireless phone carriers
Use your unlocked phones including iPhone 5S to SE and Nexus 5 to 6P
Choose from a variety of Tello phones available, starting at $99
You may bring your own phone, but must check compatibility first
*The compatibility tool will tell you if you need to buy Tello SIM cards (usually around $10)
Tello Pros and Cons
Pros
No contract plan, your prepaid wireless phone plan is month-to-month and you can cancel at any time
The activation process is simple, once you check compatibility and have your Tello SIM card, you'll be up and running in minutes with no activation fees
Free tethering so you can use your mobile phone as a mobile hotspot rather than paying for costly WiFi while away from home
Most users have great call and text performance, unable to tell a difference from a Sprint network phone and the Tello network
Tello offers 4G LTE network data speeds up until your allotted data use
Customer service reviews have been positive
Pay as you go plans for international calling and texting
Cons
Once you use up your 4G LTE data speeds, you go on a slower 2G connection for the rest of the month
You pay full-price for the new phone upfront
Family members could be on different billing cycles as each line has its own bill on the family-plan
Tello Mobile Reviews
Trustpilot reviewers gave Tello an average of 4.6 out of 5 stars in their Tello mobile review. Customers love the customer service, good connections, no dropped calls, the affordable prepaid plans, unlimited calls and text, and the ability to have a no-contract cell phone.
The ability to renew your contract at any time and either upgrade or downgrade your mobile plan is a great benefit. Customers needing to make international calls also enjoy the pay as you go plan.
When picking a Tello plan, you get to choose how much data and calling minutes you want. Of course, as long as you have a plan with some minutes, you get free unlimited texting, included by default.
Cheap Cell Phone Plans
Tello
4.5
Sick of paying for an overpriced cell phone plan? Check out Tello for plans ranging from $5 to $39 with unlimited text and no contract/fees.
Pros:
You Pick A Plan That Works For Your Budget
Runs on Sprint's Network
International Features
Hotspot Enabled
Cons:
Limited New Phone Selection
Unlimited Caps at 25 GB of Data for High Speed
Start Saving
Tello Customer Service
Tello's customer service is an area where they shine – they offer 24/7 customer service via phone and text. Customers call all times of day or night with activation issues, technical issues, or questions and get the answers they need right away.
The Tello phone number is 1-866-377-0294 or 1-678-306-1436 or dial 611 on your Tello phone. Tello representatives answer the phone 24/7, giving you the help you need when you need it.
Tello Phones Alternatives
Hello Mobile
Hello Mobile, another prepaid MVNO, offers single and family plans with prices slightly lower than Tello Mobile. The more lines you add to your plan, the lower the cost per line.
You can bring your existing phone or buy one from Hello Mobile, keeping your old number, or starting a new one. Their service is 100 percent online, lowering their overhead and passing the savings onto you.
Mint
Mint is an MVNO, but they work on 3 month contracts. After your initial 3 months, you can renew your contract for an additional 3, 6, or 12 months contract.
All Mint plans include 5G connection and unlimited talk and text. Mint doesn't have unlimited plans, though, they only offer 3 GB, 8 GB, and 12 GB plans.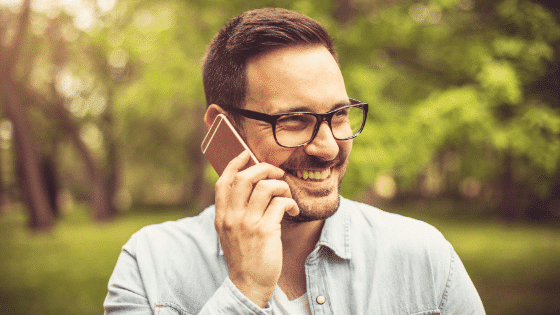 Tello Mobile FAQs
Is Tello Legit?
Tello is legit, but it works best if you're in an area with Sprint phone service. If you aren't located near Sprint cell towers, your connection may be less than optimal, causing more frustration than the savings are worth. Make sure you do your due diligence to ensure you're located in a serviceable area.
What Network Does Tello mobile Use?
Many people wonder if Tello is owned by Sprint. While Tello doesn't own their own cell towers, Sprint doesn't own Tello. Instead, they lease the cell tower usage from Sprint for wholesale rates. This means Tello mobile may pass its savings to its customers by not having the overhead of cell towers.
Can I Keep My Number with Tello?
Yes, if you bring your own Tello compatible cell phone, you can port in the number. If you buy a phone from Tello, you can port your number in after you buy the phone. The process is easy and Tello customer service is great about helping with this or you can walk through the steps online.
Will My Phone Work on Tello?
Yes, you may be able to use your own phone. You can check your phone's compatibility here. Most unlocked phones work, but if you have a GSM phone, it may not work. Always check your phone's compatibility before making the switch so you have a working cell phone.
Do Tello Minutes Rollover?
Tello minutes only rollover if you manually renew your plan after 30 days and the new plan has the same type of service (data usage or minutes).
For example, if you have data left over, but you renew on a lower plan without data, you lose the unused data. If you have unused data or minutes, keep the same plan so you don't lose your minutes.
Cheap Cell Phone Plans
Tello
4.5
Sick of paying for an overpriced cell phone plan? Check out Tello for plans ranging from $5 to $39 with unlimited text and no contract/fees.
Pros:
You Pick A Plan That Works For Your Budget
Runs on Sprint's Network
International Features
Hotspot Enabled
Cons:
Limited New Phone Selection
Unlimited Caps at 25 GB of Data for High Speed
Start Saving
Does Tello Have Overage Charges or Hidden Fees?
You won't see anything aside from the cost of your phone (if purchased), service, and local taxes.
Tello avoids hidden fees by using a prepaid monthly model that you can always choose to upgrade or downgrade without early termination fees either.
Should You Listen to Tello Mobile Reviews?
Tello is an excellent option if you're tired of paying inflated cell phone bills and want to live more frugally. You don't sacrifice quality since you are still using Sprint's network at a fraction of the cost of Sprint prices.
Tello service has packages suitable for anyone or you can build your own, making it an easy decision when you need to save money on your cell bill.
Through Tello's referral program, you and a friend can each receive $10 in "Tello Dollars" that you can put toward your bills if you both use the service. Referring friends is simple. You simply send your referral link (that you find on the dashboard of your account) to them and the referral will be credited to you.
It's time to stop overpaying on your cell phone bill. Get today's lowest rates with the highest quality with Tello. Click here to learn more.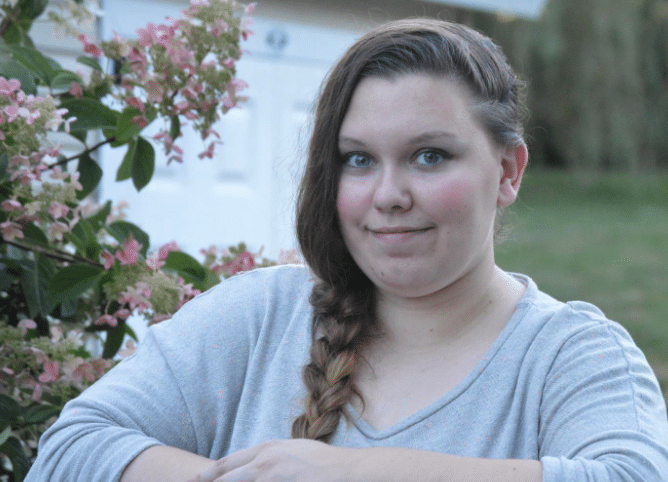 Samantha Hawrylack is a personal finance expert and full-time entrepreneur with a passion for writing and SEO. She holds a Bachelor's in Finance and Master's in Business Administration and previously worked for Vanguard, where she held Series 7 and 63 licenses. Her work has been featured in publications like Grow, MSN, CNBC, Ladders, Rocket Mortgage, Quicken Loans, Clever Girl Finance, Credit Donkey, Crediful, Investing Answers, Well Kept Wallet, AllCards, Mama and Money, and Concreit, among others. She writes in personal finance, real estate, credit, entrepreneurship, credit card, student loan, mortgage, personal loan, insurance, debt management, business, productivity, and career niches.