Side hustles for teens are a popular way to make money today. You don't necessarily have to apply to make pizzas anymore at your local pizza place. There are many ways you can make money from home doing what you love.
Here's everything you must know about side hustles teens can do.
What Are Side Hustles for Teens?
Side hustles for teens are ways for teens to make money working for themselves. Teens can use side hustles to make money on the side or even as their primary income. It's a great way to start their own business and learn skills they can take into adulthood.
What Teens Should Look For in a Side Hustle
Before teens try to start a side hustle, whether they make money online or earn money in person, they should know what to look for in a side hustle to make s
Flexibility
Teens have lives that are busier than some adults' lives. Between school, sports, and extracurricular activities, they need a job or business that will work around their schedule.
The right side hustle is one teens can work when they are available, even if that means late at night or early in the morning. It shouldn't have rigid time requirements so they can work in time to make money and do everything else that goes along with enjoying their teen years.
Good Pay
Of course, why work a side hustle or part-time job if it doesn't pay well? Today, the federal minimum wage is $15 an hour, but this may vary by state. No matter where you live, though, you should be able to earn $15+ per hour.
Teens should figure out how much they think is good money and find a side hustle that will pay at least that much. If you are getting paid per task, figure out your earnings per hour to ensure it's worth your time.
Close to Home
Side hustles should be convenient. Many jobs can be done from home, especially if you're making money online, but some jobs require you to leave home, such as pet sitting, babysitting, or food delivery services.
Find ways to make money close to home, so it's easy to get the job done, and commuting doesn't take up more of your time than is necessary. Remember, time is money, so traveling too far for work decreases your earnings.
Interests
It's easier to work a job or side hustle when it's something you love to do. So think about your passions, plans for the future, or anything that interests you, and find a job or side hustle that you can do with it.
For example, pet sitting is an easy option if you love dogs or cats. You get to spend your time with animals and make money doing it. If you are interested in pursuing a business job, you may want to find a side hustle that helps you learn and work on your business skills.
How Much Can You Earn With Side Hustles for Teens?
The more you work, the more money you'll make with side hustles for teens. Some gigs pay only a few dollars, and others pay $100+. It depends on what you do, but the goal is to diversify your efforts to make the most money.
Break down how much you earn by the hour. For example, if you make $50 and the job takes you 2 hours, then you earned $25 an hour, which is an excellent return on your investment (your time).
Pros and Cons of Side Hustles for Teens
There are pros and cons of working side hustles like any job or way you use your time. Here's what you should know.
Pros
You can make extra cash. Who doesn't love having more money in their pocket?
You may learn new business skills or other skills you can use in your future career.
You are your own boss, so you don't have to worry about answering to anyone.
You set your own hours, working when you have the time and energy.
You can do things you love to do or want to learn.
You can work side hustles and other responsibilities, including a part-time job.
Cons
There may be upfront costs you have to pay to get started.
The work may not be constant, which can make budgeting unpredictable.
It can be hard to be your own boss on top of handling school, hobbies, and activities.
You may find that you don't like working for yourself.
45 Best Side Hustles for Teens to Earn Cash
We've uncovered the best side hustles for teens to help you figure out how to earn more money, have passive income, or fill up your free time with money-making opportunities.
1. Apply for Scholarships or College Credit
College is expensive, but there are ways around it. Using your time wisely while in high school to do well enough to either earn scholarship money or college credit so you don't have to spend money on the classes in college, are great ways to earn money, even though you aren't physically making cash.
There are scholarships for just about any reason today, so exhaust all of your options at the federal, state, and local levels. While in high school, ask your school counselor about any AP courses you can take to earn college credit now. You may be able to satisfy other requirements, such as the foreign language requirement too, by taking the courses in high school instead of college.
2. Taking Online Surveys
Get Paid for Everyday Things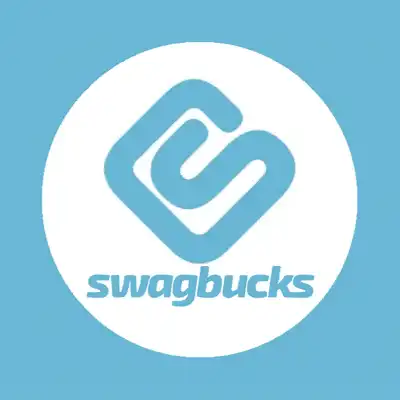 Swagbucks
5.0
Free app that pays you to shop online, watch videos, take surveys, search the web & playing games online. Payouts are redeemable via gift card or cash!
Pros:
Free to join!
$10 Sign Up Bonus
Variety of rewards options
In-store & online cash back rewards
Very easy to use website & mobile app
Cons:
Some offers require a lot of effort to earn rewards
Some tasks don't offer many points
Payouts for watching videos can be low
Sign Up
Take Surveys, Get PAID!
Survey Junkie
5.0
Get paid for taking online surveys!
All you have to do is build your profile, take surveys, earn points, and get paid!
Payouts are available via PayPal or e-Giftcards.
Pros:
Free to sign up
Redeem for cash or gift cards
Points have a long "shelf life" compared to other sites.
Cons:
Payouts for some surveys are low
Sign Up
Online surveys are a great way to earn money in your free time. First, you sign up with survey companies like Swagbucks or Survey Junkie and complete your profile. Then, when you fit the demographic the companies are looking for, you qualify for the survey.
You'll answer questions that take anywhere from a few minutes to an hour and get paid for your time. Paid surveys sometimes pay in cash and other times in points you can redeem for gift cards or PayPal money.
3. Participate in Focus Groups
Focus groups are a step up from online surveys. You provide your opinion about products or services, just like surveys, but you do it in a group setting, either in person or on Zoom.
In focus groups, you answer questions and join in the live discussion to help companies learn what consumers think about their products or services. Sometimes the groups are about existing products or services, and other times they are about not-yet-released products or services to see what consumers think about it.
Market research companies pay good money for focus groups, so it could be a good use of your time if you have a few hours to spare.
4. Competitive Online Gaming
If you love playing video games (what teen doesn't), you might make money playing competitive games online. You don't need a lot of skill for most of the games, but you do need the time to play them a lot.
You won't make money to pay for college, but you might make some spare change or earn gift cards to your favorite stores, which is just like earning money.
5. Live Streaming
If you love to play video games, get paid to stream your time playing. Yes, you can earn money playing your favorite PlayStation or Xbox game. You can start building your audience by creating YouTube videos, but eventually, you'll want to get on a platform like Twitch to monetize your efforts.
You can earn money live streaming by creating subscriptions, earning tips or rewards from viewers, or from companies sponsoring your channel.
6. Social Media Manager
Are you great at social media? You know how to get followers. Then you can offer your freelance services as a social media manager or virtual assistant. When you freelance, you choose the services you'll offer, the prices, and how often you work.
Small business owners need experienced marketing experts to help them get the word out about their business. If you're majoring in marketing, this is a great way to improve your resume and get experience before hitting adulthood.
7. Work at a Local Establishment
Side hustles for teens don't have to be something you do from home. If you love to be out and about talking to people, consider looking at local businesses for a job. Popular places for teens to look include restaurants, movie theaters, amusement parks, local pools, and retail stores.
You will have to adhere to the schedule they provide for you, so keep that in mind. Most businesses work well with teens, though, understanding that they have other responsibilities, too, so you should be able to work out a schedule that works for you.
8. Arts and Crafts
If you're a crafty person, consider making money with the items you create. Thanks to the internet or even craft shows, money-making hobbies are a real thing today where you can show off your work.
If you want to set up an online store, consider an Etsy account or even selling your items on eBay or Facebook Marketplace. Tell everyone you know what you're doing, so word of mouth helps you make sales too.
If you are up for it, consider taking custom orders for the arts and crafts you make too. This is another way to make extra money as a teen.
9. Create Websites
If you want to be a graphic designer when you graduate college, consider creating websites now. You'll get experience in the industry you want to work in and make extra money doing it.
Many small business owners outsource certain tasks, including website design. They're willing to pay someone with knowledge of creating websites and setting them up for success. If you're creating your own freelance service doing it, create a portfolio for potential clients to look at to see your work and potentially hire you.
10. Test Websites
Website owners need real people to test their websites before they go live or release an update. You can make extra cash sitting at home and testing websites. UserTesting is a popular company that pays you to test websites.
You must be at least 18 years old to sign up, but when you do, you can earn $4 for 5-minute tests and $10 for 20-minute tests. If you have time for live interviews, you can make as much as $120.
11. Data Entry
Consider data entry if you want a mindless job to earn extra cash, but it doesn't make you any more stressed out than you are from schoolwork.
You can work data entry on a freelance basis, which means working from home in your free time. You don't need specific qualifications, although it helps if you type fast (you'll earn money faster) and have good grammar skills.
Data entry specialists earn an average of $13 an hour which can be a great way to save money for college or other big goals.
12. Transcribe Audio Files
If you have great attention to detail, good grammar, and type fast, you can transcribe audio files for companies. All industries require transcribers, including the medical, financial, and even industrial industries.
Most companies hire freelance transcribers allowing you to work from home in your free time. Students love this option because they can work into the late hours if they are night owl or do it when they wake up if they are early birds.
You will need a good headset and a quiet environment to hear the audio clearly and provide flawless transcriptions to make the most money.
13. Test Video Games
Play and EARN (Android Only)
Mistplay
3.5
Play games on your phone and get paid! Earn reward points while having fun. Redeem your points for various gift card types like Visa, Amazon, Google Play, and more!
Pros:
Variety of Gift Card Options
Wide Selection of Games and Genres
Easy Passive Income
Cons:
Low Earning Potential
App Version Only
Android Users Only
Download Android App
Remember all those days your mom would yell at you to get off the video games because they'll never help you in life?
This is one time you can say, 'I told you so to your mom.' You can get paid to test video games, and if you have experience playing them, it will give you even more opportunities. Before companies release new video games, they need input from experienced players who can provide them with insight on any bugs the game has, issues the players find, or improvements their general audience thinks might be helpful.
14. Create a YouTube Channel
YouTube used to be a way to waste time watching videos, but now you can make money if you have a great YouTube channel.
Do your research and see which niches don't offer everything their audience wants. Then, if you can fill that void, you may be able to grow a large audience and earn money just by hosting a YouTube channel.
To monetize your videos, you'll need a large audience and the attention of companies that might want to sponsor you. You can also add ads to your channel at a certain point, paying you a small commission.
Even though having your own YouTube channel used to be just a way to have fun, it can be a great way to earn extra cash.
15. Start a Podcast or Blog
Like a YouTube channel, you can monetize podcasts or blogs. The key is to find a niche that needs more content. Don't join the masses in an already saturated industry. Instead, find a way to 'niche down' in the industry you want to contribute.
For example, if you want to write or talk about photography, find an angle of photography that isn't covered enough and take over that space. As a result, you'll get a more targeted audience, and your efforts at monetizing your channel will be more targeted, earning you more money.
16. Start an eBay or Facebook Marketplace Flipping Business
Free Workshop
Flea Market Flipper
Learn how to turn your passion for visiting thrift stores, yard sales & flea markets into a profitable reselling business in as little as 14 days!
Check It Out
Do you love to shop and find bargains? Are you a yard sale junkie, or do you love shopping in thrift stores? If so, consider flipping the items you find by selling them for a profit on eBay or Facebook Marketplace.
The key is to find trendy or hard-to-find products, fix them up (if necessary) and then sell them for a higher price.
You could also use this technique with hard-to-find items that people will do anything to get their hands on, like trendy sneakers or clothing that all the teens want but can't find in their local area.
Just make sure you find products that you can sell for a price higher than you're paying. If you're buying items that need fixing up or that you can make better, you'll sell them for more money, but if you're purchasing hard-to-find items, make sure the market dictates a higher price to make money selling them.
17. Create and Sell NFTs
You only have to be 13-years old to create and sell NFTs (non-fungible tokens). They are tokenized versions of anything you find online, such as tweets or video clips. When you tokenize it, you have a digital asset. You can then resell it to make money, or if you created it, you could collect royalties on it.
18. Entertainment/Performing Arts
If you love to perform, consider making money in the performing arts. While most groups are voluntary for teens, it never hurts to ask if any local venues would pay you to perform. Whether you sing, dance, or perform comedy, there are always ways to make money doing what you love. If this is something you want to do in adulthood, too, this is a great way to build your portfolio for future success.
19. Lawn Care
If you don't mind getting your hands dirty and working hard for a few hours, you can make good money raking leaves, mowing lawns, trimming bushes, or laying mulch. These are all tasks teens can do easily, and most homeowners would pay good money to have you do them.
Pass out flyers in your local area, advertise on your social media accounts, and have your parents spread the word among neighbors and friends to help you build your business.
20. Shovel Snow
If you live in an area that gets a lot of snow, offer your services shoveling and watch the money pour in. Many people either don't have time or physically can't shovel the snow and would happily pay a teen to do it for them.
Advertise your services in the fall, so your friends and neighbors know who to call to get their driveways and sidewalks shoveled first when the first snowfall comes.
21. Detail Cars
If you love cars, consider starting a detailing business. Everyone loves a clean car, but not everyone has the time to bring it to a business to have it done. So create a business model that allows you to travel to your clients' homes, detailing the cars right in their driveway.
You'll need some supplies like soap, wax, a vacuum, and rags to do the job, but you'll make your money back and then some once you get a few clients under your belt.
22. Home Cleaning
If you're a neat freak, put your passion to good use by cleaning homes. You could make $100+ cleaning just one home depending on its size and your services. For example, will you do a quick or deep clean or offer window cleaning services?
Think about the time you have and how much work you want to put into it, and then price your services according to the average rates in the area.
23. Laundry Services
Another good side hustle is laundry services. Adults that don't have time to wash, dry, and put away clothing will often pay good money for laundry services.
Decide how you want to set up your business. For example, do you want to offer services in the client's home using their washer and dryer, or do you want to pick up the dirty laundry, go to the laundromat and then deliver the clean laundry back to your client?
Either way, laundry services are a good way to spend some spare time and make money. You can even piggyback it on services like being a house sitter to make extra money.
24. Newspaper Delivery
You might not even realize it, but many people still read the newspaper even though you can get almost everything online.
A newspaper delivery service is a great job to have to work in the early hours before school and activities start since most newspaper deliveries take place at 5 – 6 AM.
25. Delivery Services
Become a DoorDash Driver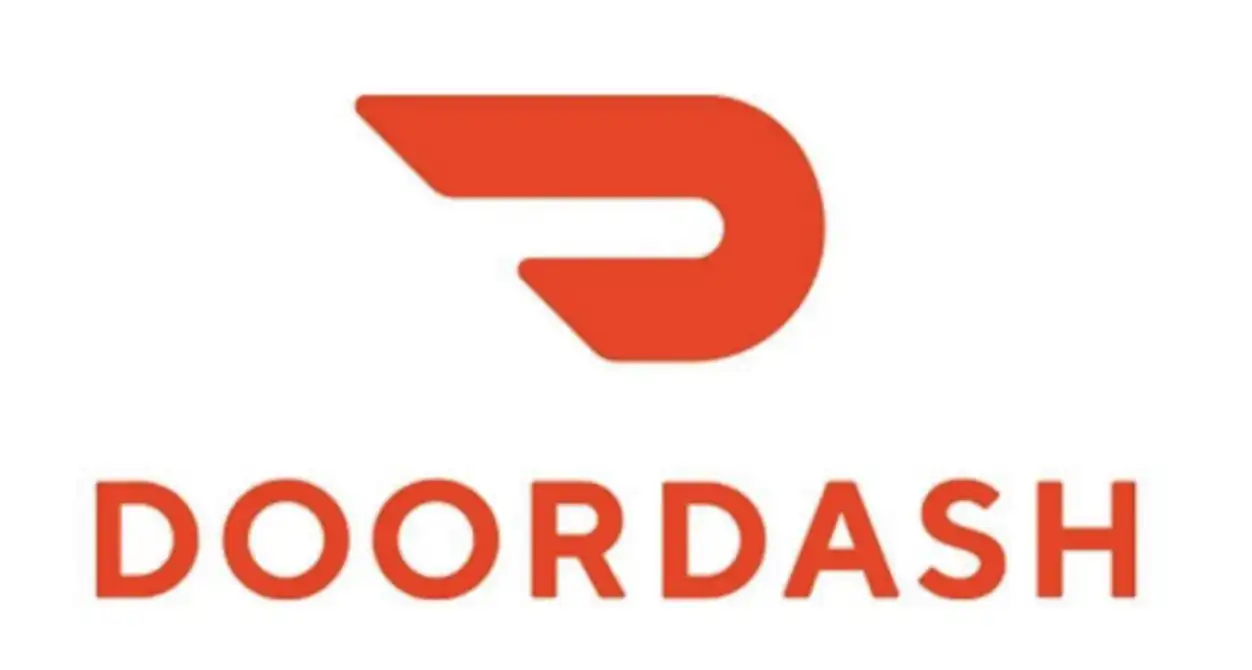 DoorDash
5.0
Get started delivering food for DoorDash. You choose your own schedule and delivery goals as your own boss. Earn base pay, tips, and promotions with DoorDash.
Pros:
Flexible schedule - pick your own hours
Preview pick-up/drop-off locations - choose your own orders
Fast Payment
Maximize earning potential with tips, bonuses, peaks, and hotspots
Cons:
Wear and tear from vehicle usage
Cost of Gas
Sign Up
Actual earnings may differ and depend on factors like number of deliveries completed, time of day, location, and expenses. Hourly pay is calculated using average Dasher payouts while on a delivery (from the time you accept an order until the time you drop it off) over a 90 day period and includes compensation from peak pay, tips, and other incentives.
Sign Up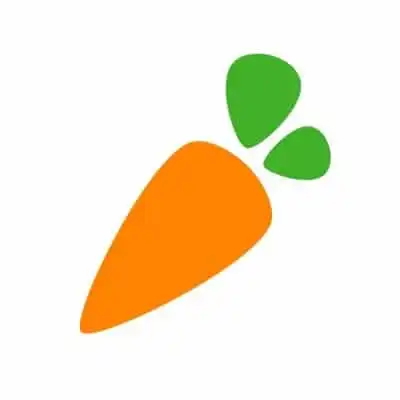 Instacart Shopper
4.5
Instacart is one of the biggest online grocery delivery companies. You can earn over $20 per hour shopping and delivering groceries to people through the app!
Pros:
Flexible Schedule - set your own hours
Fast and Accessible Pay
Tip Earning Potential
Mileage Deductions
Easy Application Process
Cons:
Vehicle Wear & Tear
Gas Costs
Apply Now
If you have a reliable car, you may be able to offer delivery services. However, most companies require you to be at least 18 years old to drive delivery, like DoorDash, UberEats, or Instacart. If you're younger than 18, you may be able to get a delivery job with a local business. If not, you can work for Instacart or Shipt inside the store, packing orders and walking them out to the customers in the parking lot.
26. Moving Services
If you don't mind doing some hard labor and have a truck to offer or work for a local company, you can make money offering moving services. All you need are muscles and energy to do the heavy lifting while you get paid to help people move.
27. House Sitting
Getting paid to be a house sitter can be a fun side hustle. You get paid to watch a house while it's empty. The owners may ask you to collect the mail, water the plants, or other little odds and ends, but overall, you earn money just by staying at the house and making sure it's safe.
28. Babysitting
Babysitting is one of the oldest and most common ways to make money at a young age. Starting at around age 13, you can babysit neighborhood kids while parents are at work, running errands, or going out.
Create flyers and pass them around your neighborhood, have your parents advertise your services on their social media pages, and spread the word verbally to help you earn money babysitting.
29. Camp Counselor
Working as a camp counselor is fun to make money in the summer. Camp counselors get to take kids on fun trips and help them with fun activities while their parents are at work during the day.
If you love kids or are going to school to be a teacher, counselor, or any other profession that works with kids, starting as a camp counselor can be the perfect choice.
30. Work at a Concession Stand
If your local area has sporting events, they have concession stands that need workers. You can make money working concession stands for a couple of hours at a time. This is a great way to be involved with your community while earning money to save for college or other milestones.
31. Coach Youth Sports
If you're an avid sports player, you can give back to your community by working as a youth sports coach. Many organizations allow you to work as a coach when you're 15 – 16 years old. This is a great way to still get your fix of your favorite sports while making money.
32. Referee Youth Sports
If coaching isn't your thing, consider being a referee for sports like soccer or basketball. You already know the rules if you played the sport, although you'll likely need to get certified or take a class to brush up on the details. Referees often make good money as they are highly needed for most sports.
33. Lifeguarding
Teenagers and lifeguarding go hand-in-hand. It can be a lot of fun spending your summer at the pool while earning money. Of course, you are responsible for the livelihood of the swimmers in attendance, but it's also a fun way to work with friends and earn money doing something fun.
34. Pet Sitting/Dog Walking
If you love pets, consider pet sitting or dog walking. Pet owners often need help taking care of their pets when they're at work or on vacation. Typically you go to their house a couple of times a day to let the dogs out, feed all the pets, and make sure everyone has enough attention.
35. Tutoring
Tutoring can be a great way to make money if you excel in certain subjects. Math and English are two common subjects school-aged kids need help in, but if you excel in foreign language or even science, there may be a need for that too.
You can tutor in-person or online. Advertise your services on your social media pages and your parents' pages, and use word of mouth. Check your local library, too, as they often keep a directory of local tutors to help parents find someone.
36. Proofreader
If you have great grammar skills, get paid to proofread. You might proofread websites, blog posts, ebooks, or even school papers. Business owners who don't write well will often outsource their proofreading to ensure they aren't putting anything out there that makes them look less professional.
Since this is usually a freelance gig, you choose the services you'll offer and the prices you'll charge.
37. Freelance Writing
If you love writing, consider a freelance writing business. As a freelance writer, you can write for websites, blogs, ebooks, and any other need businesses have. Freelance writing is great for your resume, no matter what business you might go into, and it's a great way to set your own hours and prices.
You can write for magazines, business owners, newspapers, or even individuals as a freelance writer. If you want, you can create a gig on sites like Fiverr, which is a great place to start as a freelance writer.
38. Collecting Recyclables
If you have a passion for saving the environment and don't mind getting your hands a little dirty, you can collect recyclables and get paid for them. Of course, you won't make enough to pay for college or even the gas in your car, but every little bit helps.
39. Selling Photos
If you took a photography class in school or are just good at taking pictures, you can sell photos online. Stock photos, as they are called, are pictures you list on sites like Shutterstock or iStock. You earn money every time someone buys the picture because they are digital, and the buyer prints it when they buy it.
40. Flip or Refurbish Furniture
If you're handy and a bargain hunter, you can find furniture at a garage sale, thrift store, or consignment business, fix it up and sell it for more money. Flipping furniture is a great way to make money and use your creative side. You work it when you want and/or when you find fixable furniture, giving you a creative outlet and the option to earn money.
Check out our article on how to flip money and put your money to work!
41. Sell HomeMade Products
Consider selling them if you love to cook, sew, or make anything else homemade. Right now, cake and cupcake businesses are popular, as are any business where you make things from home, such as homemade cards, homemade blankets, or anything else you can think of.
You can sell your items online or even in person at local garage sales or vendor shows that local organizations host.
42. Sell Printable Resources
Making printable resources can be a great source of passive income. You make the resource once and can sell it as many times as you want. Think of resources your fellow students could use or things adults could use that you have the knowledge and time to create and sell.
43. Make T-Shirts
The t-shirt business is booming right now. If you (or your parents) have a Cricut machine, you can make custom t-shirts for just about any occasion. So spread the word about your ability to make shirts and watch the orders pour in from people that you know and even those you don't.
Create an online store or list your items on Etsy or eBay if you have the time. This way, when people are shopping online for custom t-shirts, they may come to you.
44. Mystery Shopper
Retail operations often hire people to do mystery shopping. As a mystery shopper, you go into the store acting like a regular customer when you are actually assessing how the employees are doing.
The company that hired you will give you specific instructions regarding what you should look for and/or report back on so they know if their employees are doing their job when the bosses aren't around.
45. Household Odd Jobs
Teens can also make money doing any type of household odd jobs. So whether you have your own carpet cleaning business, offer to water plants regularly, or do small handyman jobs around the house, there are plenty of odd jobs teens can do for homeowners to help them out while making money.
Side Hustles For Teens FAQ
What Are the Best Side Hustles for Teens?
There are many side hustles for teens that are great for any age, but here are some great ideas by age:
Side hustles for 13-year-olds – Babysitting, dog walking, or starting a YouTube channel
Side hustles for 14-year-olds – Lawn care, shoveling snow, or detailing cars
Side hustles for 15-year-olds – Camp counselor, coach youth sports, or sports referee
Side hustles for 16-year-olds – Laundry services, house sitting, or pet sitting
Side hustles for 17-year-olds – Lifeguarding, freelance writing, or selling stock photos
Side hustles for 18-year-olds – Food delivery driver, tutoring, or newspaper delivery
How Can Teens Make Extra Money on the Side?
To make extra money on the side, teens need to figure out what they want to do and how much free time they have to do it. Once you figure out what you'd like to do, decide if it's something you set up, such as a freelance gig, or if it's a job you need to apply for with a local business.
How Can a Teenager Make $1000?
Teenagers can easily make $1,000. It requires you to find something you can do consistently and to create a plan to save money when you make it. Create a rule with yourself that you save at least 50% of what you make so you can reach your $1,000 goal fast.
How Do You Ensure Your Side Hustle Doesn't Interfere With School?
Balancing work and school can be tough. It's important to always focus on school first, working side hustles only when you have spare time. Look at your schedule and see when you spend the most time lying around playing video games, on the phone, or hanging with friends. Use up some of that time making money, but also make sure you have time for yourself too.
How Can Having a Side Hustle Help Teens Gain Financial Literacy?
Teens learn financial literacy and personal finance when they work because they have money to manage. Learning about these topics in textbooks is one thing, but real-life experience is the best way to teach a skill and reinforce it.
Can Side Hustles Help Teens Develop Important Skills?
Teens can develop all sorts of skills when they have a side hustle. If you run your own business, you'll learn time management, customer service skills, and how to manage money. If you work for a company, you can still learn valuable skills, including following directions, sticking to your own schedule, and how interacting with others. No matter what gig you start or take on, you'll be able to carry those skills into your adulthood.
Do Teens Need Working Permits for Side Hustles?
If you work for someone other than yourself, you may need a work permit. It depends on the laws in your state and what your school requires. To start a side hustle, though, teens don't have to get permission to do it in their own time.
Which Side Hustles for Teens Are Right for You?
Teens have many opportunities to make money. However, deciding which side hustles for teens are right for you depends on what you love to do, how much time you have, and whether you want to work for someone or yourself.
There are benefits to almost any type of side hustle besides just making money. Teens can learn valuable life skills by making money early in life, setting themselves up for success in the future.
Samantha Hawrylack is a personal finance expert and full-time entrepreneur with a passion for writing and SEO. She holds a Bachelor's in Finance and Master's in Business Administration and previously worked for Vanguard, where she held Series 7 and 63 licenses. Her work has been featured in publications like Grow, MSN, CNBC, Ladders, Rocket Mortgage, Quicken Loans, Clever Girl Finance, Credit Donkey, Crediful, Investing Answers, Well Kept Wallet, AllCards, Mama and Money, and Concreit, among others. She writes in personal finance, real estate, credit, entrepreneurship, credit card, student loan, mortgage, personal loan, insurance, debt management, business, productivity, and career niches.