Flipping money sounds impossible, right? You know you can flip real estate, but money? It's possible.
You just have to know where to focus your money and efforts and how to do it. It's almost like earning free money, and yes, you can flip money legally.
We'll show you everything you must know about how to flip money below.
What Does It Mean to Flip Money and How Does It Work?
There are many definitions of flipping money, but overall, you use your money to buy an asset. You then fix it up or improve it somehow, so it's worth more money, and you sell it, making a profit.
Don't worry. Flipping houses isn't the only way to flip money. It's the most common way, but there are many other ways to cash flip and make money.
What You Could Earn Flipping Money
There's no cut and dry answer regarding how much you'd make flipping money like any investment strategy.
The key is to create a strategy, know what you can do, and make the most of your time. Some efforts to flip money fast may not work out, and that's okay. Investing money is often about trial and error, but the more informed you are about how to flip money, the ways to flip money, and money flipping scams, the more likely you are to reach your financial goals.
What Is the Purpose of Flipping Money?
You might wonder why you'd want to learn how to flip money. Of course, the universal answer is to make more money. You could have many reasons for this, including:
You have financial goals you want to reach. If your 9 to 5 job isn't allowing you to reach your financial goals, you may want to find a way to flip money to achieve those goals.
You want financial freedom. Do you dream of retiring early or at least being financially independent so you can do what you want? Flipping money can be a great way to help you reach that goal.
You don't want to take on another job. For example, if you know your 9 to 5 isn't cutting it, or your spouse wants to stop working, but you don't make enough to cover the bills, you may consider ways to flip money so you don't have to take on another job.
You want more 'fun money.' If your budget doesn't allow you to spend money freely or indulge in a few shopping sprees, you may consider ways to flip money to have a little extra 'fun money.'
22 Fast Ways to Flip Money Legally
We've disclosed the top ways to flip money quickly and legally below. Combine a few of these ideas in your routine, and you'll have extra cash in your pocket in no time.
Flip Real Estate
Flipping houses can be fun, but it's also time-consuming. You'll need upfront capital for house flipping to buy the house, but when you flip houses, you're purchasing undervalued homes, so you won't need as much as you would if you were buying a ready-to-move-in home.
When you flip houses, you buy a property for less than it's worth because it's usually in poor condition. Then, you or your contractors fix the home up, make it worth more money than when you bought it, and sell it for a profit.
House flipping can be fun, but you need some real estate knowledge and an eye for detail to know what the home needs to fix it up and increase its value. Most real estate investors take about six months for house flipping, so they turn profits fast and can use the money earned to do it again.
Flip Garage Sale or Flea Market Finds
A quick way to flip cash is to flip garage sale or flea market finds. If you have an eye for items other people get rid of because they think they are 'trash' when you know they are a treasure, this could be a great way to flip money fast.
You'll need to frequent local garage sales, online garage sales, or flea markets. You might not find the 'perfect product' each time, but you can buy them for little money and sell them for much more when you find treasures. Flea market flipping is more common than most people realize, so if you choose this option, attend flea markets as soon as they open for the best selection.
It's also important to familiarize yourself with selling on eBay, Facebook Marketplace, or Craigslist to sell your items fast and for quick cash.
Free Workshop
Flea Market Flipper
Learn how to turn your passion for visiting thrift stores, yard sales & flea markets into a profitable reselling business in as little as 14 days!
Check It Out
Flip Cars
You can flip cars just like flipping houses. If you know and love cars and can find great deals, you can buy cars for one price (hopefully less than they are worth), fix them up and sell them for a profit.
Flipping cars is a great way to flip money when you love to work on cars yourself. Whether mechanical or cosmetic, you'll save money on the repairs and can fix the car up the way you know potential buyers may want it.
Like flipping houses, it can take a little while to sell the car, so this isn't a way to flip money fast, but it can turn a nice profit if you know the industry well.
Flip Businesses
Another way to flip money is to flip businesses. If you're business savvy and can understand a company's business model and improve it, you could make extra money flipping businesses.
The key is finding struggling business owners who can't make ends meet and would like to sell. You buy the business for less than it's worth, bailing the business owner out of trouble. With your business knowledge, you can improve it as if it were your own business and then sell it for a profit.
You can flip both online and brick-and-mortar stores, but this option to flip money may take a higher initial investment than other methods. When done right, though, it can turn a nice profit.
Flip Websites
If you're familiar with websites, how they work, and what makes them profitable, website flipping may be a great money flipping strategy for you. Flipping websites means you buy an existing website and fix it up. Every website needs something different.
Sometimes, you'll need to fix the cosmetics or their function when you flip websites. For example, maybe it wasn't user-friendly so that it couldn't keep its visitors. It may also need some SEO help or better content to attract readers and retain their attention.
Website flipping requires quite a bit of work, but it's something you can do in your free time and then sell websites once they're done, making money online.
Flip Used Books
If you're an avid reader, learning how to flip money with used books can be a great way to earn more money and do your part to help the environment.
Most people have bookshelves of books they already read but don't know what to do with them. So they sit in their homes collecting dust when they could be a source for flipping money.
You can sell books on sites like Amazon, eBay, and Facebook Marketplace. People are often more willing to buy a used book than a new one. As a result, they save a few dollars, and you make extra money selling them.
You can also make extra money flipping books by buying books you find on clearance or at Amazon's lowest price. You can then turn around and sell the books for a higher price, putting extra cash in your pocket.
Take Surveys
Get Paid for Everyday Things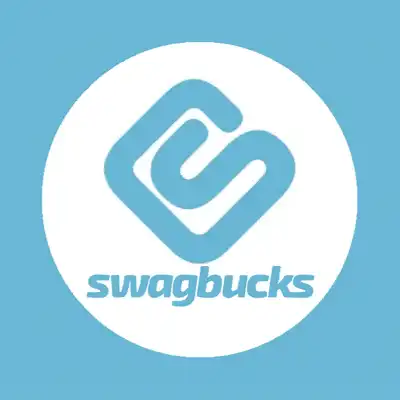 Swagbucks
5.0
Free app that pays you to shop online, watch videos, take surveys, search the web & playing games online. Payouts are redeemable via gift card or cash!
Pros:
Free to join!
$10 Sign Up Bonus
Variety of rewards options
In-store & online cash back rewards
Very easy to use website & mobile app
Cons:
Some offers require a lot of effort to earn rewards
Some tasks don't offer many points
Payouts for watching videos can be low
Sign Up
Take Surveys, Get PAID!
Survey Junkie
5.0
Get paid for taking online surveys!
All you have to do is build your profile, take surveys, earn points, and get paid!
Payouts are available via PayPal or e-Giftcards.
Pros:
Free to sign up
Redeem for cash or gift cards
Points have a long "shelf life" compared to other sites.
Cons:
Payouts for some surveys are low
Sign Up
There's no initial investment to take surveys, but you are flipping an asset – you're flipping yourself.
When you learn how to flip money, it's important to think of yourself as an asset. Your time, effort, and even mental health is just as important as spending money in your wallet.
You can get paid to take surveys, sharing your opinions with companies so they can create products consumers want or improve products they already offer. The more survey companies you sign up with, the more money you'll make in your free time.
Take Advantage of High Yield Bank Accounts
Earn More On Your Savings
CIT Bank
5.0
Earn higher and more competitive APY with CIT Bank. As a top-ten online bank, they commit themselves to growing and preserving your savings safely and securely. Find saving, e-checking, money market, and CD options with CIT.
Pros:
Significantly higher APY than traditional banks
4.20% APY on Savings Connect Accounts
Zero monthly fees
Small deposit minimum requirements
Cons:
No physical locations are available
Checks are not an available option
NO IRAs, car loans, or credit cards
Learn More
FDIC insured - Rates may vary and are subject to change
Flipping money using a high yield savings account is one of the easiest ways to learn how to flip money. First, you have to open a bank account and contribute to it regularly. Then, set up a direct deposit from your paycheck directly to your high yield savings account, and you'll earn interest regularly.
Remember, every dollar you save today will be worth more money tomorrow. So even if you can only save a couple of dollars a month, it adds up, and when you have money in a high yield savings account, the interest rate will be higher than you'd earn in a bank account at your local bank.
Cash Back Rewards
Did you know you could make money by shopping? Cashback rewards are a great way to flip money. There are a few ways you can earn money by shopping.
Use a cashback credit card for your regular purchases. Rewards credit cards pay you a percentage of your purchases back, usually as cash, gift cards, or statement credits. Take advantage of the opportunity to earn money doing something you already do – shop.
Retail Arbitrage
If you love shopping, you can flip money online by doing retail arbitrage. The concept of retail arbitrage is simple. You find bargains and buy the products. Then, you immediately turn around and sell the items for a higher price.
Retail arbitrage requires a little knowledge about the market and what will sell for prices higher than you're able to snag the products for. You'll also need to know where to sell the products to succeed.
It can be a great way to flip money fast, but make sure you understand the market, looking for saturation as retail arbitrage has increased in popularity significantly lately.
Digital Real Estate Investments
Digital real estate includes anything you find online, such as blogs, domain names, or websites. There are millions of pieces of digital real estate out there, and only a fraction of them succeed. However, if you have the money to invest in these pieces of real estate, you can fix them up and flip them for more money than you spent buying them.
If you already possess the knowledge necessary to flip websites, put your knowledge to good use. You can improve a website, get it ready for its next owner, and make money fast today by flipping it.
If you aren't super familiar with how to fix up websites or create better blog content, consider domain flipping. First, you need to find domain names for sale that you think would perform well, aka be popular, and buy them. You then sell and flip domain names to your target audience and flip money online.
Flip Clothes and Shoes
Flipping clothes and shoes is a fun way to flip cash. Of course, you'll need a little money upfront to buy the products, but then you can usually sell them fast, especially if you don't mind selling items online.
You'll need to determine the best places in your area to find cheap clothes, such as garage sales, online auctions, or thrift stores. You'll make even more money flipping clothes if you can get your hand on secondhand designer clothes, shoes, and accessories.
Many people frequent garage sales in high-cost areas, secondhand stores, and thrift stores. You might be amazed at the high-quality items you can find for what feels like a steal, and then you can turn them around to make more money.
Investing
Investing is a great way to flip money, using your capital and making your money grow. In addition, investing produces passive income, allowing you to sit back while earning more money. So the question is, what to invest in? All investments have risks, so always know your risk tolerance and an investment's risk profile before investing.
There are endless ways to flip money investing, including the stock market, real estate, commodities, ETFs, and mutual funds.
Borrow, Spend, Invest
M1 Finance
4.8
Manage and grow your wealth with M1 FInance. Founded in 2015, M1 has brokerage accounts, checking accounts, and lines of credit. The site (and app) offer wealth building for today's long-term investors.
Pros:
Customizable portfolio management tools
No fees for account management or trading
Mix Funds - Stocks and ETFs
Low minimum investments
Partial Shares
Cons:
No Tax Loss Harvesting
No financial planning or advisory services
Get Started
Stock and Crypto Trading
Get Up to $250 in Bonus Bitcoin
BlockFi
5.0
BlockFi offers a crypto interest account (earn up to 8.9% APY), a crypto trading account, crypto rewards credit cards and crypto-backed loans.
Minimum Investment: $1
Accredited Investors Only?: No
Pros:
No Monthly Fees
No Minimum Investment
U.S. Based Company
Cons:
No Joint Accounts
APY Volatility
Not FDIC Insured
Sign Up
Get Paid To Learn About Crypto
Coinbase
4.5
One of the most popular exchanges for cryptocurrency investors. Coinbase offers dozens of currencies, including Bitcoin and Ethereum. Enjoy an easy-to-use, secure platform to invest and trade cryptocurrencies. Get up to $400 in rewards with Coinbase.
Minimum Investment: $1
Accredited Investors Only?: No
Pros:
Available in Dozens of Countries
Easily Make Deposits and Withdrawals
Very User-Friendly Interface
Cons:
Fee structure can be difficult to understand
Potentially high transaction fees
Poor Customer Service
Sign Up
If you have a higher risk tolerance and don't mind investing in something somewhat 'futuristic,' consider investing in cryptocurrency or aggressive stocks.
As with any investment, there's a higher risk of loss with these investments, so make sure to diversify your portfolio and not get too caught up in the passive income mentality that might make it difficult to flip money quickly if you lose everything.
Rent Out Your Home/Rooms
Sometimes learning how to flip money doesn't require much work from you, as is the case with renting out your home or even a room in your home. For example, if you have a space you don't use often or will be away from your home for any length of time, you can list it on Airbnb and make money renting it out.
This also works well if you own rental properties or even a vacation home that you only use periodically. Renting the property out while you aren't using it is a great way to put it to use and flip money.
Rent Out Space for Storage
If you have a property with extra space, you can rent it out and make money. You set the terms regarding how long the space is available, what it can be used for, and how much rent you'll charge.
Your job is to make sure the space remains safe and secure and to provide insurance for the space (not the renter's belongings) to ensure that you aren't held liable for anything that could go wrong.
The app Neighbor, is a great place to list your space for rent too. You'll pay a listing fee and share part of your earnings, but you get to leverage their large audience and potentially rent the space out faster.
Rent Out Your Unused Space
Neighbor
5.0
Get paid to let your neighbors' store their belongings in your parking spot, shed, garage or unused rooms. Listing your space is completely free.
Features: Host Protection
Renter Damage & Theft Protection
Cheaper than Self Storage Facilities
Pros:
Hosts are Verified
Theft and Renter Damage Protection
Protection of Host Liability
Free to List Your Space
Cons:
Fees for Service Can Increase Monthly
Fees May Impact Host Payments
Sign Up For Free
Read Our Review
Flip Your Knowledge
Flipping your knowledge is a great way to flip money. Your initial investment when you flip knowledge may involve taking a course or even going back to school, but you can use it to make money once you have the knowledge.
There are also plenty of free courses available to help you learn how to make more money. Whether you teach a course, create videos, or start a freelance gig, you can put more money in your bank account just by flipping your knowledge.
Freelance Work
Anyone can freelance, which is a great way to flip money online. Think about what you do best and see if there's a need for your service.
Common freelance gigs include writing, proofreading, website design, managing social media platforms, or bookkeeping. As a freelancer, you are your own boss. You set all the parameters regarding what you'll offer, from the services you'll do to the prices you'll charge.
You flip your skills and can earn extra money doing what you love.
Donate Plasma
If you have a couple of hours free each week, you can make money by donating plasma. Of course, you'll have to pass a physical and provide the minimum amount of plasma the center requires from each donor, but if you do, you can make a few hundred dollars a month donating plasma and helping others.
Yard Work
While it's not passive income, yard work can be a great way to start money flipping. You exchange your labor doing yard work for money. If you want to keep flipping money, you can then use it for any of the methods discussed above to make your money grow even further.
Advertise your services in your local area using social media platforms, flyers, and word of mouth to build your yard work business.
Farmland Investing
If you want to take advantage of appreciating real estate values but don't want to run a real estate business yourself, consider farmland investing.
You flip money online by investing in farms. Don't worry. You aren't dealing with the farm animals and crops yourself, and you don't have to come up with the full amount of the farmland yourself. Instead, you can use crowdfunding to invest in a fraction of the farmland. AcreTrader is a great platform to try, but there are many others too.
Flip Money on Your Own Weight Loss
You can flip money on your weight loss by 'betting' that you'll lose the weight. While this is a great way to flip money legally, it's also a great way to motivate yourself to get healthy.
You create your own challenge and collect the earnings if you lose the weight and reach your goals. It's almost like double dipping – you'll win better health and more money.
Flipping Money Resources and Apps
You can use many money-flipping apps to increase your earnings and even earn free money. A quick Google search will show you how many money flipping apps exist, but here are some of the most popular.
Airbnb – This app is great for making money with real estate. Whether you rent out a room or an entire home, you can earn money on your own real estate while Airbnb does all the administrative and marketing work for you.
Swagbucks – If you want to make money by taking surveys or playing games, Swagbucks is a popular app to earn money fast. You provide your opinions, play video games, or even shop, and you can make money online.
Masterworks – If you want to learn how to invest in art, you can flip money investing in valuable art and antiques through Masterworks. They provide investment opportunities, and if you accept, you put up the capital and invest your money.
Chime – If you want a high yield savings account, Chime can help you flip money quickly by putting your money in a savings account and letting it grow.
Fundrise – Invest your money with Fundrise, and you can enjoy a real estate investment without owning the properties yourself. Instead, you earn dividends based on the rent earned from rental properties or interest earned from mortgage loans.
What to Avoid When Flipping Money
Flipping money is legal and fun, but there are certain things you should avoid when you learn how to flip money.
MLMs
We've all seen MLMs today. You make money off your sales and anyone underneath you, but they don't tell you that the people above you make money off you, too, so you're earning much less than you make for the company.
It usually costs a large upfront investment to start with MLMs, and they always have ongoing costs, so its 'salespeople' are actually customers, too, making the company more money.
Payday Loans
Don't leverage your paycheck to flip money. Payday loans are dangerous because if you can't pay the loan back in full by your next payday, you'll pay interest rates with three digits and fees that you can't afford. Eventually, you'll end up further in debt by accessing your paycheck early.
Gambling
Gambling is never a sure thing and is riskier than just about any way we talked about how to flip money above. So instead of gambling, flip your money using a tried-and-true technique that you've researched and that you know can help you earn money fast.
Cash App Scams
A Cash app flip can be an excellent way to invest your money, but it also opens you up to many scams. The security is lax, and people use this to their advantage, luring people to send them money with the promise of money flipping when you just end up losing the money in money flipping scams.
How to Flip Money FAQ
How Do I Know the Difference Between a Flip and a Scheme?
Do your research. Never take anyone else's word for 'how good' a money flipping deal is. Even if they promise you free money or that you'll make more money than you thought possible, do your research, and if your gut tells you it's not right, it's likely a scheme and not a flip.
Do Flippers Have to Pay Taxes on Sales?
Most money you make is taxable, so always talk to your tax advisor about any money you make flipping money. For example, if you flip real estate, you can't take the primary residence exclusion on capital gains, so you'd owe taxes on the entire profit on a house flip.
Is All Flipping Legal?
Not all money flipping is legal. Always do your research, and if it seems too good to be true, it likely is. However, if you can't find enough research on it or see bad reviews about it, look for other ways to flip money.
How Do Cash App Flips Work?
Cash app flips are a scam, and you should never take advantage of them. If you receive a message like 'hey, want to turn $50 into $2,500 in a week?' don't do it. You know logically that it's not possible to flip money fast like that, so don't let your emotions get the best of you. The scammer will just take your money, and you won't see it again.
What's the Fastest Way to Flip Money?
If you want to flip money fast, consider flipping consumer goods, like clothes, antiques, or other goods you find at garage sales and thrift stores. You could also make ongoing cash by renting out a room in your home or a second home or domain flipping where you buy and sell websites.
How Do You Flip $100, $200, or $1000?
You can flip any amount of money by finding what works best for you. For example, if you want passive income, look at real estate investments, stock investments, or cryptocurrency.
If you want something more active and fast, flip consumer goods like clothes or books, and if you have a lot of money to leverage, you can use it for a down payment on real estate and flip houses.
How Do You Flip Money in a Day?
To flip money in a day, you'll need to provide online services (or goods). Flipping consumer goods, providing freelance services, domain flipping, and retail arbitrage are great ways to flip money daily.
How Do You Flip Money Online?
Flipping money online is one of the easiest ways to make extra money. You can start a freelance gig, use domain flipping, take surveys, sell items in an online store or auction site, or use cashback apps to earn money fast.
How Do You Flip Money With PayPal?
Don't fall for any money flipping schemes that promise to flip money with PayPal. However, you can get paid via PayPal for many ways to legally flip money, like taking surveys or selling items online.
How Do You Flip Money With a Credit Card?
You can use a credit card for your initial investment when you're trying to flip money, but be careful. If you don't pay the balance off in full, you'll pay interest on the amount you charged, which will lower your profits from flipping money.
Final Thoughts
Knowing how to flip money can be a great way to increase your income. But, will you get rich quick?
No, but flipping money fast can put extra cash in your pocket and reach your financial goals faster. Using a combination of the money flipping methods above, you can legally flip money with either a little or a lot of money upfront.
Samantha Hawrylack is a personal finance expert and full-time entrepreneur with a passion for writing and SEO. She holds a Bachelor's in Finance and Master's in Business Administration and previously worked for Vanguard, where she held Series 7 and 63 licenses. Her work has been featured in publications like Grow, MSN, CNBC, Ladders, Rocket Mortgage, Quicken Loans, Clever Girl Finance, Credit Donkey, Crediful, Investing Answers, Well Kept Wallet, AllCards, Mama and Money, and Concreit, among others. She writes in personal finance, real estate, credit, entrepreneurship, credit card, student loan, mortgage, personal loan, insurance, debt management, business, productivity, and career niches.