Getting items for free is a beautiful thing. When you can save money while adding to your current stock of items, it makes for a happy budget. Free utilities like the internet are great, and you can never go wrong with free books and especially free money. In the world of frugal living, you have to find what you can to survive.
One of the most continuous purchases you will make in life is clothing. Whether it comes down to growing out of pants or wanting to share your new favorite interests, purchasing clothes on a trip to the mall, either planned or not, is a national pastime.
What if we told you that you can get free clothes, though?
There are many websites to search and plans you can join to get just that. Put your wallet away and read on to find out how to get free clothes!
Where To Get Free Clothes Online
There are many ways to get free clothing online. Referral programs, product testing and more are rampant throughout the industry, and getting in on them is great. Why not search for coupons? A coupon will always make sure to make money stay in your pocket. There are so many perks for shoppers to earn bucks for coats, a denim sweater, or other ridiculously fashionable handbags.
While there are so many sites that allow you to earn points to make money, gently used clothing can often be taken for free if you know where to look for them. New clothes, too! Shop at any of these brands or websites to be rewarded and start earning more for your clothes closet!
How To Get Free Clothes
There are many ways to find free clothes, free and clear. You may have to get creative to score free clothes online, especially if you're seeking big designer brands. It may require you to combine coupons and other special offerings but it is possible. Finding used free clothes is a bit easier, depending on your situation.
Join Referral Programs From Online Clothing Stores
Referral programs are a commonality with many online stores. As long as you share the site with friends and family, you will receive free clothes or super deep discounts, keeping more cash in your pockets and your closets full.
ThredUp
When it comes to swapping clothes for money without having to worry about whether or not people will take them, ThredUp is your friend. By giving away (free) your clothes to ThredUp, you earn credits. With these credits, you can get more clothes. It's sort of like a swapping site where trading in cheaper, free clothes can add up to get a more expensive set.
You also earn credits when you refer friends to ThredUp.
In general, it's pretty much the Goodwill of the internet. While there are clothes that sell for $0.99, you'll be able to get credits with the help of friends and swaps.
Stitch Fix
Stitch Fix gives away free clothes when you refer friends and family to the site. With more credits, the cheaper (or freer) an order of yours can be.
The most unique part of this site is that once you sign up, you can fill out a style and size profile along with your budget. After submitting these guidelines, the site will then find free clothes that fit what you are looking for and what might be best for your fit.
These referral sites are better the more friends you have, so don't be afraid to be a bit annoying!
Rue La La
Rue La La offers huge discounts off of big, name brand clothes. It's a great place to go when you have a ton of friends too, because for every friend or family member that you sign up, you get an extra $10 credit.
You can use that for the clothes on the site. Sign up is free, so why not check it out? Name brands are always a nice look, and getting them for free or discounted gets a massive "yes, please" from us!
Want cash back after shopping? Sign up for Ibotta!
Score Free Athletic Clothing
Taking advantage of great deals in athletic clothing always leaves a smile on our faces. The feeling of running in breathable athletic shirts, rubbing sweat off on your wristband and jumping in new Nikes is something that everyone loves.
You can get those athletic pieces totally free or at the very least heavily discounted. Many brands, such as Nike, Reebok, Adidas, Under Armour, New Balance and Saucony offer freebies in exchange for product testing and influencing. To these companies, the knowledge gained and marketing given in exchange for articles of free clothing is well worth the amount from their points of view.
Free shoes? Absolutely. A racerback? Please! How about uniforms? Count us in. A free gift from these companies will save so much per month if you are a frequent shopper, so keep reading!
Nike Product Testing
Nike runs the Nike Product Testing program, which provides clothing free to athletes to test for future lines. Although anyone can apply to the program, athletes are typically the ones who get in. After all, they will be the ones who fit in the demographics of Nike customers!
Basically, Nike will have you try out its shoes, free clothing, and sports gear and provide feedback. As long as you continue to provide good feedback, the company will want to continue working with you.
Nike takes your athletic portfolio into account when sending you free stuff. For example, if you play soccer, it'll send you soccer cleats. It's fairly simple, but at the end of the day, it'll take some work to continue helping in the program. As long as you use the products and have an in-depth knowledge of how the products affect your athletic performance, Nike will be happy to have you join its program.
Reebok Product Testing
Reebok is one of Nike's biggest competitors, even though it has faltered in recent years. No matter what, they run the same basic program as Nike with product testing.
While shoes affect sales perhaps the most and are given out for testing, athletic clothing lines are given out as well. Fitness freaks and athletes are welcome, even if you just like taking a jog a few times per week. The cool thing about the program is that some of the freebies you get in exchange for feedback and reviews are unreleased free shoes and clothes, meaning you get to try them out first.
If you are 18 years old and a United States resident, you can be included in the Reebok product testing program. Give good in-depth reviews, and you'll keep being accepted to work with the company.
Adidas
While Nike and Reebok offer appetizing programs to not only receive freebies but to offer genuine feedback that the companies listen to, Adidas is a bit more hollow in that regard. You will have to return the products after testing them, and you get them for around a month. After that, you have to send it back.
You still get freebies (with that catch). So while you'll be a valuable part of the testing process for product creation, you might feel a bit happier getting associated with Nike and Reebok.
Saucony
Saucony is a popular company for runners who share a passion for shoes and other running gear. It's up there with Nike and Reebok for a top testing program, as people are able to keep whatever they test out for the company.
To sign up, you have to send in an application and tell them about your running profile. Tell them what your running tendencies are, if you run twice per week, what the terrain is like, etc. Include what shoe size you wear and anything else that will make them understand best what you could help them with.
While approval is not guaranteed, it's always free to take a shot. So why not apply?
Under Armour
Under Armour is another sportswear giant that people from all sorts of sports backgrounds love to involve themselves in. From baseball to hockey to other sports, from running to walking and everywhere in between, it's a great brand.
You'll have to sign up and send an application in, answering all the questions as well as you can. This, of course, will give them the best information to know what to send you.
If you get into the program, you'll have to give detailed feedback to stay in the program.
New Balance
New Balance is great for fitness products, and while it is mainly known for its line of shoes, it's no longer just the brand that your 55-year-old dad wears. New Balance is gaining momentum again in both footwear and clothing lines.
Why not join the New Balance Tester Community and join in on the fun? The company will send you freebies in free shoes and apparel in exchange for your feedback and reviews.
While all of these brands offer great testing programs, it's best to apply to as many as you can to best increase your chances of being accepted into them. If you get accepted, then just keep track of what companies require what.
Next, we'll go into other ways to get free clothing from companies.
More Ways To Get Free Clothes From Companies
Glamorise
This one's for the ladies.
Glamorise, a women's apparel store, allows applications into its Wear Test Panel, which sends bras and shapewear to test out. After applying and telling the company what your sizes are and other interests, they might end up choosing you for the program. And if they do, they'll send you free clothing based on your size and interests. After receiving it, you can keep the garments as long as you send back a questionnaire related to it.
For women, if you want to receive bras and/or shapewear to test, then the Glamorise retailer wants you to join their Wear Test Panel.
Based on your preferences, and if they choose you, all they ask is that you wear the products, fill out a questionnaire related to the product and mail it back. It's a great way to get free clothing for women.
Carhartt Crew Community
Carhartt provides the working community with products and makes it easier for people to receive free clothing. The Carhartt Crew Community was created as a joining together between Carhatt and hard working men and women who wear their free clothes.
If you join the program, there's a decent chance you will get sent free stuff from Carhartt. If you don't right away, there's no need to sweat it. There are tons of extra chances to receive free stuff over time, and you could be a part of their feedback team for future products.
Lane Bryant
Lane Bryant is also for the women in the group. Lane Bryant is looking to send free bras and other garments to people who fit their criteria for testing purposes. To qualify, you'll have to fill out its application with information about your sizes and interests. If they feel like your demographic is one they need more data in, then you might be in luck.
It works just like every other testing program run by companies. Once they send you the products, which you get to keep, you'll be contacted with questions about the product. Not only will you be able to keep what they send, but you'll take pride in knowing your input was specifically used for the betterment of the product.
AwesomeShirt.org
This opportunity is a unique one that religious people will most likely want to take advantage of.
Want to receive a free shirt with Jesus on it? Then you are in the right place.
Awesome Shirt will send you one of those shirts as long as you fulfill its intended purpose, which the site says is to share the story of Jesus while wearing it. The website claims that it's guaranteed, but we don't know for sure if everyone that signs up receives a shirt. Nonetheless, all you have to do is share your story regarding Jesus and tell the group about yourself.
Lemon Collections
The first of its kind on this list is Lemon Collections. Nowadays, influencers are everywhere on social media. What are influencers, you may ask? Well, it's people who use their social media fame to influence people into purchasing brands that they have partnered with. These people are also called ambassadors.
You can become a Lemon Ambassador and receive free clothing from the group and exclusive offers, too. The company wants ambassadors to have a large following on Instagram, which can be attained by people with typically exotic lifestyles or their looks. No matter what, it doesn't hurt to apply to the program.
BoardVitals Free Nursing T-shirt
BoardVitals is a company specializing in helping aspiring medical professionals to reach their goals. If you are a nursing student on the verge of graduation, you have a chance to get a free shirt from the group.
As long as you have a school email address and can verify your status as a student, it doesn't take much to make sure you get that shirt!
Maybe you can't find free clothing near you or you have your eye on something a little newer. Consider signing up for Swagbucks!
Other Legit Free Clothing
Victoria's Secret
Victoria's Secret is another company that runs a program allowing people to earn up to hundreds of dollars.
The Secret Reward Card allows you to receive credits and use them on future purchases. These rewards are enabled on your account by sending them in a self-addressed envelope, and only one request per day is allowed.
Schoola
Schoola should get more attention that it has already gotten. It's a great online shop that offers clothing for kids and women at extreme discounts. In fact, these are typically name brand clothes, and you can save up to 70% off of the main sticker price.
Every purchase you make helps schools all over with financial implications, so it's like a mom-and-pop shop when it comes to how it is run. Think of it like a huge garage sale where people all over participate for a good cause.
When you sign up, you receive a $20 credit. Every time you refer another person and they make a purchase, you get $20 more. It adds up quickly!
Bob's Stores
Bob's Stores sells a ton of sports-related articles of clothing, and although it's not nationally-known, it has some sweet savings. Just for signing up for its rewards, you can earn $10 in credits.
On your birthday, you'll own another $10 more. In combination with any promotional codes you find online, the savings you obtain will give you a chance of getting free clothes on any order. The more you spend, the more credits you'll receive, and the more you'll save on future orders.
Loft
Loft is a popular site for a bunch of women's clothing. Although there are no big rewards programs, as long as you have a birthday fall on the same month as a purchase, you get a $15 credit.
Clothes don't cost over $15 sometimes, so you can easily get things for free or at least at a heavy discount off already discounted prices!
Zulily
Zulily says that they sell towards women, kids, babies, and men. If you are one of those people, you are in its demographics for sales!
When you refer family or friends, you can get $15 when they purchase their first item. Referral programs are difficult to get into if you don't know many people, but it can add up quickly if you get a lot of new purchasers towards certain sites.
Brooks Product Testing Program
Brooks Sports is a company that specializes in athletic gear for men and women. As long as you are at least 18 and fit within certain characteristics that Brooks is looking for, then you might be part of its wear tester program. If you qualify after providing information regarding your sizes and demographics, you may get accepted and sent free clothes. You'll just have to give your in-depth thoughts
If you want to make gear even better, then the Brooks company wants to send you free shoes and clothing as long as you qualify.
The "wear tester" requirements, as per the website, ask you to be 18+ or older, keep everything confidential and provide accurate information, etc.
If interested in the program, you can apply for free here.
Once you apply, your information is entered into a database, where you may be contacted if you meet the company's specifications.
Get cash back while shopping from Rakuten!
Have You Tried a Clothing Swap?
If you are looking for new clothes, that's probably because you've outgrown your previous ones or just don't like what you've been wearing anymore. So why not think about swapping your old clothes for another's? Like they say, one (wo)man's trash is another's treasure.
Rehash
Rehash is a great site for posting open listings of what you have and what you want to trade for it. So, if you want to trade a shirt for another, just lit that shirt that you have and say that you are looking for another shirt with specifics attached to it. Although it can be hard to get a match, it's worth it if you would be happy with the trade.
Besides, you never know what options you might have. Someone might offer something you never thought you wanted!
Public Options For Free Clothes
Resale Shops
There are many stores across the states that offer store credit in exchange for your clothes. Stores like Plato's Closet will take almost whatever you give them, evaluate the quality of the clothes, and give you credit to purchase new clothes in store. So while it's not your typical swap, per say, you kind of are swapping straight for money to buy new clothes.
Don't try to trade old ragged clothes from no-name brands, though. Usually, the clothes will need to be from brands that everyone knows of for these trades to work. Why not look through your closet for things you don't wear anymore and bring them to Plato's Closet? Even if you don't care much about getting new clothes or a specific type of clothing, just getting some cash to spend can add an extra spice to your life.
Salvation Army or Goodwill
Goodwill and the Salvation Army are thrift stores that provide vouchers for free clothing as long as the person who receives these vouchers fit within the criteria of the organization. If you call or talk to the people in charge at a specific location, they will be able to explain what each needs to happen for you to receive free stuff.
There are more thrift stores than just these two that will provide vouchers, but many of them are small-run shops. You're bound to find many of them if you look through your town.
Donating your less trending fashions (in good condition) at some of these places will also provide you with coupons to be redeemed in store too, which could allow you to swap what you have for what you're looking for!
Craigslist Free Section
While Craigslist has definitely fallen off the Earth in some regards, you can still find some golden geese if you are lucky in the free section of the site.
Although clothes are not always available via Craigslist, it's worth a shot to look in your specific and surrounding areas to see what freebies are available. It's first-come, first-server, so make sure you are quick to the jump when you find something you want!
Freecycle.org
Freecycle is a site that is extremely similar to the free listings on Craigslist. There are almost 10 million members on the site that sell and trade locally with other people in surrounding regions.
If you live close to a metropolitan area, you will have more success finding exactly what you want. You can post ads showing what you have or what you want, and it shouldn't be too difficult to find some things that interest you.
Facebook Groups
Facebook is another great option to find freebies on the web. There are a lot of older clothes that people will want to just get rid of that they don't feel like they can sell, so snatch them up right when you find them.
Facebook has leaned in heavily on its Marketplace over the last few years. Gone are the days of only being able to find trades on local yard sale groups, hello to the days that Facebook acts as the better, upgraded Craigslist. If you live near a city, it also will lead to more opportunities to find things.
Nextdoor
Nextdoor is the hyperlocal version of the Facebook Marketplace. If you have a smartphone (and to be honest, why wouldn't you nowadays?), you can download the app to search who is selling around you.
There is a free classifieds section, so if you want to add a classified or just search through numerous listings or events, you can find some real gems.
Freebie Websites
There are so many other websites that give away free shirts. If you look on Google or any other search engine for "freebies," you are bound to find some new products for free. T-shirts are common freebies, so many websites will give you a new shirt in exchange for some sort of sign-up or lead generation.
Giveaways or Contests
If you take a quick look on social media, you will find an extremely high amount of giveaways that companies and influencers are doing on a daily basis. Whether it is sports teams looking to giveaway autographed jerseys or brands giving away shoes, there is no end to finding great contests to sign up for.
Some of these giveaways can offer a variety of outfits and garment items including things like womens bikini, sleepwear and pajamas, swimwear, lingerie, scarves, polos, purses and so much more. Some baby or mommy offerings may include maternity items or looser fitting loungewear for expecting Moms. Some of these sites also giveaway household goods and clothing accessories.
You can look at Google results from the previous 24 hours to find the newest postings throughout the media landscape and give yourself the best chance of winning. Contests are typically hard to win, especially if a lot of people also notice the giveaway.
Financial Assistance
While these options are meant for people of all sorts of income statuses, there are many financial assistance programs that will help you if you are struggling and need income or clothes.
Churches, shelters, and public and private organizations are all out there and willing to help you get what you need to live another day.
NeedHelpPayingBills.com is a great site that will help you locate these places, so if you are in need, this is the place to go.
Take Advantage of Free Clothes For Yourself and Your Family
There's no shame in ever wanting to get freebies. Everything has a shelf life, and clothes are certainly no exception. If you have dresses, jeans, sweaters, underwear, activewear, tees, jackets, skirts, tops, belts, hoodies, leggings, hats, sweatshirts, shorts, rompers, sandals, tights, ankle pants, or anything else that you don't want anymore, you can even trade them for other products.
When you want to stay trendy and save money online or through a local thrift store, this list should help you earn extra for your work.
There are so many ways to find free clothes, whether it's for testing purposes, rewards programs, trade-ins, or more, you shouldn't have any problem finding what you most need for your wardrobe.
Tell us about your success with some of the testing programs in the comments!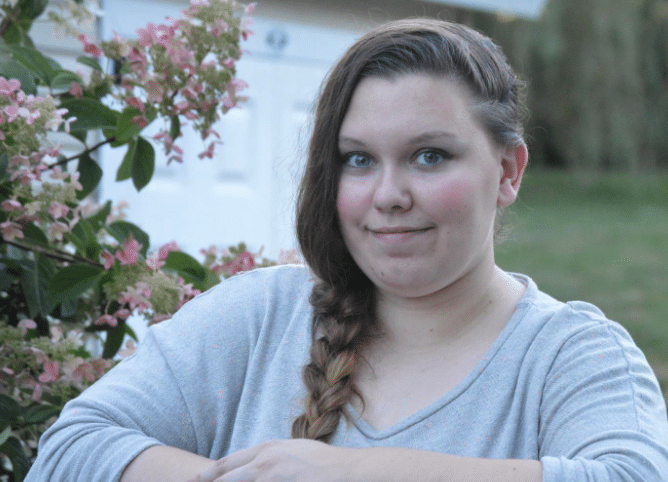 Samantha Hawrylack is a personal finance expert and full-time entrepreneur with a passion for writing and SEO. She holds a Bachelor's in Finance and Master's in Business Administration and previously worked for Vanguard, where she held Series 7 and 63 licenses. Her work has been featured in publications like Grow, MSN, CNBC, Ladders, Rocket Mortgage, Quicken Loans, Clever Girl Finance, Credit Donkey, Crediful, Investing Answers, Well Kept Wallet, AllCards, Mama and Money, and Concreit, among others. She writes in personal finance, real estate, credit, entrepreneurship, credit card, student loan, mortgage, personal loan, insurance, debt management, business, productivity, and career niches.