It's never a bad idea to put down your laptops and smartphones and pull out some old-fashioned reading material to get your brain moving. Many outreach services exist, and most allow you to check out books for free!
With so many online services out there, let's take a look at great places to score free books by mail services for your home library.
The Best Places to Get Free Books By Mail
3 Free Audiobooks
Audiobooks
Get started with a 30 day free trial and get your first 3 audiobooks on us! Access a premium library of more than 200,000 books, plus 8,000+ free audiobooks and access to 1.2 million podcasts.
Sign Up
1. Dolly Parton's Imagination Library
Dolly Parton's Imagination Library is one of the most well-known organizations that send free books through the mail. Created in 1995, the library has sent over 133 million free books to children from birth until they begin school each month.
Over 1.5 million kids are registered to receive free books, which come with no strings attached. Dolly Parton is not known for being a librarian, but she definitely could be one!
The program has received the Best Practices award from the Library of Congress Literacy Awards and The Good Housekeeping Seal of Approval.
Parents can sign their kids up in the USA, United Kingdom, Canada, Australia and the Republic of Ireland through the library's website.
2. GoodReads
Goodreads is a great site if you're an avid book-reader. In fact, if you don't have an account, we highly recommend you make a free one so you can participate in discussions and reviews over millions of old and new books. The site offers you to compare the prices of books across multiple websites.
Often, authors give away books on the site in exchange for a free review. Although reviews typically aren't necessary to order free books, it creates a community of peer-to-peer literary communications.
GoodReads also gives away free books in pre-release giveaways, which you can access here.
3. Bibles of America
Bibles of America is a simple way to get free Christian ebooks in addition to a free bible. All you have to do to register is go to this link, sign up with your information, and they will send you a free bible. That means you are not required to enter any credit card number details.
Certain free ebooks that are available are entitled The All-inclusive Christ, Basic Elements of the Christian Life, and The Economy of God.
Their only request is that you order the bible for yourself and not on behalf of another person.
Related Article: Get Paid to Read Books!
4. LibraryThing
LibraryThing is similar to the GoodReads program in which authors give away free books to get reviewed to a certain number of people who request a review copy. On the site, you can see how many reviews the author is requesting and how many people filled out the request form for a review copy of the free book.
There are also member giveaways that work similarly but are free ebooks. With a lot of free stuff to choose from, there are no limits to what genres you can request books from.
There are a high number of requests, however, so there is no guarantee that you'll be getting every book you want. The more free books you request, the more likely you are to get specific books, however.
5. FreeCycle
FreeCycle's goal becomes pretty obvious after you realize the name is a wordplay on recycle. It works like a classified service, similar to websites like Craigslist, but everything on the site is free stuff.
Usually, free books available through the service are not the most sought-after. But, they are still free books. The best free stuff and free books go to the early worms, so make sure you are searching through its site frequently to find your golden goose from the collection. You never know what you will find!
Related Article: 130+ Popular Restaurants where Kids Eat FREE!
6. Natural Inquirer
The Natural Inquirer is an organization that looks to distribute educational readings to children from preschool to grade 12. They always have a free coloring book available to children, which is currently about a bee that is a scientist.
Directly from its website, it says, "The coloring pages feature the Natural Inquirer bee engaging in different types of science. For example, there is a Natural Inquirer bee looking through binoculars to see birds. The text says, ' scientists study birds.'"
The free book typically goes quickly, so act fast! It's available in both hard free copy and as a download, and it is also available in different languages. You can find information about the book here.
Additional Learning Activities for Kids: Check out the Homer Learning App!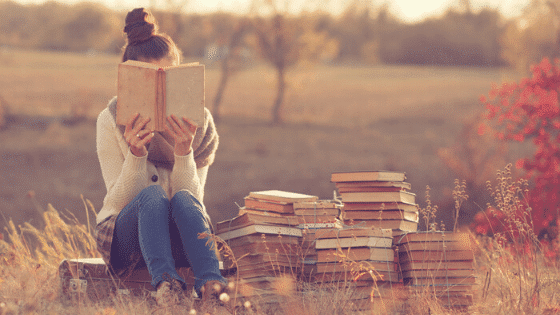 7. Read Conmigo
Read Conmigo, which directly translates to read with me in English, aims to help families work on bilingual skills in both English and Spanish. By filling out the registration form for free here, families get access to 50 free ebooks with their online library in addition to being able to download free ebooks every two months.
Although it seems you can't order free print books, Read Conmigo is a great resource for families with children up to fifth grade looking to work on bilingual literacy skills.
8. Barnes and Noble
Barnes and Noble has a great summer reading activity for your kids. Have your child read any eight books, jot down what they have read in their reading journal that is accessible from the Barnes and Noble Summer Reading website, and then bring that journal into any Barnes and Noble location by the end of August.
In return, your child will be able to select a free book from the list in their journals! The company also has select free ebooks available for download, too.
9. ValueMags
Magazines aren't books in the natural form, but reading is still reading!
If free magazine subscriptions are more your thing, ValueMags will be an amazing resource for you. It provides heavily discounted subscriptions to magazine subscriptions to services like Sports Illustrated, but free magazines are available from the service as well.
Popular Science and Entertainment Weekly are two magazine subscriptions that have been given through the website. All you need to do is sign up for an account and provide shipping information to get free magazines mailed to you.
10. Craigslist
Good old Craigslist is still around today and can be a great resource for getting free books. The quality of free books and the number of them varies greatly depending on the area and day, and it can be a bit sketchy dealing with unknown people through classifieds.
Craigslist used to be the king of online classifieds and marketplaces before platforms like Facebook Marketplace showed up to take over. You can still find some good titles and other items on Craigslist, but proceed at your own risk!
Related Article: 50+ Student Discounts and Freebies You Need To Know
11. NetGalley
NetGalley is another website where users can sign up for an account and then receive free pre-released books in exchange for a review. Reviews are necessary to deliver printed books, and you can receive most titles via either ebook or physical free copy.
Perhaps the best part of NetGalley and what sets it apart from most other review and receive sites is it is available in more languages than just English. It's also available in French, German, and Japanese versions.
12. Enchanted Book Reviews
Enchanted Book Reviews also provides free books on the basis that the receivers will review them. There is only a small amount of free books they are giving away for review at any given time, so check back frequently for new titles.
You must have either a blog or an Amazon account to review the books on. While sites like GoodReads allow you to review the free book on their site, this company is different in that regard.
To request free books, you have to fill out your information for each book and they will respond as soon as possible. Also, you must write a review within 30 days of receiving the books, and if you fail to do that three times, you can no longer be a part of the program.
Related Article: Easy Ways To Get Free Internet Legally At Home Or On The Go
13. Free Braille books
The American Action Fund for Blind Children and Adults runs a program where they translate written books into braille-accessible books. They say that they aim to choose books that were written within the past couple of years that both boys and girls will enjoy.
The program was created in 1997 and can be applied to via this link.
14. Free LEGO magazine
Another magazine that can be sent through the mail is the LEGO Life Magazine. It's sent four times per year to children aged 5-9, and all that you need to do is sign up on the LEGO site.
This is the perfect magazine at no cost for your creative child's mind. They can even have their LEGO creations be featured in the magazine! With it being completely free, this is a no-brainer.
3 Free Audiobooks
Audiobooks
Get started with a 30 day free trial and get your first 3 audiobooks on us! Access a premium library of more than 200,000 books, plus 8,000+ free audiobooks and access to 1.2 million podcasts.
Sign Up
15. Sun-Maid Recipe Booklet
Sun-Maid, the owner of food brands for raisins, yogurt, organic substances and more, have an extra kicker for you cooks out there. For signing up on their website, they will send you a free recipe book using their products to create healthy and delicious treats!
All you have to do is sign up with your name and address information. You can download the cookbook as a PDF or have a physical free copy sent to your home.
According to Sun-Maid, "Raisins are a high-energy food, providing the natural sugars, potassium, fiber and tartaric acid necessary to keep digestive systems healthy." So why not get healthy and get this free cookbook?
16. Lola's Blog Tours
This website is very similar to Enchanted Book Reviews but has a larger collection of books for teens, young adults, and all ages as of writing this. Lola's Blog Tours has readings for everyone from children to adult fiction books.
All you have to do is clock the book you want to read, look at the author's requests and then review the book after you finish reading it. It's the way most of these sites work, but it's an effective one. All different sites could have different books available for review, and you never know what you'll find.
Related Article: Frugal Living: Simple Ways To Help You Live Intentionally
17. Fresh Fiction
Fresh Fiction offers 250 books to review in exchange for free copies. While there are a lot more options than previously stated websites, there is a stronger hold on who is able to review them.
Each potential reviewer needs to fill out an application to see if they qualify. Not everyone will qualify either, but upon acceptance, the genres and age ranges of the books are greatly highlighted here.
18. ReaderService.com
The Harlequin Reader Service is a book club that sends top-rated books as ranked by the New York Times and USA Today to its members multiple times per year. You get two free books just by signing up.
If you choose to stay with the club, you get discounted books off the cover price and will receive extra privileges. This is geared as a women's book group with romance, suspense, and inspirational titles being the most prevalent. Do your homework if you think you might want to be a patron going forward!
19. Check Your Local Library & Summer Reading Programs
Not every library has a mailing service that sends you a book every month, but some do, with a higher likelihood in metropolitan areas. We strongly encourage everyone to get in contact with their local libraries, a county library or a regional library to see if they offer any reading programs at no charge, as they may just not advertise them well! Be sure to ask a librarian for help checking their databases and if they offer their patrons that library service.
Many public libraries offer a summer reading program for children too, and it's a good idea to get your kids a free library card, which enables them to be a borrower! Libraries are obviously places you can go to borrow books, and although you may receive fines on overdue books if you don't renew them by the due date, you'll have so many titles at your disposal.
At the library, resources include the availability of audiobooks, DVDs, E books through Overdrive, CDs, internet access and more at a public, county or state library. If books are checked out already, the interlibrary loan library system, where libraries are borrowing books from each other, is the alternative.
In general, the public library is a great place to go for almost anything, not just library books! So don't miss out on going there even just to get work done or homework help, because library services are abundant.
Related Article: Get Paid to Read Emails!
20. Free Kids Activity Books via the EPA
Sometimes, the best kinds of free books to read with your children are ones that teach them about the world around them. The Environmental Protection Agency, or the EPA, in the United States offers select books free of charge for parents to read to their children. Free books come in multiple languages and are sent via the Post Office.
Free books currently available are about the water supply and protecting the planet. Who knows, maybe reading your children these books will spark a future career in environmentalism?
21. BookMooch
BookMooch is an online book exchange service for people who like to read books. You can exchange like-new books you've read and no longer want and request books you want to read.
There's no cost to exchange books, but you must pay the shipping costs when you mail books to other readers.
BookMooch operates on a points system. You earn 1/10 of a point for each book you list and another point when you mail it to another reader. You'll earn three points if you send the book outside your country.
To request books, it costs one point, or three points if the book is in another country. You can also set up a wishlist to automatically receive the books on it when they become available when you have the points to spend.
22. Penguin Random House's Reader Rewards
Penguin Random House rewards readers who buy their books with points. When you have 120 points earned, you can redeem it for a free book from Penguin Random House (most titles apply) for a value of up to $30.
Each book purchase earns you 10 points, so after you purchase 12 books, you'll get a free book. You can buy the books from any local or online bookstore. To prove your purchase, upload your receipt and the book's ISBN, and you'll receive points if it's an eligible book.
After accumulating 120 points, you can redeem your reward for any book on PenguinRandomHouse.com. Add the books to your cart like normal, and enter the rewards code in the coupon field.
23. Bookstagram
Bookstagram is the 'book side' of Instagram. Use the hashtag #bookstagram, and you can follow other bookworms like yourself. In addition, you can connect with others who love books as much as you and even authors and publishers who offer giveaways.
You may connect with users who want to exchange books with you or want to pay it forward, giving away the books they've read.
24. Bookloons
Bookloons is a book review website that gives bookworms ideas for new books. While you can purchase books for the retail price there, after reading reviews, they host a lot of contests to win free books.
Some of their bigger contests reward readers with 40 books! Most contests require a review, which only takes a few minutes and can result in free books.
25. Read It Forward
Read it Forward is a Penguin Random House newsletter readers can sign up for to enter contests and earn free books. The community has over 385,000 members, and its website offers book recommendations, podcasts, and other resources to help you find the perfect book.
Don't ignore the weekly newsletters, though, as that's where you might have a chance to win free books and other merch.
26. PaperBack Swap
As the name suggests, PaperBack Swap is a book exchange. Like many other book exchanges, it costs nothing to receive books; for any books you send out, you must cover the shipping costs.
Despite its name, you can also swap hardcover books, textbooks, and many other media sources.
27. Environmental Protection Agency (EPA)
The EPA often offers free books for kids and adults that educate about how to care for the environment. Sometimes the books are by mail, and others are PDF downloads you can get instantly.
The offers change often, so check back frequently to see what's offered.
28. Harlequin Reader Service
The Harlequin Reader Service caters to women who love romance series. When you join the service, you'll receive two free books and two free mystery gifts with an approximate $10 value.
You'll be enrolled in the monthly Harlequin Reader Service, which sends new books monthly at a discount. Sometimes they offer promotions and free books too. The good news is you can cancel anytime, so if you decide the service isn't for you, cancel it.
29. That Daily Deal
Adult coloring is a great way to reduce stress and enjoy free time. That Daily Deal sends one free adult coloring book per household with no strings attached.
They require your credit card for validation but don't charge anything. The coloring books are chosen randomly, and if you want, you can make a donation which they say moves your order to the front of the line. Typically orders take 6 to 8 weeks.
30. The Jiffy Mix Recipe Book
If you love cooking with Jiffy just like mom used to, get a free Jiffy Mix Recipe Book. The latest version has many new recipes for you and your family to enjoy. There's no fee to request a book, and you can opt for an online version for immediate access.
31. Hillsdale College- US Constitution and Declaration of Independence
If you've always wanted your copy of the US Constitution or Declaration of Independence, you can get a free copy from Hillsdale College.
Just complete either form, and you'll have a pocket-sized copy for your enjoyment!
Other Ways To Earn Free Books
Convert Free Rewards Points
Rakuten: Get a $10 reward just for signing up! Rakuten gives you up to 12% cash back on purchases you make.
Fetch Rewards: Scan your receipts from anywhere and Fetch will give you rewards points that can be redeemed for gift cards. Use those gift cards to purchase books!
Earn a $20+ Sign-up Bonus!
Rakuten (formerly Ebates)
5.0
Rakuten is a free and easy way to earn cash back and receive special bonus offers from over 2,500 stores!
Pros:
Free to use
Low payout threshold
Most major retailers partner with Rakuten
Cons:
Not available in some countries
Sign Up
Get Rid Of Your Junk
Decluttr: Sell your old electronics, video games, or DVDs and use the cash towards some new to you books.
Cardpool: Sell your unused or unwanted gift cards. This is a easy way to convert your gift cards into cash for books!
Trade Your Opinion For Books
Swagbucks: Get $5 just for signing up! Take surveys, watch videos, and more to earn free gift cards!
Survey Junkie: Similar to Swagbucks, this app lets you take surveys in exchange for gift cards.
5.0

Free app that pays you in cash and gift cards for shopping online, watching videos, taking surveys, searching the web & playing games online.

Pros:

Variety of rewards options
In-store & On-line cash back rewards
Very easy to use website & mobile app

Cons:

Some offers require a lot of effort to earn rewards
Some tasks don't offer many points

Sign Up

5.0

Free to sign up. Get paid for taking online surveys!

Payouts available via PayPal or e-Giftcards.

Sign Up
$5 Sign Up Bonus!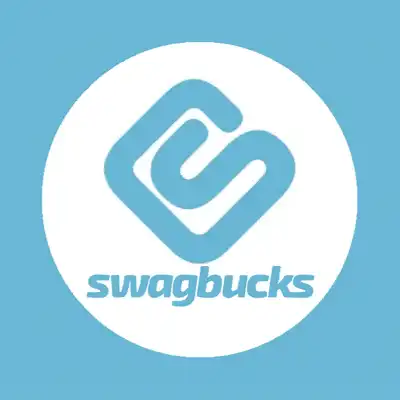 Swagbucks
5.0
Free app that pays you in cash and gift cards for shopping online, watching videos, taking surveys, searching the web & playing games online.
Pros:
Variety of rewards options
In-store & On-line cash back rewards
Very easy to use website & mobile app
Cons:
Some offers require a lot of effort to earn rewards
Some tasks don't offer many points
Sign Up
Take Surveys, Get PAID!
Survey Junkie
5.0
Free to sign up. Get paid for taking online surveys!
Payouts available via PayPal or e-Giftcards.
Sign Up
Time to Get to Reading!
By now you should know just how many ways there are to get free books by mail and magazine subscriptions by postage! You can even get digital free ebooks from many sources, too.
It's never a bad time to put your visual brain to the test by reading fiction or nonfiction books, and the number of reading materials for kids will help them springboard off into interesting hobbies or even become little librarians!
Time to open up those free books by mail and take a look! There's nothing like sitting down to read a physical book.
What is your all-time favorite book? Have you ever received free books by mail? Let us know in the comments!

Also be sure to check out our list of financial independence retire early books!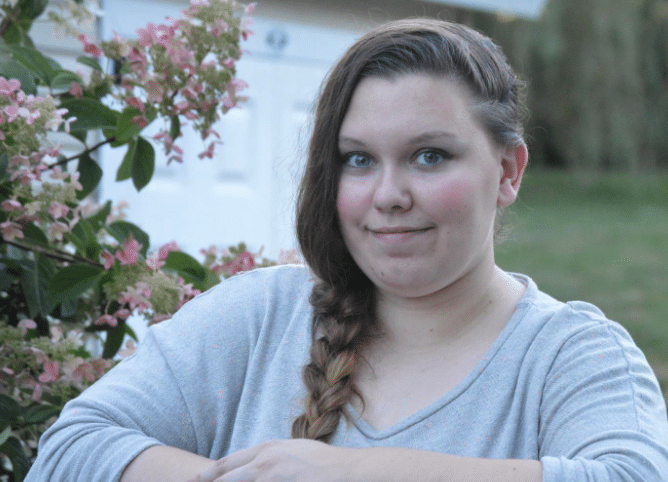 Samantha Hawrylack is a personal finance expert and full-time entrepreneur with a passion for writing and SEO. She holds a Bachelor's in Finance and Master's in Business Administration and previously worked for Vanguard, where she held Series 7 and 63 licenses. Her work has been featured in publications like Grow, MSN, CNBC, Ladders, Rocket Mortgage, Quicken Loans, Clever Girl Finance, Credit Donkey, Crediful, Investing Answers, Well Kept Wallet, AllCards, Mama and Money, and Concreit, among others. She writes in personal finance, real estate, credit, entrepreneurship, credit card, student loan, mortgage, personal loan, insurance, debt management, business, productivity, and career niches.