Same day pay jobs may seem unrealistic, but there are more opportunities than you think.
Check out our list of jobs that pay today, helping you take care of financial emergencies or reach financial goals.
Is It Really Possible to Get Same Day Pay Jobs?
You probably wonder, are there jobs or gigs that pay daily, and if so, how? First, you should know that many jobs pay the same day. They range from side hustles that pay daily to part-time cash-paying jobs.
How Do Jobs That Pay Daily Work?
The jobs that pay daily each work differently. Each of the jobs that pay the same day in this list rewards you for your work the same day, but some have minimum requirements you must meet to cash out.
Fortunately, many of the apps and other get paid today jobs offer an instant pay feature, allowing you to get paid daily, usually for a small fee, reducing how much money you receive.
Now let's get onto the best jobs to work today get paid today.
Driving Jobs That Have Same-Day Pay
Driving jobs are common among daily pay jobs. You need a reliable car, sometimes with particular features or a certain age. You must also pass a background check for most of them. You work as an independent contractor and are responsible for your own expenses.
Here are the top ways your car can help you find pay daily jobs near me with driver and delivery apps that pay same day.
DoorDash
DoorDash is a food delivery service. DoorDash pays drivers a fee for driving, plus you keep 100% of customer tips earned. DoorDash pays drivers weekly; however, after you make 25 deliveries and have been on the platform for at least two weeks, you can sign up for instant pay for $1.99 daily.
Continue reading: Learn if you can make a living off DoorDash
Become a DoorDash Driver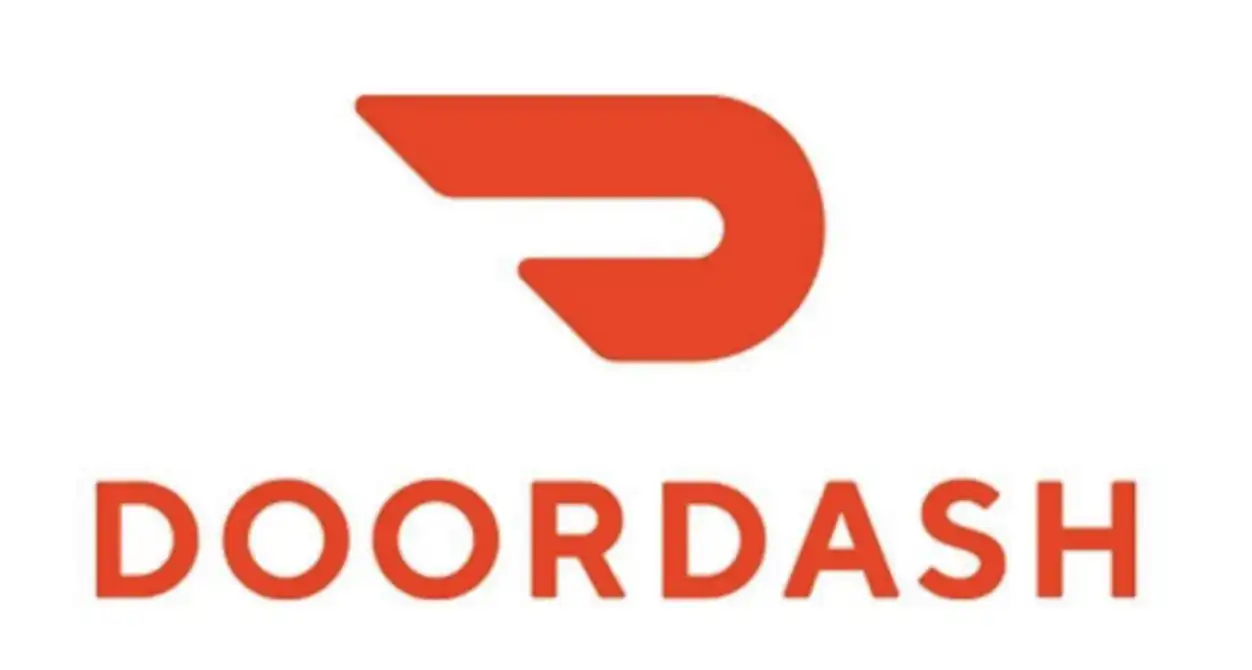 DoorDash
5.0
Get started delivering food for DoorDash. You choose your own schedule and delivery goals as your own boss. Earn base pay, tips, and promotions with DoorDash.
Pros:
Flexible schedule - pick your own hours
Preview pick-up/drop-off locations - choose your own orders
Fast Payment
Maximize earning potential with tips, bonuses, peaks, and hotspots
Cons:
Wear and tear from vehicle usage
Cost of Gas
Sign Up
Actual earnings may differ and depend on factors like number of deliveries completed, time of day, location, and expenses. Hourly pay is calculated using average Dasher payouts while on a delivery (from the time you accept an order until the time you drop it off) over a 90 day period and includes compensation from peak pay, tips, and other incentives.
Instacart
Instacart offers two options for same-day pay jobs. You can be a full-service shopper, picking up customers' orders at the grocery store and delivering them to their doorstep, or an in-store shopper that only picks orders but doesn't deliver them.
Full-service shoppers get paid based on the order's distance, order size, and complexity. Plus, like most apps, you keep 100% of customer tips. Full-service shoppers can cash out instantly after they've completed five jobs rather than waiting for the weekly pay date. In-store shoppers only have the option of weekly payouts.
Read our comparison: Instacart vs DoorDash
Sign Up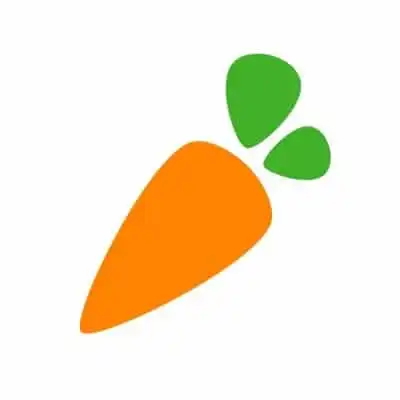 Instacart Shopper
4.5
Instacart is one of the biggest online grocery delivery companies. You can earn over $20 per hour shopping and delivering groceries to people through the app!
Pros:
Flexible Schedule - set your own hours
Fast and Accessible Pay
Tip Earning Potential
Mileage Deductions
Easy Application Process
Cons:
Vehicle Wear & Tear
Gas Costs
Apply Now
Shipt
Shipt is another grocery delivery service. Like Instacart, shoppers earn a fee per order shopped and delivered, plus customer tips. Instacart usually pays out on Fridays via direct deposit, or you can access instant pay after completing one weekly direct deposit. Shipt's instant pay option is available once daily for a small fee.
Read our comparison: Shipt vs Instacart
Get Paid to Shop!
Shipt Shopper
4.0
Shipt is one of the largest online grocery delivery companies. Select deliveries and earn upwards of $20 per hour shopping and delivering groceries to people through the Shipt App!
Pros:
Flexible Hours - Take or Leave Orders at Your Leisure
Paid Per Order - Higher Earning Potentional Including Tips
Easy User-Friendly App - Easy Customer Communication
Free Shipt Membership
Set Distance and Proximity of Orders to Fit You
Cons:
Usage of Your Vehicle
Gas Costs
Must-Shop Alone
App Glitching is Often Reported
Competing for Orders with Other Shoppers - First Come First Servce
Apply Now
Grubhub
Grubhub is another delivery service you can work for on-demand and earn cash daily. Grubhub isn't available in as many cities as DoorDash, but it's more prevalent in certain areas. Grubhub guarantees a minimum payment, so you know you'll at least make the guarantee during slow times.
Grubhub offers special missions and offers during busy times to get more drivers and to help you earn more. Grubhub sends your earnings weekly on Thursdays; however, you can use Instant Cash Out and pay $0.50 per transaction, except for Chase customers, who get instant transfers for free.
Lyft
Lyft is another rideshare service offering jobs that pay daily cash. It's also available in many cities, and like Uber, it offers weekly or instant cash payout options.
Like Uber, you earn a flat fee plus 100% of the customer tips for quick jobs to make money. Lyft runs more promos than Uber, so you may have a chance to increase your earnings, occasionally making a little extra cash with Lyft.
Lyft's typical payday is every Tuesday. Lyft also offers a Lyft Express, an instant payout for a small fee, or Lyft Direct, a bank account through Lyft's partnership with Stride Bank. This option offers free transfers after each ride, fee-free for jobs to make quick money.
Uber
Uber is a rideshare service in many cities offering daily jobs that pay cash. Uber drivers download the Uber app, get approved to be a driver, and can start driving instantly, making it one of the great jobs that pay the same day.
Uber drivers don't earn hourly pay. Instead, you earn a flat fee for each drive, which differs based on distance, time of day, and demand. Plus, drivers keep 100% of the customer tips. There are also opportunities to earn promotional cash for fast money-making jobs.
Uber normally pays out weekly, but Uber drivers can use Instant Pay up to five times a day to get paid same day, and they now offer an Uber Pro Card, an Uber-sponsored bank account through Branch Bank, allowing free instant cash payouts.
Uber Eats
Uber drivers can automatically deliver for Uber Eats, or you can sign up strictly for Uber Eats. This service works like DoorDash. Drivers pick up food from various restaurants and deliver it to customers.
Like Uber, you can choose weekly pay or Instant Pay. You can also apply for an Uber Pro card, a bank account through Uber that offers instant cashouts after each delivery for no fee.
Survey Gigs That Pay Same Day
You might not think of surveys as jobs that pay same day, but they are a great way to make your funds add up! You won't pay the mortgage with your survey earnings, but they can be great supplemental income.
Here are some survey companies that can help you learn how to make money the same day.
Survey Junkie
Survey Junkie offers consumer research surveys on various products and services. In exchange for your opinion, they provide virtual points. You can redeem your points for PayPal cash or gift cards. Survey Junkie rewards your points as soon as your answers are verified, and you can cash out when you have at least 500 points.
Take Surveys, Get PAID!
Survey Junkie
5.0
Get paid for taking online surveys!
All you have to do is build your profile, take surveys, earn points, and get paid!
Payouts are available via PayPal or e-Giftcards.
Pros:
Free to sign up
Redeem for cash or gift cards
Points have a long "shelf life" compared to other sites.
Cons:
Payouts for some surveys are low
Sign Up
Swagbucks
Swagbucks is a get-paid-to-site that offers surveys and other ways to make money same day, including playing games, online shopping, and searching the web. Swagbucks rewards you in their currency, Swagbucks (SBs), and you can convert them to PayPal cash or gift cards.
Swagbucks offers the closest thing to same-day pay gigs, as their minimum payout threshold is $1. However, receiving your payment may take a few days as it takes time to credit your account and process the payout request.
Get Paid for Everyday Things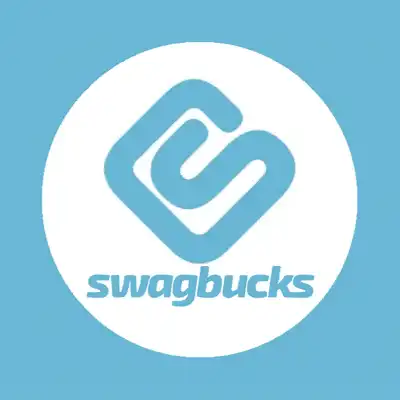 Swagbucks
5.0
Free app that pays you to shop online, watch videos, take surveys, search the web & playing games online. Payouts are redeemable via gift card or cash!
Pros:
Free to join!
$10 Sign Up Bonus
Variety of rewards options
In-store & online cash back rewards
Very easy to use website & mobile app
Cons:
Some offers require a lot of effort to earn rewards
Some tasks don't offer many points
Payouts for watching videos can be low
Sign Up
Branded Surveys
Branded Surveys is another market research company that offers daily pay jobs. You provide your opinion on products and services, and they reward you with points that you can convert to PayPal cash or direct deposit.
Branded Surveys also offers badges consumers can earn for their loyalty. When you earn a silver badge, you can earn money by referring friends and family to the platform.
Branded Surveys technically is one of the daily paying jobs, but you can cash out once you accumulate 500 points.
Earn $1 - $3 per Survey!
Branded Surveys
4.6
Join over 2,000,000 Members - Surveys, Daily Polls & Competitions with fast payouts! Over $22 million dollars paid out! Redeem Rewards via PayPal or Gift Cards from Hundreds of Brands, Including Amazon, Airbnb, Google Play, Adidas, Nike, and more!
Pros:
Higher pay than other survey sites
Large selection of payout/gift cards
Cons:
Must qualify to complete certain surveys
Sign Up
Independent Contractor Jobs With Same Day Pay
Freelance Writing
Freelance writing is one of the great jobs to get paid daily. Freelance writers can write as themselves or as a ghostwriter, allowing the buyer to purchase in their name.
Freelance writers can write blog posts, sales pages, email marketing, ebooks, social media posts, and more. You can work on a contract or case-by-case basis, working remote and earning same or next day pay. Since you run the gig, you decide how clients pay you, whether you require a deposit upfront or wait until delivery to get paid.
Proofreading
If writing isn't your favorite thing, but you can't handle it when people use improper grammar, consider proofreading. As a freelancer, you can get work that pays daily for editing written content, such as blog posts and ebooks. Proofreading can provide fun jobs to make money fast.
Depending on your skills and what you want to offer, you can edit grammar and spelling, correct flow, or even audit online pieces for SEO to help clients rank higher and increase sales. Like freelance writing, you can find jobs that pay immediately, or you may work out a contract for weekly pay jobs.
Virtual Assistant
Virtual assistant opportunities are good work today for pay today jobs. Virtual assistants can do anything from answering phones or emails to scheduling appointments, managing social media, writing blog posts, or data entry.
You can offer your freelancing services on sites like Fiverr or Upwork or join a dedicated virtual assistant website like Fancy Hands.
Transcription Jobs
Transcription jobs are great same day pay jobs if you have excellent attention to detail, can listen and decipher difficult conversations, and have perfect grammar. You can get paid daily, work from home, and work the schedule you can handle when working as a transcriptionist. A couple of great companies to consider are TranscribeMe or Rev.
Sell Stuff Online To Get Paid Instantly
If you need fast-money jobs, consider selling things around your house you no longer need. While these aren't jobs with same day pay, they are a way to earn cash quickly.
Facebook Marketplace
Anyone can sell items on Facebook Marketplace, and you can sell just about anything except illegal products. You are responsible for all aspects of the sale, from listing to transferring the item and collecting payment. It's best to accept cash for sales on this platform to avoid scams.
Etsy
Etsy is a platform for sellers of handmade goods, antiques, and digital products. Starting an Etsy store is free, but Etsy keeps a percentage of each sale. Once your balance reaches $25, you can cash out. Etsy sets a weekly payout schedule, but you can adjust it as needed to take advantage of quick jobs for cash.
eBay
eBay is an auction site to list items for sale for a fixed price, or you can set up an auction-style sale. You determine the length of the listing and, upon selling an item, get paid immediately. You can cash out your earnings at any time. Standard transfers may take a few days, but you can choose the instant cash-out option for a small fee.
Cash Back Apps That Offer Same-Day Pay
You might not think of cash-back apps as a way to make money daily, but they are a great option! While they aren't exactly quick-paying jobs, you get paid in cash for shopping!
Ibotta
Ibotta offers cash back for grocery shopping or shopping online. It's a great app to get paid for making everyday purchases like groceries. If you shop in person, you must activate your offers before heading to the store. You prove your purchase by uploading receipts or linking the store's loyalty program to the app.
If you shop online, you shop through the Ibotta app and automatically get credited for your purchase. You must have a $20 balance before cashing out on Ibotta.
Cash Back With Ibotta
Ibotta
4.5
Earn cashback with Ibotta for your purchases in-store and online. Whether using loyalty linking or submitting qualifying grocery receipts - saving and earning money is simple!
Pros:
Free & easy to use
Features hundreds of retailers
Mobile App
Friend Referral Program
Cash out at $20 or more
Cons:
Offers are store specific
Ads on the Site and Mobile App
Sign Up!
MyPoints
MyPoints is another get-paid-to-app, but their primary pay source is shopping online. MyPoints pays 20 points per $1 spent, and you can also earn points for grocery shopping. You can increase your earnings by answering surveys or playing games.
You can redeem MyPoints for PayPal cash or gift cards to your favorite stores after earning MyPoints.
Play Games, Take Sruveys, Shop - EARN
MyPoints
3.5
Earn points you can later redeem as gift cards for playing games, shopping, completing surveys, and more! Gift cards are redeemable at highly desirable retailers like Target, Starbucks, Apple, and more! Redeem your points once you hit 700 or more.
Pros:
Large Selection of Retailers
Quality Redemption Options
Mobile App
Cons:
Can't Earn Without Spending First
Some Surveys May Have Specific Terms
Join Now
Dosh
Dosh is a cash-back app that requires little to no work. You get paid for regular purchases but don't have to activate offers. Instead, you must link your most used card, either debit or credit, to the app, and when you make an eligible purchase, you automatically earn cash back.
Odd Jobs That Pay Daily Cash Near Me
If none of the above jobs work well for you, there are more same day pay jobs you can do, including temporary jobs from a temp agency or odd jobs you can work on nights, weekends, or whenever you want for daily paid jobs near me.
Pet Sitting and Dog Walking
If you're looking for same day pay jobs near me, consider pet sitting or dog walking. Pet owners always need someone to care for their animals when they can't. Wag and Rover are great apps to help you match with these owners for jobs that pay quickly
Get Paid To Play With Pets!
Rover Pet SITTER
4.5
Gain access to the nation's largest network of pet parents. Explore one of the 6 great ways to earn, including dog walking, pet boarding, doggy daycare, house sitting, drop-in visits, and pet grooming services and select the one that is right for you.
Pros:
You set your own schedule and rates
Can combine multiple services
Can set your ow pet/client preferences
Support and live vet assistance 24/7
Availability to manage your services via the Rover App
All services cover by the Rover Guarentee
Cons:
Rover takes a commission
Long approval process when signing up
Sign Up
Babysitting or Housesitting
If you're looking for jobs that pay cash same day near me, babysitting or housesitting are great opportunities. You can post about your services on your social media platforms or through word-of-mouth and get instant pay jobs.
You can also use apps like Care.com or MindMyHouse to get matched with people in the area that need your services. Payment will go through the apps, but they are a great source to find jobs that pay by the day near me.
Clean Houses
Cleaning is a great way to get paid same day jobs. Advertise what you're offering on your social media pages, tell friends and family, or hang up flyers around the area to inform people of your services.
Lawn Care
If you're looking for paid cash jobs, consider lawn care. You'd be surprised at how much people will pay to have their lawns, landscaping, and gardens taken care of for them. These are great get paid the same day jobs, and with good customer service, you'll likely get referrals.
Craigslist Jobs Same Day Pay
Craigslist has a sketchy reputation, but with enough research, you can find some great same-day pay jobs, from lawn work to moving help or even same-day pay temp jobs. Just be careful which jobs you take, ensuring they are legit.
Tips To Find Same Day Pay Jobs
When trying to make money same day online or in person, here are some top tips to get fast-paying jobs.
Kickstart Your Remote Job Search
FlexJobs
4.1
Find the best paying full time & part time remote work from home & flexible jobs available online!
Both employee & freelance positions available from some of the biggest companies!
Pros:
Advanced and easily refined job searches
Saves time for job seekers
FlexJobs screens the jobs they post
30-Day money back guarentee
Cons:
Requires a membership fee
Salaries are not always listed with the job post
Some jobs are not actually remote
Learn More
Refresh Your Resume
Keep your resume updated with your latest information including skills, jobs, and even side gigs. Make yourself look like the top candidate for jobs that pay instantly for a higher chance of earning money fast.
Try Multiple Same Day Pay Jobs Apps
Don't count on only one same day pay jobs app. Instead, use several to maximize your earnings. Each app offers different opportunities, and one when is slow, other get paid today apps may make up for it.
Take Advantage of All Your Skills
Use all your skills when looking for jobs that pay same-day cash. Whether you're looking for a one-day job or ongoing gigs, you might find jobs using skills you didn't learn in school but are valuable to others.
Do Research to Avoid Scams
It's important to do your research when looking for pay-by-the-day jobs. Most are legit but never assume. Look into the opportunity as much as possible, and if there are any red flags, consider looking elsewhere.
FAQs
Which Companies Offer Jobs That Pay Cash Same Day?
Many companies offer same-day cash jobs, but some of the most popular are Uber, DoorDash, Lyft, and Instacart. With these apps, you decide when you work and can take on as many side jobs that pay cash as you can handle.
Are There Instant Paying Jobs?
There are many daily cash jobs you can do in-person or even online daily pay jobs. Most credit your account immediately but may require a couple of days to cash out unless you pay a small fee for instant pay.
Are There Jobs That Pay Cash Daily?
If you're looking for jobs that pay same day cash near me, consider jobs like babysitting, housesitting, lawn care, or moving help. These are all physical jobs that pay cash on the spot.
The Bottom Line
Same-day pay jobs are jobs that pay cash daily or may pay weekly but provide the option to cash out as needed. Consider your skills to help you make more money, and decide when to work, whether weekdays or weekends. Many job opportunities allow you to choose the shift you work or even allow you to do your work in your free time.
Samantha Hawrylack is a personal finance expert and full-time entrepreneur with a passion for writing and SEO. She holds a Bachelor's in Finance and Master's in Business Administration and previously worked for Vanguard, where she held Series 7 and 63 licenses. Her work has been featured in publications like Grow, MSN, CNBC, Ladders, Rocket Mortgage, Quicken Loans, Clever Girl Finance, Credit Donkey, Crediful, Investing Answers, Well Kept Wallet, AllCards, Mama and Money, and Concreit, among others. She writes in personal finance, real estate, credit, entrepreneurship, credit card, student loan, mortgage, personal loan, insurance, debt management, business, productivity, and career niches.