Have you noticed that people don't really talk about finances, i.e. unless they are complaining about them? Maybe it's something you've silently been observing over the years, maybe it's something you've been actively shushed about in polite conversations.
Either way, it's a real thing and while there's no denying that simply that's the way money issues are perceived in general, we beg to differ.
Needless to say, we at How to FIRE admire any and all initiatives concerned with making the topic of finances a matter that can be enthusiastically pursued either during chit-chat or during lengthy debates.
Perhaps the best way to put it is that when it comes to managing money, it's your livelihood that's at stake. Therefore, you should be thinking, talking and obviously taking action when it comes to your money.
How else will you be able to make any improvements to your financial situation?
WHY we do what we do
We know what it's like to have money constantly on your mind… and not in a way that gives you strength and inspiration to do great things! But, in a manner that leaves you feeling like you've lost your chance at doing amazing stuff before you even begin.
It's true, the ever-changing economic landscape does indeed have the potential to make you feel absolutely crushed and defeated. And unfortunately, one of the most common consequences of that is an unnecessary sacrifice on your part in which you end up settling for struggling to get by each day.
And, sadly, just like that, large groups of people give up taking a chance on their dreams and live a less fulfilling and happy life than they could be living.
But, we're here to tell you that it doesn't take much to avoid falling into such an undesirable scenario. All it takes is figuring out an informed plan to manage your finances and your own hard work in committing to it.
WHAT we do
We've been fortunate enough to get what FIRE is about pretty early on. And ever since, we've been consistently working on being in the best financial place that we can possibly be in. Of course, it's a journey, but having experienced the broke college student status, we're quite proud of the awesome turnabout in our lives.
Reaching financial stability is not an achievement to be underestimated. And once you're there you can really embrace the benefits of such a position.
Quenching your insatiable thirst for traveling the world. Dedicating more time for that side project that fills you with excitement. Simply wanting to be around your loved ones more. These are all valid aspirations, and if you think that you're the only one envisioning these things for yourself, you are wrong.
The truth is that not everyone wants to be consumed by a stressful career.
And having experienced the advantages of FIRE first-hand, we stand by it and we are devoted to making more people aware of how they can be switching to a profitable financial path. We've got the FIRE knowledge and the FIRE experience and we've made it our mission to let others in on it as well.
If you worry about not being able to keep up with the lingo, don't be! We're firm believers that finances should be a subject of interest for everyone, and therefore, we come fully prepared with an easy to follow guide that allows you to reference the major questions that you might have when thinking about managing your money.
You can study our recommended steps at your own pace and if there is anything that you feel could use some clarification, or maybe you've found something that you are particularly interested in and want to know more about, you can reach out to us whenever without hesitation.
HOW we do it
Our FIRE approach starts with not shying away from any conversations regarding finances. The reason we are able to help people improve their financial journeys is that we don't attach shame, awkwardness or any negative feelings to the process. It's not a taboo, and so it shouldn't be treated like it is.
Quite on the contrary, we're buzzing with excitement to have people find out or learn more about FIRE. Additionally, we are confident that we're able to put our expertise to good use by adapting to the unique needs of each individual. In this sense, no matter how complex the circumstances around certain money issues are, our ultimate goal is to be as instructive as possible so that those in question can successfully solve their pain points.
So let's do it, shall we? Let's talk about money! We'll see what FIRE is all about. Let's not let preconceived notions about money issues stop any of us from going after what we truly want to be doing in our lives.
Budgeting, investing, debt and all that stuff that puts a frown on most people's faces, we can crack down on together and set you on the path to financial success.
You CAN do all the traveling you want.
You CAN spend as much time as you want with the ones you care about.
You CAN be financially secure enough to pursue your hobbies.
Others have done it, so what's to stop you? 😊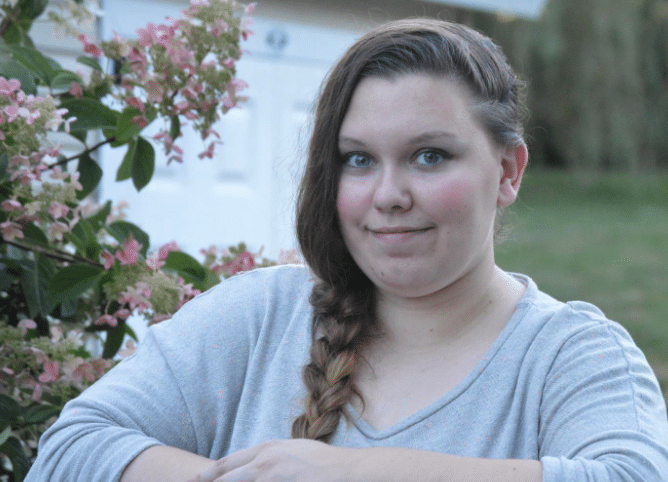 Samantha uses her BS in Finance and MBA to help others control their finances through budgeting, saving, investing, side hustles, and travel hacking. Due to following the FIRE Movement's principles, she was able to quit her high-stress job in the financial services industry in July 2019 to pursue her side hustles. She is now a full-time entrepreneur, freelancing coach, and blogger.