Life happens, and sometimes we need quick cash to make ends meet. So whether you had an unexpected expense or set a new financial goal for yourself, there are legit ways to earn it when you need money fast. Below you'll find the best guide for how to make money in one hour!
Can I Really Make Money in One Hour?
It might seem impossible to make money in less than an hour, but it's possible. In addition, it's possible to make money from home. So while you won't make enough money to pay the mortgage, you can make a few dollars to pay small bills, have extra cash, or put away for a bigger financial goal. Read on to learn how to make quick money.
30 Legit Ways to Make Money in One Hour (Or Less)
We've found the top 30 ways to make money in one hour. Some of these methods require little to no work, and others require a little more effort, but the result is the same – you'll have more money in your bank account to reach your goals.
1. Sell Unused Gift Cards
If you have gift cards sitting unused in your wallet, sell them. You can sell gift cards on eBay or Facebook Marketplace or use websites like Raise, which are meant for buying and selling gift cards.
In most cases, you'll sell the gift card for less than its face value, but it's worth more than the dust it was likely collecting in your wallet.
2. Fill Out Online Surveys
If you're looking for quick ways to make money, turn to online surveys! Online surveys are a great way to make money in one hour. If you have even a few free minutes, you can sign up for popular survey websites like Survey Junkie and get paid for providing your opinion.
Some surveys pay a few dollars because they take only a few minutes, but others pay longer. The key is to completely fill out your profile and respond to emails with available surveys right away. They're no longer available when they fill their quota, so act fast.
Take Surveys, Get PAID!
Survey Junkie
5.0
Get paid for taking online surveys!
All you have to do is build your profile, take surveys, earn points, and get paid!
Payouts are available via PayPal or e-Giftcards.
Pros:
Free to sign up
Redeem for cash or gift cards
Points have a long "shelf life" compared to other sites.
Cons:
Payouts for some surveys are low
Sign Up
3. Cash-Back Apps
Cash-back apps pay you to shop online and in-store. Rakuten is a popular app for online shopping. You shop through their dashboard to visit your favorite retailers and earn a percentage of your purchase back. Rakuten pays the cashback four times a year (once a quarter) and pays between 2% – 10% on your purchases.
$25+ Sign-up Bonus!
Rakuten (Formerly Ebates)
5.0
Get Paid to shop! Rakuten is a free and easy way to earn cash back and receive special bonus offers from over 3,500+ stores. All you need to do is join, shop, and get paid.
Pros:
Easy Registration
Free to use
Most major retailers partner with Rakuten
Welcome bonus offers
Cons:
Only US and Canadian residents can join
Low earning potential
Join Now
You can also use cash-back apps in-store. Ibotta is popular for grocery shopping. You can earn money by shopping at your local store. You activate the offers before you shop and upload your receipt or link your loyalty card to the app to prove you made the purchase.
Cash Back With Ibotta
Ibotta
4.5
Earn cashback with Ibotta for your purchases in-store and online. Whether using loyalty linking or submitting qualifying grocery receipts - saving and earning money is simple!
Pros:
Free & easy to use
Features hundreds of retailers
Mobile App
Friend Referral Program
Cash out at $20 or more
Cons:
Offers are store specific
Ads on the Site and Mobile App
Sign Up!
4. Check Your Credit Card Rewards
If you have rewards credit cards, you might get paid to shop online and in-store. However, each reward credit card works differently. Some pay for purchases in certain categories, such as groceries, gas, clothing, or travel. Others pay a flat percentage for any purchase, but the percentage you earn back is typically lower.
For example, you might earn 3% back on groceries and gas or 1% back on all other purchases.
Our Favorite Credit Card
Chase Sapphire Preferred
4.5
Get 60,000+ points just for signing up. Plus earn additional credit card reward points with every purchase you make. With the Chase Sapphire Preferred, redeem your points for travel and other experiences that you'll love.
Pros:
Earn points per dollar spent
Welcome bonuses
Travel and trip protection benefits
Cons:
Annual fee of $95 on card
Learn More
5. Return a Recent Purchase
If you recently went a little nuts with your shopping but now need some quick cash, return the items you bought that are still in the original packaging. If you have the receipt and it's within 14 – 30 days, you can typically return items to the store you bought them.
6. Rent Out Your Stuff
If selling stuff doesn't appeal to you, consider renting big-ticket items out, such as power tools, strollers, or bikes. People are often willing to rent items they either only need temporarily (power tools) or items they need while on vacation in your area. Renting your stuff is such an easy way to make money fast.
Learn how you can easily make money renting out your space!
7. Sell Your Gold
Learning fast ways to make money in one hour doesn't always mean you have to work for it. For example, selling gold is a great way to earn money in one hour. As long as you have a reputable jeweler nearby, you can turn your gold into cash fast.
Before you go, try to weigh your gold and know the current market price to make sure you're getting paid a fair amount before giving up your gold.
8. Cash In Your Change
If you have a spare change jar, piggy bank, or just a heavy wallet, cashing in your change can be easiest to make extra money fast. Just head to your local bank or find a Coinstar machine at your local store and cash in your change. You might be surprised at how quickly it adds up.
9. Sell Unwanted Items on an App
If you look around your home and wonder what you're going to do with all your stuff, consider selling it on an app.
You have many options to sell items today, including Letgo, Offerup, Facebook Marketplace, and eBay. You can set up a free account with any of them, but do your research before you list your items. See what others are selling and if the items are similar to yours, see how much they're getting so you can choose the right platform.
Declutter with Decluttr
Decluttr
3.5
Decluttr is the perfect solution if you want to get rid of things but don't want to spend the time worrying about finding a buyer. Their unique program buys directly from you so you don't have to deal with other buyers.
Pros:
Easy use
Free shipping
Quick packing instructions
Sell in bulk
Get paid with PayPal or Direct Deposit (or Donate)
Cons:
Payouts may be low
7-10 Day waiting period
Learn More
10. Participate in Market Research
Companies are willing to pay for your opinions. All you have to do is take a few surveys or provide your feedback on a product or service, and you'll earn some money. Not all sites pay in cash, so make sure you see how they pay their rewards, whether it's in loyalty points, cash, or gift cards, so you're aware of how you're getting paid.
11. Online Mock Juror
If you love the legal side of things, consider being an online mock juror. It's similar to market research, but instead of helping manufacturers, you're helping lawyers run their trials before the trial date approaches.
You won't make enough to pay the mortgage, but you can make as much as $60 an hour from sites like Online Verdict.
12. Review Books
If you're an avid reader and love to share your thoughts about books, you can get paid on OnlineBookClub.org. It's free to join, and you get paid a few dollars for your time. So while it's not a way to make a living, you can put some extra cash in your pocket just for reading.
13. Test Websites
Website owners need real people to test their websites. Feedback is essential because they'll know quickly what goes wrong with the site so they can fix it before it goes live. UserTesting is the most popular site that pays users to test websites. You can make up to $120 doing it, and you will spend between 20 – 45 minutes testing sites from the comfort of your own home.
14. Deliver Groceries
If you love shopping, you can make quick money shopping for and delivering groceries. Instacart and Shipt both offer the opportunity to pick your schedule, working whenever you are free. You choose the orders you take in the app and get paid from both the delivery company and the customers if they tip you. If you provide good customer service, you'll increase your chances of earning more tips.
Sign Up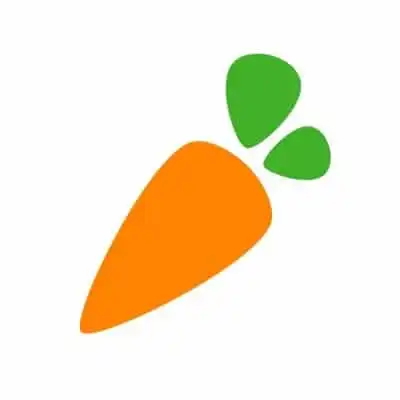 Instacart Shopper
4.5
Instacart is one of the biggest online grocery delivery companies. You can earn over $20 per hour shopping and delivering groceries to people through the app!
Pros:
Flexible Schedule - set your own hours
Fast and Accessible Pay
Tip Earning Potential
Mileage Deductions
Easy Application Process
Cons:
Vehicle Wear & Tear
Gas Costs
Apply Now
15. Deliver Food
If shopping isn't your thing, but you don't mind driving and delivering, consider delivering restaurant food. You can work for companies like DoorDash or UberEats, picking up orders from restaurants and delivering them to the customer's house or office space.
You can work when you want, making yourself available on the app and picking up the orders you want. Like most services, you'll make higher tips and make good money in less than an hour if you provide good customer service. Some drivers are earning money each week with DoorDash!
Become a DoorDash Driver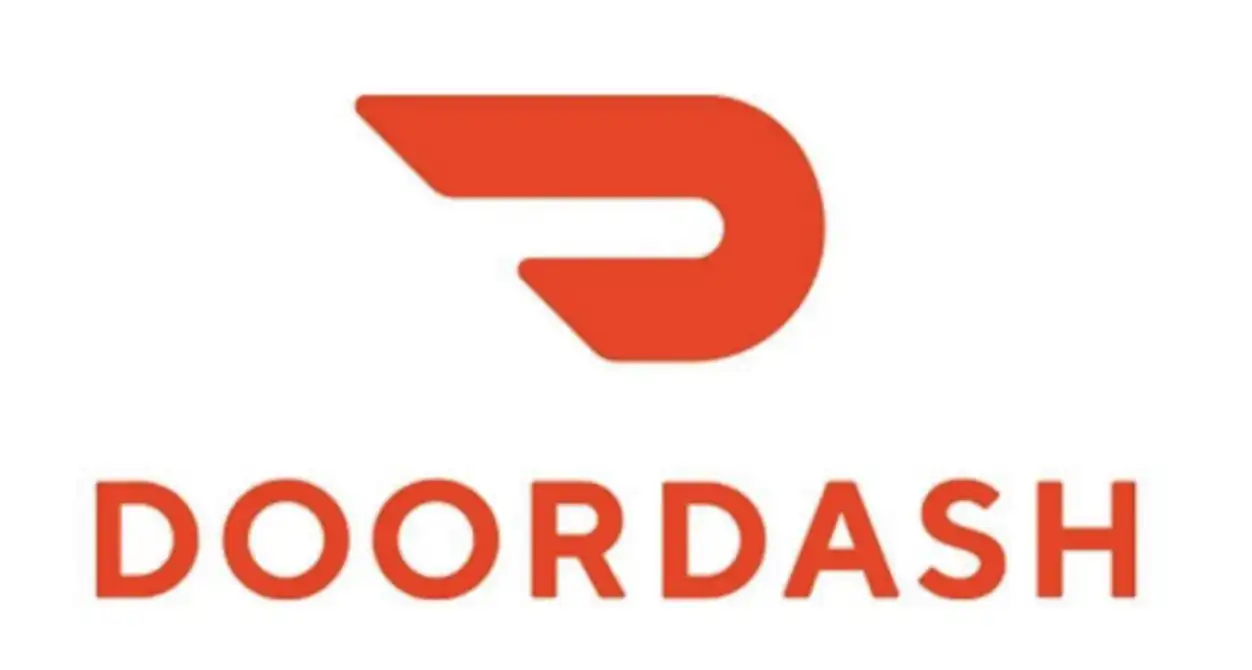 DoorDash
5.0
Get started delivering food for DoorDash. You choose your own schedule and delivery goals as your own boss. Earn base pay, tips, and promotions with DoorDash.
Pros:
Flexible schedule - pick your own hours
Preview pick-up/drop-off locations - choose your own orders
Fast Payment
Maximize earning potential with tips, bonuses, peaks, and hotspots
Cons:
Wear and tear from vehicle usage
Cost of Gas
Sign Up
Actual earnings may differ and depend on factors like number of deliveries completed, time of day, location, and expenses. Hourly pay is calculated using average Dasher payouts while on a delivery (from the time you accept an order until the time you drop it off) over a 90 day period and includes compensation from peak pay, tips, and other incentives.
16. Run Errands
If you love helping other people, you can get paid for it by running errands. Whether you're running to the local drugstore for an elderly person or picking up the dry cleaning for a professional who doesn't have time, the sky's the limit when running errands.
TaskRabbit is a popular app for listing your services and earning cash without working too many hours.
Get Local Jobs
TaskRabbit
3.5
Connect yourself with busy people who are in need of local Taskers. Everything from home repairs to running errands, as a Tasker you can get paid to do what you love, when you want. Be your own boss. Set your own rates. Grow your business!
Pros:
Set your own rate
Set your own hours
Some virtual services for work from home
Limited insurance offered to cover possible damages
Pay is consistent
Cons:
Initial platform fee
Long screening process
Availability or work may be inconsistent
Tasks are not available everywhere
Hard to contact company
Sign Up
17. Babysit
If you're great with kids, offer your services in the area to watch kids. If you want to know how to make money in one hour or a few hours, offer date night babysitting services. Most parents are always looking for great sitters so they can sneak away for a while.
If you'd rather list your services on an app, Care.com or UrbanSitter.com are great sites to list your services.
18. Dog Sit or Walk Dogs
If you love animals, consider dog sitting or walking dogs. If you walk dogs, you can make extra money in less than an hour. For example, if you walk dogs at lunchtime while their owners are at work. Dog sitting takes more time, but it's usually just a quick visit to take care of them, and then you leave.
Rover is a great app that connects pet owners with pet sitters. Create a great profile showcasing your love for animals and your availability to make money quickly watching pets.
Get Paid To Play With Pets!
Rover Pet SITTER
4.5
Gain access to the nation's largest network of pet parents. Explore one of the 6 great ways to earn, including dog walking, pet boarding, doggy daycare, house sitting, drop-in visits, and pet grooming services and select the one that is right for you.
Pros:
You set your own schedule and rates
Can combine multiple services
Can set your ow pet/client preferences
Support and live vet assistance 24/7
Availability to manage your services via the Rover App
All services cover by the Rover Guarentee
Cons:
Rover takes a commission
Long approval process when signing up
Sign Up
19. Transcribe Documents
If you have a great attention to detail and type fast, you can transcribe documents in just about any industry. You'll transcribe interviews, meetings, research, and other documents. You'll need great grammar skills, the ability to listen closely, and some free time to transcribe documents. Upwork is a great place to advertise your services and get matched with companies looking for freelance transcribers.
Read our TranscribeMe Review!
20. Tutor or Give Lessons
If you're a certified teacher or have a special skill, such as playing an instrument, you can tutor or give lessons to students. This is a great way to learn how to make money in an hour since tutoring is usually done in 30 – 60 minute increments. Depending on the subject you're tutoring, you can charge anywhere from $25 – $100 an hour.
You can tutor in-person or online tutors are still popular today even though more people are doing things online. You can even sign up for VIPKid and tutor kids abroad, teaching them English.
21. Mystery Shopping
Retailers often need shoppers to go into their stores for mystery shopping. In other words, you go in 'under cover' to report back to corporate how the store did when you visited it. You may have to make a purchase, especially if you're visiting a restaurant, but you'll get reimbursed for it and paid for the report you provide.
22. Cash In on Rewards
If you have rewards through your cashback apps, credit cards, or any loyalty programs at your favorite stores, cash in on them when you need more money. For example, you have a $25 reward at your favorite clothing store. If you need to buy something, use your credit to lower the cost and keep more money in your pocket.
23. Donate Plasma
If you're in overall good health and have an hour or so every couple of days, you can donate plasma. Depending on the company you use, you might be able to donate plasma once or twice a week – each center has different requirements.
This way of making money not only puts more money in your pocket without getting a part-time job, but it also helps people in need of plasma.
24. Freelancing
You have quite a few options for freelancing, depending on your skills. For example, you can be a freelance writer, website designer, proofreader, or data entry specialist. Sites like Fiverr or Upwork are great places to list your services and get matched with companies that need your services.
Freelancing is a great way to make money online and earn cash for doing something you're good at without requiring you to go out and get a part-time job.
25. Household or Outdoor Jobs
If you don't mind working with your hands, consider offering odds and ends jobs in your local area. Whether you clean houses, work as a handyman fixing little things around the house, or mow lawns and do landscaping, you can make money ASAP.
Advertise your services by sending out flyers, advertising on your social media platforms, and by word of mouth. You'd be surprised at how easy it is to make quick money doing odds and ends.
Read more dirty ways to make money!
26. Sell Scrap Metal
If you have an abundance of scrap metal, take it to your local scrap yard and get a few bucks. Of course, making money selling scrap metal won't pay your mortgage, but if you have easy access to scrap metal, it's a great way to quickly put more money in your pocket.
27. Play Games
If you love to play games, why not make a little money doing it? Mistplay is an app that pays you to play games. The key is that you won't earn cash, but instead, you get loyalty points that you can redeem for prizes, such as gift cards. While it's not cash, you can use the gift cards to buy things you need, equivalent to cash.
Play and EARN (Android Only)
Mistplay
3.5
Play games on your phone and get paid! Earn reward points while having fun. Redeem your points for various gift card types like Visa, Amazon, Google Play, and more!
Pros:
Variety of Gift Card Options
Wide Selection of Games and Genres
Easy Passive Income
Cons:
Low Earning Potential
App Version Only
Android Users Only
Download Android App
28. Listen to Music
If you love music, why not get paid to listen to it? Whether you watch videos for sites like Swagbucks and earn money, or you listen to music for Playlist Push, providing your review and getting paid for it, you'll make money in less than one hour listening to music.
Get Paid for Everyday Things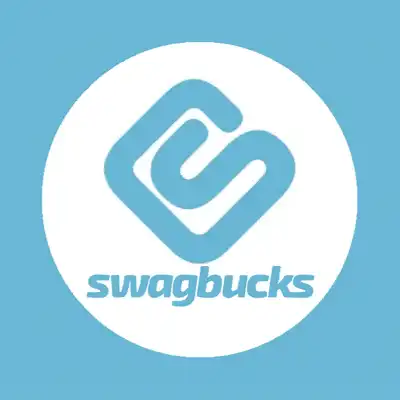 Swagbucks
5.0
Free app that pays you to shop online, watch videos, take surveys, search the web & playing games online. Payouts are redeemable via gift card or cash!
Pros:
Free to join!
$10 Sign Up Bonus
Variety of rewards options
In-store & online cash back rewards
Very easy to use website & mobile app
Cons:
Some offers require a lot of effort to earn rewards
Some tasks don't offer many points
Payouts for watching videos can be low
Sign Up
29. Participate in Focus Groups
If you want to make extra money in just a few hours, consider doing market research in the form of focus groups. Most market research companies conduct the groups in person or on Zoom.
You'll spend time talking about a product or service in the group. Sometimes they are brand new products that haven't hit the market yet that you get to try, and other times, they are already on the market that companies need feedback on and are willing to pay for.
30. Negotiate Your Bills or Cancel Subscriptions
An easy way to make quick money online is to cancel your unused subscriptions or negotiate your bills. Unfortunately, many people pay for subscriptions they don't even use. If you signed up for 'free trials' and then forgot about them, chances are you're paying for subscriptions you don't need.
If you don't have the time to figure out what you should cancel or what you can negotiate, sign up with Trim and let it do the hard work for you.
Let Someone Else Slash Your Bills For You!
Trim
5.0
Trim's mission is to fix your financial problems so you can live your best life. Get started now and start saving by letting Trim negotiate your bills, cancel old subscriptions, save money with 4% interest, and more.
Pros:
Free Sign Up
Easy to Use
Quality Customer Service
Cons:
Charges may apply as Trim saves you money
No mobile application
Trim Your Bills
How to Make Money in One Hour FAQ
What Is the Best Way to Make Money in an Hour?
No two people will have the same best way to make money in an hour. It depends on what you like and what you can do. For example, for you, canceling subscriptions and selling unwanted items may be the best way. Your friend, however, may prefer market research groups or making money by taking surveys. The best way for you is the what you can do consistently and will enjoy, so it doesn't feel like another job.
What Is a Good Hourly Wage?
According to the Bureau of Labor Statistics, the average hourly wage is $31.73. If you can earn close to that, you're doing good for yourself, especially if you're trying to make quick money. However, some ways to make money in an hour can earn you much more or much less.
How Can I Make $100 an Hour?
To make $100 in an hour, you'll likely have to combine the efforts of a few ways to make money in an hour unless you freelance, participate in focus groups, or work in the gig economy (Instacart, UberEats, etc.).
How Can I Make Money Immediately?
If you want to learn how to make fast money online or with little work, try returning items you bought but don't need, selling used items, taking online surveys, using cashback apps, and reward credit cards. These methods will help put more money in your pocket and give you some financial relief.
How Can Kids Make Money in an Hour?
Kids can easily make money in an hour too. Babysitting, yard work, helping around the house, or working a part-time job are all ways for kids to make money. Most online jobs and freelance opportunities require you to be at least 18 years old, but doing things around the neighborhood and advertising their services by word of mouth is a great way for kids to make money.
Key Takeaways — How to Make Money in One Hour
Once you learn how to make money in one hour, you'll see how easy it is to enjoy some extra cash in your pocket. Whether it's something you do regularly or just when you are in a bind and need cash, it's important to know that you have quite a few options to make extra money when you need it. Now you can make money fast today!
Samantha Hawrylack is a personal finance expert and full-time entrepreneur with a passion for writing and SEO. She holds a Bachelor's in Finance and Master's in Business Administration and previously worked for Vanguard, where she held Series 7 and 63 licenses. Her work has been featured in publications like Grow, MSN, CNBC, Ladders, Rocket Mortgage, Quicken Loans, Clever Girl Finance, Credit Donkey, Crediful, Investing Answers, Well Kept Wallet, AllCards, Mama and Money, and Concreit, among others. She writes in personal finance, real estate, credit, entrepreneurship, credit card, student loan, mortgage, personal loan, insurance, debt management, business, productivity, and career niches.