If you look through your app store for shopping platforms, chances are you'll come across the app Wish quickly. The e-commerce app offers amazing deals on products in just about any category. But the products come from China and take a long time.
Luckily, there are many apps like Wish that save you as much as 90% on the prices and give you access to fun and useful products that you want.
What Is Wish App?
The Wish shopping app is a marketplace much like Amazon or eBay. Merchants from around the world sell their goods to the public on the app. It's one of those sites where you can find just about anything you'd want to buy online. Most products sold on the Wish app come straight from China.
How Does the Wish App Work?
The Wish app is a discounted shopping site. When you log on, you'll likely see a variety of items that are priced relatively low. They may even seem too good to be true for the prices. That's the Wish app's way of grabbing your attention.
Once you log into the Wish app more than once, they'll likely show you products that match your most recent search or items you recently purchased. They may also show you just a few pictures from each category to get you to click and learn more.
As you dig deeper into the app, you'll find higher-priced items. Most products, however, either don't have a brand or are a little known brand.
Wish App Reviews
Most people leave a positive Wish app review, but like any site, there are people that love it and those that hate it.
Shoppers love how easy the site is to use – it's user-friendly and very aesthetically pleasing. Anyone can easily make their way through the site, finding what they want. Most people also love the large amount of merchandise offered. You can find just about anything you want and things you didn't even know you wanted on this site.
Of course, most people love low prices too. Who doesn't love $1 items or steep discounts like you can't find anywhere else?
With the good comes the bad, like usual.
As is the case with many online shopping sites, shipping times are long. It's not unusual to wait a month or longer for your items.
Many people claim quality control is less than optimal too. Most products are made of cheap materials that don't last. And since Wish doesn't manufacture the products, they don't oversee what vendors sell on their site.
Apps Like Wish
1. Joom
Joom is just like the Wish shopping app. The products they sell change all the time. It's like a new store every time you visit it. Joom sells a large variety of products including fashion clothing, home, and kitchen gadgets, toys, electronics, and even special occasion dresses and decor.
Like Wish, you can see the dramatic discounts offered right on the item's description, and they offer coupons right in the description if there are any at the time you shop. Every time you use the Joom app, they'll tailor their suggestions based on your shopping history – it's like having a shopping assistant at your side.
2. One Kings Lane
If vintage furniture is more your style, check out One Kings Lane. You'll find the unique furniture pieces and accessories you want and can't find elsewhere. They offer low prices and are one of the most fun and unique apps to shop on today.
3. ASOS
If you're looking for trendy clothing for teens, you'll find them on the ASOS app. This is one of the websites like Wish that offers rock-bottom prices in fashion. The website is easy to navigate, just like Wish, and they offer trendy brands from more than 850 companies.
You can save even more money with the coupons they offer right on their site (especially for new shoppers) and you get free shipping on orders over $40. The prices aren't quite as low as you'd find on Wish, but the quality is better.
4. Wanelo
Wanelo stands for Want, Need, Love and it's the shopping app every woman needs. It's like a digital mall with all the top brands. It has low pricing like Wish, but they sell much higher quality products. You'll find clothing from high-quality brands.
Wanelo offers clothing and items from brands that you may not find elsewhere, making it easy to find low prices on trendy clothing that you love.
5. Poshmark
If you love secondhand clothing, check out the best shopping app available today – Poshmark. Sellers list their designer items that are either gently used or new with tag for a fraction of the original price. Poshmark is mostly for women's fashions, but some sellers sell men's clothing and accessories too. If you want, you can create your own Poshmark 'closet' and sell your gently used designer clothing and accessories too.
6. Fab
Fab has a smaller range of products than Wish. Their focus is on health and wellness. They sell a variety of fitness equipment and gadgets that make working out and getting healthy easier. Fab is one of the easiest shopping apps to browse as it's clean and uncluttered.
Fab offers free shipping on orders over $75, and they even offer a nice selection of home decor items that are focused on clean lines and simplicity. While the prices aren't as low as the Wish shopping app, they are cheaper than many other sites today.
7. Dollar Tree
The Dollar Tree is one of the most well-known dollar stores in the U.S. and they have a great app like Wish too. They sell your typical dollar store items in all categories including kitchen gadgets, toys, arts and crafts, and various healthcare items.
You have more return/exchange options and receive faster shipping with Dollar Tree than Wish because it's a U.S.-based company.
8. Dollar1
Dollar1 buys products from stores that are going out of business. You'll find a wide assortment of products, and not necessarily the same items every time you shop. Dollar1 sells products from a variety of categories including housewares, clothing, accessories, toys, and electronics.
Not every product is $1 despite the name, but since they're located in the U.S, you get your products much quicker than you would on a shopping app like Wish, which can take a month or more for shipping.
9. Five Below
Five Below is a store that sells everything $5 and lower. They sell just about anything you could want for your house, beauty, fashion, or even electronics. All the products that Five Below sells are from well-known brands and you must spend at least $10 to buy from the Five BElow shopping apps.
10. Groupon
Groupon doesn't sell items itself, but they offer deals for the items people want. Most people know Groupon for its ways to save money on activities and services. What many people don't know are the amazing deals Groupon offers on beauty products, electronics, health and fitness, automotive, and just about any other category you could shop at any store. Many people find amazing deals on their favorite brands on Groupon.
11. GeekBuying
If you're looking for hot deals on electronics, look no further than GeekBuying. You'll find the hottest deals on computers, TVs, wearable devices, security systems, and a variety of accessories. Like Wish, GeekBuying has flash deals and tailors the offers they show you based on your browsing or purchase history.
12. Cute
Cute is Wish's beauty section, providing fun and cheap beauty items. A majority of the Cute products are beauty or cosmetic-related, but you may also find fun fashion items on there. The prices are low for fashion clothing and beauty items, usually topping out at $5.
13. Keep
Keep is an app like Wish but for name brands. On Wish, you either get knockoff brands or items with no brand. With Keep, you get the brands you know and love, but at a fraction of the price. They specialize mostly in women's clothing and beauty items. You buy the products right from the manufacturers, but only pay once – it's like shopping at a digital mall but checking out with one cashier.
14. Book Depository
If you're looking for books at great prices, check out the Book Depository. It's one of the shopping apps that offers access to unique books at great prices. You won't find books like they sell on Wish, so it's a great alternative for book lovers.
15. Swagbucks
Get Paid for Everyday Things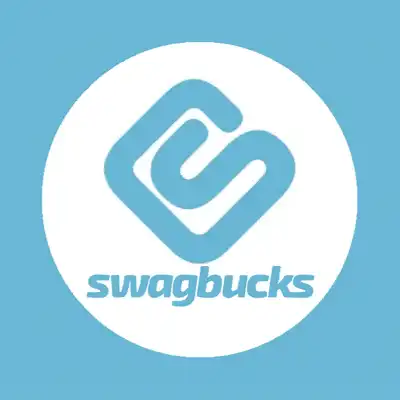 Swagbucks
5.0
Free app that pays you to shop online, watch videos, take surveys, search the web & playing games online. Payouts are redeemable via gift card or cash!
Pros:
Free to join!
$10 Sign Up Bonus
Variety of rewards options
In-store & online cash back rewards
Very easy to use website & mobile app
Cons:
Some offers require a lot of effort to earn rewards
Some tasks don't offer many points
Payouts for watching videos can be low
Sign Up
If you wish you could earn free stuff on Wish, check out Swagbucks. While it's most well known for paying users to take surveys and watch videos, you also get paid to try products. This means you could get free products from Swagbucks. The offers change all the time, but you may get accessories, electronic items, or household goods to try and review.
16. Craigslist
Craigslist started the online marketplace buying (in person). If you're looking for secondhand items, or even new with tag items that someone bought but didn't use, Craigslist is a good app to find what you need. You can search by category or keyword to see if anyone is selling what you need.
17. Letgo
If you're in the market for large items and don't want to pay the shipping, check out Letgo. If someone in your area is selling what you need, you make an offer and then meet them to buy it. Like Craigslist, it's best if you meet the seller in the police department's parking lot to ensure your safety.
18. SammyDress
If you love cheap and trendy clothing, check out one of the best shopping apps – SammyDress. They sell clothing for women (and men) as well as accessories and other fun trendy items. Their prices are as low as $1.99 per item and they offer coupons, making it one of the best Wish alternatives for clothing.
19. Vipon
Vipon is the opposite of apps like Wish. Rather than getting the deal right away, you pay full price, but get coupons on Vipon. You can score deals as much as 90% off the regular price.
20. Jumpsend
Jumpsend is an app where you get deals because you offer a review on the product. You can get deals on products in just about any category and mostly from new Amazon sellers who need exposure. Jumpsend offers deals as much as 80% off to get your review.
21. Jumia
Jumia is an African app that works like Wish, but it has a United States side too. They sell everyday brands like you'd find on most other sites like Canon, Samsung, L'Oreal, and Pampers. You'll find products in just about any category, and just like the Wish app, you'll find flash deals and incredible markdowns.
Sites Like Wish
22. Zulily
Zulily started as a children's clothing company but has quickly expanded, selling a variety of other items for the entire family including household gadgets, clothing, and kitchenware.
You must be a 'member' to shop at Zulily, but you get access to some of the hottest deals in name-brand clothing and household gadgets. Zulily's sales are usually limited quantity and only last for a day or two – especially the 'flash sales.'
23. DHGate
DHGate is much like AliExpress but on a smaller scale. The products ship from China, so they take a long time to get here, but you can save as much as 70 percent off the prices you'd pay on Amazon or eBay.
Like AliExpress, you can buy just about anything from clothing to household goods health and beauty items, and toys. You can search the hottest deals on the homepage, or search specific keywords if you're looking for something specific.
24. BangGood
BangGood offers a wide selection of products including men's and women's clothing, toys, electronics, accessories, and home appliances. This is one of the most popular sites like Wish because of its large assortment of items at rock-bottom prices.
BangGood has daily flash deals and the site is loaded with coupons to help you save even more money. One thing that makes them different from the Wish shopping app is the ability to preorder your items. Wish only allows you to buy items that are in-stock.
25. Light in the Box
If you're looking for a site that sells just about anything you could think of, check out Light in the Box. This online shopping platform is most known for its trending clothing at rock bottom prices, but you can also find jewelry, home and garden products, lighting, sportswear, beauty and skincare products, toys, and electronics.
Like most sites like Wish, you'll wait a month or two for your items, but they offer the opportunity to pay for expedited shipping in some cases. Like Amazon or eBay, check out the seller's reviews before buying on Light in the Box to make sure the products are legit and/or past customers are satisfied. Sometimes they offer products that only sell if enough people buy them – so watch out for 'group buys' if you had your heart set on something. If enough of the products don't sell, they won't ship them (and you won't get charged).
26. DealeXtreme
DealeXtreme is one of the shopping websites that's just like Wish. You'll find deals as low as $0.99. On their shopping platform, you'll find 'hot sales,' 'flash deals,' and 'new arrivals.' DealeXtreme sells a wide variety of items from clothing to electronics and everything in between.
If you want to keep your items cheap in your quest to find sites like Wish, check out the 'under $5' tab where you can score some of the hottest deals on the site. Some items sold on DealeXtreme come from China, but many also come from a U.S. warehouse which means you get your products faster.
27. Yoshop
Yoshop is an India-based company that sells a large variety of items including clothing, household goods, some kitchen items, toys, and games. Yoshop offers coupons right on their website when applicable, but be careful they only allow a 2-day window for returns after you receive a product.
You can browse Yoshop's daily deals right on their homepage, or you can search for specific keywords if you have a particular product in mind.
28. Overstock
If you're in the market for home furnishings or home goods, look no further than Overstock. You'll find great prices on furniture, kitchenware, home decor, rugs, and even clothing and jewelry. Unlike the Wish app, though, Overstock sells its items directly. In other words, the products aren't from a third party.
As the name suggests, Overstock sells the products that stores can't sell, but they also sell their namesake products too. Like Wish, the inventory changes often as Overstock sells products that didn't sell in stores. Some items may have a large stock, while others may be limited.
29. Poppin
If you're looking for modern furniture for your home or office, look no further than Poppin. They offer free shipping on orders over $35 and they sell high-quality furniture items at a fraction of the price you'd find elsewhere.
30. Miss A
Miss A is a cruelty-free website, selling only ethical makeup and beauty products, but at low prices like Wish. The difference between Miss A and other cruelty-free makeup websites are the prices. Miss A has many products priced as low as $1, but with a few prices slightly higher.
If you're looking for apps like Wish for makeup safe for tweens and teens, Miss A is the perfect place.
31. Rosegal
Rosegal offers ways to save money on trendy men's and women's clothing. Rosegal clothing has an urban edge and great prices on clothing you won't find elsewhere. Rosegal sells clothing for women of all sizes (including plus size) and also sells a variety of home decor items, similar to what you would find on sites like Wish.
32. Jane
Jane is a boutique clothing store selling items for men, women, and children. They offer daily deals as well as low everyday prices. Jane is an umbrella for individual sellers, so the shipping times and return policies vary by seller. Every item you purchase is unique to the Jane seller.
33. Jackthreads
Jackthreads is one of the only male-focused sites like the Wish shopping app. They sell just about every clothing item for men including tops, bottoms, shoes, and accessories. The prices are much lower than most other retailers, but the deals sell fast, so if you see something you like, you must grab it right away.
34. Cafepress
If you can't find the perfect shirt in your Wish online shopping, head over to Cafepress where you can find customized t-shirts, mugs, and other fun accessories. Cafepress is known for its low prices and if you have a custom design you want to be made, Cafepress will make it for you.
35. GearBest
The name says it all – GearBest is for all things electronic at the best prices. They sell electronics, appliances, fitness equipment, pet supplies, gardening tools, puzzles, RC toys, and more. If there's a gadget you're looking for, chances are you'll find it on GearBest.
They offer some of the lowest prices on a wide range of products for the tech enthusiast. You can browse the main page for the featured deals, search by category, or even type in keywords of the products you are interested in. GearBest adds new products every day and they offer an attractive 45-day money-back guarantee.
36. Tophatter
If you love auction style sites, which aren't sites like Wish, check out Tophatter. It can get a little addicting, but rather than paying a specified price, you bid on the product. The auction lasts for 90 seconds, which makes it quick and easy to find out if you won. Tophatter offers a 30-day return policy and sells everything from electronics to gadgets, toys, and more.
37. Geek
Geek is the popular electronic-minded part of Wish. Geek has some very low priced items starting at $1, but since they sell electronics, the prices do increase quite a bit. Overall, shoppers save up to 80% on popular electronics including headphones, speakers, TVs, and even car accessories.
38. Home
As the name suggests, Home is Wish's best deals on home products including kitchen, bathroom, and general home decor. You'll find rugs, lighting, and wall hangings. The prices are low and the shipping times are great. If you don't mind buying products online, you could find home goods for as low as $1 – $10 versus the prices you'd find at your local brick-and-mortar stores.
39. Mama
Mama is the Wish store that offers clothing from moms-to-be, new moms, and kids of all ages. They also sell toys, games, and items for the house that mamas need. Everything on the site is child-friendly and has the same cheap Wish prices.
40. Dollar Shave Club
The Dollar Shave Club is a great way to save on your shaving needs. While buying a $1 razor sounds a little scary, the Dollar Shave Club sends you new razors every month, which cost between $3 – $9. Your first order is $1, hence the name. The Dollar Shave Club sells a variety of other earth and body-friendly beauty care products too.
41. eBay
eBay was the original online auction site, but today it's so much more. You can buy just about anything on eBay either gently used or even brand new. eBay is one of the top e-commerce sites available today and offers auction-style listings as well as fixed-price and 'buy it now' options. eBay items are sold by individual sellers, so shipping times and return policies vary by seller.
42. Amazon
Amazon is the largest e-commerce store online today. They have low prices, the widest selection of products in almost any category, and the fastest shipping options available today. Amazon offers daily deals, flash sales, and steep discounts, but their prices are not like Wish.
43. Bonanza
Bonanza is an online marketplace filled with more than 15,000 sellers. You can buy men's and women's clothing, home and garden, health and beauty items, accessories, and more. Sellers on Bonanza sell brand name items that you can't find on apps like Wish.
44. Mercari
Mercari is another site that sells secondhand items. Mercari sellers sell both brand name items as well as generic items, much like you'd find on sites like Wish. Each Mercari seller has different shipping policies (some even pay the shipping for you). You'll find a large variety of products on Mercari including clothing, sporting goods, toys, home goods, and electronics.
45. Booksrun
If you're an avid reader, you won't find good deals on a shopping app like Wish. But you will find them on Booksrun, a site where you can buy gently used books as well as sell the books you no longer need.
46. Shopkick
If you've wished you could earn free stuff on Wish, check out Shopkick. While it's not free items necessarily, you can earn gift cards just for walking into stores (kicks), comparing prices, buying products in-store and online, and even watching videos. Shopkick is one of the few shopping sites that pays you to shop – how does it get any better than that?
47. Five Below
If you're looking for apps like Wish that sells products for around $1, check out Five Below. They sell items in just about any category you could imagine and you could score free shipping on orders over $25.
48. Jollychic
If you want sites like Wish but with even more variety, check out Jollychic. They have categories for just about anything you could look for and at prices like you'd find on apps like Wish. They add new items every day, like the Wish shopping app and you could score amazing deals for as much as 70 percent off the regular prices.
49. AliExpress
AliExpress sells men's, women's, and children's clothing as well as a variety of other products including electronics, toys, jewelry, baby gear, and home improvement tools. AliExprses is one of the largest eCommerce stores in the world and is a spinoff of the Chinese store Alibaba.
If you're looking for a shopping app like Wish, AliExpress is about as close as you'll get. The vendors are all based in China, but rather than communicating with AliExpress if you have a problem, you talk directly to the seller. If you have a customer service issue, such as not receiving your product or any other issue, though, you can communicate with AliExpress and they'll have your back.
50. Lazada
Lazada offers sales by private sellers on products in every category you could want to shop. This site like Wish offers great markdowns, flash sales, and daily deals. What many shoppers love are the personal recommendations offered based on your browsing history.
51. Harbor Freight
If you're looking for apps like Wish where you can find cheap tools, check out Harbor Freight. You'll find inexpensive tools that you may only need for a project or two. They aren't high-quality tools that you'll keep around for many years, but the prices are low enough to make buying tools for one-time projects possible.
52. Rainbow Shops
Rainbow Shops is one of the websites like Wish, but for plus-sized women's clothing. The clothing is well-priced, with most clothing priced at less than $15 an item. They have the widest selection of trendy clothes for plus-size women, making it a great place to score amazing deals.
53. Romwe
Romwe is the trendy sale site for women's clothing and some home goods. They get new arrivals daily and their average price is just $7. They offer a great 60-day return period and they always have coupons on their site to help you save even more money on women's fashions.
54. Shein
Shein is another trendy sale site for women's clothing. Shein is even larger than Romwe and they offer cheap shopping for women's fashions. Many of their deals are as much as 80% off and they even offer coupons too. Their customer service is a little less than optimal, but they make it easy to get trendy clothing for little money.
55. Facebook Marketplace
If you're looking for secondhand deals on anything from clothing to electronics, home goods, sporting goods, or tools, try Facebook Marketplace. You can find deals in your local area or pay someone to ship an item to you. It's a great way to get name brand items at a fraction of the original cost.
56. TinyDeal
TinyDeal is one of the sites like Wish that offers products in just about every category. They buy products right from the Chinese manufacturers, giving you access to the best prices on the hottest items. If the product is small enough, it may even ship for free, but watch the return policy because you have a very short window.
57. RebateKey
RebateKey offers rebates on products that you pay full price on, giving you a deal even though you paid full price. You buy products from retailers you know, like Amazon, but then earn the rebate from RebateKey.
58. Snagshout
Snagshout is like Jumpsend because it tries to get reviews on its products because reviews sell products. Snagshout offers a limited number of deals on the products, sometimes saving you as much as 90 percent off.
Apps Like Wish FAQ
Who Owns Wish?
Peter Szulczewski, owns Wish, which is the top downloaded app.
Is Wish.com Legit?
Many people wonder, is the Wish app legit? But just like Amazon or eBay, it is legit. Just like anywhere else, you should read reviews and know what you're getting before you buy. If you buy with your eyes wide open, you could snag some great deals.
Why Is Wish So Cheap?
The Wish.com app sells cheap products because they get them straight from the manufacturers in China and other surrounding countries. Bypassing the retailer, consumers can get their hands on some great deals on the Wish app.
What Is Wish shopping?
Wish shopping means you buy products from third-party sellers on the Wish.com app. It's a great way to save money on fun, unique, and novelty products that you didn't know you needed until now.
What App Is Cheaper Than Wish?
There are many apps like Wish that offer amazing deals. While you can get great deals on Wish, you can also get deals on hundreds of other apps like AliExpress, Bangood, Overstock, and Gearbest.
Are you looking to earn some extra cash from apps on your phone. Check out these 12 Odd Job App Options to Bring in the Bucks!
Samantha Hawrylack is a personal finance expert and full-time entrepreneur with a passion for writing and SEO. She holds a Bachelor's in Finance and Master's in Business Administration and previously worked for Vanguard, where she held Series 7 and 63 licenses. Her work has been featured in publications like Grow, MSN, CNBC, Ladders, Rocket Mortgage, Quicken Loans, Clever Girl Finance, Credit Donkey, Crediful, Investing Answers, Well Kept Wallet, AllCards, Mama and Money, and Concreit, among others. She writes in personal finance, real estate, credit, entrepreneurship, credit card, student loan, mortgage, personal loan, insurance, debt management, business, productivity, and career niches.