You've likely heard the hype about Audible. It's a great deal for those who rely more on the audio format than reading a hard copy. You can have books read aloud to you while you do just about anything. Multi-tasking and using technology are great, but is Audible worth it?
There's a monthly fee whether you use the service or not. Many people wonder if it's yet another membership scam that they'll pay for and never use.
We explore the Audible subscription program below to give you the low down.
What is Audible?
Audible is the audio booklovers dream comes true. If you love reading and love even more being able to listen to an audio version of books while walking, running, driving, or laying in bed, Audible may be for you.
Audible is a monthly subscription service that gives members access to an incredible library of books. The cost of the monthly membership is less than the cost of one book and you get access to multiple books throughout the month.
How Does Audible Work?
When you sign up for Audible's audiobook subscription service, you get a 30-day free trial. The trial includes one credit for a premium book, and unlimited access to the Audible Plus catalog, which includes not only Amazon's audiobook service, but also podcasts (called Audible Channels), guided wellness, and access to Audible Originals.
All you need is the free Audible app, which is available on both iOS and Android, and you can start downloading your free audio book immediately. It's also available on Kindle, Alex-enabled devices, and Fire tablets. You can cancel the trial anytime before it ends and pay nothing. But, if you love your Audible trial – you don't have to do anything. Your membership automatically converts to a paid-membership.
If you sign up, you will receive new monthly credits. Your credit is good for one audiobook which happens to be a 'premium book'. If you don't use the credit in the month it's issued, you may use it within 365 days. At the 12-month mark, the Audible credits expire.
What we love is one Audible credit is good for any premium audiobook, no matter its price. That includes your one free audiobook just for signing up.
Here's a tip – use your monthly free credits on the most expensive Audible books on your list and use your cash to buy the 'cheaper' books.
Amazon Audible App
The Amazon Audible app is free. Download it on your phone, tablet, or your Alexa device and listen to your books anytime. The app has many great features including:
Listen to samples before you add them to your wish list
Access to Audible Channels, which are free podcasts that listeners can also download to listen to offline
Change the narration speed to your liking
Put your app in 'car mode' for safe listening
Set the sleep timer so you don't miss the best part of the story because you fell asleep
The Audible app makes enjoying your favorite audiobook a breeze with its many options.
Audible Pricing (Audible Plans)
How much does audible cost? Audible offers several tiered subscription plans. Deciding which plan is best for you (if any) really depends on how many audiobooks you intend to listen to each month.
Audible has two payment plans available:
Audible Plus – $7.95/month – This membership provides access to Audible's Originals catalog plus podcasts. You can read an unlimited number of books in the Original's category each month, but you don't get access to a 'premium' title as you did during your one free trial.
Audible Plus Premium – $14.95/month – This membership also gives you everything that Audible Plus provides plus you get one credit for a premium title to add to your Audible library each month and access to exclusive discounts, such as 30% off more premium titles.
Want to save a little money? Audible also offers an annual plan. Get two months free when you pay for Audible annually. The Audible Premium Plus Annual Plan is just $149.50. You receive your 12 credits upfront and don't pay again until the following year.
How to Get an Audible Free Trial
If you've never had an Audible account before, you're eligible for an Audible Plus Premium trial. All you need to do is head to the free trial page and sign in with your Amazon account. Don't worry, if you don't have an Amazon account yet, you can create one when you sign up for Audible.
Next, you'll add the Audible plan to your cart and 'check out.' Audible asks for your credit card, but don't worry, you won't get charged yet. They keep your card on file in case you don't cancel your membership, which if you love Audible you won't want to cancel.
Audible will charge your credit card if you don't cancel your trial within 30 days. If you cancel before your 30 days are up, your card never gets charged.
You immediately receive your credit to purchase one audiobook after checking out. Any Audible book that you purchase whether purchased or a free audiobook download, are yours forever, even if you cancel your Audible trial.
The free 30-day trial makes it worth giving Audible a shot. You can download audiobooks to listen, learn, and get lost in the stories as you go about your daily tasks. Check out Audible here, and you may become a listener for life.
Audible Review: Pros & Cons
As you ask yourself 'Is Audible worth it,' consider the pros and cons to make your decision.
Pros
No matter how much you read, you'll never run out of titles. Choose from some of the best audiobooks around as Audible has over 400,000 titles and bestsellers to choose from and they continually add more. You won't find titles by independently published authors, but most books published by the big publishing houses have an Audible counterpart.
You get unlimited access to Audible originals. Put the days of Netflix bingeing behind you and start Audible bingeing. Like Netflix originals, Audible originals were made just for Audible. They run the gamut of self-help, fairy tales, fiction and nonfiction stories, stories about celebrities, and so much more. They are like free Audible books so why not take advantage?
You don't have to read a book every month. Some people read a few books in a month, but then don't read again for a few months. For example, during the summer some people read a ton, but then don't read as much throughout the year. Your credits roll over and don't expire for 12 months, so it's easy to carry unused credits over for those months that you'll binge read.
You can save money on other titles. Once you use your premium credit, you're done with free books for the month, but you can get 30% off other premium titles. That's almost like getting the second book for the same low price of $14.95 that you paid for the subscription, plus you get unlimited access to the Audible Originals.
You can listen on any device and pick up right where you left off. Let's say you listened to your book on your phone while driving, but then at home you wanted to listen on your laptop or have Alexa read to you while you get ready for bed. No matter which device you pick up, it knows where you left off.
You can exchange your book if you don't like it. Audible generously offers this return policy, but will take it away if it's abused. If you start reading a book and decide you don't like it, just click 'exchange my book' in your dashboard, give a reason for the exchange, and you'll receive your credit or money back, depending on how you paid for the book. Once refunded, you can buy another book using your credit and/or with your credit card.
Cons
Not everyone loves audiobooks. Many people still need the feeling of the paper book in their hands or they don't have the attention span to listen to a book. You have nothing to lose trying the free trial. If you hate it, then cancel it, but many people find that it's relaxing and is much easier to enjoy books when you can multitask.
If you don't listen to 12 books a year, it may not be worth it. Like we said before, you don't have to be listening to an audiobook every month, but if you don't listen to the equivalent of 12 books a year, it may not be worth paying the monthly fee.
Is Audible Free with Prime?
No, unfortunately, Amazon Prime and Audible memberships are completely separate. Amazon Prime customers must pay full price for an Audible membership if they want one.
Looking for other opportunities for free books? Check out these ways to get free books by mail!
How to Cancel Audible
You can cancel your Audible membership at any time. If you're in the free trial, make sure you cancel before your 30 days are up. Audible charges your credit card on the 31st day.
Head to your account details page and log in. Click on 'Cancel my Membership' and follow the instructions.
If you are in the paid portion of your membership, make sure you've used all of your credits. You lose any outstanding credits that you don't use before canceling your account. Audible reminds you of this before you confirm canceling. Since you paid for the credits, you might as well use them.
The nice thing is, once you download the books – they are yours to keep forever, even though you cancel your account. Before you cancel, use up your credits and download the books. You don't have to get rid of Audible's app because you canceled, so you can still read the books.
Is Audible Worth It?
So is Audible worth it? If you love to read and have a busy life – yes, it's definitely worth it. Listening to Audible audiobooks has never been so easy. You'll pay less than the price of one book a month and have access to unlimited Amazon Originals titles. If you've got an Amazon Kindle, you can easily transition from your Audible audiobook to e-book and pick up exactly where you left off.
It's at least worth taking the free 30-day trial to receive a free audiobook and to see if you like it. If you fall in love with it, like we did, you'll find yourself immersed in amazing stories, putting the days of boring commutes, dreading cooking dinner, or taking that long jog behind you.
If you're ready to have some of the bestselling audiobooks narrated to you while you're on the go, subscribe to Audible here and fall back in love with reading today.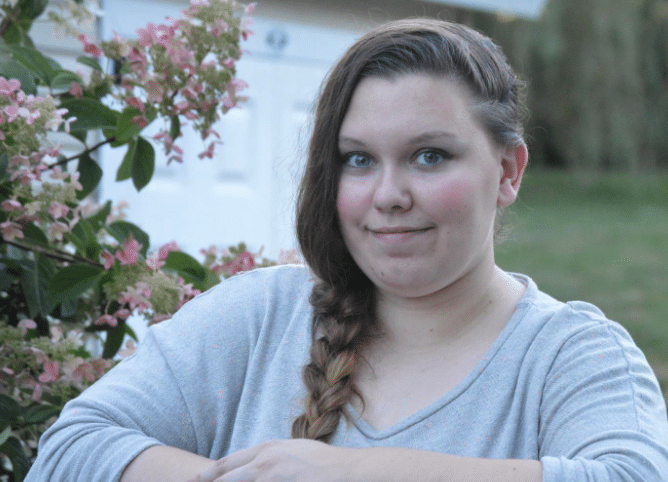 Samantha Hawrylack is a personal finance expert and full-time entrepreneur with a passion for writing and SEO. She holds a Bachelor's in Finance and Master's in Business Administration and previously worked for Vanguard, where she held Series 7 and 63 licenses. Her work has been featured in publications like Grow, MSN, CNBC, Ladders, Rocket Mortgage, Quicken Loans, Clever Girl Finance, Credit Donkey, Crediful, Investing Answers, Well Kept Wallet, AllCards, Mama and Money, and Concreit, among others. She writes in personal finance, real estate, credit, entrepreneurship, credit card, student loan, mortgage, personal loan, insurance, debt management, business, productivity, and career niches.