Investing money is always a difficult decision, but it's even more tricky when you're not sure where to invest. Many investment options are available, and people will gravitate towards different choices based on their preferences.
M1 Finance and Robinhood are two of the most popular investment options out there right now, especially for new investors looking to dip their toes in. This article will give you information about M1 Finance vs. Robinhood, including how they work, what types of accounts are offered, the fees associated with each, and other pros and cons.
Let's pit M1 Finance vs. Robinhood and see which investment platform comes out on top and which might be best for you.
A Few Thoughts to Start With
Before we compare the two investing platforms, there are some general thoughts we'd like to share about investing.
There is always some risk inherent with investments. The market ebbs and flows, and you could lose some of your money. Diversification is critical, so you don't put all your eggs in one basket.
Fees add up over time and eat into your returns. Therefore, it's important to choose an investing platform with a good balance between fees and services/perks so that you give up as little of your money to fees as possible.
You need to carefully consider your risk tolerance and the level of risk you're willing to take with investments.
If you're more cautious and prefer less risk, an investment platform with a preset allocation of stocks/bonds may make more sense for you.
M1 Finance
M1 Finance allows you to choose from over 100 investment options, both ETFs and individual stocks. M1 Finance selects the best option for your portfolio based on your preferences and then manages it automatically. Once everything is set up, you can track it. M1 also has an app where investors can make trades, set up M1 posts, and track their performance.
M1 Finance has an excellent reputation in the investment community – they have been recognized by Forbes as one of America's Most Promising Companies two years in a row! M1 Finance also promises no account minimums or maintenance fees for accounts over $100k. M1 Finance is, therefore, a viable option for many investors with a wide range of assets. M1 Finance also offers individual retirement accounts (IRAs) and trusts, in addition to their regular investment accounts.
M1 Finance
4.5
Wealth building for today's long-term investors. Founded in 2015, M1 offers brokerage accounts, checking accounts and lines of credit.
Pros:
Mix Funds - Stocks and ETFs
Low Minimum Investments
Partial Shares
Get Started
Some Key Features of M1 Finance
Custom & Expert Pies
One nice feature offered by M1 Finance is custom and expert-picked pies. A custom pie can hold up to 100 different stocks and ETFs. You pick the stocks you want then make each a percentage of your portfolio. For passive investors, expert pies may be better. These portfolios are designed on commonly accepted financial methods.
Fractional Shares
M1 Finance also offers fractional equities on its platform. This means you can buy as little as 1/10th of a share for equities that are trading at high prices. For example, both Amazon and Google trade more than $5,000 a share, making it difficult for beginning investors and those with less capital to invest in these companies. With fractional shares, you can create a portfolio of 50% Google and 50% Amazon with only $100.
Fractional shares also allow for easy dividend reinvestment, so you don't have to wait until you can buy a whole share before buying again.
Automatic Rebalancing
Another great feature of the M1 Finance platform is automated rebalancing. When you deposit funds into the portfolio, the funds are distributed among your different equities and ETFs based on your target allocations for each. This rebalancing is done automatically and requires no effort on your part.
However, be aware that your allocation will change over time. Typically, asset allocation is skewed towards riskier investments the younger you are and moved toward less risky allocations as you get older. This is to protect your investments as you approach the time when you'll likely need to use them and can't afford to take a loss during a market downturn.
M1 Finance Account Options
M1 Invest
M1 Invest is designed for self-directed investors. You can invest how you want or pick from more than 80 expert portfolios tailored to your needs and goals.
Fractional shares allow you to invest in EFTs and stocks regardless of the price, while account automation gives you access to investing schedules, dynamic rebalancing, and the freedom to never make another manual trade unless you choose to do so.
M1 Borrow
Have you ever wanted to take advantage of the low-interest rates available today but didn't want to sell your investments? M1 Invest's latest feature allows investors to leverage their existing M1 Finance accounts and borrow up to 35% of your portfolio's value with interest rates as low as 2%.
M1 Spend
M1 Spend is a checking account that is integrated with your investments. It comes with a debit card, and the basic tier is completely free with no annual fees.
Those willing to pay a membership fee of $125 a year will receive 1% cashback on spending and 1% APY on your balance. Furthermore, Spend has no minimum balance requirements and will reimburse one ATM fee per month. It is also FDIC insured.
M1 Credit Card
M1 Finance also offers a credit card that is connected to your investments. The card offers 1.5% cashback on all purchases, but you can earn up to 10% cashback if you purchase with a company in which you own stock. The M1 Owner's Rewards card is available to anyone for a $95/annual fee, which is waived if you have an active M1 Plus subscription.
Bundling Accounts
M1 Finance aims to provide customers with a highly-efficient financial solution. Thus, you can take advantage of all four M1 Finance account options by combining M1 Invest, M1 Borrow, M1 Spend, and the M1 credit card. Users with all four account options can invest, borrow up to 35% of their investments, and spend using the debit or credit card issued to M1 Spend account holders.
Having multiple accounts with M1 Finance allows you to quickly invest, borrow, and spend without the hassle of waiting for ACH transfers from or to other outside accounts.
M1 Finance Plans
There are two plans available for M1 Finance users: Basic and Plus. Those on the Plus Plan are given access to more products and better benefits.
M1 Basic
For Invest – comes with a trading commission of zero and an AM-only trading window
For Borrow – has a rate of 3.5% and a $5,000 minimum balance
For Spend – has no minimum balance, 0.8 – 1.0% international fees, and one ATM fee reimbursement a month
M1 Plus
For Invest – Plus gives you access to PM trading, small transfers, and a custodial account
For Borrow – Lowers the rate to 2.0%
For Spend:
Checking – 1% APY, four ATM reimbursements a month, zero interaction fees on debit purchases, and sending paper checks with the M1 Finance app.
Credit – Zero annual fees with membership, 1.5 – 10% cashback, automatic reinvestment of rewards for eligible accounts.
M1 Finance Investment Options
M1 Finance is focused on enhancing one's portfolio. Once your portfolio is set up, those funds will be rebalanced based on the portfolio's allocations each time you invest.
Your portfolio will be made up of stocks and ETFs with over 6,000 securities to choose from. These can be invested in taxable brokerage accounts, joint accounts, IRA accounts, and trusts. If you don't want to choose your portfolio make-up, M1 offers 80 fully customized portfolios.
Currently, M1 does not offer options, mutual funds, or cryptocurrency.
One thing to note is that you are limited in your ability to buy and sell. For example, the Basic Plan offers a single day-trade window, while the Plus Plan offers two.
M1 Finance
4.5
Wealth building for today's long-term investors. Founded in 2015, M1 offers brokerage accounts, checking accounts and lines of credit.
Pros:
Mix Funds - Stocks and ETFs
Low Minimum Investments
Partial Shares
Get Started
Pros of M1 Finance
Now that we've covered the basics of M1 Finance, we'll sum up the pros and cons of this investment platform.
Account minimums are low ($100 for an IRA or trust account)
No maintenance fees on $100k+ balances
Can invest in ETFs & individual stocks
The M1 Finance app is easy to use and allows you to trade quickly
Individual or joint brokerage account
Integrated with H&R Block and TurboTax to handle all taxable accounts
Does offer retirement accounts
Allows fractional shares
It only takes a few minutes to start investing
Cons of M1 Finance
Investment choices are limited when compared with Robinhood
M1 only offers individual stocks and ETFs, so if you want access to mutual funds or bonds in addition to stocks, M1 is not a good fit
M1 Borrow is not available for retirement or custodial accounts
M1 Spend – Credit is only available with M1 Plus
Does not support direct cryptocurrency trading at this time
One daily trading window
Robinhood Investing
Robinhood is an investment app that allows users to trade stocks without paying commissions. They also offer a premium service that offers margin trading and extended market hours. Robinhood was founded in 2013 by Vladimir Tenev and Baiju Bhatt to democratize access to investing.
It has grown rapidly since its launch, becoming one of the most popular stock trading apps on the market today, especially among millennials.
As of January 2018, Robinhood had 3 million accounts and $100 billion in transaction volume under management (Robinhood Financial LLC). However, before committing their money, potential investors need to understand what Robinhood does because they are fundamentally different from other brokerages like E*Trade or Charles Schwab.
Investment Options
Robinhood offers a wider range of investment options, including trade stocks and funds, cryptocurrency, and cash management options.
Unlike M1, Robinhood does not offer prebuilt portfolios. The company also offers fractional repurchase investing, which helps you buy tech companies with over $10,000 in cash value. Unfortunately, Robinhood offers only traditional taxable account options. No retirement account options are offered.
Robinhood Stocks & Funds
Users have mobile access to commission-free investments in individual companies or ETFs. You can also trade stocks with Robinhood.
Robinhood DRIP and Fractional Shares
Robinhood offers several services so that buy and hold investing becomes easier. For example, the dividend issuance program, or DRIP program, permits investors to reinvest dividends received via stocks or ETFs back to the issuing security. Dividing dividends back into your security reduces your cash load and helps your money work harder. Robinhood also sells DRIPs.
Robinhood also offers fractional shares. Shareholders can buy as little as 0.000001 of a share rounded to the nearest pennies, with no fees. This is especially useful for stock companies like Amazon since they usually trade shares for more than $3,000.00 each.
Robinhood Options
Pick your stance with options. You can be bullish or bearish; it's your choice.
Crypto
Robinhood allows users to trade the most popular cryptocurrencies, including Bitcoin, Litecoin, Dogecoin, Ethereum, and many more. You can start with as little as $1 and pay $0 commissions, unlike crypto platforms like Coinbase.
Robinhood Plans
Cash Management
Robinhood offers an online bank account for your daily cash needs. Your money is FDIC insured up to $1.25 million, and you have access to over 75,000 zero-fee ATMs. The account comes with a debit card, and you can earn 0.3% APY. There are no overdraft or transfer fees and no account minimums.
Another benefit of managing your savings in Robinhood accounts is your opportunity to transfer funds to your investment account quickly.
Robinhood Gold
Robinhood Gold is a $5 monthly paid subscription that gives you access to numerous different features. For example, Robinhood offers easily accessible margin trading for traders searching for margin. However, it is crucial to understand that margin trading is risky, which is not recommended for beginner investors.
Robinhood Gold subscribers also have access to larger instant bank deposits, professional research reports from Morningstar, and level II market data so you can see more information about bid/ask prices.
Pros of Robinhood
No account minimums
Earn 0.3% APY on uninvested cash and have a more flexible brokerage account
Commission-free trading on an individual stock and ETF trades
Access to upcoming IPOs
Access 1099 and other forms for taxable accounts information via Turbotax
Allows margin trading
Allows you to trade stocks
Good for beginner investors
Allows fractional shares
Offers Robinhood cash management account
Start investing in minutes
A one-stop-shop for your cryptocurrency trading needs
More than one trading window
Easy to manage via Robinhood Mobile app
Cons of Robinhood
Only available in the United States
No access to mutual funds, bonds, or futures trading
You can invest up to $500 with a bank account and debit card for six months when you open an account
No retirement accounts offered
2.5% interest fee on margin accounts
Only allows access to the first $1,000 of instant deposits
M1 Finance vs Robinhood: A Side-By-Side Comparison
Longterm vs. Beginner
M1 Finance – Long-term/experienced
Robinhood – Beginner
Control vs. Automation
Robinhood – Requires more attention
M1 Finance – Set it and forget it, or don't
Mutual Funds
M1 Finance – Not at this time
Robinhood – Not at this time
Retirement Accounts
Robinhood – No
M1 Finance – Yes
Bank Accounts
Robinhood
0.30% APY.
Zero monthly fees
No minimum balance
FDIC-insured
Debit card and access to more than 75,000 free ATMs
M1 Finance
1% cashback and APY (for M1 Plus only)
Annual Fee – %0
No balance requirement
FDIC-insured
Debit card and 1 ATM fee reimbursement/month (4 reimbursements/month with M1 Plus)
Mobile Apps
M1 Finance – 500k+ downloads and a 4.5 rating on Google Play (at time of writing)
Robinhood – 10m+ downloads and a 3.8 rating on Google Play (at time of writing)
Both M1 Finance and Robinhood allow you to trade your favorite financial instruments on an app. These are compatible with Apple/Google smartphones so that you can trade from the comfort of your own home and or from anywhere in the world.
Robinhood's Mobile App looks very similar to the web trading platform, except it does not provide comprehensive stock tracking functionality. However, with the M1 finance app, you can set up automated individual investment pies and deposit funds wherever you like from your mobile device.
Both M1 Finance and Robinhood have iOS and Android applications overall with great reviews. Both are also free to download regardless of what device you own.
Account Fees
M1 Finance
Commission – $0
Membership – Free/$125 – Annually for M1 Plus
Robinhood
Commission – $0
Membership – Free/$5 monthly for Robinhood Gold
Investment Account Type
Robinhood – Stocks, Funds, Options, Gold, and IPO Access
M1 Finance – Brokerage, Retirement, Custodial, or Trust accounts
M1 Finance offers a large variety of funds to cover most trading needs. These include retirement accounts that have traditional IRAs, Roth IRAs, SEP IRAs, and brokerage accounts. On the other hand, Robinhood offers access to stocks, funds, options, crypto, and IPOs, but not retirement accounts.
Tradeable Assets
M1 Finance – 5 Billion (estimate)
Robinhood – Unknown
M1 Finance offers over 6,000 stock and ETF shares, which can be put into a fund for investing. With Robinhood, You'll get access to almost 5,000 trading shares and stocks. Trading fractional equities are entirely commission-free, and trades are carried out for the market price of a 'complete' share.
Robinhood provides a decent selection of cryptocurrencies, including Bitcoin, FTSE CURRENT, Options Futures, and Options. However, Robinhood's most attractive feature is its zero-commission trading policy which means that you can sell on a low-cost basis without paying one dime in commission charges.
Tools and Resources
Robinhood – Robinhood Snacks (a three-minute newsletter and podcast), Article library covering numerous topics, Option to request a callback
M1 Finance – Help Center library, Request submission from website
Customer Service
M1 Finance – 1.57/5 (bbb.org – 37 reviews)
Robinhood – 1.14/5 (bbb.org – 288 reviews)
Robinhood customer service is limited to email and is unavailable 24 hours a day. On the other hand, you can contact M1 Finance customer support from Monday to Friday from 7 am to 6 pm.
Trading Window
Robinhood – Pre-Market: 9 – 9:30 am ET, Regular Market: 9:30 – 4 pm ET, After Hours: 4:30 – 6 pm ET
M1 Finance – Morning Trade Window: 9:30 am ET, Afternoon Trade Window: 3:00 pm ET
M1 Finance
4.5
Wealth building for today's long-term investors. Founded in 2015, M1 offers brokerage accounts, checking accounts and lines of credit.
Pros:
Mix Funds - Stocks and ETFs
Low Minimum Investments
Partial Shares
Get Started
M1 Finance vs. Robinhood: The Bottom Line
Both M1 Finance and Robinhood are brokerage firms that offer an online trading experience. They're different in many ways, but the most significant difference is how they cater to their customers based on what level of investment knowledge they possess.
If you're new to investing or want a straightforward way to get started with minimal risk, then Robinhood might be right for you. However, for experienced traders who understand more about financial markets and enjoy access to complex features like options and margin lending, M1 Finance offers a better solution.
Remember, a trading platform isn't a game. You want to be well informed regarding available account types, fees and minimums, and trading options before choosing between all the available investing platforms.
When considering M1 Finance vs. Robinhood, look to the comparisons made above and decide which investment option is best for you.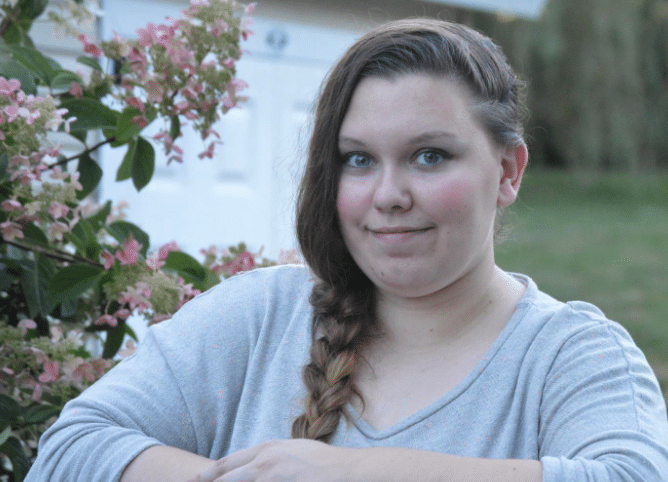 Samantha Hawrylack is a personal finance expert and full-time entrepreneur with a passion for writing and SEO. She holds a Bachelor's in Finance and Master's in Business Administration and previously worked for Vanguard, where she held Series 7 and 63 licenses. Her work has been featured in publications like Grow, MSN, CNBC, Ladders, Rocket Mortgage, Quicken Loans, Clever Girl Finance, Credit Donkey, Crediful, Investing Answers, Well Kept Wallet, AllCards, Mama and Money, and Concreit, among others. She writes in personal finance, real estate, credit, entrepreneurship, credit card, student loan, mortgage, personal loan, insurance, debt management, business, productivity, and career niches.