Believe it or not, you can get paid to read emails. It sounds crazy, but this is one method companies use for market research. It's often much cheaper for companies to pay members to read emails than many other marketing tactics.
If you have a few free minutes each day, keep reading to learn how to make extra cash reading emails.
Can You Really Get Paid to Read Emails?
It sounds crazy. How could you get paid to read emails when it's something you probably do daily anyway?
The truth is, there are companies that will pay you for reading emails. But, will they pay you a lot?
Unfortunately, no. But, it's something you can do in your spare time, and it only takes a few seconds, so why not let the spare change add up?
To start, you need to know what companies send paid emails and how it works.
Why Do Companies Pay You to Read Emails?
This is a common question. Why would companies send paid emails? It comes down to marketing.
Just like companies pay for your opinion in market research surveys, they pay for real people to read their emails. This gets their products and services out there much faster, and who knows when that paid email will turn into a sale? When that happens, they make money sending emails.
Plus, it's a lot cheaper for companies to pay for reading emails rather than hiring a big marketing firm or even sending out online surveys. Paid emails aren't the only way they market, though. It's just one piece of the puzzle in their marketing strategy.
How Does Getting Paid to Read Email Work?
It's easy to get started to get paid to read emails. First, you sign up with any platform that appeals to you and whose demographics you fit. Once you complete your profile, they'll send you relevant emails. Companies want your profile information, so they target the emails to the appropriate audience.
You'll typically receive a couple of emails a day, but this varies by company. Once you read the email, follow the instructions at the bottom to make sure you get credited for your time.
What Kind of Emails Will I Read?
With a complete profile, you will receive more opportunities to get paid to read emails because companies know what material to send you. They want to pay people to read their emails to increase the likelihood of signing up for their service or buying their products.
Is Reading Emails a Good Way to Make Money Online?
You can definitely earn money reading email, but it won't make you rich. Instead, consider it spare change, but it can add up over time if you sign up for enough companies that send paid emails.
If nothing else, it's a great way to make a little money online while you watch TV or sit on your phone. So why not turn a lazy habit into a money-making habit, right?
In addition to reading emails, you can also earn money by playing games, taking surveys, shopping online, and referring friends and family.
How Much Money Can You Get Paid to Read Emails?
Like we said earlier, you aren't going to get rich reading emails, but if you combine it with other efforts such as playing games, watching videos, or if you answer surveys, your earnings can add up. On average, you'll earn $.10 per email you are paid to read.
How to Get Paid to Read Emails
1. InboxDollars
Inbox Dollars is one of the most legitimate sites to get paid to read emails. This was how they originally started, although today, you can also make money watching videos, taking online surveys, and online shopping.
To get started, enter your email address and create a password. Then, follow the prompts and complete the profile as thoroughly as possible.
The minimum payout threshold is $30, which seems like a lot at first, but Inbox Dollars pays a signup bonus of $5 just for signing up, getting you on your way quickly.
Free $5 Sign Up Bonus
Inbox Dollars
5.0
Get rewarded for watching movies, taking surveys, playing games, reading emails & get cash back for shopping online. They even have coupon cash rewards!
Pros:
Earn money, not points
Little time and little effort is needed to earn
Surveys pay well
Payments in PayPal, eGiftCards, or Visa
$5 Sign Up Bonus
User friendly site and app
Cons:
$30 minimum payout
Must reach $15 before your first payout
Pay can take up to 2 weeks to process
Sign Up
2. Swagbucks
Swagbucks is a popular online survey site where you can also get paid to read. The difference with Swagbucks, though, is the emails don't go to your personal email address. Instead, they go to your Swagbucks inbox, which you must check to get credit for reading the email.
Swagbucks also pays users for other tasks, including surfing the internet, watching videos, completing surveys, and shopping online.
You just enter your email address and create a password to sign up. Swagbucks will then prompt you to take other actions, including completing your profile, so they send you targeted emails to get paid.
Swagbucks doesn't have a minimum payout limit, but you'll turn your 'Swagbucks' in for gift cards or PayPal cash, and most start at $3. Swagbucks offers a $10 sign up bonus which means you could cash out almost instantly too.
Get Paid for Everyday Things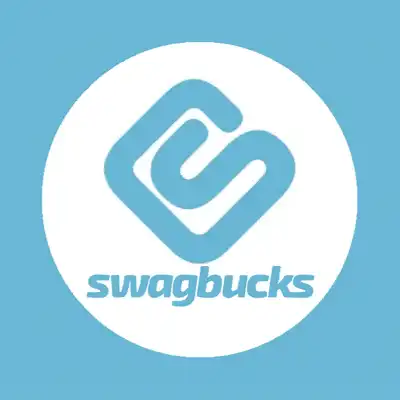 Swagbucks
5.0
Free app that pays you to shop online, watch videos, take surveys, search the web & playing games online. Payouts are redeemable via gift card or cash!
Pros:
Free to join!
$10 Sign Up Bonus
Variety of rewards options
In-store & online cash back rewards
Very easy to use website & mobile app
Cons:
Some offers require a lot of effort to earn rewards
Some tasks don't offer many points
Payouts for watching videos can be low
Sign Up
3. MyPoints
MyPoints pays for reading emails amongst many other tasks like completing surveys. MyPoints primarily pays users for completing surveys, but they send what they call BonusMail to their members. You earn points for each BonusMail you read and even more points if you complete the offer or make a purchase from the link.
To sign up, enter your email address and create a password. MyPoints pays a $10 bonus for signing up, and you can redeem your points for gift cards or PayPal cash when you want to cash out.
Play Games, Take Sruveys, Shop - EARN
MyPoints
3.5
Earn points you can later redeem as gift cards for playing games, shopping, completing surveys, and more! Gift cards are redeemable at highly desirable retailers like Target, Starbucks, Apple, and more! Redeem your points once you hit 700 or more.
Pros:
Large Selection of Retailers
Quality Redemption Options
Mobile App
Cons:
Can't Earn Without Spending First
Some Surveys May Have Specific Terms
Join Now
4. Unique Rewards
Unique Rewards pays you to read emails, but you can also earn money taking surveys, watching videos, playing games, and shopping online. They don't pay a lot per email. Its typically $0.01 per email read, but it's a way to earn cash and let it add up.
Some question if Unique Rewards is legit, but many happy members say it works. The key with Unique Rewards is to try as many offers as they send in the emails, as you can earn as much as $50 back when you do.
You must provide your name, address, phone number, birth date, and email address to sign up. On the day you sign up, and the day after, you'll earn an extra 10% cash bonus on all offers redeemed.
5. InboxPays
InboxPays primarily pays members to answer surveys and redeem offers. However, as a 'bonus', you can get paid to read emails. They say you can earn a maximum of $25 per payout to read emails, which is decent money.
To date, they have paid out over $2 million, so they are a legit site, but you'll make most of your money by answering surveys.
To sign up, you'll answer three questions (they change often). The site then calculates your eligibility, and if your answers fit their criteria, they'll ask for your email address to move forward with their paid surveys and a chance to get paid emails.
6. CashCrate
CashCrate is a referral site for you to earn extra money by answering surveys or reading emails. If you click on 'paid surveys,' you'll see the opportunities they're offering to match you up with, some of which also pay you to read emails.
You don't have to sign up for the site – just visit it often to see what other partnerships they may have that you haven't signed up for yet to put even more money in your PayPal account or to earn more gift cards.
Related Article: How to Make 100k a Year: Quick Tips And Results
7. Fusion Cash
Like many other get-paid-to sites, Fusion Cash pays members the most for redeeming offers, including credit card and no credit card offers. Occasionally, they offer the opportunity to answer surveys or get paid to read emails.
You must create a user ID and password to sign up and enter your email and zip code. You'll then follow the prompts to complete your profile. Fusion Cash pays a $5 bonus for signing up, which helps you get closer to the $25 minimum payout threshold.
8. Uniqpaid
Uniqpaid pays members for including surveys, accepting offers, paid tasks, online shopping, visiting websites, and referring friends and family. Uniqpaid pays 'real cash,' not points that you have to convert. You can cash out via PayPal cash, a check, Bitcoin, or Skrill.
To sign up, first, you must enter your country as they work throughout the world. Next, you'll enter your name, address and phone number, and personal information about your marital status, income, and at least 8 of your interests so they can tailor the surveys and emails they send you to what you like.
9. Cash4Offers
Cash4Offers is another site you can get paid to read emails as well as play online games, take paid surveys or refer friends. They send offers and emails daily, making it easy to earn money fast. Cash4Offers also pays a $5 sign-up bonus, helping you earn money even faster.
You'll provide your first name, email address, physical address, and create a password to sign up. Follow the prompts to provide any additional information they require and set yourself up to start earning money fast.
10. Points2Shop
At Points2Shop, you can earn rewards for shopping on Amazon. While it's not cash, it's almost the same thing if you can buy what you'd typically spend money shopping on Amazon. Like most 'get paid to' sites, you can earn money on surveys, accepting offers, reading emails, and doing other miscellaneous tasks.
You just enter your gender, email, password, date of birth, and zip code to sign up. This is how Points2Shop tailors the offers they send you, allowing you to earn more money online.
Related Article: I Need Money Now: 28 Legitimate Ways to Get Quick Cash
11. Email Processing
Email processing is more like a part-time job rather than getting paid to read emails. You actually get paid to send emails in addition to reading them. The responses are meant to look like an automated response, but you are the automated assistant.
You typically have a template that's already created that you send, so the job doesn't take much thinking. Be careful, though, as not all sites for email processing are legit websites. Do your research before signing up.
12. Become a Virtual Assistant
If you'd rather earn extra money in a more consistent way, consider becoming a virtual assistant. People in this role can wear many hats, but if you want to focus on reading and answering emails, you can make a living out of it, or at least earn money as a side hustle.
To become a virtual assistant and be paid to read emails, you'll need to create a freelance gig on sites like Fiverr or Upwork, offering the services you want to provide. Just make sure you are specific in your offerings, letting them know what you will and will not do for the services.
13. Daily Rewards
Daily Rewards is no longer in business, but the web address still exists. When you visit www.dailyrewards.com, it automatically redirects you to InboxDollars, one of the most legitimate sites to get paid to read emails.
14. InboxPounds
InboxPounds is the UK version of InboxDollars. Like InboxDollars, when you meet the threshold, you can cash out for gift cards or PayPal money, and they pay a small bonus when you sign up.
To get started, you'll enter your email address and create a password, and you're on your way to earning money online reading email.
15. Rupee Inbox
Rupee Inbox is for people who live in India. They offer a hefty sign up bonus and referral bonus to increase your earnings. The difference with Rupee Inbox, though, is you'll read the emails on their platform in your account. They don't send the emails to your personal email.
You'll provide your name, address, mobile phone number, email address, gender, occupation, and annual income to sign up.
16. QuickRewards
QuickRewards isn't primarily a site that pays you for reading email, but it is one of the tasks they offer from time to time. Their primary method for earning money is watching videos, playing games, completing offers, answering surveys, or shopping online.
You need only $0.01 to cash out, and it's easy to sign up. You'll just provide your email address and create a password. Next, you'll determine how you want to receive emails, which can be maximum (up to 20 emails a day), preferred (10 emails a day), a combination of summaries and featured surveys, or just summaries.
17. Clicks Genie
Clicks Genie pays users up to $0.04 to read emails, and they have a lucrative referral bonus that increases with each level of referrals you get. You only need $0.01 to cash out, and the payouts are instant. You can get paid via Bitcoin or PerfectMoney.
You'll create a user name and password and provide your email address to sign up. Once you agree to the terms, you're on your way to making money reading emails.
Related Article: 21 Clever Ways to Watch Ads For Money
Tips for Getting Paid to Read Emails
Before you get paid to read emails, know these tips to help you earn more money.
Create a Separate Email Address
This is important. If you're working on a platform that sends emails to your personal email address, you can quickly get overwhelmed with emails and lose the important emails you need in your inbox.
Instead, set up a separate email address and use it only for paid to read emails or survey opportunities. Set up a time each day (or multiple times a day) to check it so that you don't miss a chance to make money online.
Avoid Scams
Do your research before you sign up for a platform that claims to pay you to read emails. A quick search online will tell you what other people say about it. If you can't find anything about the platform online, it's best to avoid it and NEVER pay for paid emails. Any legit site will not ask for payment.
Refer Friends and Family
Most sites that pay you to read emails will also pay you to refer friends or family. Some even work in tiers. The more friends or family you refer, the more money you earn as referral bonuses.
Visit Your Inbox Throughout The Day
Most 'get paid to' sites send opportunities to make money online throughout the day. Set a simple schedule to check your email during different times of the day. It takes only a few seconds to read the email and follow the instructions to get credit for your time.
Take Advantage of Offers
Many of the legitimate sites that pay you to read emails send offers in the emails. You'll earn even more money if you accept or activate an offer. Just be careful and keep track of what you sign up for, especially if they are 'free offers' that require a credit card. Cancel the offer before you get charged.
Set Email Notifications
If you get email on your smartphone, set up email alerts, so you know right away when a new opportunity to get paid to read emails comes in. If you don't get your email on your phone, set up email notifications on your computer, so you don't overlook opportunities to make extra money.
The Bottom Line
You can get paid to read emails, and it can be fun! No, you won't pay the mortgage with your earnings, but if you combine it with other money-making efforts, you can increase your earnings. Whether you watch videos, play games, complete surveys, or shop online, there are many ways to make money in your spare time.
Samantha Hawrylack is a personal finance expert and full-time entrepreneur with a passion for writing and SEO. She holds a Bachelor's in Finance and Master's in Business Administration and previously worked for Vanguard, where she held Series 7 and 63 licenses. Her work has been featured in publications like Grow, MSN, CNBC, Ladders, Rocket Mortgage, Quicken Loans, Clever Girl Finance, Credit Donkey, Crediful, Investing Answers, Well Kept Wallet, AllCards, Mama and Money, and Concreit, among others. She writes in personal finance, real estate, credit, entrepreneurship, credit card, student loan, mortgage, personal loan, insurance, debt management, business, productivity, and career niches.