Feet pics are a hot topic right now, and you can make money selling them. We've got you covered if you want to know how to sell feet pics and make money. Check out our guide on selling feet pictures online to learn everything there is to know about making money-selling feet pics.
Can You Really Learn How to Sell Feet Pics for Money?
It sounds strange, but you can make money selling feet pics. It's a wholesome way to make money in many cases, and when you know the best place to sell feet pics, you can make a considerable side income.
But let's start with the question most people have, what are feet pics?
It's actually quite straightforward.
Feet pictures are pictures of actual people's feet that consumers pay for. For example, feet pictures can be used for commercial purposes, such as ads or artistic purposes. In addition, they're used on stock photo sites, fashion publications, and more.
You can also sell feet pics to people with a foot fetish who enjoy the pictures like a fine piece of art.
It's easy to sell feet pics online and earn extra money with little work or investment required. But, like any side hustle, there are ways to sell feet pics to make the most money, including tips to maximizing your earnings.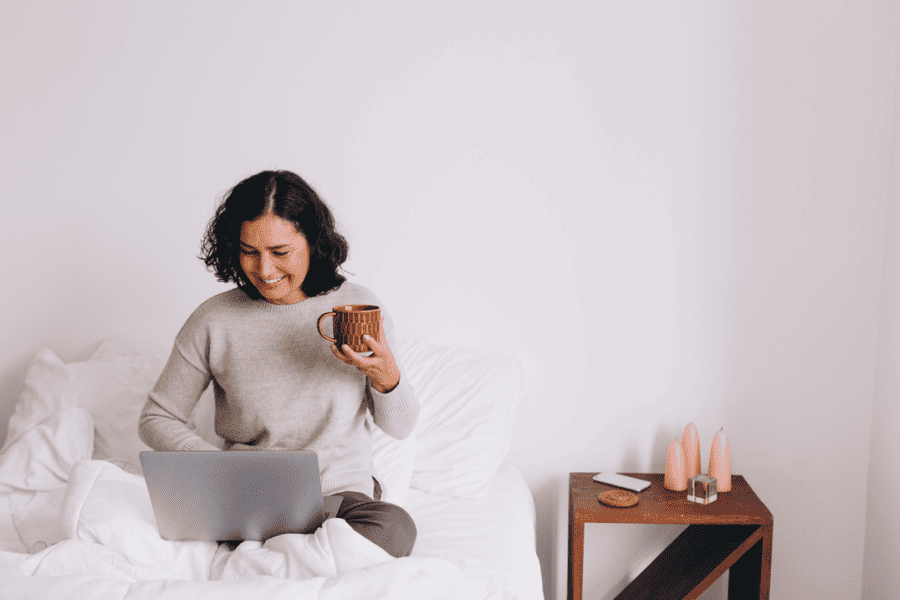 Why Do People Buy Feet Pics?
Okay, let's get the biggest question out of the way. Why do people buy feet pictures?
Of course, you know there are people with foot fetishes out there, so they are an obvious audience for buying foot pictures online. There is a pretty large market for these photos, but foot fetish pics aren't the only reason people buy feet pics.
Other common reasons include ads for doctors (reflexologists or podiatrists), shoe retailers, health websites, jewelry companies, foot product companies, and nail salons. A few other options include stock photo sites and modeling agencies.
Anyone who can use beautiful feet pictures for advertising their products or services is part of the target market for feet pics.
Pros and Cons of Selling Feet Pictures
Like any side hustle, selling feet pictures online or in person has pros and cons. Understanding the good and bad sides of owning a business selling feet pictures can help determine if it's right for you.
Pros
You can earn passive income – High qualify feet pics can repeatedly sell, allowing you to earn money on the same pictures more than once. You only have to put the work in once and can earn passive income on your high-quality photos.
Low barrier to entry – Some side hustles require specific skills or knowledge, but selling feet pics online requires little to no expertise. If you know how to take good pictures and care for your feet, you can start taking pictures of feet for sale.
Low cost to start – You don't need a lot of special equipment or other materials to get started. If you have a smartphone with a good camera, good lighting, and well-manicured feet, you have just about everything you need to create best-selling feet photos.
You can do it yourself – After studying how to take feet pics to sell, you can do it yourself or with a partner. You don't have to spend money on professional photographers or photos.
You can stay anonymous – Safety is a big concern in any industry, especially when selling feet pictures. Fortunately, you can remain anonymous when you sell feet pictures to make money. You don't have to share any personal information, so no one will know it is you!
Cons
It's easy to get scammed – Like most online gigs today, it's easy to get scammed if you aren't careful. To avoid getting scammed, do your research and only work with reputable platforms and apps to sell feet pics.
High competition – Thousands, if not millions, of people sell feet pics, so there's a lot of competition to make money selling feet photos. The key is to stay on top of the latest trends and know the hottest tips for selling feet pics.
It can be embarrassing – Some people may be embarrassed to tell anyone of their side hustle selling feet pictures online. While it's nobody's business, it's understandable that telling others what you do can be a little strange.
Risk of theft – Anytime you put content online, there's a risk of scammers stealing it and using it for their own good. Protecting your feet pictures with watermarks and taking other precautions can reduce the risk, but it never goes away.
How Much Money Can You Make Selling Feet Pics?
Everyone wants to know, how much can you make selling feet pics?
Like most side hustles where you are your own boss, the sky's the limit. To maximize your earnings, you should know how to take good feet pics to sell, where to sell feet pics online, and how much to charge for foot pictures.
On average, you can make $5 to $100 per photo, but it depends on where you sell feet pics. When you start selling foot pictures, you might make only a few dollars per picture because you aren't experienced. However, you can make more money once you get the hang of what different foot fetish websites, stock photo websites, or companies want.
What Are the Highest Paid Feet Pics?
When you start selling feet pictures, you probably won't make a lot per picture, but over time, you may work your way up to something like Chrissy, a creator of Fun with Feet, who makes $5,000 a month selling feet pictures.
Chrissy, who has a couple of years of experience selling foot pics online, charges $300 – $500 per custom foot picture, and that's not unusual. The key is being willing to accept 'custom orders' for certain types of feet pictures, whether doing something specific like walking through water or angling your feet a certain way.
What Type of Feet Make the Most Money?
The types of feet pictures that make the most money vary by buyer's wants. For example, when a company buys feet pictures for modeling, they may have specific angles or poses they want. Some may be as particular as requesting tattooed feet pictures or pictures with props, such as bathtubs, fairy lights, or the beach.
Do You Have to Pay Taxes for Selling Feet Pictures?
Like any other side hustle, you must report your income on your tax returns and pay applicable taxes. Since you aren't an employee of any company, you must pay both sides of the taxes, including the taxes your employer would normally pay.
If you choose to sell foot photos, you own your own business, which means you must pay self-employment taxes. However, it also means you can write off certain expenses incurred from running the business, lowering your tax liability.
Is Selling Feet Pictures Legal?
It is legal to sell feet pics as long as they are your photos, not those you've stolen or taken without the person's consent.
Age
It's best if you are at least 18 years old before selling feet pictures.
Explicit Content
Again, being a legal adult is important to sell feet pics, especially any with explicit content. However, feet pictures are typically considered clean.
Privacy
The pictures you sell should be yours or taken with the model's consent. You should also be sure not to abuse any copyright laws.
Steps to Sell Feet Pics Online
If you've decided to sell feet pics online or it sounds like something you'd enjoy, here are the simple steps to sell feet pics of feet.
1. Determine Your Target Market: Who Buys Feet Pics?
You must choose your target audience as you learn how to sell your feet pics. First, decide what type of feet pics you want to take and where you want to sell feet pics.
For example, are you thinking about becoming a foot model and advertising your services to large retailers and other companies, or do you want to sell feet pics to individuals with a foot fetish or who use feet pictures as art?
Narrow your audience; it will help you choose the right platform to post feet pics online.
2. Choose Your Platform to Post Feet Pictures
Next, decide where you'll sell feet pics. You can choose sites specializing in foot pictures, like FunwithFeet, or use other generic platforms like Etsy, Craigslist, or even social media platforms.
Sell Sexy Feet Pics and Videos for CASH!
Fun With Feet
5.0
Think you have what it takes to earn some passive income from selling your feet pictures? Sign up for Fun With Feet using code "HowToFIRE" and get a 10% discount on seller listing fees!
Learn More
3. Choose the Right Background and Props
When you've narrowed your audience and know where you'll sell foot pictures, you'll better understand the background and props desired.
If this is your first time selling feet pictures on foot websites, consider basic backgrounds and little, if any, props. Get comfortable with different foot poses, using your camera, and getting used to the angles when you know what feet pics sell best.
As you get used to the angles and taking good pictures, you can move on to adding backgrounds and props. Taking pictures on the beach, in mud, on stones, with a new pedicure, and with props like fairy lights, flowers, and confetti, are just a few ways to sell feet pictures online.
4. Upload Edited Feet Pics
One of the most crucial selling feet pic tips is to become great at editing. Even if you can't take the best photographs, editing can make them look like a masterpiece.
You can use free websites like Canva to edit the pictures or hundreds of free apps that allow you to edit pictures to make them attractive enough to sell on free feet-selling websites.
5. Learn How Much to Charge for Feet Pics
As you learn how to sell feet pics, you'll need to explore how much to charge. If you're posting them on your own website, stock photo websites, or marketplaces like Etsy, you choose the amount you charge.
However, if you're posting them on foot.
6. Choose Your Payment Method
When selling high-quality feet pics, you must have a way to collect payment. Some online marketplaces handle the payment for you and determine which methods customers can use to purchase them. But if you sell foot pics on your own website or a marketplace, you must have a way to collect payments, such as Square, PayPal, or Stripe.
7. Diversify Your Options
If you want to maximize your earnings and learn the best places to sell feet pics, consider selling them on multiple sites. You'll increase your audience and the chances of making more money. Each website has a different audience, and putting your pics on numerous sites allows you to cater to those different audiences.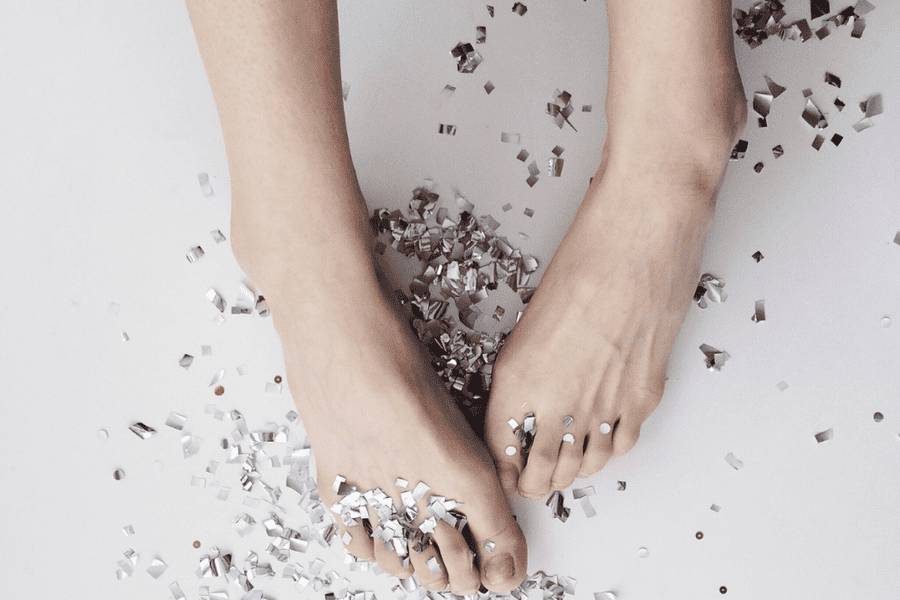 How to Sell Feet Pics Without Getting Scammed
Selling feet pictures is entirely legit, but you should take steps to protect your safety. You should protect your privacy even on the best websites to sell feet pics. There's no reason for anyone to know your name or have any way to contact you.
Here are some ways to protect yourself.
Use a different name – You aren't obligated to use your real name as a feet pic seller. Come up with a name that is nothing like your actual name. While selling feet pictures can be safe, it's essential to take precautions to protect your identity.
Use a different email and phone number – When you sign up for platforms and apps to get paid for feet pics, use a different email address and phone number. Set up an email strictly for your business selling feet pictures and, if necessary, a phone number. This way, you aren't giving away any of your personal information.
Only take pics of your feet – Don't include pictures of your face or any other telling features that would help a buyer recognize you. When you sell photos of feet, you only need to focus from your knees down; there's no need for facial recognition.
Watermark your photos – Don't take a chance of someone stealing your photos online. Place a watermark on them so it would be evident if the photos were stolen.
Where to Sell Feet Pics: The Best Feet Websites
If you're wondering does selling feet pics work, it does when you post pictures on the best websites. Here are a few options.
FunWithFeet
FunWithFeet is a website that brings together buyers and sellers of feet pictures and videos. However, it has a sexier edge and hundreds of sellers.
You must be at least 18 years old to sell feet pics on this website and complete a bio. However, you can keep your information as private as you want, including creating a new email or using a P.O. Box instead of your home address.
You can create collections of pictures or themes to bring repeat buyers or offer custom content, as you can chat with buyers and ask their requests, but be careful with what they ask of you.
You also have the option to show some of your feet pictures for free and blur the others out, only releasing them after a buyer pays for them. So it's kind of like advertising for your feet pics.
FunWithFeet charges sellers a small monthly fee to sell feet pics online, but you'll make it back selling one-foot pic, so it's not bad.
Sell Sexy Feet Pics and Videos for CASH!
Fun With Feet
5.0
Think you have what it takes to earn some passive income from selling your feet pictures? Sign up for Fun With Feet using code "HowToFIRE" and get a 10% discount on seller listing fees!
Learn More
OnlyFans
OnlyFans is a subscription-based website that users must pay for to use. It doesn't cost you anything to sell feet pictures, and it is considered the best platform to sell feet pics.
You choose the subscription fee to sell your feet pics, but to make the most money, you must continually create new content to keep your subscribers happy.
OnlyFans handles the payment processing, and they keep 20% of your earnings monthly in exchange for the services they offer.
Feetpics
Feet pics are dedicated to only feet pics, hence the name. Feet pics make it easy to learn how to safely sell feet pictures. They ask for minimal information, and you create your own page on their marketplace.
Feetpics charges $5 to set up your account, but then it's free for sellers unless you want to promote your pictures on their site. However, you can promote your profile on Feetpics on other social media platforms for free.
The Feetpics reviews all say that Feetpics is legit. However, many warn that some of the pictures can be explicit, so be careful when browsing the website if you don't want anyone else to see something other than Feet online.
Feet Finder
Feet Finder is another feet pics online marketplace. If you wonder if you can make money on Feet Finder, you can, but it will cost you $3.99 per month, plus a 20% fee for all sales. The Feet Finder reviews are great, but like many feet websites, there are some risqué parts to the site.
Feet Lovers Only
Feet Lovers Only is a website for people with a foot fetish. Buyers can request custom photos, and if you sign up for a premium account, you can chat with buyers. However, that's not required.
You must actively upload photos frequently to stay active on the website, and you can get some interesting requests if you decide to chat with buyers. For example, when you sell pictures of your feet on Feet Lovers Only, you might get requests for things like used shoes or even worn socks.
Wikifeet
Wikifeet is a collaborative website for foot photos. You won't find people selling pictures of feet here. Instead, it collects celebrity feet photos. They may not be the celebrities you think of when you say 'celebrity,' but they are celebrities in their own fashion. If you decide to sell high-quality photos to buyers, it takes place off-site, and you should be very careful not to get taken by a scam.
Other Places to Sell Feet Pics
Besides websites that sell feet pics online, there are other less obvious places to sell feet pics safely.
Craigslist
Craigslist is a marketplace where you can sell just about anything, including feet pictures. It's easy to learn how to sell feet pics on Craigslist because Craigslist is free and easy to use. You set the terms for selling pictures, but be very careful, as many scams occur on Craigslist.
Instagram
You can sell feet pictures on social media platforms like Instagram by directing buyers to your website or through the Instagram marketplace.
You are responsible for what you post (it must be clean) and charge for foot images. While Instagram probably isn't the first place you'd think about when learning how to sell feet pics for a fee, it can work to your advantage if you use the right keywords and have a large audience.
FOAP
FOAP is a content creators marketplace where brands can find creators who offer the pictures or videos they need for their brand. You can add photos to missions to appeal to a brand or sell feet pictures directly in the FOAP marketplace, but FOAP keeps 50%.
Etsy
Etsy is a marketplace for all things art and homemade, including print-on-demand pictures. So if you have great feet pictures to sell or even created marketing materials or books of feet picture ideas to sell, you can set up an Etsy shop for free and make money. Keep in mind that Etsy keeps a percentage of your sales, but you get access to a tremendous audience.
Your Blog or ECommerce Shop
If you have your own website or even a blog, you can set up an e-commerce shop and sell feet pictures. Then, use search engine optimization to get traffic and promote your website on your social media pages to get even more attention.
The only downside to running your own website is you must handle the payment processing yourself, which means you must pay payment processing fees.
Stock Photo Sites
You can upload feet pics to stock photo sites, like stock photos, and make money. A stock photo site may not feel like the best site to sell foot pics, but if you think about it, people are there to download pictures; who knows how many people want foot photos? So it's a great way to diversify your efforts.
eBay
You might find an audience on eBay if you have turned your foot photos into something a little 'fancier' like a poster, wall decor, or other decorative art. Of course, as you probably know, you can find just about anything on eBay, so it wouldn't surprise anyone to find foot photos there.
EBay, like most platforms, charges a fee to sell feet pictures online, plus a listing fee.
How to Take Feet Pics
Now the big question is, how do you take feet pics that sell?
Selling feet pics for beginners is not as hard as it seems.
Start slow and get some experience before jumping in too fast. Consider taking basic feet photos to get used to the angles, poses, and how to use the camera. You can use a smartphone or digital camera. Be sure you have good lighting, and your feet are well-manicured.
Look at other feet pictures online to get ideas of what people want, or if you're trying to work for a brand, find out what they require to choose the right feet pics.
You can take feet pics while sitting, standing, or lying down. If you have someone to help you, consider taking walking, running, or jumping feet photos. You can also play around with props and backgrounds to make things more interesting.
Common backgrounds include:
Beach water
Bathtub water
Sand
Bedding
Grass
Plush carpet
No matter what type of feet pics you take, ensure they are high-quality photos. Buyers want high-quality feet pictures, whether you post them online or offer them as a print on demand. You'll have the best luck selling feet pics online if you have high-quality photos to sell.
Types of Foot Poses
Believe it or not, as you learn how to sell feet pics online for free, you'll find that people want more than just pictures of the top of your feet. Here are some common poses people want on feet pictures for sale.
Bottoms of feet
Arched feet
Toes spread
Toes scrunched
Toe rings
Manicured feet
Feet in stockings
Dirty feet
Top Feet Pic Ideas
In addition to the typical foot poses, here are some unique feet photo ideas.
Wrap the feet in jewelry
Apply a temporary tattoo
Place feet in water with floating flowers
Surround feet with candles in a dark room
Top Selling Feet Pic Tips
The top-selling feet pic tips all have to do with taking care of your feet. Sure, some people want pictures of ungroomed feet, but most requests for feet photos, whether for commercial or personal use, are for clean, pretty feet.
This means:
Scrub your feet regularly
Moisturize your feet, especially your heels
Get pedicures often
Use foot masks
What Are the Best Feet Pics to Sell?
The best feet pictures are close-ups, as they usually sell the best. Other popular feet pics for sale include:
Feet in high heels
Feet in sandals
Freshly manicured feet
Tattooed feet
Feet in a flirty pose
FAQs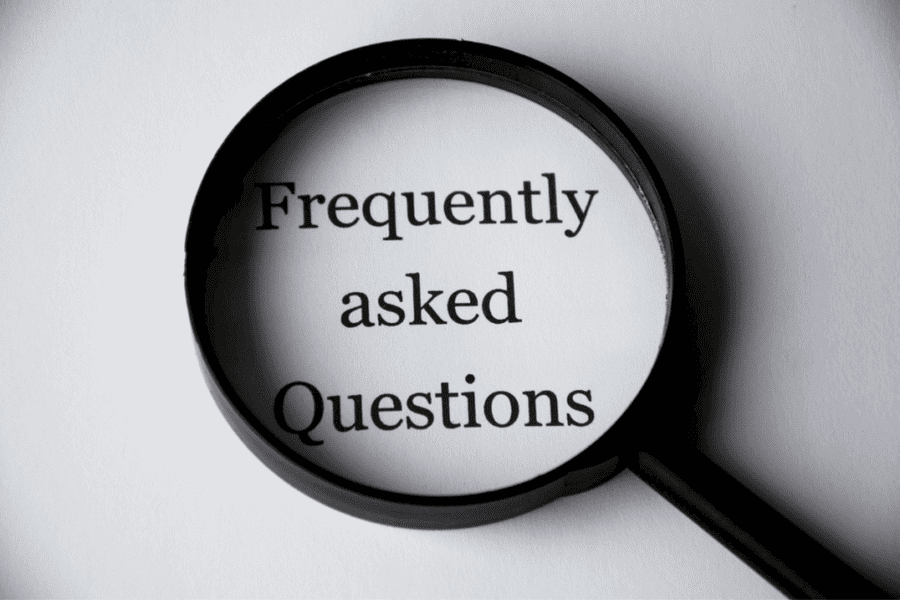 Is Selling Feet Pics Dangerous?
Doing any type of business online can come with risks if you aren't careful. However, selling feet pics isn't inherently dangerous as long as you protect your privacy, only use reputable sites, and use a pseudonym. People buy gorgeous foot photos every day, but there are plenty of scams, so protect yourself.
Can Guys Sell Feet Pics?
Men selling feet pics aren't as common as women selling feet pics, but it is possible. So, the answer is yes. The only restriction for selling feet pics is age, not gender.
How Much Do People Pay for Feet Pics?
You might be surprised at how much feet pictures online sell for, as people pay big bucks for them! Sure, some sell for as little as $5, but others sell for hundreds of dollars, depending on who's buying.
Do You Have to Have Pretty Feet to Sell Feet Pics?
You don't have to have pretty feet to sell feet pictures online. Some people prefer dirty or ungroomed feet. Everyone has their own preference.
Can Selling Feet Pics Be Successful?
Like any side hustle selling feet pics is hit or miss. Yes, you can make good money, but you must be willing to work hard, taking pictures, and marketing yourself online.
What Should You Not Do When Selling Feet Pics?
When selling feet pics, avoid the following:
Sharing private information
Talking to buyers about more than the pose they want for feet pictures online
Putting anything too personal in the pictures
Using apps or websites that aren't legit
Can You Sell Feet Pictures Without Your Face?
As you learn how to be a foot model online, you'll see that you don't need to show your face. Instead, feet pictures are of your feet and possibly calves, although some may be a little more risque.
Can I Sell Feet Pics on Instagram?
You can sell feet pictures online on Instagram, but make sure you follow their guidelines and don't violate any of their terms, or they could close your account.
What Do People Look For in Feet?
Anyone that buys feet pictures likely has different likes and dislikes. Some people just want pretty pictures, while others want pictures of feet running through mud or feet in dirty socks. Unfortunately, there isn't one set ideal look.
Which Celebrity Has Beautiful Feet?
Many celebrities, including Rhianna, Meghan Markle, Ariana Grande, and Kylie Jenner, are known for their beautiful feet.
What Makes Feet Look Feminine?
The easiest way to ensure your feet stay looking feminine is by keeping them well-manicured with clean and polished toenails, moisturized feet, and glowing skin. Then, add some jewelry or sparkle to your skin.
Is Selling Pictures of My Feet as Easy as It Sounds?
Selling feet pics is easy, but it can also be a lot of work. You must constantly market yourself, update your pictures, and potentially answer custom requests depending on the services you provide.
Where Is the Safest Place to Sell Feet Pics?
FunWithFeet and OnlyFans are two great places to sell feet pictures online that are safe, legit, and allow you to make money.
The Bottom Line – Is Selling Feet Pics Worth It?
Learning how to sell feet pics can be well worth it if you're looking for a way to make extra income. It may be a little fun too. It's an alternative to traditional modeling with the perk of anonymity. With this side hustle, you don't have to compromise privacy to earn a decent payout.
Samantha Hawrylack is a personal finance expert and full-time entrepreneur with a passion for writing and SEO. She holds a Bachelor's in Finance and Master's in Business Administration and previously worked for Vanguard, where she held Series 7 and 63 licenses. Her work has been featured in publications like Grow, MSN, CNBC, Ladders, Rocket Mortgage, Quicken Loans, Clever Girl Finance, Credit Donkey, Crediful, Investing Answers, Well Kept Wallet, AllCards, Mama and Money, and Concreit, among others. She writes in personal finance, real estate, credit, entrepreneurship, credit card, student loan, mortgage, personal loan, insurance, debt management, business, productivity, and career niches.