Emergencies can put a damper on even the most prepared budget. If payday is days or a week away, what are you supposed to do?
A payday loan will break you financially, but a personal loan can take too long to get. Earnin, the early payday app, has a solution – paying you as you earn rather than making you wait. It sounds like a payday loan, but it's not. Earnin doesn't charge a penny for its services.
The Earnin app reviews praise its worthiness. Are they legit? We dug in to find out.
What Is Earnin?
Earnin is an app that gives access to the funds you've earned long before you receive your paycheck. It's great for those who live paycheck-to-paycheck or for people who have financial emergencies.
You can access up to $100 per day worked without any interest or fees when you start, and may work your way up to a $1,000 maximum cash out allowance for new fees. It sounds too good to be true, right? Let's look at the Earnin app reviews and how it works.
How Does Earnin Work?
Earnin is a mobile app available on iOS and Android. You download the app and sign up with the following information:
Provide your email address
Information about your employer and payment frequency (You may need to provide timesheets)
Your checking account information for Earnin to deposit funds and withdraw them on payday for repayment
Decide if you want to sign up for balance alerts which alert you if your account hits your specified threshold
Once you're set up and work (earn money), you can access up to $100 a day using the Earnin app or $500 per pay period.
Typically, it takes one to two days to receive your money, but if you link a debit card, you can have cash in minutes using Lightning Speed.
On your next pay day, Earnin withdraws the exact amount you borrowed. They do this automatically so make sure you budget accordingly.
Earnin Pros and Cons
It sounds too good to be true, right? What could be negative about accessing your earned funds early? Like most financial apps, there are pros and cons according to the Earnin app reviews.
Pros
You can get paid as you earn rather than waiting for payday. This could mean access to your funds over a week early.
Earnin doesn't charge interest or fees and tipping is optional (but recommended).
You can have cash in minutes 24/7 including holidays and weekends using Lightning Speed.
Helps avoid late fees or damaged credit by missing payments.
There's no credit check, as long as you work for someone (not yourself), you qualify.
Cons
You must work for an employer.
You must receive at least half of your paycheck via Direct Deposit
You must provide access to your location for Earnin to work.
The cash access limits are low.
It may promote living beyond your means by offering access to your funds early.
Who Should and Shouldn't Use the Earnin App?
Earnin has many positives, and help people with the following:
A credit card balance paying interest – Accessing your funds early via Earnin may save you hundreds of dollars on interest just by paying the balance earlier.
Emergency expenses – Experiencing an emergency in between paydays and without an emergency fund is scary. Accessing your earned funds early may help.
Payday loans – There is nothing good about payday loans and the hole they dig you in. Earnin is free and is a great payday loan alternative.
It's not for everyone, though. If you do any of the following, avoid it:
Spend beyond your means – Earnin should help you in a tough or unexpected situation, not dig you deeper into debt or make you fall further behind because you live outside your means.
You work for yourself – Earnin only works for employees of companies. If you freelance, own your own business, you can't use it.
Things to Know About Earnin
Before you use Earnin, you should know how it works, what to expect, and what features it offers.
Fees
Earnin costs nothing – $0. They don't charge fees to withdraw, monthly subscription fees, or even interest. You could use the app and pay nothing if you want.
Earnin app reviews say it operates on a community-minded basis, though. They encourage tips as that's how they stay in business. They claim they are 95% funded by user tips. A tip could be as little as $1 or as much as 20% of your cash-out, but that can get expensive if you keep tipping high percentages.
Keep tabs on your tips – helping Earnin to stay in business, but not paying so much that a credit card advance may make more sense.
Location
You must work in a fixed location. If you don't, for example, if you are a rideshare driver, you may still use the app, but only if you use their online timekeeping system (only applies to Uber; Lyft drivers aren't eligible). Earnin must be able to verify your hours worked to provide early access to your funds.
Bank Account Access
You must provide Earnin access to your checking account. This is how they deposit your funds and withdraw your repayment on your next payday.
Rescheduling Paybacks
Earnin understands emergencies happen. If you can't pay back the amount you owe on your next payday AND you tell them at least 2 days ahead of time, you can reschedule one payback. But each member can do this a maximum of one times in their lifetime, so use it wisely.
Pay it Forward Chain
Earnin app reviews say the app leaves tipping up to each borrower's discretion. You don't have to tip, but that is how they stay in operation. Another option they offer is to 'pay it forward.' You can tip Earnin and cover another member's tip by paying it forward. This is a form of a random act of kindness so you (and Earnin) can help the community.
Features
Lightning Speed – If you link your debit card to your Earnin account, you get instant access to the funds. Make sure your bank is compatible before enrolling (not all banks are compatible).
Balance Shield – If you set up Balance Shield, Earnin tells you when your checking account balance hits a specific threshold. If you have a balance lower than $100, Earnin sends up to $100 to your checking account (if you earned it).
Health Aid – If you have medical bills you can't afford or think are too high, Earnin will negotiate them for you. You must provide the medical bill and your birthday to verify your account. An Earnin rep will negotiate your bills for you, updating you within 2 business days of the progress. There's no fee, but you can tip up to $100.
Earnin Express – This feature is by invite only. If invited, you can route your paycheck through a bank account with Earnin (its backing bank). Once you are a member, you can access higher cash out amounts (up to $1,000) and you may receive your cash sooner. On payday, any money that exceeds the cash out payback amount, gets routed to your Earnin bank account.
Cash Back Rewards – If you enroll your most used debit or credit card, you can earn rewards for certain purchases. You must opt-in to the rewards, some of which are limited time and others are ongoing. If you make a specified purchase, you'll earn the stated cash back in your account.
Boosts – If you need a higher payout limit, you can ask a fellow member to 'boost' you. If they agree, you boost your limit up $50. This is for one-time use and your limit resets for the next pay period. You may only use this feature if you've used at least one Earnin cash out and have not defaulted on any debits (the same is true of the grantor).
Earnin App Reviews From Around the Web
To date, Earnin has more than 1 million downloads on the Google Play and Apple app store. Looking at the Earnin app reviews on both platforms, users give it 4.5 stars on Google Play with many people talking about how easy it is to set up and use. On the Apple store, Earnin has 4.7 stars with reviews like 'this app literally saved me,' and 'it's like a credit card without the credit check.'
How to Set Up an Earnin Account
Before you set up an Earnin account, make sure you meet the following:
If you're eligible, do the following to set up your Earnin account:
Download the app
Create your profile
Provide your email
Enter the verification code Earnin sends
Provide your paycheck information
Answer questions about how you track your time worked
Connect your bank
Enter your bank ID and password
Confirm your employer
Confirm your work address
Keep in mind, you can only use Earnin with one employer, even if you have multiple jobs. Choose the job with the most steady timesheets or one location.
How to Use Earnin
Once you set up your account, you can cash out using these steps:
Make sure Earnin tracks your earnings using either electronic timesheets or Automagic earnings. Automagic earnings rely on your phone's GPS to determine when you work.
Click 'Cash Out'
You can cash out up to the max or what you have left based on your maximum allowed (for most it's $500)
On your next payday, Earnin automatically withdraws the repayment from your Direct Deposit
Apps Like Earnin
Earnin isn't the only early pay day app, there are a couple of other apps like Earnin, giving early access to your earned funds.
Dave
Dave provides early access to your funds (2 days early for Direct Deposit) and up to $100 advance in between pay days if you're in a bind. Dave also helps you build a credit history by reporting your rent payments ($100 annual value); helps you budget, and doesn't charge interest. Dave charges $1 per month to use its services.
MoneyLion
MoneyLion has several features including early access to your pay. They call it Instacash, and allow users to access up to $250 at 0% APR. There's no credit check, but you must have an established checking account with regular deposits. MoneyLion also offers credit builder loans, and other banking services including checking and savings accounts.
Earnin App Reviews FAQ
Is Earnin Legit?
Earnin is legit. It's a free way to access money you've earned without getting taken advantage of by high interest payday loans. Be careful how you use it, though. Don't let it lull you into lifestyle creep, spending more money than you have.
Is Earnin Safe?
Earnin uses bank-level security, but anytime you share your banking and private financial information, use caution. Don't share your password with anyone, and keep your app and phone locked.
Why is Earnin Bad?
According to Earnin app reviews, Earnin isn't bad if you use it right. If you abuse the ability to access cash before payday, then you may be living outside your means. but, if you use it right, it can be a helpful tool when you experience a true emergency and need a little financial help to get by.
What Is the Catch With the Earnin App?
There's no catch! Earnin truly is free, but they encourage community members to contribute or tip to keep it going. Earnin markets it as a way to help the community (give back) while providing yourself with a safety net too.
How Does Earnin Make Money?
Earnin relies on the optional tips paid by community members. They don't sell other products or services, so they rely on the community to keep them going.
Does Earnin Hurt Your Credit?
Earnin doesn't pull your credit to issue the loan or report to the credit bureaus. It doesn't hurt your credit if you take a loan or if you don't pay it back. But if you don't pay an Earnin loan back, you can't use the platform any longer.
What Happens if You Don't Pay Earnin Back?
Earnin doesn't sell old debts to collection agencies or come after you legally if you don't pay them back. But they do stop you from using the app and/or taking out cash until you pay the original amount back.
Does Earnin Work With Chime?
Earnin is currently in a 'testing phase' with Chime to see how they can get it to work with Earnin. To test it on your end, turn on 'Allow Transactions' in your Chime account so Earnin can send your cash outs to your Chime account.
Earnin App Reviews – Is Earnin Worth It?
Based on Earnin app reviews, it sounds like Earnin is great if you're in a pinch. You don't have to pay interest or any fees, for that matter. But, don't get in the habit of accessing funds early. You could put yourself in a vicious cycle of overspending. Use it as a true emergency fund to get you out of a bind and you may save hundreds of dollars in interest and fees.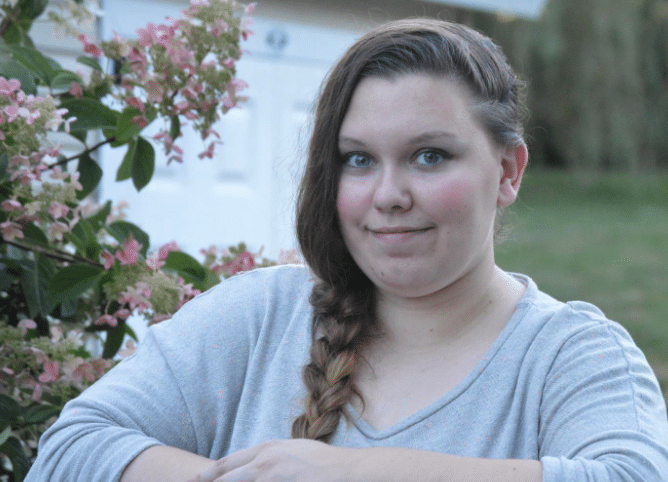 Samantha Hawrylack is a personal finance expert and full-time entrepreneur with a passion for writing and SEO. She holds a Bachelor's in Finance and Master's in Business Administration and previously worked for Vanguard, where she held Series 7 and 63 licenses. Her work has been featured in publications like Grow, MSN, CNBC, Ladders, Rocket Mortgage, Quicken Loans, Clever Girl Finance, Credit Donkey, Crediful, Investing Answers, Well Kept Wallet, AllCards, Mama and Money, and Concreit, among others. She writes in personal finance, real estate, credit, entrepreneurship, credit card, student loan, mortgage, personal loan, insurance, debt management, business, productivity, and career niches.