Knowing your annual salary doesn't tell you a lot. What you really want to know is how much you make per hour.
In other words, is the job worth your time for $9.62 per hour? It puts things into perspective and helps you decide what you want to do with your life.
So $20,000 a year is how much an hour? We show you below.
Use our salary to hourly calculator to see your exact pay broken down!
$20,000 a Year Is How Much a Month After Taxes?
If you find yourself wondering $20,000 a year is how much a month after taxes, consider this. Your after-tax income is what you bring home, aka the money you have to pay your bills and have fun. This is the most accurate picture of what you earn, but it's nice knowing the gross amount an employer pays.
Here's what $20,000 a year looks like after taxes on a monthly basis.
While each state has a different tax rate, we can cover the federal taxes you'd owe. Assuming you're paid once a month, you'd make $1,667 per month BEFORE taxes. From that amount, you'd pay federal income tax, Social Security tax, and Medicare tax.
In our example, we'll assume you don't have any dependents. You'd pay around $146 in federal income tax, $103 in Social Security tax, and $24 in Medicare tax. Those numbers would change if you had dependents or you had any pre-tax deductions such as health insurance or 401K contributions.
$20,000 a Year Is How Much Biweekly?
If your employer pays you biweekly, you receive 26 paychecks per year. How much you receive depends on a few things. Obviously, your tax rate pays a role, but also the benefits your employer offers. Do you get paid vacation time or is it unpaid?
Your bi-weekly paychecks would be $769 before taxes and any other common deductions (pre-tax contributions). Bi-weekly paychecks occur every two weeks. Some months you may get two paychecks and some months you'd get three paychecks.
The same would be true if your employer paid you twice a month on the same days of the month, such as the 15th and the 30th of each month.
$20,000 a Year Is How Much a Week?
If your employer pays you weekly, you'd receive 52 paychecks per year. Before taxes and any other deductions/contributions, your paycheck would be $385 per week. You'd receive four or five paychecks a month, depending on the month as some months have five weeks in them.
$20,000 a Year Is How Much a Day?
Sometimes it's nice to know how much you get paid per day. $20,000 per year is such an ambiguous number. It doesn't tell you exactly how much your day is worth. On those tough days when your days drag, it may help to know how much you make per day.
In order to calculate this, you must know how many days you work a year. If you work a standard weekday 9 to 5 job, there are 260 working days in 2023. That means you make around $77 per day.
If you work fewer days, but more hours per day or you work more than five days per week, your amount would differ, but the average person makes $77 per day.
How Much Is $20,000 a Year per Hour?
If you find yourself wondering how much is $20,000 a year per hour, check this out.
Knowing how much you make per hour even if you get paid a salary is important. When you're looking for a job, it helps to weigh the pros and cons of the job, including the opportunity cost of taking it based on its hourly rate.
If you work a standard 9 to 5 job on the 260 working days in 2023, you'd make $9.62 per hour. This is the same whether you get paid vacation or not – if you don't get paid vacation, and you work the two weeks, you'd get paid. If you do get paid vacation, you get paid not to work.
Check Out This Related Article About Earning $10 an Hour
Now if the company pays you benefits, you may want to consider the financial benefit of them. For example, health insurance is a costly benefit. If your employer covers your insurance 100%, that's a benefit to add to your hourly rate. The same is true if they offer a 401K match or any other financial benefits.
Even if you don't receive the pay in hand – you get benefits in lieu of the money, which could help you decide if the job is the right choice.
$20,000 per Year Breakdown Table
Here's a quick breakdown of what 20k a year looks like for the average person.
Tools for Living on 20k a Year
$25+ Sign-up Bonus!
Rakuten (Formerly Ebates)
5.0
Get Paid to shop! Rakuten is a free and easy way to earn cash back and receive special bonus offers from over 3,500+ stores. All you need to do is join, shop, and get paid.
Pros:
Easy Registration
Free to use
Most major retailers partner with Rakuten
Welcome bonus offers
Cons:
Only US and Canadian residents can join
Low earning potential
Join Now
Secure Your Financial Future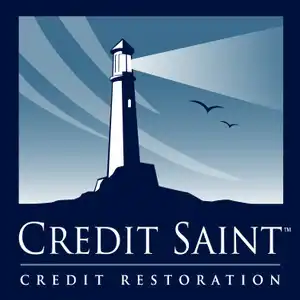 Credit Saint
5.0
Allow Credit Saints to work with all three credit bureaus to remove negative, inaccurate items from your credit history. When they are done, they will analyze and optimize your report to secure a bright financial future.
Pros:
90-Day Money Back Guarantee
A+ BBB Rating
Excellent Service With 24/7 Availability
Open 7-Days a Week
Same Team From Start to Finish
3 Monthly Subscription Packages
Cons:
Initial Work Fee
Monthly Subscriptions Fees
Not Available in 9 States - Georgia, Kansas, Louisiana, Ohio, Oregon, Minnesota, Mississippi, Missouri, and South Carolina
Get Started Today
Read Our Credit Saint Review
Get Paid for Everyday Things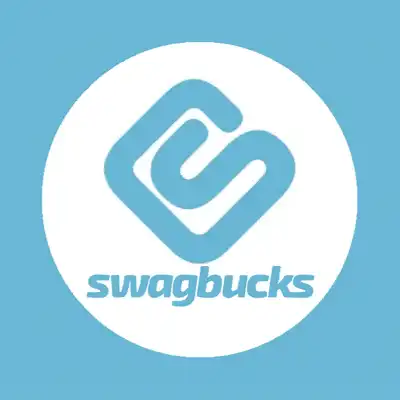 Swagbucks
5.0
Free app that pays you to shop online, watch videos, take surveys, search the web & playing games online. Payouts are redeemable via gift card or cash!
Pros:
Free to join!
$10 Sign Up Bonus
Variety of rewards options
In-store & online cash back rewards
Very easy to use website & mobile app
Cons:
Some offers require a lot of effort to earn rewards
Some tasks don't offer many points
Payouts for watching videos can be low
Sign Up
How to Make 20k a Year
If you find yourself looking for jobs that pay 20k a year, and you don't have a college degree, look at jobs like:
Retail store manager
Electrician
X-Ray tech
Truck driver
Dental technician
Of course, the list is endless, and now that you know the average hourly salary to make $20,000 a year, you can determine which jobs will get you where you want to be.
Today, it's easier than ever to make $20,000 a year or more if you start a side gig or two. Depending on how busy you want to be, you can add jobs like Uber or Lyft driver, freelance writer, Instacart shopper, or website designer to your repertoire.
If you want something more passive, you can answer surveys on Swagbucks, use cashback sites like Rakuten, or even invest your money. Dividend stocks, ETFs, and even online high-yield savings accounts pay you a little money and every dollar adds up!
Is $20,000 a Year a Good Salary?
If you wonder is $20,000 a year is a good salary, consider this. The minimum wage in the United States is $7.25 an hour. If you make $20,000 a year, you make $9.62 per hour – you make more than the minimum wage.
Now let's look at the average weekly salary. The Bureau of Labor Statistics states that the average American makes $865 a week working full-time. That comes out to $44,980 per year. If you're making $20,000 you are below the average American. Depending on your financial goals, you may or may not consider adding additional streams of income.
Samantha Hawrylack is a personal finance expert and full-time entrepreneur with a passion for writing and SEO. She holds a Bachelor's in Finance and Master's in Business Administration and previously worked for Vanguard, where she held Series 7 and 63 licenses. Her work has been featured in publications like Grow, MSN, CNBC, Ladders, Rocket Mortgage, Quicken Loans, Clever Girl Finance, Credit Donkey, Crediful, Investing Answers, Well Kept Wallet, AllCards, Mama and Money, and Concreit, among others. She writes in personal finance, real estate, credit, entrepreneurship, credit card, student loan, mortgage, personal loan, insurance, debt management, business, productivity, and career niches.