Investing is a tricky subject. You can invest passively, actively, or a combination of both. And everyone has an opinion on which is the best. This is why the developers of Webull created an active online trading interface with lower fees than its competitors. They believed that everyone should have access to robust investing options, and that's why they created the app.
It's a great tool if you want to be hands on with your money and are looking for a robust way to invest in multiple different accounts like an IRA, brokerage account, and other retirement accounts all in one easy space. It's also best if you have a solid understanding of investing. If you're looking for an intro investing app, you should check out our article on robo investors.
What Is Webull?
Webull Financial LLC is an online investing app that allows you to trade stocks for free or very low fee, depending on what types of things you're investing and trading. They are a registered broker-dealer with the SEC and a member of FINRA and SIPC and are insured for up to $500,000 including a $250,000 limit for cash.
It's fairly easy to set up an account. You simply download the app, sign up, and then transfer money using an ACH transfer. While there is no minimum amount of money you need to open an account if you want to use their leverage/short in accounts you need to have a minimum deposit of $2,000. They also provide you with some awesome free tools like updated news, market analysis, and free trading for certain options.
Webull Free Stock Bonus Offer
Want to open a Webull account? If you're looking for free stock trading and commission free trading for stocks, etfs, options, mutual funds and more, Webull may be the answer!
SPECIAL OFFER: If you open a Webull brokerage account, you'll get one free stock valued between $2.50 and $250. Then when you make your initial deposit of $100 or more, you will receive a second free stock valued between $12 and $1400.
Webull Features
Webull has many different features that make it a valuable platform to use when trying to be a more active trader. This was the founder's goal, to have a one-stop shop for all your investing needs. Specifically, though, they have stock trading, options trading, and crypto trading.
Webull Stock Trading
Webull gives you access to over 5,000 different stocks and exchange traded funds (ETFs) commission-free to choose from when building your portfolio. This gives you a lot of different options to look at specific stocks and bet on specific companies, and also have some ETF buckets to help mitigate some of the risk of day trading.
They also have a very cool feature that allows you to take trading classes and use simulators for U.S. based stocks to practice without using your own money. And they have a ton of market analysis tools that allow you to track different investment choices and do good research before you buy and sell stocks.
Webull Options Trading
Webull recently started allowing traders to access options trading. Options are a great way to leverage your money economically, since you gain more exposure for less money, and to hedge against market uncertainty. You can option your stocks for some extra money, as well.
Webull charges nothing both for option commission and nothing for contract fees as well. This makes Webull a great platform to trade options because it costs nothing to you.
Webull Crypto Trading
Webull also allows you to trade cryptocurrencies such as Bitcoin. Cryptocurrency is a digital currency that uses blockchain to move it around. It's a more modern, more volatile currency, but it's growing increasingly more relevant. This makes Webull a great platform to choose if you're looking for a very diverse portfolio since other investing platforms do not allow for this type of trading. Some platforms will use USD Coin Exchange to transfer your money between dollars and cryptocurrency.
Webull's Platform and Tools
Pre-market and after-hours trading
Webull gives you a robust trading window. You are able to trade during the hours of 4 am to 8 pm EST time, which is well before the market opens and after it closes.
Leverage
Webull enables you to use leverage to trade in all of their margin trading accounts. The ratio, however, varies depending on what kind of trade you're looking to make. You can leverage up to 2:1 for positions held overnight and up to 4:1 for day trading.
Products available to trade
Webull is a very robust trading platform, which makes it a great place to start if you're looking at more active trading platforms. You can trade stock, options, ETFs, and cryptocurrencies.
Webull trading platform
Webull has a great trading platform. It's available on mobile app, desktop, and web depending on what suits your preferences. And it's available in two languages – English and Chinese.
The mobile platform allows you to take your investing and trading decisions on the go with you. Enjoy all the same great features on the Webull app such as purchasing mutual funds and trading stocks. To download, visit your phone's app store for free.
Technical Analysis
Webull has an assortment of free tools for its users that come in handy when researching the market. They also offer an assortment of charts (candlesticks, Heiken Ashi, bar charts, etc.) for free, unlike some of their competitors, which gives them a cutting edge in the market.
Fundamental Analysis Tools
While their fundamental analysis tools are a great starting off point, they leave something to be desired. If you're a diehard trader or looking to write reports, you'll need some additional tools. But for the intermediate trader, the platform will start you off with the basics like financial statements and cash flow over years.
Stock Screener
Like some of Webull's other features, their stock screener is a bit rudimentary. It has a few filters and limited customization settings. However, since Robinhood, their main competitor, doesn't have a stock screener, Webull's limited offerings are still far and away better.
Paper Trading
Webull allows investors to practice using paper trading, where they're not actually invested into the market. However, Webull also upped the stakes, and you can compete in daily and weekly paper trading events for money.
Webull Review: Pros and Cons
Overall, Webull is a very decent investing software. It does its job well and has a lot of offerings while still allowing users to trade some things for free or low commission.
Pros
Free or Very low commission on trades
No account or software fees
Offers margin without a subscription
Allows cryptocurrency trading
Allows short selling
Cons
They have higher transfer fees.
No 2FA for a more secure login feature
Requires membership for some advanced features
How Does Webull Make Money?
Webull uses a few different strategies to make money. They may receive compensation by charging small fees and commissions on certain trading options to make a profit. Another way they earn money is for directing order flow. They are paid a few fractions of a penny for each order. And they earn interest on uninvested cash that they hold in online brokerage accounts.
And finally, Webull offers subscriptions to global realtime market data for the very savvy investors who want to do a deep dive into the markets. It's a great tool if you're an experienced investor. And another way that Webull makes their money.
Webull Fees and Commissions
They do charge small commissions for margin and options trading.
Here are Webull's current annual financing rates:
| | |
| --- | --- |
| Debit balance | Rate in Percentage |
| Under $25,000 | 6.49% |
| $25,000.01 – $100,000 | 6.49% |
| $100,000.01 – $250,000 | 5.99% |
| $250,000.01 – $500,000 | 5.49% |
| $500,000.01 – $1,000,000 | 4.99% |
| $1,000,000.01 – $3,000,000 | 4.49% |
| More than $3,000,000 | 3.99% |
Webull's Customer Service
Webull has decent customer service. First off, they have a help center that will assist you both on weekdays and during the weekend. This is very convenient. They also have a "feedback" chat on their trading platform that will provide you with answers to questions you might have through a chat bot.
However, in order to speak to a live representative, it can be a bit of a wait. Their phones took about 6 minutes to speak to a person on the other end of the line, but the information given was helpful. And it takes a few days to hear back via email.
Webull Customer Service Number
Webull's customer service number is (888)-828-0618, and you can also reach them through their email at customerservices@webull.us or using their chat function on the platform.
Webull FAQs
Here are some more frequently asked questions about Webull that can help you decide whether or not the platform is right for you.
Is Webull Legit?
Yes. Webull is a legit company. They are SIPC insured and are regulated by the SEC and FINRA.
Is Webull a Chinese Company?
Yes, and no. According to Anthony Denier, Webull's CEO, their technology team is in China, but their customer-facing components are based out of New York City.
Why Does Webull Need My SSN?
Webull needs your social security number to verify your identity in order to comply with a U.S. Federal Law.
Is Webull Good For Beginners?
While Webull has some awesome courses, it's really designed for intermediate investors who already know a little about the market before using their platform. However, Webull welcomes beginners and has specific tools geared to them as well.
Does Webull Give Free Stock?
Webull occasionally gives out free stock as a bonus when you start using their accounts. You can find out whether they currently have a promotional here.
Webull Review: The Final Take
Overall, Webull is well set up for the intermediate investor. It allows you to practice using paper trading, leverage your options to create a bigger payout, and still manages to stay affordable. Utilize Webull to purchase a variety of mutual funds, bonds, and commission free stock choices.
If you've been looking for something new and exciting to do with your money, Webull might just be right for you. Try signing up today!
Let us know your experience using Webull in the comments! Also, remember to grab your exclusive offer for free stock here.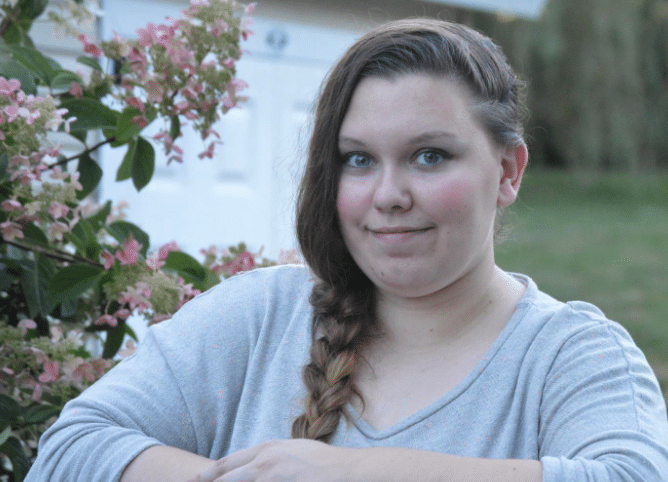 Samantha uses her BS in Finance and MBA to help others control their finances through budgeting, saving, investing, side hustles, and travel hacking. Due to following the FIRE Movement's principles, she was able to quit her high-stress job in the financial services industry in July 2019 to pursue her side hustles. She is now a full-time entrepreneur, freelancing coach, and blogger.