When certain celebrations pop up throughout the year, you may feel that you're expected to go all out in the present department, but that doesn't mean you have to break the bank. In this post we're going to lay out some unique Valentines Day gift ideas to help you and your wallet.
Whether you're trying to be a bit more frugal or are saving for something in particular, you may find yourself wanting to cut back in as many non-essential areas as you can, which includes holidays like Valentine's Day. But when you're used to splashing the cash, or you only see inflated prices at this time of the year, what are you supposed to do?
I'm sure you've seen the social media posts before. Someone got a dozen red roses, cupid figurines, heart shaped keepsake items, a giant teddy bear, a 2 carat heart shaped pendant, and more chocolate gifts than any one person could eat in an entire year.
Burying someone you love in gifts doesn't necessarily mean you're good at expressing it. It could simply mean you spent a lot of money thinking you fulfilled your duties.
We've always been fans of more personalized, thoughtful gifts. Some dorky matching mugs that say each others' name on them. Some hand crafted love notes, a personalized keepsake box, or even just some oreo cookies. The occasional year may have included jewelry and it was just a simple heart pendant or small diamond studs.
So, why do we often find ourselves valuing Valentine gifts based on their prices? Finding the perfect gift for that special someone can be difficult to do on a budget. However, finding a way to say I love you through a box of chocolates rather than a set of pillowcases may be easier to do.
Valentine's Day Gift Ideas
Well, you'll be glad to know that there is a full range of Valentine's Day gift ideas that can save you money. Let's take a look at some of the classics, money saving options, alternatives, sweeter sentimental ideas, and a few top tips to help you achieve the most savings.
Whatever you decide to – remember to use Rakuten when making your purchases so you maximize your cash back savings!
1. Chocolates
To begin, we're going to address the chocolate situation, as you may find that your loved one really does LOVE to get chocolates on Valentine's. But the prices seem to be so much higher at this time of the year. And so, when you're looking for chocolate-themed Valentines Day gifts, it's best to come up with some alternative approaches to the overpriced boxes that are sold in stores.
Considering making your own chocolates! It is actually quite easy to make truffles, and you can buy inexpensive chocolate bags and a cute bows to adorn them. You could even choose to make different barks from recipes on Pinterest or something like fudge.
There is also the option to make your own chocolate-covered strawberries for Valentine's themed treat, or you could boycott chocolate altogether and bake!
Alternatively, you could make or buy your own chocolate gift box and fill it with your Valentine's favorite chocolates, like M&Ms, to give it a more personal touch. After all, sometimes the simple candies are tastier than the fancy chocolates!
2. Cards
Another item you may consider is a card. We all know it's customary to purchase and sign a card for your significant other, perhaps including a short, heartfelt note. But this is another area where prices can inflate, especially at this time of the year.
So, as we're looking into Valentines gift ideas, it's a good idea to think about how you can get more frugal with cards as well.
What could be more meaningful to your lover than a homemade card? When you craft your own card, it comes across as a lot more thoughtful. Yes, you could order one online to be delivered, but it shows more effort if you get craft materials and make your own.
Another option is to design your own online and print it out. Whatever you decide, the most important part of your homemade card is the sweet message inside.
3. Flowers
Another popular option is of course Valentine's Day flowers. But just like chocolates and cards, these can also be pricey in February. If you are trying to save money, you'll want to look for some more frugal options.
First of all, ordering flowers through a delivery service or mail order is always going to be expensive. When you want to save money, you may want to consider an alternate route. Instead, if your heart is set on ordering roses, then sourcing them from a local convenience store or market might be cheaper. You could even consider growing your own or opting for just a single rose instead of a bouquet of flowers.
Next up, there's also the option to choose a different style of flower or even a potted plant. Lilies or hydrangeas could be perfect for your Valentine gift. If you have a knack for arts and crafts, you could create your own flowers. Paper flowers can look really cute, show you put in effort, and are fun to make. You can get your own craft supplies from a local hobby store and follow a tutorial on YouTube or Pinterest.
4. Dining
You can't beat spending time together, which is why treating to dinner is a popular gift idea. You may even think that you have to go out for dinner for it to be a special occasion or to be a good partner. At the end of the day, it's not a necessity. It's perfectly acceptable to stay in and cook – especially since it is cheaper. Be sure to shop your local grocery store's meat sales that week to find some cheap things to grill.
If you really do want to eat out, you still can and save money at the same time. You just need to make some changes such as opting to go for lunch or an early dinner, as it's likely to be much cheaper with early bird offers. You could even choose to eat at home and just go out for dessert — you'll have the same romantic experience but much more affordable!
Save money on dining out by buying discount gift cards!
Check out CardPool for additional ways to save money on your dinner date.
Don't forget some traditional methods to help you save money. It could be that you want to use coupons or a Groupon or just claim reward points on a credit card. If you're not picky about what day you celebrate, considering eating out on a day other than February 14th.
5. Jewelry
Another alternative set of Valentine's Day gift ideas you might want to consider is jewelry. It is a traditional gift for this occasion, but it can be so expensive to invest in fine jewelry. Instead, if you are set on gifting your significant other something shiny, it's better to think of cheaper alternatives.
The first option is to consider handmade jewelry, and there are two routes to take here. One option is to find pieces online from sites like Etsy. Another option is to find the materials online or in your local craft store and create your own based on online tutorials. Once again, you'll earn bonus points for your time and effort!
If you don't trust your crafting skills, you can still stick with traditional jewelry but opt for more inexpensive stones or even costume jewelry. Browse and compare options online to ensure you are getting the best price.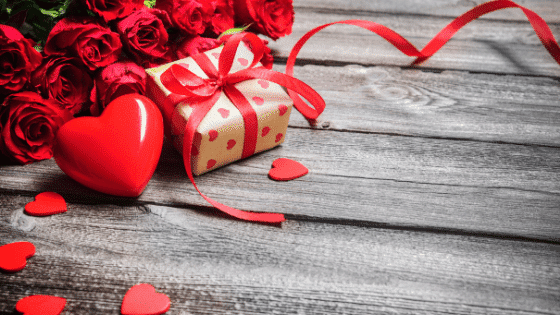 6. Special Interests
Straying from some of the more traditional gift ideas, you may want to consider some that are more personal and niche. There's no need to stick to clichés on Valentine's Day. Sometimes, it's better to go with gift options that are much more relevant to the specific interests of your significant other.
Unfortunately, we don't know his or her favorite movies and hobbies, so it's up to you to find that niche. However, once you do, make sure it's something they really love, and then approach the gift from a frugal perspective.
For music lovers, make them a Spotify playlist or go old school with a mixed tape that you can play for the evening. You'll be surprised how much it means to them to receive a collection of songs that reminds you of them. For bookworms, you could pick out some paperbacks from a thrift store, or you could get a specific ebook or audiobook, cheaper alternatives to a physical copy, that you know they'll love.
If your significant other does a lot of work around the house, make them a coupon book or a similar gesture that will relieve them of their duties. While you're slaving away in the laundry room, they can enjoy some relaxing personal time with the activities of their choosing.
7. Leave The House
Is your significant other outdoorsy? Do they love spending time outside? Consider putting your own interests aside and find an outdoor activity that you know they would love. This can be especially fun if you both tend to spend more time indoors.
Of all the gifts you could give on Valentine's Day, this is one of the few that can be completely free. You could choose to go for a walk or hike, take a picnic lunch to the park, or even go biking or camping if you already have the equipment.
If you want to spend a little extra for a more organized experience, you could take a look at some of the outdoor day trips and activities that Groupon offers.
Alternatively, perhaps you want to get out and do something cultural. You don't have to be really active to enjoy a date out of the house. Maybe you'd like to go to a museum together or see an exhibition at a gallery. It could even be fun for you to see if there are any local events that you can enjoy for free or a small fee.
8. Get Sentimental
One of the best Valentine's Day gift ideas that could not only save you money but also be a complete hit with your other half is to do something much more sentimental and meaningful. Why not take a trip down memory lane?
When you're in a relationship, there's always going to be that one date you remember, perhaps your first date, that holds a special place in your heart. Chances are that it was also a cheap date compared to the things that you might be doing nowadays. It could be a lot of fun to create it now.
Or, if you want to do something fresh and caring, then why not show up at your partner's work? What could be more romantic than your significant other turning up when you least expect it to declare their love?
9. Plan Ahead
Now that we've gone through a full range of Valentine's Day gift ideas for you, you should feel like you have some good options to consider for your loved one. However, you can definitely start to save money on Valentines Day overall and not just the gift itself.
And this starts with the idea of planning ahead. Because when it comes to the holidays, you're going to find that the earlier you buy gifts, the cheaper they are likely to be. When you start to shop for something such as prosecco or chocolates, you may find that they are cheaper earlier on in the year before they are more in demand. Timing is everything.
Plus, if you're looking to make some items by hand, if you plan ahead and buy the materials in advance, you can give yourself more time to execute your gift.
10. Shop Around
Once you settle on your Valentine's Day gift, you should give yourself some extra time to shop around. There are lots of smart ways to do this.
You could make sure to look out for coupon codes online for any specific brand that you want to buy or consider similar products on different websites. It's also a great idea to consider using cash back sites or looking to get points on your credit card as a way to get a little extra back.
Click Here To Read Our Rakuten Review! It's our Favorite Cashback Site + Get $10 Free When You Sign Up
Not only that, but you could also consider buying items at different times of the year to find the best value or even consider different options.
For example, if you want to get items delivered (such as cake or flowers), it could be cheaper to have them delivered before or after Valentine's Day itself.
Enjoy Your Unique Valentine's Day Gifts
Sometimes, when you're looking for special, high-quality, and personal Valentine's Day gift ideas, you may think that you will find success in spending a lot of money. However, it's really great to know that you can celebrate Valentine's Day without the frills and still have a special day.
As long as you're spending the day (or your chosen day) with your significant other, nothing else matters. Plus, all of the effort you go to with your own take on gift-giving is sure to impress them.
Now that you've been exposed to your options, it's time to decide what Valentine's Day gift idea option might be most suited for your loved one.
Will it be a vintage mixed tape or paper flowers? Homemade chocolate treats or a trip down memory lane? Either way, have a great Valentine's Day and enjoy your savings!
What is the most memorable Valentine's Day gift you've ever received? Let us know in the comments!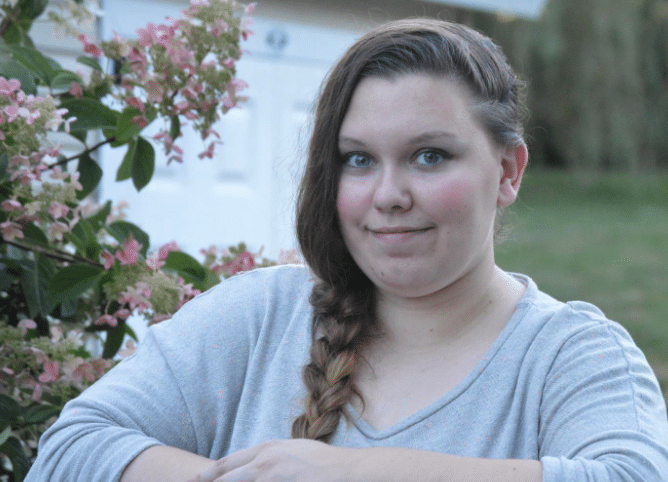 Samantha uses her BS in Finance and MBA to help others get control of their finances through budgeting, saving, investing, side hustles, and travel hacking. Due to following the FIRE Movement's principles, she was able to quit her high-stress job in the financial services industry in July 2019 to pursue her side hustles. She is now a full-time entrepreneur and blogger. When not working, she enjoys spending time with her dog "Simba" and traveling with her husband, John.