Tax preparation can be a complicated process. Get it wrong, even by accident, and there could be hefty penalties to pay. This is why filing your taxes needs to be carefully considered with methodical preparations.
If all you plan to do is sit down and take an hour to file your taxes, you are entering dangerous territory. There are steps to take before you start filling out paperwork, including those that ensure your business or self-employed status remains tax-efficient.
Filing your tax return doesn't need to be an arduous process; in fact, it can be relatively straightforward. If you use an accountant or financial adviser, they may even send you a convenient checklist to use as you collect the necessary materials and follow the proper steps.
However, if you opt to tackle your tax preparations alone, you may find the process a little more complex. There may be an added worry of human error, not using the right tax bracket, missing a document or writing a social security number down wrong, delaying your tax return. On the flip side, giving your financial details to a stranger may not sit easy with you.
Taxes can be scary, but there are ways to keep your financial obligations (and anxiety!) under control. One way to alleviate is to set aside time for the proper preparations.
We've also put together a useful tax preparation checklist for you to help you stay on top of your finances remove the confusion out of filing your tax return, and keep your financial ducks in a row.
Get Your Tax Prep Checklist Printable!
Take a Step Backward
Before you even think about filing this year's tax return, refresh your memory with your federal tax and state tax return from last year. Reviewing last year's taxes paid can be very insightful. Doing so will also help you identify some, if not all, of the documentation and evidence you need to complete this year's return successfully.
You will also want to collate your social security numbers. This includes SSNs for yourself, your spouse, your kids, and any other dependents like elderly parents. This can help you get a head start when you finally begin the dreaded return.
If you think that you may be due a tax refund from the IRS, ensure that you also have a routing number or bank account number on hand to streamline the process.
Collating Evidence
In addition to any necessary identifying information, your tax return will rely on a number of documents. You will need to gather all of your tax-related materials, such as income and mortgage statements, to reference required monetary information while you file.
When you begin to collate documentation, take your time. Rushing will only lead to mistakes. Dedicate a full weekend to researching the forms that you need to fill in, finding your mileage reports, finding evidence of your assets and business equipment, and locating your latest mortgage interest statement.
What Have You Earned?
The key aspect of your tax return will be your income. If you have an employer, they are required to file a W2 form before January 31st. This form will provide specific details of your income that you will have to include in your tax return.
If you are a self-employed individual or have employees working for you, you must file a W2 form to prove your income. Throughout the year, you should have been invoicing and receipting accurately, simplifying the process of collating of your income evidence come tax-filing time.
When calculating your income, there is more to consider than merely your wage or earnings. You also need to take into account your dividend accruals, any gifts you may have received, inheritances, rental property income, and IRAs.
The accuracy of your income is crucial, so use exact numbers only; do not round up or down. Any inaccuracies may result in additional paperwork at minimum as well as potential monetary penalties.
For Homeowners (Plus Renters)
There are additional materials to gather if you own or rent your home. These include the following:
Mortgage statement
Energy upgrade receipts
Insurance premiums
Real estate taxes
Rental income
For Business Owners
Taxpayers who also own a business will have an extra set of evidence to collect and report on. Your tax deductions also get treated differently for things related to your business. You will need to collect the following:
Mileage report
Tax identification number
Income/expenses list
Health insurance premiums
Assets and equipment list
A Schedule C form will prove whether you made a profit or a loss over the trading period and then appear on your 1040 form. If you earned a profit, you will need to pay taxes like Social Security and Medicare as these are not deducted from any paychecks that you paid to yourself. The Schedule SE form shows how much you need to pay in taxes if you did make a profit as a self-employed individual or a freelancer.
For Students
The 1098-E form is useful to students as it will show how much interest they paid on student loans for the given tax period. As this interest is tax-deductible, it can save young people a lot of money when filing their tax return.
Form 1098-T is given to students currently enrolled in classes. This covers qualified tuition and related expenses for the current tax year.
American Opportunity Tax Credit (AOTC)
Income limits for the AOTC have modified adjusted gross income (MAGI) limits of $80,000 or less, of $160,000 if married filing jointly. There are also additional requirements and limitations to claim this credit:
You must be pursuing a degree or recognized education credential.
You also must be at least a half time student for at least one academic period at the beginning of the tax year.
You also can't claim these credits if you've finished the first four years of higher education at the beginning of the tax year.
You are only eligible to claim this credit for four tax years.
You also can't have felony drug convictions.
1040 Form
The 1040 form was once seen as one of the most complex to file because there were multiple varieties. However, it was recently condensed into one form to simplify the process. It is designed to report an individual taxpayer's income and deductions to determine what amount of tax you may owe or be refunded.
Although the form on its own has been simplified, there are still supporting forms that you may have to fill out.
Schedule A – Itemized Deductions
Schedule B – Interest and Ordinary Dividends
Schedule C – Profit or Loss from Business
Schedule C-EZ – Net Profit from Business
Schedule D – Capital Gains and Losses
Schedule E – Supplemental Income and Loss
Schedule EIC – Earned Income Credit
Schedule F – Profit or Loss from Farming
Schedule H – Household Employment Taxes
Schedule J – Income Averaging for Farmers and Fishermen
Schedule R – Credit for the Elderly or the Disabled
Schedule SE – Self Employment Tax
Schedule 8812 – Child Tax Credit
1099 Form
If you are self-employed, you will have additional forms to file, including the crucial 1099 form. You will receive this form from every company you earned income from if it is greater than $600. If you earned less than $600 from a firm, you will still need to declare it, albeit without the form. Most 1099 forms will be 1099 MISC forms; however, 1099 DIV forms are needed for dividends, and 1099 INT forms are needed to declare interest.
Need a quick tax form refresher?

Check out our article explaining the common IRS tax forms!
Claiming Deductions
If you file your tax return based solely on your income, there is no doubt that you will end up paying more in taxes than you should. Instead, consider the legitimate deductions that you can claim to help make yourself more tax efficient. You must have hard evidence for these deductions to guarantee protection should the IRS select you for audit.
You can deduct your retirement contributions to a traditional IRA or self employed retirement account. Alternatively, you can deduct any tuition, fees, and interest from a student loan if you are a full time student at the time of filing. Either way, always retain documentary evidence and don't forget to file your tax return with a 1098 form.
This 1098 form can also take into account any mortgage interest or taxes that you may have paid over the course of the year. Again, keep evidence of these payments. This can be in the form of a bank statement or digital image of a mortgage statement. Medical bills can also be deducted if they account for over 10% adjusted gross income.
Any taxes that you have paid, from property tax to state tax, need to be accounted for and evidenced. This can help to adjust the amount of tax you need to pay. You probably haven't paid tens of different taxes, so the list should be manageable. The state income taxes that you pay should be detailed on your W2.
If you donate to charity, you can claim a tax deduction on this as well. This can become difficult to gather evidence for, so ensure that you keep a receipt, bank statement, or print screen of an online donation. Many people have been known to exaggerate their generous nature; fall foul of an IRS audit, and you will have to pay the deduction back alongside a penalty.
If you have sold your home in the previous year, you must detail this on your tax return. If you are single, you can exclude a profit of up to $250,000; for a married couple, this figure is $500,000. For the average American, a house sale won't affect the amount of tax that is owed.
Think you're going to be getting a tax refund this tax season?
Check out 25 Things To Consider Regarding Your Tax Refund!
Preparing Your Taxes
If you are overwhelmed by the amount of evidence that you need to collate, the forms you need to fill in, and the financial astuteness that you need to exude, you could opt for a professional tax preparer to file your tax return for you. Getting tax help through tax preparation services depending on your individual needs can vary in cost.
Those who do decide to utilize a tax professional can ease the stress and anxiety that might weigh on you around tax time. It may also save you the cost of a mistake, plus the penalty and interest accrued on a potential mistake.
If a professional is out of the question, consider purchasing some tax software such as Turbotax or H&R Block to help you with calculations and to guide you through the process. Many of these applications are low cost, making them intuitive to even the most technologically unsavvy individuals.
If you don't have many additional forms to complete, you can even file free online. Depending on your needs, income limits may apply in order to file free.
You won't have to do any number crunching yourself, and the software will collect your information to deduce what you need to prep and the forms you need to file. If you run into issues or have specific questions about anything refer to the Internal Revenue Service website.
Final Thoughts
This tax prep checklist should provide you with an overview of what you need to do to file a tax return successfully.
Be prepared, take your time, ask for help if needed, and file early.
Use the tools available to you to ensure accuracy, timeliness, and minimal stress!
If you're feeling stressed out this tax season or need to file your estimated quarterly taxes, check out our tax checklist so that you can easily compile everything you need!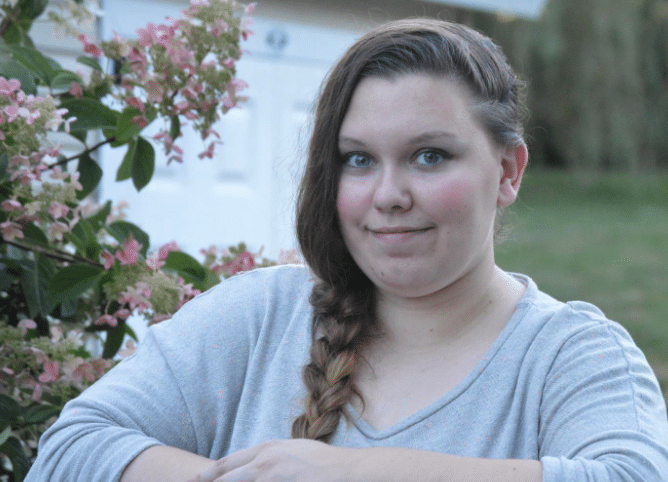 Samantha uses her BS in Finance and MBA to help others get control of their finances through budgeting, saving, investing, side hustles, and travel hacking. Due to following the FIRE Movement's principles, she was able to quit her high-stress job in the financial services industry in July 2019 to pursue her side hustles. She is now a full-time entrepreneur and blogger. When not working, she enjoys spending time with her dog "Simba" and traveling with her husband, John.