Traveling the world can be an exciting and expensive adventure. Before the start of the 2019 summer season, one survey revealed that about 25% of Americans were planning to skip their summer vacations to save money on travel.
It's not that they didn't want to get away from work for a little while, but they simply couldn't. According to the survey, 60% of the people who said they were staying home this summer admitted they couldn't afford to take a vacation.
The unfortunate reality is that traveling can be costly. Whether you are traveling across your state, across the country, or around the world, the costs can add up quickly. However, there is a solution! If you choose to travel frugally, you can travel as much as you want—without breaking the bank!
Would you like to learn how to cut your costs while you're on the move? Take a look at these great tips that will help you save money while you're traveling.
How to Save Money on Travel
Traveling is not always a frugal activity, but it can be. It is entirely possible to travel the world without sacrificing your financial future. Here are our best tips to save money on your next adventure.
1. Create a Travel Budget for Every Trip You Take
Studies have shown that the average vacation costs more than $1,100 per person And the cost could be a whole lot higher than that if you don't come up with a travel budget ahead of time.
Before you begin trying to map out flights and reserve hotel rooms for a vacation, you should always sit down and create a budget for yourself. Take a close look at your finances and crunch the numbers so that you know how much you can afford to spend on a trip.
This will narrow down your travel options and help you hone in on the one or two places that you might want to visit. It'll also prevent you from falling in love with the idea of visiting a particular city, state, or country—only to realize that you can't afford to do it.
Your travel budget should be as detailed as it can be. Of course, it should include how much you can spend in total for the trip. But it should also be broken down into different sections to show how much you plan to spend on each line item in your vacation spending.
Here are a few expenses that you may need to consider as you create your vacation budget:
Airfare
Lodging
Food and drink
Entertainment
Ground transportation
Travel emergency funds
You should even budget for something as simple as souvenirs. It'll help you avoid getting caught up in the excitement of visiting a new place and spending more money than you should.
2. Research Destinations Before You Decide to Visit Them
There are almost 200 countries in the world. There are thousands of cities and towns. This means there is no shortage of options for those interested in traveling to somewhere where they've never been before.
One of our favorite tools to utilize is tripit, an awesome free to use website that helps you do research and plan ahead!
But many people make one crucial mistake when they're trying to decide exactly where they want to travel to. They devote all their time to figuring out how much it'll cost to fly to and stay in a certain place—and not enough time on figuring out how much it'll cost to spend a week or two in it.
Before you commit to visiting one place over all the other options, research the costs associated with visiting it. Specifically, pay attention to how much it'll cost to:
Rent a car or take taxis and trains to get around
Lyft or Uber trips you may need to take
Eat meals throughout the course of a typical day
Visit popular attractions and other entertainment options
You might find that it's very affordable to travel to a city, state, or country. You might also find that the hotel rooms in your preferred destination are on the cheaper side. However, it is possible you will find that your preferred destination is simply too expensive for now.
But in order to be a frugal traveler, you must consider all the costs that come along with visiting a particular place, not just airfare and hotel costs. The other expenses can add up and put a place right out of your price range.
3. Pick the Right Times to Travel to Cities, States, and Countries
Are you in the process of planning a trip to, say, Hawaii? You should try to avoid doing it in between the middle of December and the middle of April.
Don't get us wrong. Hawaii is an amazing place to be during those times, and you'll have a blast if you visit the state during that stretch. But you'll also spend way more on your trip to Hawaii than you should have to since that is considered to be the peak tourism season for the state.
As a frugal traveler, you would be much better off visiting Hawaii sometime in the summer when it's not so expensive to do it.
Just about every city, state, and country has a "peak tourism season" as Hawaii does. During this season, the price of almost everything goes up. By booking a trip during the off-season, a slower time of the year, you can get more bang for your buck.
An added bonus of visiting in the off-peak season is the smaller crowds. You can enjoy lower prices and shorter lines by planning to avoid peak season.
4. Be Flexible
In addition to traveling in the off-season, you stand to save a significant amount of money just by staying flexible. If you are comfortable with slightly different travel dates, you might be surprised at just how much you can save.
Consider creating a fun list of things to do if you're looking for alternative arrangements!
For example, if you can move your departure date to a weekday instead of a weekend, you can usually save on airfare.
5. Avoid Shopping for Airline Tickets Too Early or Too Late
There are all kinds of tips and tricks that people will tell you to keep in mind when you're booking flights for a trip. For example, they'll say:
"Make sure you book a flight on a Tuesday afternoon to get the best deal."
"Consider adding connecting flights to your itinerary to bring your airfare costs down."
"Book tickets for a group one at a time to avoid paying more for airfare than you should have to."
You should listen to everyone who says these things. They could save you a bundle when you're booking a flight.
But there's also one other thing you should have in mind when you're shopping for airline tickets. You shouldn't ever attempt to buy them too early or too late in the game.
Some people think that they can save money by booking flights for 12 months in advance. But oftentimes, they end up paying more than they would have to if they had waited.
At the same time, some people are under the impression that they can save money by booking flights at the last minute. But this isn't always true, either.
There are last-minute deals to be had every now and then. But you might also pay a premium—and potentially risk missing out on the chance to fly somewhere!—if you wait until just days before a flight to book it.
It's important to find the sweet spot for booking flights. That spot is about one to three months before domestic departures and about one to six months before international departures.
If you don't want to keep tabs on flight prices, then consider setting a price alert on Google Flights or Hopper. The site will let you know when it is the best time to book your flight.
6. Book Stays at Accommodations with Kitchen Areas
Most people don't love cooking. According to a Harvard Business Review study conducted a couple of years ago, only about 10% of Americans enjoy cooking.
This is part of the reason why the average American household spends more than $3,000 on eating out every year. It's also part of the reason why many people have to devote a large portion of their travel budget to eating out.
If you're making an effort to be a more frugal traveler, it'll be essential for you to embrace cooking and try to do it as often as you can. You should only stay at hotels that offer kitchen areas or, at the very least, microwaves that you can use to heat up food.
That's not to say that you have to eat every single meal on vacation in your hotel room. After all, one of the best parts of traveling is trying new foods in new places. But if at all possible, you should steer clear of eating out for every meal. Even if you cook one meal a day in your hotel room, you can save a lot of money over the course of a week.
7. Bring Snacks
If you cannot fathom the thought of cooking on vacation, then make sure to pack some snacks. You don't want to be forced to pay $5 for a granola bar at the airport when you could have brought one from home.
I pack a wide variety of snacks to help lower food costs. Sometimes I can skip breakfast or lunch with a protein bar and save my food budget for an amazing dinner.
In many cases, you can replenish your snack stash at various shops and markets throughout the trip. A morning market run can be a fun way to try local fruits without breaking your budget.
8. Book Incognito
As you research and book your travel arrangments online, your search history might be tracked by large corporations. If they notice that you are planning a trip to Paris, that might alter the prices of transportation and accommodations in your browser.
To avoid this unfair price hike, make sure to clear your cookies and history before doing an airfare or hotel search. In fact, if you can switch to incognito mode, that offers even more protection.
Add on any discounts that your employer may offer, and you're well on your way to save money on travel!
9. Stick to Carry-Ons Only
Traveling light is not an easy task for everyone. However, it can save you hundreds of dollars over the course of your travels. With rising baggage prices, it can cost between $25 to $100 for your checked bags, unless you have a travel rewards credit card that gives it to you for free.
Not only will a carry-on save your money, but it will also save you the hassle of lugging a gigantic suitcase around the world.
10. Find Free Activites to Take Part in While You're Traveling
When you're spending time in a new city, state, or country, there are going to be a lot of popular attractions that you'll want to see. Many of them will cost you quite a bit of money if you're not careful.
You should pick and choose several paid activities that you want to take part in during your travels. It's almost impossible to experience most places without spending at least some money to see their biggest and brightest attractions.
But there are also tons of fun and, more importantly, free activities to take part in when you're in most places. While you're researching a city, state, or country, make a long list of all your free options and work them into your travel schedule.
From visiting museums to hiking up mountains, there are ways you can explore a new place without reaching for your wallet. See how many of these activities you can find when you're mapping out your travel plans.
11. Avoid ATM Fees
Unfortunately, foreign ATM fees and foreign transaction fees can add up quickly. Find a credit card or debit card that offers no foreign transaction fees. One card to consider is the Chase Sapphire Preferred because you can avoid foreign transaction fees and earn extra points for your travels.
12. Stay Away from Obvious Tourist Traps at All Costs
Just about every city, state, and country in the world relies on tourism to some degree. As a result, these places are often filled with tourist traps that are designed to encourage people to spend money on food, entertainment, and souvenirs.
Wandering around in a tourist trap for an hour or two can be a lot of fun. They're often brimming with energy and excitement that you won't find in other parts of a city, state, or country.
But tourist traps are also notorious for sucking people dry by charging them exorbitant prices on everything from meals to T-shirts. It's why you should stay as far away from them as you can for the majority of your trips.
By traveling just a few blocks outside of a tourist trap, you can find better food and better shopping for only a fraction of the price. For a frugal traveler, it pays to avoid big crowds.
13. Think About Volunteering as Part of Your Travel Plans
Would you like to save money on traveling and do some good for the world at the same time? If so, you should consider volunteering while you're traveling to cut your travel costs.
There are lots of opportunities available for those who wish to volunteer throughout their travels. You can:
Work on an organic farm
Help endangered animals
Clean up the ocean
Build schools, hospitals, and other buildings
Provide medical attention to those who need it
Every volunteer travel program operates a little bit differently. Some will cover all your travel costs in exchange for your time and services, while others will only cover a portion of them.
But generally speaking, you can get some kind of discount on travel by volunteering. You can also give yourself the chance to immerse yourself in the local culture when you arrive at a travel destination and volunteer side-by-side with those who live there.
14. Take Advantage of Remote Work Opportunities During Your Travels
If you only plan on traveling for a week or two, you probably don't want to waste a single second of your time away worrying about work. But if you're going to travel for an extended period of time, there are remote work opportunities that can help you make money while you travel.
The internet has made it possible for people to perform freelance jobs from anywhere in the world. You can make money as a writer, a graphic designer, or even a website creator while you travel.
You can use this money to offset the cost of traveling. And if you're able to pull in more than expected, you can even consider extending a trip with the extra money you were able to make.
15. Take Advantage of Travel Rewards Credit Cards (Our Favorite Tip)
Travel rewards credit cards can open a gateway to travel hacking around the world. A few of our most recent travel hacking adventures to Las Vegas and the Dominican Republic cost us a fraction of what they should have.
That's right. We enjoyed two amazing trips without digging into our pockets too deeply. It is entirely possible for you to travel hack with travel credit cards.
Here are our best tips to get started:
Open the Chase Sapphire Preferred. This is the perfect card for anyone that wants to get started with travel hacking. The welcome bonus for the Chase Sapphire is currently 60,000 Chase Ultimate Rewards points after you spend $4,000 within the first three months. Those points can be redeemed for $750 worth of travel.
Click Here to get access to $750 of FREE travel!
Get the Southwest Companion Pass.The Southwest Companion Pass will allow you to fly your chosen companion for free when you buy a ticket. For couples, this means you can effectively cut your airfare costs in half. You'll need to earn 125,000 Southwest Rapid Rewards points to earn the Companion Pass starting in 2020.
Click Here to get access to FREE Southwest flights!
Enjoy the Hilton Honors Card From American Express. If you enjoy staying in nice hotels but want to stick to a budget, then this card is a great option. You can score a 75,000 point welcome bonus after spending $1,000 in the first three months. These points can help to secure your lodgings with minimal costs for your next trip.
Click Here to get access to FREE nights at Hilton!
These are just a few cards to start your travel hacking adventure. As you learn more about travel rewards, you might be shocked at how far these rewards can take you.
Become a More Frugal Traveler
A few years ago, a large number of baby boomers took part in a survey. As part of the study, they were asked to reveal their biggest regret in life. And about 20% of them said that they regretted not traveling more throughout their lives.
If you want to avoid having this same regret, make travel a more significant part of your life from now on. Assume the role of a frugal traveler and get out there and see the world without spending a fortune.
You won't regret doing it later. It'll turn you into a more well-rounded person and allow you to experience things that you wouldn't be able to experience by staying at home.
Travel might motivate you to retire early one day and enjoy what true financial independence is all about.

Check out our FIRE Guide to see how easy it is to start saving more money regardless of how much traveling you want to do.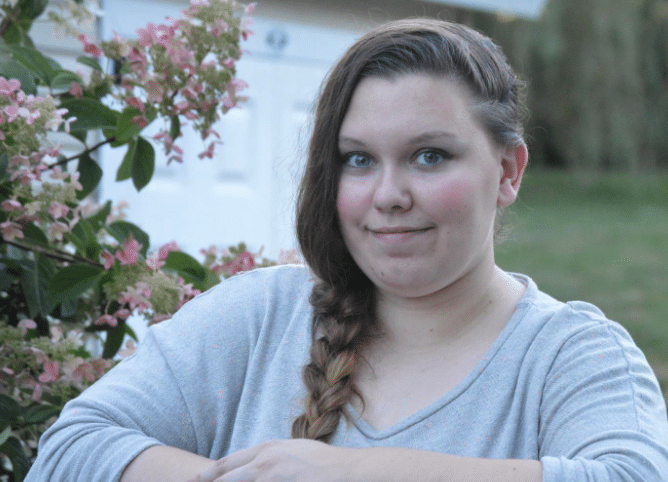 Samantha uses her BS in Finance and MBA to help others get control of their finances through budgeting, saving, investing, side hustles, and travel hacking. Due to following the FIRE Movement's principles, she was able to quit her high-stress job in the financial services industry in July 2019 to pursue her side hustles. She is now a full-time entrepreneur and blogger. When not working, she enjoys spending time with her dog "Simba" and traveling with her husband, John.