It's not exactly a secret that it costs a lot of money for college students to get their degrees. The average college student racks up almost $30,000 worth of student loan debt before leaving school.
But what many college students don't always realize is that there are dozens of ways to save money in college. It can help them avoid at least some of the debt that comes along with getting a higher education.
Would you like to steer clear of racking up a bunch of debt in college while still giving yourself an opportunity to enjoy your college experience? Take a look at 15 ways to save money in college below.
Save Money in College with these Tips
Saving money each month while in college can be hard. Start saving early, start budgeting, build an emergency fund, do your best to stay out of debt – especially credit card debt. Learn to become more frugal – spend less & save more.
These are all the basics to personal finance – but these savings tips are so important to understand. Be sure to check out our FIRE Guide to learn more about these principles.
Below you will find our best college saving tips and tricks.
1. Consider the Cost of Living When Choosing a College
There are a bunch of different factors that you should carefully consider when you're thinking about attending a college. Some of these factors include:
Admission and graduation rates
Student population
Majors and curriculums
Quality of professors and teaching assistants
Overall campus life
But one of the biggest factors you consider should be the cost of living in the area in which a college is located.
If you're thinking about attending college in a city like New York, Los Angeles, Boston, Miami, or Washington, D.C., it's going to cost a lot more than attending a college in Little Rock, Arkansas, Mobile, Alabama, or Tucson, Arizona.
You can save yourself hundreds, if not thousands, of dollars simply by choosing to attend a school in a place with a low cost of living. This is especially true if you can get any college scholarships.
Also choosing to stay at a state school, or starting at community college are other great money saving strategies. Tuition costs vary drastically and you may consider choosing what fits your goals while striving for financial success.
Want to start saving for retirement or maybe a down payment on your future home? One of the easiest ways to get started is by investing your spare change with Acorns!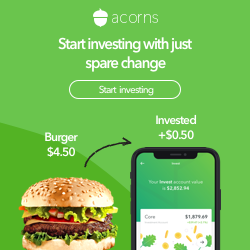 2. Compare the Cost of Living in a Dorm Vs. Living Off-Campus
If you're going to attend a college that's close to home and you have the option to do it, you may want to consider living with your parents while you attend school. You can save yourself tens of thousands of dollars over the course of four years by doing this.
But if you're going to attend a college that's far away from home or if you just don't want to live at home while you're in school, you'll have to decide between living in a dorm and living in an off-campus apartment.
Before you pick one over the other, compare the costs associated with each. Living in a dorm is often more expensive than living off-campus. But living off-campus comes with a long list of expenses—including electric, gas, water, and cable service—that you won't usually have to pay when living in a dorm.
Find out which of these two options will work out to cost you less money and pick that option. It's one of the easiest ways to save money in college. Drastically reducing your living expenses will have a huge impact over the long run.
3. Steer Clear of Having to Own a Car If You Can
Regardless of whether you decide to live in a dorm on your college campus or off-campus in an apartment, try to avoid having to own a car, if possible.
Even if you already own a car, there are so many costs that come along with driving it around all the time. You'll have to pay for:
Auto insurance
Registration
Gas
Parking
Maintenance and repairs
Studies have shown that the average person pays about $9,000 each year to keep their car out on the road. You can avoid shelling out that kind of money by buying a bike and riding it around or relying on public transportation.
4. Be Careful About Applying for Credit Cards
About a decade ago, the Credit CARD Act of 2009 was put into place. It made it a whole lot more difficult for credit card companies to market their cards to college students, which had been a pervasive practice in the past.
But it hasn't stopped a lot of young adults from applying for their first credit cards when they go away to college. Studies have shown that about 56% of college students have credit cards.
When used responsibly, these credit cards can help a college student build up their credit and walk out of college with a great credit score. But unfortunately, many college students don't always use their credit cards the way they should.
If you're going to get a credit card in college, you should:
Avoid using it to buy things you don't really need
Pay off the balance of the credit card every month
Make all payments on your credit card on time to prevent late fees
Getting a credit card in college isn't the worst thing in the world. But you need to keep in mind that it's very easy to dig yourself into debt with one if you don't use it wisely.
We started travel hacking while we were in college! We've never paid a penny in interest. One of our favorite credit cards is the Chase Sapphire Preferred!
5. Open Checking and Savings Accounts Designed for College Students
Do you have both a checking account and a savings account set up?
If not, college is the perfect time to open both of these accounts up in your name. Most banks have checking and savings accounts that are specifically designed for college students.
These accounts usually have little to no fees associated with them and don't require college students to carry a minimum balance. They also offer mobile banking options so that college students can keep tabs on how much money they have.
Just make sure you use these mobile banking options to avoid overdrafts. A recent survey revealed that the average college student overdrafts twice each year and pays about $70 in penalties in the process.
6. Obtain a Student ID and Use It to Get Discounts
One of the very first things you're going to do as a college student is take a photo for your student ID. You'll use your student ID to do everything from entering your dorm to getting access to the dining hall.
You can also use your student ID off-campus to get discounts on:
Meals
Movie tickets
Clothing
Electronics
And even cars
Some cell phone plans
Keep your student ID handy at all times and don't be afraid to ask about student discounts at different businesses. You might be surprised to find out how much money you can save by showing your student ID all around town.
7. Purchase Used Textbooks Instead of New Ones
In order to keep your GPA high in college, you're going to need to make sure you have the right textbooks for each of your classes. But these textbooks don't have to be brand-new.
On average, college students spend almost $1,200 each year on textbooks. You can bring this cost way down by choosing to go with used textbooks over new ones. Instead of buying – you may consider renting your textbooks as well. Amazon has fairly competitive pricing on their text book rentals. Be sure to shop around, your piggy bank will thank you!
Also note that the campus bookstore usually will not be your cheapest option. There are plenty of websites that sell the same books for far less!
You can also check to see if your school library or local library has the textbooks you need. This can eliminate the cost of textbooks altogether and help you save about $5,000 during your college career.
8. Eat at Your School's Dining Hall as Opposed to Eating Out
Americans as a whole eat out entirely too much and pay the price for it.  According to the U.S. Bureau of Labor Statistics, the typical household spends more than $3,000 eating out at restaurants.
Many young adults are stuck in the same pattern. Millennials spend more than 40% of their yearly food budget—or just under $3,000—on eating out.
Carefully choose which meal plan you select. Meal prepping at home will still save you loads of cash over picking an unlimited meal plan. Choosing the most expensive meal plan will likely cost between $3,000 and $4,000 per year at college. That's over $400 per month, considering it doesn't include breaks!
Over the long run you could easily save $10-15K just by making smarter food decisions while in school. You don't want to be paying for food you ate in college over the course of ten years after you graduate.
If you're eating out multiple times each week in college, it's going to cost you a lot of money over a semester. Rather than patronizing local eateries, stick to eating at your school's options if you need a convenient option. It'll save you so much money over time.
9. Take Advantage of Free Events Held on Your College Campus
You're going to spend your fair share of time hitting the books in college. The average college student studies for about 20 hours every week.
So you're going to want to let loose every now and then and have a good time. And oftentimes, a "good time" will involve spending more money than you should.
Save money by taking advantage of the free (or really low cost) events that are held on your college campus. Most colleges will hold events like:
Sporting events
Movie nights
Comedy shows
Concerts
Motivational speeches
These events will keep you entertained without putting a strain on your bank account.
10. Avoid Spending Too Much Money on Alcohol
It shouldn't come as a huge surprise to hear that about 80% of college students admit to drinking at least occasionally. But what might surprise you is that the average college student spends more than $500 every year on booze alone.
Spending that much money on alcohol can obviously take a toll on your personal finances. It can also prevent you from putting your best foot forward in the classroom.
You would benefit from not drinking alcohol in college or only drinking every now and then in a big way. Learning to cut back when others are flaunting their parties on social media can be difficult, but you can find a healthy balance.
11. Invest in a Coffee Machine for Your Dorm Room or Apartment
The only thing that college students seem to love drinking more than alcohol is coffee. A recent survey found that more than 90% of college students consume caffeine with the majority of them choosing coffee as their preferred source of it.
There is nothing wrong with drinking coffee as a college student. There are quite a few ways in which it can help you study more effectively.
But if you're going to drink a lot of coffee in college, it's smart to invest in a coffee machine as opposed to buying individual cups of coffee on campus. You can brew your own coffee and save the money you would spend on it elsewhere.
12. Sign Up for a Membership at Your School's Gym
Studies have shown that more than 60% of college students don't work out enough. You should make it a point to avoid becoming a part of that statistic when you enroll in college by putting a workout plan into place.
But you shouldn't head to an off-campus gym to carry that plan out. Instead, you should sign up for a gym membership at your school and work out there.
In most cases, college students can work out on campus for free with their student ID. They can also get to their school's gym easier than they can get to a gym off-campus, which will motivate them to work out more.
13. Skip Costly Spring Break and Summer Vacations
All college students should try to go away for spring break at least once. It's a rite of passage for many of those who attend college. This is one area where you should try to cut back, too many students use loans to fund their getaways and that's a big no-no.
But you should avoid going away for spring break all four years, unless you're travel hacking. You should also find the cheapest spring break destinations and travel to them.
Additionally, you should skip going away in the summertime and consider working during your time off instead. It's a great way to make some money towards your college costs, extra spending money, or to get a jumpstart on paying back your student loans (more on that in a second!).
14. Attempt to Finish School in Fewer than Four Years
Did you know that about 40% of college students are graduating in more than four years these days? They're paying thousands of extra dollars to stay in school for an extra semester or two to finish off their degrees.
You should try to avoid this at all costs. In fact, you should make a push to graduate in fewer than 4 years, if at all possible regardless of how much financial aid you're receiving.
By graduating in three or three and a half years, you can cut your college spending way down. You'll be amazed at how much more affordable college can be when you cram an extra class into your schedule each semester.
Take advantage of AP courses or dual enrollment during high school. You can also try to take CLEP exams in college to avoid paying for a class.
Want to earn some extra cash? Take Surveys and  Watch Videos – get paid in gift cards!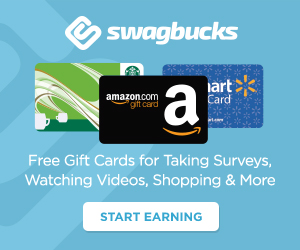 15. Start Paying Off Student Loans Before Leaving School
Most college students dread the day they'll have to start paying off their student loans. About 60% of them admit to suffering from physical stress symptoms tied to their student loan debt.
With that in mind, the idea of starting to pay off your student loans early might sound ludicrous. But if you're up for the challenge, you can save a ton of money in interest by starting to pay down some of your student loans while you're still in school.
Even if you only pay $50 a month or so, it'll go a long way towards helping you become debt-free once you're finished with school. This is especially true if you're able to land an internship that pays well!
Consider picking up a parttime job or start a side hustle. This will have compounding effects!
These Are Just Some of the Ways to Save Money in College
As a college student, one of your main goals should be to find as many ways to save money in college as you can. You will learn how to save money and have your spending habits align with your financial goals.
Use the suggestions listed here to save, and come up with your own ways to do it, too. By thinking outside the box, you can figure out ways to slash your college expenses and avoid putting yourself into too much debt during your college years.
Get inspired to save by reading through our FIRE Guide and learning about why it's so important to start setting money aside from a young age.
What are your favorite moneysaving tips for college students? Let us know in the comments!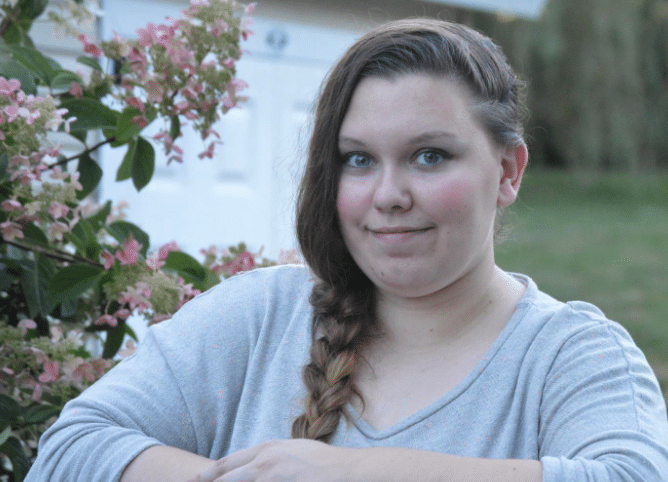 Samantha uses her BS in Finance and MBA to help others get control of their finances through budgeting, saving, investing, side hustles, and travel hacking. Due to following the FIRE Movement's principles, she was able to quit her high-stress job in the financial services industry in July 2019 to pursue her side hustles. She is now a full-time entrepreneur and blogger. When not working, she enjoys spending time with her dog "Simba" and traveling with her husband, John.