As a new business owner, you're looking to make money, not spend it.
But that isn't easy if you're yet to trade.
And as you well know, starting a business isn't cheap.
All you can do right now is reduce your outgoings until you're earning.
And you do that by being innovative and using our 8-must-have money-saving tools for starting your business.
After all, if you look after the dimes, the dollars will look after themselves.
Let us help you get your business moving; you might be pleasantly surprised at what you can save!
1. Tailor Brands
Have you branded your new business yet?
Every business needs branding, especially in our visually-driven world. Branding is the first step in differentiating your business from your competitors and converting viewers into buyers.
And now AI online logo-making branding platforms like Tailor Brands have made every aspect of branding quick, easy, and affordable.
How Tailor Brands helps your business:
Tailor Brands helps you design a logo, build a brand identity and get your business online with a branded website and domain. It also provides other features that help you get your business and brand looking professional, such as social media post designs and websites in JPG and PNG format zip files in minutes, which you only pay for once you're happy with the result.
How much it costs:
You have three Tailor Brands subscription plans to choose from:
Basic: $9.99/month or $3.99/month if you pay annually.
Standard: $19.99/month or $5.99/month if you pay annually.
Premium: $49.99/month or $12.99/ month, yep, you guessed it, if you pay annually.
2. Canva
While on the subject of the visuals, if your business needs images, you can create yours, even with zero experience and for free, using Canva.
Canva gives you the ability to create graphic designs, develop presentations, social media graphics, videos, and pretty much any other type of visual your business could ever need.
How it helps your business:
Its app includes thousands of free templates and millions of images for social media posts, emails, talking presentations, infographics for your website, charts, shapes, and fonts. And their drag and drop style platform takes zero time to master.
How much it costs:
The free account is excellent, but for only $13 per month, you get access to endless professional stock photos.
3. Google Docs
You can`t beat Google Docs, Sheets, and Slides when it comes to sharing files and collaborating on documents. It's a free web-based application, so start-up businesses like yours can instantly do business like a pro.
How it helps your business:
You can access files from any computer, as long as you have an internet connection, enabling you to do business on the go and work with numerous associates at the same time. And as Google Docs is part of the Google online application package, everything your business does is tracked and sharable.
How much it costs:
Google Docs is free.
4. MailChimp
MailChimp is a fantastic and affordable email marketing tool, loved and used by millions of start-up and small business owners. It was designed and developed for businesses that use email to connect with their target audience.
How it helps your business:
MailChimp's all-in-one tool enables you to create custom email templates, manage your mailing lists, and automate your entire marketing campaign. Their platform offers premade drag-and-drop email templates, signup forms, opt-in popups, and essential personalization. And the built-in analytics tool keeps track of your email open rates and clicks through.
There's also a mobile app you can use to view your email campaign performance, showing you what's working and what's not.
How much it costs:
MailChimp provides a free service that allows you to send 12,000 emails and have 2,000 subscribers. If you require more, they have the following two subscription plans available:
Essentials Plan: $9.99 per month (based on the number of subscribers)
Standard Plan: $14.99 per month (based on the number of subscribers)
5. Clickup
ClickUp is a cloud-based task management tool suitable for all business sizes that enables you to organize tasks, track progress, and manage multiple teams and projects from the one platform.
How it helps your business:
ClickUp's an excellent tool for viewing your daily tasks, setting reminders, and Gantt charts to schedule your workforce and arrange company tasks. And you can sync everything you do in real-time with Google calendar, Apple, and Outlook, so you never miss a beat.
How much it costs:
Click has a great free plan, and the pro and business plans are very affordable.
UNLIMITED: $5 user/month billed annually or $9 user/month billed monthly.
BUSINESS: $9 user/month billed annually or $19 user/month billed monthly.
6. Postplanner
Postplanner is a Facebook cloud-based social media scheduling tool that connects directly to your Facebook account. It assists your business with content planning, scheduling posts, and performance tracking.
How it helps your business:
Apart from posts and performance, the Postplanner app also helps with marketing by enabling you to add a branded toolbar to maximizes viewer engagement with your posts through email opt-ins or text ads. Both of which you can link directly back to your website.
How much it costs:
Post Planner provides a free pro version that allows you to connect and post three Facebook Pages. They also have three subscription accounts, each providing additional services.
Guru: From only $15 per month
Master: From only $39 per month
Agency: From only $79 per month
7. Google Analytics
Google Analytics allows you to monitor and analyze your website traffic and other crucially essential metrics. Such as session time, bounce rates (where people are leaving), the source of your traffic, organic or paid, and which type of device visitors are using to access your website.
How it helps your business:
These analytical insights enable you to identify any weaknesses your website might have so you can adjust and maximize its efficiency.
And as Google Analytics integrates with all of Google's other complementary products, such as Google Docs, together they can help you start a successful business for free.
How much it costs:
Google Analytics is free and provides a ton of features; a premium tier is available.
This "freemium" model: Free to use.
The premium tier: Called Google Analytics 360, $150,000 per year. That's not a typo!
8. Trello
Trello is another task management tool with a highly user-friendly interface that allows you to track projects and manage workflows. It's a project board platform with drag and drop cards that correspond with numerous different tasks all at the same time.
How it helps your business:
You can create custom project boards or use their vast list of categorized templates that you can modify to meet your needs. You can add lists with cards and include files, images, checklists, due dates, and images. And as Trello integrates with other helpful tools, such as Google Drive, Slack, Dropbox, and numerous other platforms and apps, it enables you to streamline your workflow and collaborate with others.
How much it costs:
Trello offers a free plan that includes unlimited personal boards, cards, and lists. But it's limited to 10MB per file attachment, a maximum of 10 team boards, and one third-party integration per board.
They provide a business-class plan that comes with extra features and a 14-day free trial:
Business Class Plan: $9.99 per user per month
Time to Start Your Business
Now that you know which tools are out there to help you save money when starting your business, it's time to actually, well, do the starting! From building your brand in just a few hours to managing your tasks effectively, you have everything you need to put your business out into the world right here. Don't be afraid to try out the different tools to see what works best for your specific needs, so you can go ahead and start earning ASAP!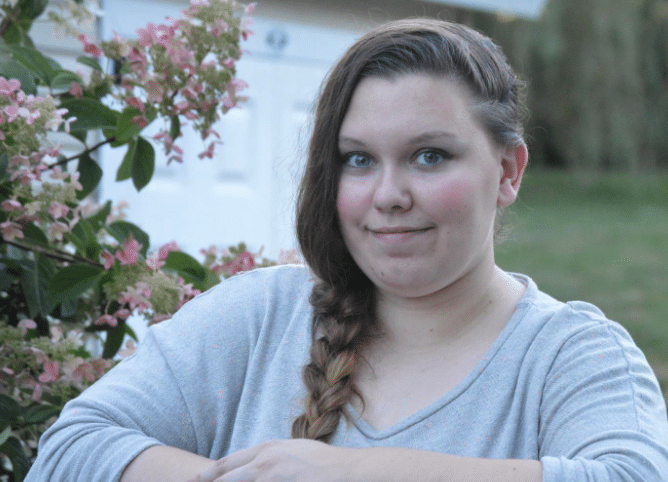 Samantha Hawrylack is a personal finance expert and full-time entrepreneur with a passion for writing and SEO. She holds a Bachelor's in Finance and Master's in Business Administration and previously worked for Vanguard, where she held Series 7 and 63 licenses. Her work has been featured in publications like Grow, MSN, CNBC, Ladders, Rocket Mortgage, Quicken Loans, Clever Girl Finance, Credit Donkey, Crediful, Investing Answers, Well Kept Wallet, AllCards, Mama and Money, and Concreit, among others. She writes in personal finance, real estate, credit, entrepreneurship, credit card, student loan, mortgage, personal loan, insurance, debt management, business, productivity, and career niches.