In America, the average older millennial has about $42,000 in debt. Focusing on paying off your debt is hard enough, but when the holidays roll around, it can be even more tricky. Especially if you have a spouse and children that you don't want to disappoint as far as gifts and festivities are concerned.
However, you should know that if you're working with a budget, it doesn't mean you can't prepare some fantastic presents for the holidays. There are so many ways that you can survive the holiday season without breaking the bank.
You'll be able to control your finances by staying on budget and focusing on paying off debt and saving with just a few easy gift-giving tricks. Read on to discover some inexpensive gift ideas for Christmas!
Inexpensive Gift Ideas for Her
If you want to show her how much she means to you with some inexpensive gift ideas, below are a few gifts that are bound to make her smile.
Meal Delivery Service Subscription
If your wife is always busy and ordering takeout for the family, that can quickly add up. Or, she may carefully shop at the grocery store and cook every single meal to save money. Either way, you may be spending an excessive amount of money, or your wife may be burnt out.
Find a happy medium by getting her a meal delivery subscription. It won't cost as much as takeout, and you'll still get homecooked meals, meaning it's healthier.
Since the boxes come prepacked with all the ingredients, your wife won't have to worry about grocery shopping. Plus, it can be an excellent opportunity to cook together and discover new dishes.
You can usually find coupons online, so you won't have to pay full retail price for these meal deliveries.
Check out our review of 12 meal delivery services and how to find the best deals.
Chore Coupons
This gift shows thought and appreciation, plus it's free! All you need is some pens, paper, and an envelope. You can even find free templates online.
If your wife's always overwhelmed by household tasks, this can be a meaningful gift to her. From offers of chore-free days to luxurious bubble baths and massages (given by yours truly), the coupon book can include all sorts of appreciative and loving gestures.
Scented Candles
Another thing that could help your wife relax is some scented candles. These are very versatile, as you can light them up in any situation. Whether she's reading a book, checking her emails, or cleaning the house, these scented candles can provide some cheap aromatherapy.
Scented candles are very easy to make, so if you want to avoid spending money at the store, you can create your own instead! While you'll have to spend a little cash to get the materials, they'll last you for a reasonable amount of time, so you can continually make more candles for her!
Here are a few other inexpensive gift ideas that she'll love for personal care!
Seeds or Plants for the Garden
Does your wife spend a lot of time in the garden? Then appeal to her green thumb by getting her some seeds or plants.
Many seeds grow into pretty flowers first before producing fruits or vegetables so that this gift can serve a dual purpose. For example, tomato seeds grow amazingly green vines and small flowers before producing tomatoes. You'll add to the scenery in the yard while getting some food out of it too!
Here are some gardening supplies that she will adore!
A Bottle of Wine or Two
Wine snobs may sneer at the thought of purchasing a bottle for anything under $50. However, the truth is that there are many wines out there that taste fantastic while being budget-friendly.
For instance, Trader Joe's usually features award-winning wines for under $10. At those prices, you can afford to pick up a bottle or two to wrap up for the special woman in your life.
Inexpensive Gift Ideas for Him
To show your husband how much you appreciate him this year, here are some gift ideas on a budget for him.
Streaming Subscription
If you've been thinking about cutting the cord on your cable subscription, a good alternative is to pick up some streaming subscriptions like Netflix or Hulu. That way, your husband can still enjoy his favorite shows, but without shelling out a ton of money.
Cable alternatives can also be a wise financial decision if multiple members of your household like to watch shows, as many of these subscriptions offer more than one login at a time.
Framed Family Picture
Does your husband work long hours at the office? This can cause him to miss out on some precious time with the family.
Let him know how much you love and appreciate what he does for the family by getting a memorable family photo framed. That way, he can keep it on his desk and look at it for some extra motivation.
While studio photos can be lovely for this idea, what's even better is candids. For instance, a picture of a day you spent at the beach can conjure up amazing memories, and all the smiles and laughs captured will be genuine.

Personalized Beer Pack
Gift baskets can be expensive, plus they're something you can easily put together yourself. You know your husband's beer tastes best, so why not personalize a beer pack for him?
Go to your local craft beer brewery and have a chat with the staff. Pick out some bottles for your husband or significant other to try and package them neatly in an inexpensive basket from the crafts store.
This is an idea that John would love! Shh don't tell!
Book a Getaway or Staycation
Maybe it's been a while since the two of you took some time off to enjoy each other's company. Or perhaps you haven't taken a vacation in years (or ever!).
Rediscover your love for one another by asking a family member to look after the kids while you get away for the weekend. If you're lucky, maybe you can even take a longer trip to somewhere like Las Vegas or the Dominican Republic.
Save up to $35!
Airbnb
Airbnb is a great way to save money on traveling by staying in private residences around the globe rather than expensive resorts! Sign up for an account through our link and receive $20 off your next stay of $200 or more, plus a $15 credit towards an activity of $50 or more.
Sign Up
Learn More
If you don't have the budget for an out-of-town trip, don't worry! You may be surprised at just what your local area offers.
For instance, think about exploring a town that's nearby where you live. It may have some unexpected gems, such as a historic mine, a breathtaking hiking trail, or one of our favorites, a winery tour.
Inexpensive Gift Ideas for Teens
Got a teen or two in the house? Then read on for some cheap gift ideas that'll blow their minds this Christmas!
Digital Steam Gift Card
If your teenagers are into video games, then they most likely have a Steam account. "Load up" a Steam digital gift card with a small amount, such as $10 or $20, and surprise them on Christmas day.
Steam runs regular sales, especially during holiday seasons. They even have mega summer sales annually, so if your teens can wait that long, they can snag even more games for less!
You can use these gift cards to teach your teens a valuable lesson in patience and money management.
Your video game lover may also like these digital gifts!
Mason Jar Hot Chocolate
Maybe your teens aren't at the age where you can trust them with the stove, but they're great with the microwave. Create your hot chocolate mix inside a cute mason jar for a quick and easy gift. Add some tiny marshmallows for some extra flair.
Since the weather's cold, they'll appreciate having a present they can use whenever they need a pick-me-up. All your teen has to do is unscrew the top, add water or milk, stir, and microwave!
Get your sweet treat together with these ingredients!
Gift Card for Music
Music can be a powerful outlet for teenagers who have an overwhelming amount of emotions to deal with. Show your teens you understand what they're going through by giving them the gift of music.
Whether they use iTunes, Spotify, or SoundCloud gift cards, $10 or $20 is more than enough to add some favorite tunes to their library. Use this opportunity as a bonding moment by asking your teens what music they're into once they've discovered your present.
If your teen is up for a different kind of gift card, make sure you check out CardPool. You can purchase gift cards at a discounted rate to save money as your inexpensive gift idea.

If you're in a hurry, try Amazon for a gift card. They'll ship it to you fast.
Framed Poster
Is your teen obsessed with a particular band or video game? You can find some relatively cheap posters to go along with their tastes. You may have to wait quite some time for shipping, so make sure you order early.
Once you receive the poster, you can then get an inexpensive frame and wrap it up for your teenager to tear through on Christmas morning. It's also a good idea for your other younger children if they have a fascination with a particular animal or kids' TV show.
Make the gift perfect with these additions!
Coupons for Driving Lessons
If your teenagers are near 16, then they've probably been bugging you about driving. While formal driving lessons may be out of the question, for now, you can still satiate their need to get behind the wheel by offering private lessons.
Surprise your teens by stuffing their stockings with driving lessons, courtesy of Mom or Dad. Not only will you show you trust your teenagers, but you'll also get to spend some quality time together. If your relationship with them has been rocky lately, this can improve things and bring your family closer together.
Inexpensive Gift Ideas for Children
Thankfully, young children are easy to please. So, there are tons of things you can give them for cheap on Christmas. Keep reading for ways to put a sparkle in their eyes!
Bag of Homemade Cookies
Kids love sweet things, especially if their parents make them. While they're out playing, bake a tray of your signature cookies. Act clueless when they come back in and question you about the lingering smells in the air!
Get a few cheap holiday bags from the local crafts shop and package up your goods beautifully. Leave the bags under the Christmas tree for your little ones to find in the morning!
Here's some supplies to help you get started!
Jar of Candy
Are your kids just nuts for sweets? Then, in addition to the bag of cookies, you can give them a jar of candy too!
Pick up a jar from your crafts shop and decorate it in a Christmasy fashion. Fill it up with your children's favorite candies and wrap it up.
Do let them know that they don't get to grab some whenever they want, though! The last thing they need is a sugar rush. Use the candy jar as a positive reinforcement tool. That way, they don't gorge themselves on treats, and you get better-behaved kids out of it.
Check out these sweet treats!
Handmade Stuffed Animals
Let's continue the theme of handmade gifts. If you have an artsy hobby (such as sewing, crocheting, or knitting), put those talents to use. Make some unique and cheap gifts for your kids!
If your kids love playing Pokemon or Minecraft or enjoy watching Harry Potter over and over again, consider making a stuffed animal of Pikachu, a creeper, or a snitch.
You can create your own patterns to give your children something no one else has. Or, if you're not adept at creating your own, you can find tons of free designs from art enthusiasts online.
Whichever route you choose, your kids will have a cheap but fantastically-made stuffed animal they can show off to their friends at school.
Board Games
Board games can be an excellent family activity where everyone gets together and puts away their smartphones. While some of the newer ones may be pricier, you can find bargains if you look on Facebook groups or other secondhand shops.
To give your kids a blast from your past, consider picking up games like Sorry! or Monopoly. These will typically be cheaper since the used board games will be in worse condition when compared to one from just a couple years ago. Even if you buy new, they'll be cheaper because they're less popular nowadays.
You can reminisce about your past games and entertain your children with some funny stories. They'll get a glimpse into your childhood and feel closer to you.
See below for a few childhood favorites!
Have a Wonderful Christmas on a Budget
With all these inexpensive gift ideas, you'll be able to have a festive time with your loved ones without having to dip into your emergency fund. Remember, the holidays are an expected expense, so set up a sinking fund ahead of time.
While some gifts won't be the most costly ones, they can mean significantly more to your family just because you've hand-picked them and put thought into it.
The most important thing is you celebrate and treasure your time with them. That is what the holidays are all about, after all! 
Do you plan to have yourself a budget-friendly Christmas or holiday? Let us know how in the comments!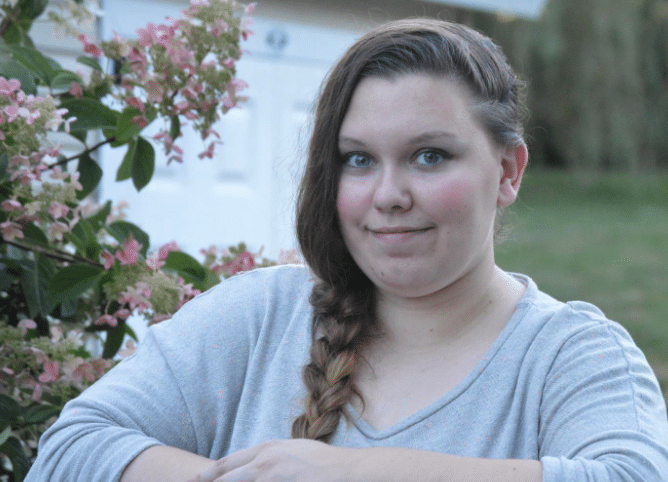 Samantha uses her BS in Finance and MBA to help others get control of their finances through budgeting, saving, investing, side hustles, and travel hacking. Due to following the FIRE Movement's principles, she was able to quit her high-stress job in the financial services industry in July 2019 to pursue her side hustles. She is now a full-time entrepreneur and blogger. When not working, she enjoys spending time with her dog "Simba" and traveling with her husband, John.