The holiday season is almost upon us. And you know what that means, right?
It won't be long before you're tearing through racks at the mall or scouring stores online in pursuit of the perfect gifts for everyone on your holiday list. It also won't be long before you're looking at your credit card statements in January and wondering how in the world you managed to rack up so much debt in such a short period of time.
Every year, Americans spend more than $700 billion collectively on holiday gifts. In the process, people rack up about $1,000 worth of credit card debt each—and almost 30% of them are still carrying that debt around by the time the next holiday season starts.
Do you want to avoid falling into this vicious cycle? Here are some tips that will help you survive the holiday season without breaking the bank
Start Preparing for the Holiday Season Now
The idea of preparing for the holiday season in July, August, or even September sounds crazy to most people. They don't want to devote a single brain cell to the holidays when they're still grilling hot dogs and worrying about heatwaves.
But, the earlier you can start preparing for the holiday season, the better! You'll put yourself in a much better financial position when you start preparing for the holidays at the end of the summer or, at the very least, the start of the fall.
In the past, surveys have shown that more than 20% of Americans start to purchase holiday gifts by the time October rolls around. You should consider joining them if you want to avoid overspending on the holidays this year.
Reflect On Last Year's Holiday Spending
It's important to address your holiday spending from years past, whether it was a win or work in progress. You can review credit card statements, receipts, and your bank account or budgeting tools to figure out what your patterns were.
It'll be important to understand how much you spent on each person in the past so that you can make goals for this year. You can also nip any bad habits like overspending or shopping at the last minute before it gets out of hand.
Brainstorm Ideas for Everyone on Your Holiday Shopping List
Is there anything worse than standing in a store on December 23rd and thinking, "What in the world should I give my spouse/mom/dad/brother/uncle/neighbor/co-worker this year for the holidays?"
A lot of people end up spending too much money during the holiday season simply because they wait until the last minute to put any thought into their gifts. They're forced to go with the first decent gift idea they have, even if they can't afford it.
You can prevent this from happening to you by brainstorming ideas for everyone on your holiday shopping list early on. If you're able to generate a few ideas for each person, it'll give you options once it's time to start your actual holiday shopping.
Create a Holiday Budget Early On
While you're in the process of brainstorming great gift ideas for everyone on your holiday shopping list, you should also create a budget for your holiday spending. Just remember to be realistic about what you can actually afford this Christmas, even if it's just to celebrate each other.
Your budget should include a dollar amount that you plan to spend on each person on your list. It should look something like this:
Children: $250
Significant other: $150
Mom: $75
Dad: $75
Siblings: $50 each
Nieces and nephews: $50 each
Best friend: $50
Closest coworker: $25
Neighbors: $20 each
Keep in mind that this is just an example. We're teaching you how to be frugal with your holiday season spending, remember?
Your goal should then be to look at both your list of gift ideas and your budget to see which gifts you can afford to buy.
You're free to rework your budget a little bit to adjust the spending that you do on each individual person. But, your total budget should remain the same. This is to prevent you from digging yourself into debt during the holiday season.
Find Ways You Can Save Money during the Months Leading Up to the Holidays
After you have a budget for holiday spending in place, you can find the best way to manage your money and fund your budget.
In some cases, people choose to pick up part-time jobs during the holidays to facilitate their holiday spending. Others choose to set up a sinking fund throughout the year. But, you might also be able to free up $745 (or whatever your total budget might be) by tinkering with the budget you use for your regular monthly spending.
If, for example, you spend $300 every month on eating out, you might want to eliminate eating out altogether in October, November, and part of December to free up the money you'll need for holiday spending.
It shouldn't be too difficult to find room in your existing budget to accommodate the spending you'll do throughout the holiday season.
Begin Shopping for Items on Your Holiday Shopping List Early
According to a survey, more than 50% of people don't finish their holiday shopping until the Saturday before December 25th every year.
These people put themselves at the mercy of retailers by waiting until so late in the game to shop. They aren't able to take advantage of the best deals when they put off holiday shopping until the last minute.
Don't be one of these people! After you have a list of gift ideas ready to go and a budget that matches up with it, start your holiday shopping. Even if it's super early in the year. Every item has a season where they'll cost more than others.
Doing this will benefit you in a big way. It'll give you the chance to shop around at different retail establishments for items you want. It'll also allow you to price shop online for gifts on your holiday shopping list.
Additionally, you can take advantage of various holiday sales throughout the fall and winter when you shop well in advance. From Veteran's Day, Black Friday, and Cyber Monday, there are several days where you can save money on purchases.
Utilize Online Discount Codes, Flash Sales, and Other Cost-Cutting Options
When you're in the process of shopping for holiday gifts early, you should keep a close lookout for coupons, discount codes, and sales.
If you're doing your shopping online, make sure you Google the name of the store that you're shopping at and "online discount codes" or "promo codes" before making a purchase. These codes are available for those willing to spend a few minutes looking for them. You can also utilize cash back sites like Rakuten to save extra money on your orders.
Sign up for email distribution lists created by online retailers you are interested in. Obviously, stores send out newsletters all the time about special flash sales that they're holding in the months leading up to the holidays.
You should definitely comparison shop no matter where you are. Don't buy anything right away until you've had time to do your research. Check every store possible to see where you can get the best deal. If you're in a store, show the lower price to the manager to see if they'll match it. You should also keep an eye out for any rebates or free shipping offers available.
Also remember that you don't need to purchase the top brand names all the time. They may not be the best option. So, research features and reviews to find what the best product actually is.
Whatever you do, don't ever pay full price for anything when you're shopping early for holiday gifts. There's no reason to spend that much when there are so many ways to save money and cut your holiday spending costs. Especially when you have plenty of time to search for deals.
Search for Discounted Gift Cards Online
Gift cards have become a popular holiday gift option for many people. But unfortunately, a lot of the gift cards that are given every year go unused.
In fact, studies have shown that upwards of $1 billion worth of gift cards aren't used each year. Some people forget that they have gift cards and don't use them, while others have gift cards to stores that they don't normally shop at.
Look around your house for any unused gift cards you might have. You can use them to shop for gifts on your holiday shopping list.
There are also sites out there that specialize in helping people sell gift cards they don't want, too. An example that we use all the time is CardPool. You can purchase deeply discounted gift cards to your favorite stores and restaurants.
By buying these gift cards, what you're doing is giving yourself access to free money. If you're able to buy a $50 gift card for $40, it'll give you an extra $10 that you can spend towards other gifts or slip in your pocket.
Make Gifts by Hand Instead
Do you consider yourself a crafty person? Put your skills to good use by making the people on your holiday shopping list gifts rather than buying them.
There are all kinds of DIY Christmas gifts that people will be excited to open during the holidays. Some good examples are:
Custom ring dishes
Personalized hand warmers
Homemade makeup holders
Holiday-scented sugar scrubs
These gifts allow you to put your own special touch on them. This will ultimately mean more to those who receive them and prove to be more memorable over time.
Offer Your Services to Those On Your List Instead of Buying Gifts for Them
If you're not crafty or don't feel comfortable with the idea of making your own holiday gifts, that's OK. Why not provide people on your holiday shopping list with your services instead?
Great photographer? Give them a coupon for a free photoshoot.
Plumber? Agree to give them one free service call over the next year.
Or if you're a chef, arrange to cook them dinner one night in the New Year.
These services won't cost you a thing (except your time). However, it'll be worth its weight in gold to whomever receives it. They're very budget-friendly options for those who are looking to scale back on their holiday spending.
Suggest A Gift Exchange to Save Money
A pollyanna, gift exchange, or "Secret Santa" is a great way to take the pressure off. Have everyone in your family pick a name out of a hat and quickly eliminate the gifts on your shopping list. Not only is this a fun activity for the holiday season, but you'll save money too.
Steer Clear of Buying Gifts You Know You Can't Afford
When the holiday spirit takes hold of you, it's easy to get caught up in all the excitement and buy things that you know you can't afford.
Yes, your spouse will love that new flat-screen TV for the living room. And yes, your parents will love the cruise that you're considering sending them on.
But at what cost? If you know you can't afford to pay for something and you buy it anyway with a credit card, it's going to come back to bite you in the end.
Keep your budget in your pocket or on your phone while you're doing all of your holiday shopping. Stick to it! It'll reduce the chance of you overspending on holiday gifts that are well out of your price range.
Avoid Spending a Fortune on the Hidden Costs
There are a lot of so-called "hidden costs" that come along with the holiday season. These costs include everything from holiday decorations to holiday food.
Try buying your decorations at the end of the season for massive discounts. You'll need to wait until next year to display them, but you'll save a boat load of money in the meantime.
Holidays also tend to revolve around big meals with family. However, grocery bills can really add up. Try splitting the costs, throwing a pot luck, or doing something outside of the typical turkey and ham feast.
Wrapping paper also fits into this category. Americans spend more than $3 billion each year on wrapping paper, bows, ribbons, and more.
Additionally, Hallmark, CVS, and grocery stores rob your wallet with greeting cards. Our go-to place for any type of card is the Dollar Store. They're a fraction of the price and the same quality!
You can even do without all of these things if you want. It's simple enough to save money by wrapping holiday gifts with the comics section of your local newspaper.
Or, if you don't want to do that, you should at the very least shop around for the right deals on wrapping paper and everything that goes along with it. By purchasing these things at a dollar store instead of a department store, you can potentially save a lot of money.
We've even purchased wrapping paper in bulk from Costco. Yes, you get a lot of it. But, you won't run out for years and it's so much cheaper. Remember where wrapping paper ultimately ends up – recycled or in the trash!
Track Your Spending During the Holiday Season
Far too many Americans close their eyes during the holiday season when it comes to spending and don't open them until January 1st rolls around. They're shocked to see how much they spent on the holidays when they check their bank or credit card statement.
Don't let this to be you! Keep a close eye on every dollar that you spend with regards to the holiday season.
By doing this, you can adjust your spending accordingly if you happen to spend a little more than you should have on someone's gift. You can also adjust your regular budget to account for any changes to your holiday spending budget.
Be more mindful of how much money you're spending during the holidays. It'll help you to avoid the shock that many people feel once the they're over.
Remember What the Holidays Are Actually About
It's easy to get wrapped up in all that comes with the holiday season. However, keep in mind that it isn't the beautifully wrapped gifts that make it special. The people you spend it with and the memories you make are what's important.
At the end of the day, your loved ones will understand if you can't afford the most lavish gifts. It's truly the thought and effort that counts.
Don't Allow the Holiday Season to Send You Into Debt
Much like singing Christmas carols and trimming the Christmas tree, going into debt during the holiday season has unfortunately turned into a time-honored tradition. Americans tend to lean on their credit cards too much during the holidays, which never ends well.
We're here to tell you to steer clear of debt! If you continue to do this year in and year out, it's going to drive you deeper and deeper into the hole over time. It's also going to prevent you from enjoying the holidays as much as you should.
It might even hinder your chances of ever retiring early and experiencing true financial independence. Check out our FIRE Guide to see how taking control of your finances and saving more money over the years is possible.
How do you prepare for the holiday season? Let us know in the comments!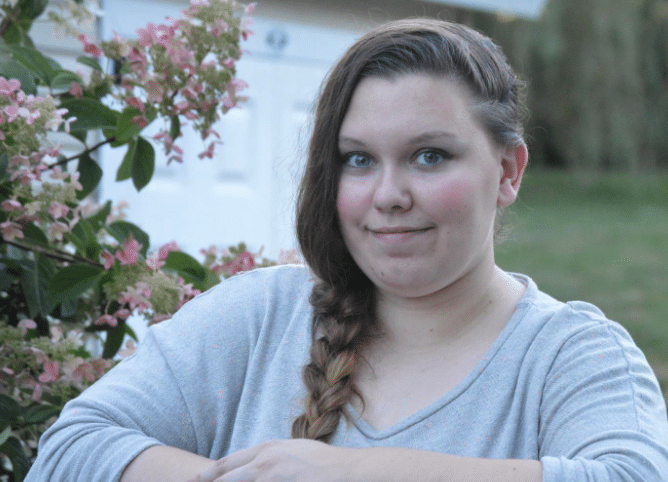 Samantha uses her BS in Finance and MBA to help others control their finances through budgeting, saving, investing, side hustles, and travel hacking. Due to following the FIRE Movement's principles, she was able to quit her high-stress job in the financial services industry in July 2019 to pursue her side hustles. She is now a full-time entrepreneur, freelancing coach, and blogger.