Are you searching for ways on how to make money as a teen?
Many teenagers are looking for ways to earn some cash but are unsure where to look or how to start. It can also be difficult to find time to make money between school, after-school activities, and maintaining a social life.
The good news is, with advancing technology and social media, it has never been easier for teens to start making money online. It's also common for teens to have more than one source of income these days as well.
This post will outline 28 of the best ways on how to make money as a teen, but the possibilities are truly endless.
Let's get started.
How to Make Money From Home as a Teen
As a teen, sometimes it can be challenging to land a traditional, part-time job. Here are some ideas on how to make money online as a teen.
Start a Blog
Are you someone who likes to write? If so, consider starting a blog about a topic you are passionate about or willing to research.
Blogs primarily make money with ads, affiliate marketing, and sponsored content. Once you decide on a niche for your blog, you can start to write content each week to teach others what you know.
Keep in mind that making money with a blog takes time. But if you stay consistent and work hard, someday you could make six-figures or more per year with your blog.
Take Online Surveys
Take Surveys, Get PAID!
Survey Junkie
5.0
Free to sign up. Get paid for taking online surveys!
Payouts available via PayPal or e-Giftcards.
Sign Up
Taking online surveys is one of the easiest ways to make extra money from home in your spare time. Most survey sites, like Survey Junkie, only require that you be at least 13 years old or older, and you can sign up right away to get started.
Although taking surveys doesn't pay a ton, it is something you can do right from your smartphone from anywhere in the world.
Tutor Online
If you are good at any specific subject in school, you can offer tutoring services to peers who need help.
Most tutors earn anywhere between $10-$20+ per hour, depending on the subject. This can earn you a decent amount of money if you are able to find enough clients to maintain this business part-time.
Sell Crafts on Etsy
Check Out Our Printables
Being crafty isn't for everyone. But if you can create your own products, you may be able to sell them on Etsy to earn some money.
Etsy is an online marketplace where people sell mostly homemade products.
On the platform, people make money by selling:
Jewelry
Artwork
Digital products
Home decor
Clothing
Wedding items
And so much more
You must be at least 18 years old to create a store, so you may need to ask a parent or guardian to help you create your Etsy shop.
Create a Youtube Channel
You may not know this, but there are a ton of teenagers earning thousands of dollars per month with their Youtube channels.
To get started, all you need is a smartphone or camera to shoot your videos. Once you have a decent following and a few videos under your belt, you can start earning ad income within months of starting your channel. Just choose a topic you enjoy and add content regularly.
Freelance on Fiverr or Upwork
If you have specific skills, you can make money even online as a teen by freelancing on Fiverr or Upwork.
Some ideas include:
Virtual assisting
Graphic design
Transcription
Proofreading
Digital marketing
And so many more
As a teen, you can start small by offering to do small gigs for a few dollars each. Once you build up a list of clients and have some positive reviews on your account, you can charge more for your services.
Some adults earn a full-time living freelancing, but you can still make a solid income doing this part-time.
Stream on Twitch
Have you ever dreamed of getting paid to play video games?
Many people actually make a full-time living playing games and streaming them on Twitch. You can earn a solid income just by streaming part-time.
To start, you will need to be good at playing video games that are popular. You will also need a webcam and the willingness to record yourself live playing in front of other people.
Once you have several subscribers and watchers, you will start to earn money.
Sell Stock Photos
Websites, blogs, and online businesses frequently need stock photos to match their content.
If you are good with a camera, you can upload your own pictures to stock photo websites such as Shutterstock, iStock, or Getty Images.
When a website or company chooses your photo to download, you will earn a small commission for each one.
Use Cashback Apps
Earn a $20+ Sign-up Bonus!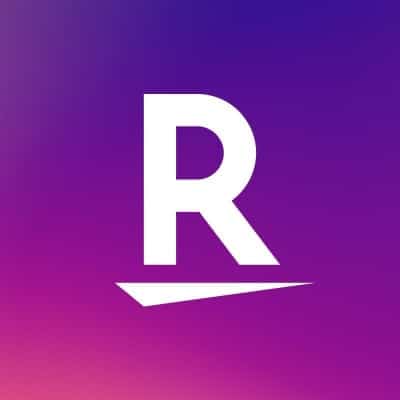 Rakuten (formerly Ebates)
5.0
Rakuten is a free and easy way to earn cash back and receive special bonus offers from over 2,500 stores!
Pros:
Free to use
Low payout threshold
Most major retailers partner with Rakuten
Cons:
Not available in some countries
Sign Up
Cash Back App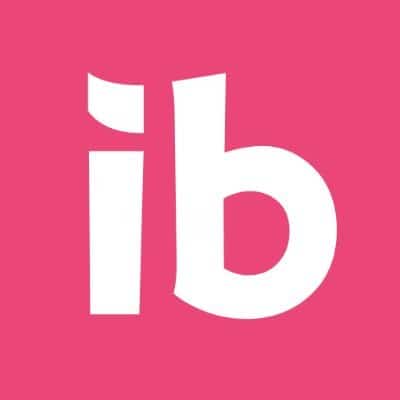 Ibotta
4.5
Ibotta gives you money for your purchases. Whether it's qualifying items from a grocery receipt or discounts through linked websites - saving money is simple!
Pros:
Earn up to $20 in welcome bonuses
Free & easy to use
Features hundreds of retailers
Cons:
Offers are store specific
Sign Up!
Using cashback apps such as Rakuten or Ibotta is a unique yet simple way to earn some free money.
Rakuten is one of the most popular cash back apps available today. With over 2,500 stores to choose from, you can earn cashback just for shopping online. They will even provide you with a $10 sign up bonus after you create an account.
Ibotta is another well-known cashback app that gives you cashback for scanning your in-store shopping receipts. After you sign up and scan your first receipt, you will receive a $10 signup bonus.
How to Make Money as a Teen Without a Job
This may sound shocking, but you can actually learn how to make money as a teen without a job.
Although finding a part-time job is one of the most common side hustle ideas for teens, it definitely isn't necessary. Let's look at some ways to make money without a job.
Babysitting
Babysitting is one of the oldest and most popular ways for teens to make money.
Parents will pay babysitters quite a bit of money to watch their kids during the day in the summer or if they go out for a few hours one night.
To start a babysitting business, ask around to friends and family if they need a babysitter. You can also hang up flyers offering your services.
If this doesn't attract clients, consider creating a profile on Care.com to find even more opportunities.
Buying & Selling
Buying items at low prices and selling them for higher prices (aka "flipping") is a great way to earn some extra money as a teen.
Start by selling some of your old items you no longer use on apps like OfferUp or Facebook marketplace. Then you can search for items at thrift stores and garage sales and flip them for a profit.
If you are uncomfortable meeting people in person, you can also sell your items on websites like Craigslist alternatives or Decluttr. Decluttr allows you to sell your old video games, technology, books, and more.
This is one of the easiest ways to sell off your old items without meeting strangers or having to create an eBay store.
Dog Walking
If you are the outdoorsy type and love dogs, consider starting your own dog walking business. You can make money by walking.
Although you need to be at least 18 years old to sign up for dog walking apps like Wag, you can offer these services on your own.
Simply hang flyers around your neighborhood, letting people know you are available to walk their pets.
Pet Sitting
Get Paid To Play With Animals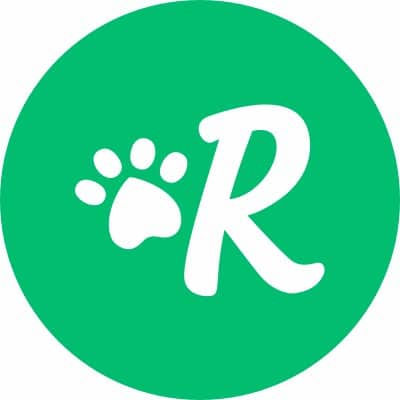 Rover
4.0
Gain access to the nation's largest network of pet parents. Explore one of these 6 great ways to earn including dog walking, pet boarding, doggy day care, house sitting, drop-in visits, and pet grooming services.
Pros:
You Set Your Rates
24/7 Support
Sign Up
Pet sitting is another fun job for teens who love animals.
Unlike dog walking, pet sitting includes watching other people's pets while they are on vacation or away for the day.
Consider pet sitting on Rover as a great source of income for teens, especially if you watch pets overnight.
Complete Tasks
Get Local Jobs
TaskRabbit
Connect yourself with busy people who are in need of local Taskers. Everything from home repairs to running errands, as a Tasker you can get paid to do what you love, when you want. Be your own boss. Set your own rates. Grow your business!
Sign Up
If you like to stay active, consider signing up for TaskRabbit to lend a hand by completing tasks for other people.
With Taskrabbit, you can be your own boss, set your own hours, and grow your business however you want.
As a Tasker, you can offer services such as:
Helping someone move
Personal assisting
Furniture assembly
Graphic design
Laundry and folding clothes
Home repairs
Painting
Yardwork
As so much more
If you are available to handle any of these tasks, you will earn a solid income with TaskRabbit.
Chores Around the House
Another effective way to earn money as a teen is merely asking your parents to do household chores in exchange for cash.
For example, you may be able to wash the cars, mow the lawn, or trim the bushes for extra money.
Offer Housecleaning to Neighbors
If your parents don't have any chores, try offering house cleaning services to your friends and neighbors.
You could even team up with a friend to take on larger projects.
Wash Cars
With car wash services becoming more popular, it is less common for kids and teens to make money doing this.
However, some adults prefer to pay young adults to wash their car over bringing it to a car wash.
Start by hanging up flyers in the neighborhood, offering your car washing services. Reach out to friends and family to let them know you are available as well. You never know, you may even receive a few large tips!
Mow Lawns
No adult likes to take time out of their day to mow their lawn.
That's why they will hire teens and young adults to do it for them.
To earn even more money, try offering other landscaping services like clipping hedges, trimming trees, or raking rocks.
Shovel Snow
If you live somewhere cold, you can offer to shovel snow off driveways for your friends and neighbors for money.
Although this is more of a seasonal job, you can earn quite a bit of money as a teen by doing this.
Work at a Farmers' Market
Working at a local farmers' market is great if you are skilled in baking, creating household products, or gardening.
Visit your local farmers' market to get some ideas of what you can sell. Choose a product that isn't already available there, and that is simple enough to make.
Then have a parent or guardian help you contact the market owners to book a spot to sell your products.
Music Lessons
If you have a knack for playing one or more musical instruments, use your musical talents to host private music lessons.
Parents are typically willing to pay a decent amount per hour for music lessons for their kids.
This can be a great opportunity to get paid to do something you love as well!
House Sitting
House sitting is another great opportunity to make money as a teen.
When adults go on vacation for long periods, sometimes they will pay teens and young adults to watch over their homes.
You may need to keep up with chores, watch/feed pets, water plants, etc. Plus, house sitting typically comes with free meals!
More Ways for How to Make Money as a Teen
Finding a part-time job as a teen is one of the quickest and easiest ways to earn a consistent income.
Getting a job early in life can also help you determine your interests when you are out of school and looking for a career. It can also provide you with quite a bit of work experience.
So if you are looking to make a reliable source of income while still in school or saving up for college, consider applying for one of these jobs.
Food Delivery
The average driver earns $23/hr!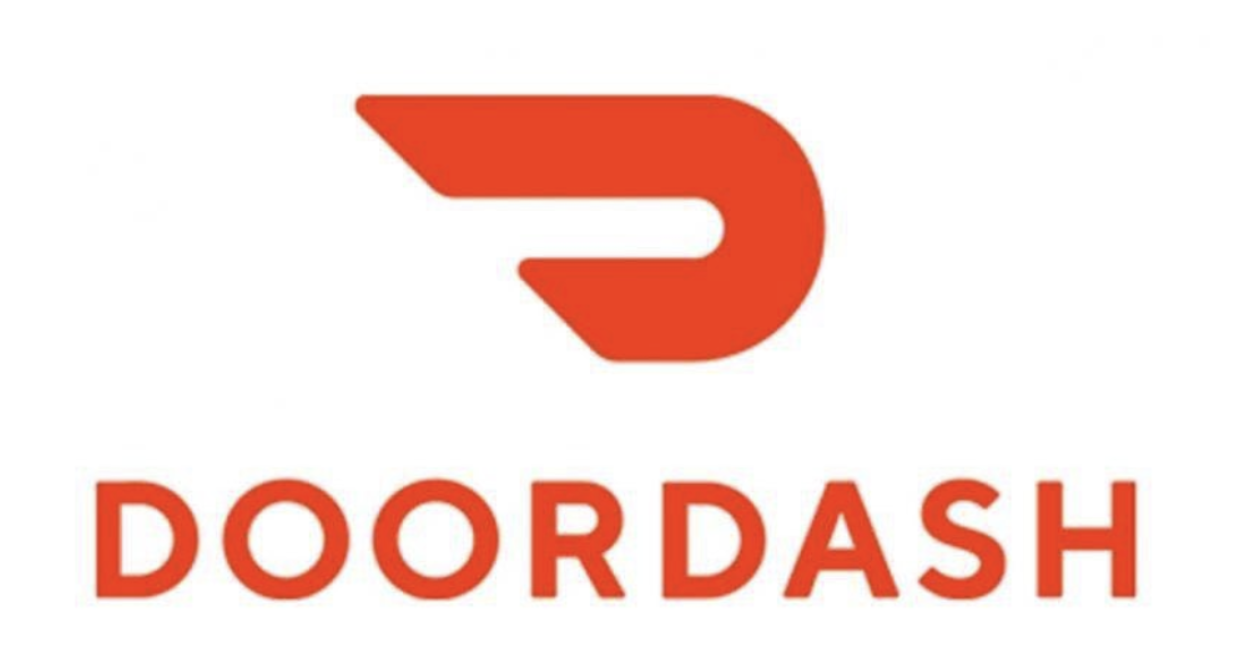 DoorDash
5.0
Get started delivering food with DoorDash.
You choose the time and delivery goals as your own boss.
Pros:
Fast Payment
You Pick Your Hours
Preview Pick-up/Drop-off Locations
Sign Up
Actual earnings may differ and depend on factors like number of deliveries completed, time of day, location, and expenses. Hourly pay is calculated using average Dasher payouts while on a delivery (from the time you accept an order until the time you drop it off) over a 90 day period and includes compensation from peak pay, tips, and other incentives.
Sign Up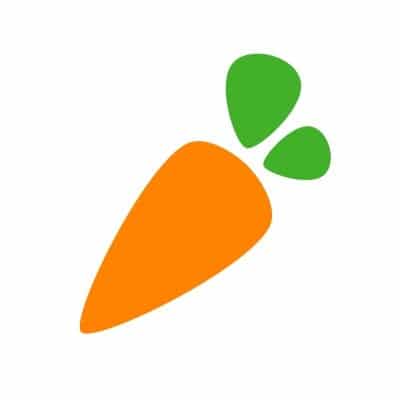 Instacart Shopper
4.5
Instacart is one of the biggest online grocery delivery companies. You can earn over $20 per hour shopping and delivering groceries to people through the app!
Pros:
Work When You Want
Mileage Deductions
Earn Tips
Cons:
Vehicle Wear & Tear
Gas Costs
Apply Now
Delivering food with services like Instacart and Shipt is an excellent way for teens to earn money.
Instacart is an app that provides customers with same-day grocery delivery and pick-up services. The customer will shop at the store of their choice on the app and then place their order. The Instacart shopper will then find the items at the chosen store and deliver them to the customer's door.
Shipt is also a grocery delivery app that offers same-day delivery to its customers. Like Instacart, the shopper will shop for the items and then deliver them to the consumer.
As a grocery deliverer, you can earn a decent amount per hour plus tips.
Check out our review of Shipt vs Instacart to see which side hustle is best for you!
Lifeguard
A lifeguard job is great for teens because you typically only need to work during the hot summer days when school is out.
These jobs also usually pay higher than minimum wage.
Camp Counselor
Camp Counselor jobs are also typically only held during the summer. And you can pick a camp that interests you, like basketball, girl scouts, church camp, etc.
This job teaches you how to make money as a teen while you get to teach young kids about your interests.
Movie Theatre
Working at a movie theater as a teen comes with quite a few perks.
The pay is typically higher than minimum wage, and chances are you will be able to watch a lot of movies for free.
It is also easy to pick up extra shifts during the summer when the theatre is the busiest.
Golf Caddy
Becoming a golf caddy is a popular job for teens looking for their first job.
If you can find a golf caddy position at a larger clubhouse, you may be able to network and meet successful people that can help you out later in life.
This is helpful when applying for a specific college or even finding a high-paying job after high-school.
Retail
Working a retail position is one of the most rewarding jobs to take as a teen because it provides sales experience.
It is also great for learning how to talk to people and handle customer service problems.
How to Make Money Fast as a Teen
The best way to make money fast as a teen is to simply choose one or two of the options above and get started.
Applying for a part-time job can help you earn money now while building up other income streams if you prefer to earn money on your own.
On the other hand, starting your own business and working for yourself can potentially earn you a lot more money than a typical part-time job.
And by working for yourself, you can make your own hours and sometimes set your own hourly rates.
What to Do With Your Money
Now that you have learned some ways to make money as a teen, you may be wondering what to do with it.
Here are some ideas on what you can do with your new-found money.
Save It
As tempting as it is to spend all your new money, one of the best things to do is save it for the things that matter the most.
If you are looking to buy a car, move out of your parents' house, or save for college, you will need to have a considerable amount in the bank.
It's okay to treat yourself every once in a while. Just keep in mind that the more money you have saved for the future, the better off you will be.
Invest in Yourself
Another option for using your money is to invest it in yourself.
This could be saving up to buy online courses or books to learn new skills. Or hiring a mentor or life coach.
These new skills can help you reach your goals and find ways to make even more money in life.
Reinvest in Your Business
If you decide to start one of the businesses listed above, such as blogging or Youtube, you will need a consistent cash supply to keep it going.
Instead of blowing through all of your money, consider reinvesting it into your business to potentially earn even more money.
Final Thoughts
As stated above, it's possible to earn extra cash as a teen in more ways than one.
You can choose more than one option from above to maximize your earning potential. There are many different jobs available. Even if one of these ideas doesn't work out, no worries! Try another and another until you find one (or more) that fits.
The possibilities are endless, and it's never too early to start earning money.
Make money online doing the things you already love. Enjoy watching movies? Check out this article for 15 ways you can get paid to watch movies! Alternatively, if you enjoy reading books, check out this article on how to get paid to read books!