If you have been in business, getting an emergency loan to clear cargo at the airport is no big deal. You will come across many instances where you need to borrow money to top up your business inventory, pay the employees, or even have some decent cash flow for office expenses as you wait for invoices to clear. At times, businesses also depend on lines of credit and good relationships established with their suppliers to keep operations going and avoid unnecessary delays.
Whichever the case is, getting funding for your business is not always a walk in the park. A lot is demanded from you as a business owner. Many lenders will want to assess your credit, seek clarification, request documentation, and so much more before approving your application. Every lender wants to work with a business they are sure can pay their money back within the agreed timeframe. So they're sure they'll make a profit, the lender has to do thorough research before entrusting you with their money.
Moreover, different lenders have different requirements and procedures. The terms, interest rates, and conditions will also vary from one lender to the other. As a business owner, this is why it pays to get as much information about business loans as you can, as early as possible. In this piece, we shall cover a few pointers (more of steps) on how to acquire a business loan. Let's count together.
1. How Much Do You Need?
Even before you approach a lender, figuring out how much you need should obviously be among the first few things you need to do. Well, this will largely depend on your business goals and the needs you want to fund. It will be dictated by your goals, whether you want to pay salaries, buy real estate property, acquire equipment, or purchase assets like cars.
With your needs defined, it is also easier to estimate how long it will take you to pay off the loan, and where the borrowed funds will come from. The last thing you want is for your business to end up sinking into debt just because you didn't make such considerations. Your needs and income flow will also dictate which lenders to approach.
2. Research and Identify Potential Lenders
Lender research is one of the most crucial things to do when looking for a business loan. Different lending institutions have different lending capacities. Their approval criteria, requirements, and processes also vary widely. With careful and dedicated research, however, you can choose the most suitable candidate to meet your business financial needs and expectations.
In this case, there are several categories of lenders. Among the many options available, some options to consider include the following:
Peer to peer:
These are lenders who are willing to sit and listen to your story and your business plans. These people are those who are interested in your growth. Most P2P lenders are business owners, so they can serve and advise accordingly.
Direct lenders: These are lenders you are in direct contact with, with no third-party intermediary for your loan application. They include banks, online lenders, investors, and credit unions.
Special lenders:
These are lenders who come to your rescue when you need them most, basically in special circumstances. If you were hit by a truck on the road and suffered injuries as a business person, a legal funding lender could be the institution to approach. They provide lawsuit loans to help you deal with the financial hardships associated with personal injuries as you await settlement. The best part is that these loans are forgivable, so you don't have to pay the borrowed money back if at all you don't win the case.
Lending marketplaces:
These are online companies featuring a pool of individual financial investors out to profit from lending. They lend money to you based on your qualifications. Once you key in your information, the system pairs you up with the most suitable lender to meet your needs. Some lending marketplaces actually issue business startup loans, but you may need to demonstrate a convincing business model, great credit, and proven track record or financial success.
With the above information in mind, it gets easier to pick a lender who will suit your business financing needs. However, there are still some factors you need to consider. Some of these include:
How great is my credit score?
How long do I take to repay a loan?
Which lenders do I have a relationship with?
How much do I need?
Notably, some factors are non-negotiable. Your research should guide you into making the right choice.
3. Gather your Documentation
Getting a loan is not something you think about overnight and wake up to collect money in the bank. No. There are chronological accounts that need to be taken for you to get the money. Different banks need different documents for a loan application and approval. Once you have identified a prospective lender, know what paperwork and records they will need to give you the bucks.
If you are in a new business, some lenders may be hesitant to finance you. Why? Because you do not have any business credit history or proven revenue to show that you are worthy of the loan. But interestingly, startup businesses secure the shot better when they draft a business plan and present it to the institution they want to work with.
If you have been in business, have your tax return documents, account statements, credit history, licenses and registrations, legal contracts, and any relevant financial documents. An updated business plan for your business expansion should help attract a higher limit in some instances.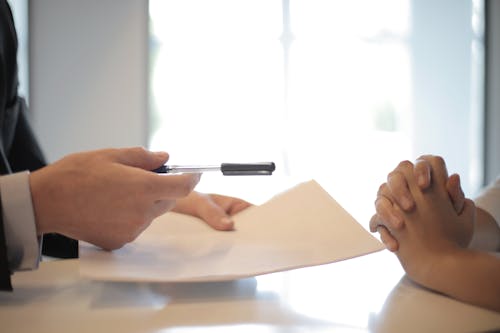 4. Weigh Your Application Approval Chances
There comes a point in life where you have to hide your dark side or consider alternatives. When seeking a business loan, you have to know precisely what your lender wants. If their demands are too high, you can filter some disadvantages to suit your qualifications, but things such as your credit scores directly affect your lender options.
Moreover, some lenders are straightforward enough to give you a yes or a no answer upon application. Some will ask you for everything else, only to disappoint or excite you, days after you filled the application form. This is why it pays to weigh your options carefully and determine which lender is likely to approve your application.
Also, some lending institutions have both online and offline application forms. Others are strictly online or offline. It is up to you to pick the option that works best for you. If you think of taking a business loan, improve your credit score and have a clean credit sheet. That improves and establishes an appealing thought to a lender once you have presented the relevant documents.
5. Learn How Banks Do Their Assessments
You're not going to ask for a loan and get it instantly. Keep that in mind. The bank on its own has to assess your financials from different angles before the approval decision is made. As mentioned earlier, lenders check several factors before making a loan approval or rejection decision. First of all, they want to know how you make and manage money in your business. They also check to see your credit score, credit history, business industry, owned assets, and account cash flow, among other significant factors.
These assessments vary from one bank to the other. Therefore, you need to identify a bank that will suit your needs beforehand. For instance, on the cash flow factor, the lender needs to ensure that you can make payments without failure. By assessing your financial statements, they can tell if the amount of money circulating in your business allows you to get a decent profit enough to repay the loan. On top of your bank statements, they will look at things like:
Sales receipts
Recorded revenue
Expenses
Invoices
Financial reports
Any existent or past lines of credit
Your credit report
If a lender's assessment does not make you comfortable, move to the next till you find one who suits your needs.
6. The Type of Financing
What type of business are you handling? Well, you do not need to be a financial expert to understand the financing you need for your business. No! However, you will need to know the type of financing that will accommodate your business and its current financial situation.
As hinted earlier, not all loans are the same. Each with its own perks and demerits, some of the common types of business financing include the following:
Small business administration loans (SBA)
Traditional bank loans
Non-bank online loans
Merchant cash advance
Angel investors
Cash flow loans
Business credit cards
Venture capitalists
Vendor financing
Lines of credit
Among others
The terms, maximum amounts, interest rates, and conditions will vary from one business finance option to the other. Once you understand the nature of your business, it will be easier for you to know the type of financing you need.
Getting a business loan is not something to approach uninformed. However, it doesn't have to send you into depression either. With the few pointers above, you will hopefully find the best loan to suit your needs.