There's one major downside to quitting your 9 to 5 and working for yourself – health insurance. When you're self-employed, there isn't a group health insurance plan that accepts everyone and has lower rates for the group.
Instead, the pressure is on you to find health coverage. It sounds like climbing Mt. Everest, but today it's not as hard as you may think to get health insurance for freelancers. You just have to think outside the box.
13 Ways to Get Health Insurance For Freelancers
We Recommend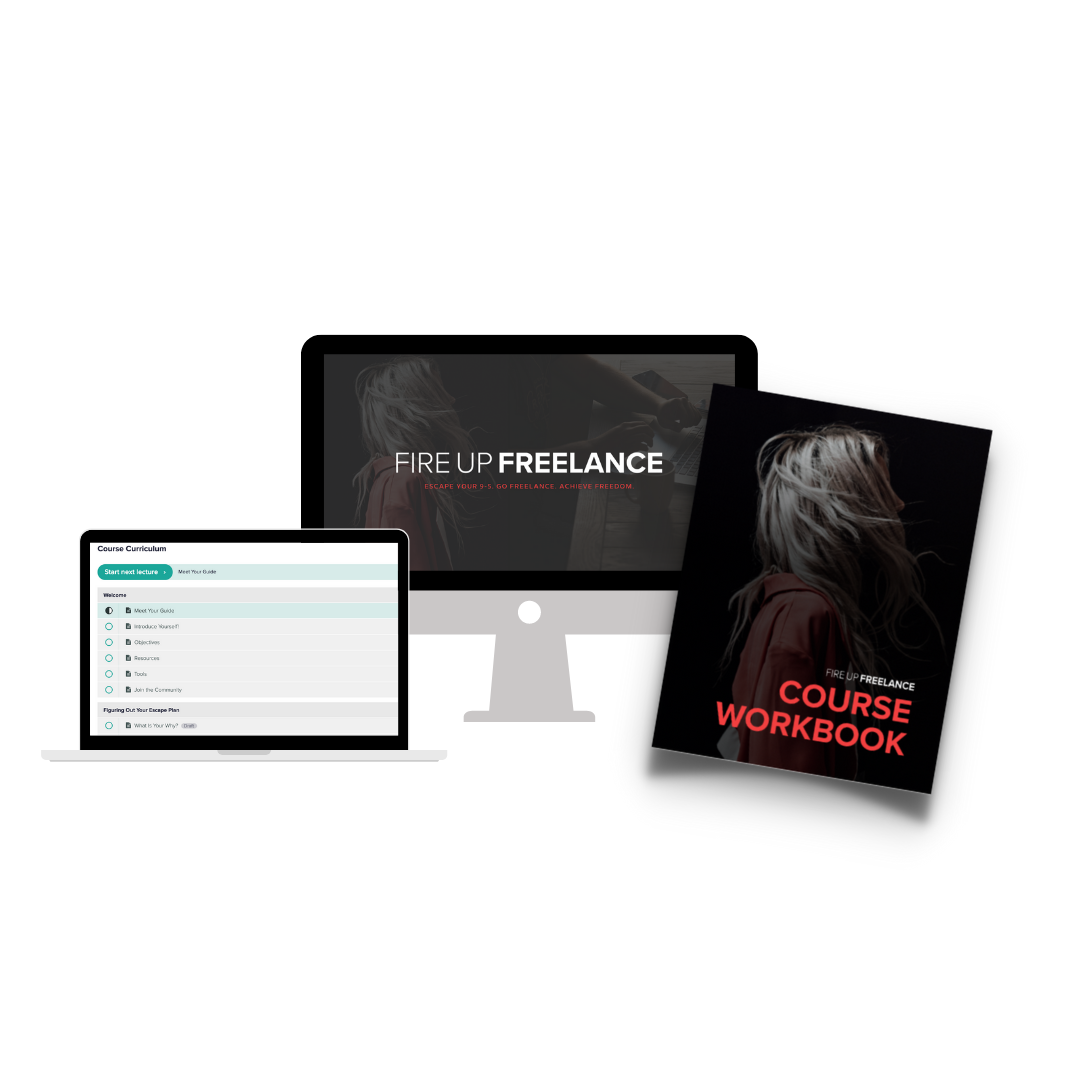 Fire Up Freelance
Are you ready to transition from exhausted employee to freedom-filled freelancer? Join the Fire Up Freelance program to get all the training, templates, and tools you need to start a booming freelance business and escape your 9 to 5 job.
Join Now!
Getting health insurance for freelancers doesn't have to feel impossible. With a few tweaks, and knowing the right people, you can get self-employed health insurance or even jump on the back of another policy.
Here are the top ways to get health insurance when you work for yourself.
1. Spouse or Parent's Health Insurance
This is the easiest way to get health insurance for freelancers. Check to see who in your family you may be eligible to jump on board with their insurance. Two common examples are your spouse or your parents.
If you're married and your spouse has health insurance at his/her job, see if you're eligible to be covered too. If you're single, but under age 26, you may be on your parents' health insurance policy too, thanks to the Affordable Care Act.
In either case, watch your timing. If you don't enroll with them when they're first eligible, you may have to wait for open enrollment unless you have a qualifying 'life change' that allows you to jump on early.
Insurance companies call it qualifying life events and they include:
Family changes (marriage or divorce)
Death of the person carrying the insurance
Job change
Relocation and losing insurance as a result
Speaking of the Affordable Care Act, if you can't jump on someone else's insurance policy, you may get your own through the Healthcare Marketplace.
2. Affordable Care Act
The Affordable Care Act created the Healthcare Marketplace, which is a marketplace of hundreds of insurance options. Like group insurance, you may only enroll during specific times. Open enrollment occurs November 1 – December 15 each year. But if you have a qualifying life event like we talked about above, you may have a small window of opportunity to get insured.
Before you apply for insurance through the marketplace, see if you're eligible by answering the questions on your state's marketplace webpage. They'll ask questions about your life and income.
3. Health Insurance Subsidies
The income questions determine if you're eligible for a supplement, aka insurance discount. Take advantage of any help as the marketplace premiums can be costly. Subsidies are based on your income and how it compares to the area's average income for your family size. The subsidies change each year. You must re-verify your income each year to determine the amount you'll receive.
4. COBRA Coverage
If you left your 9 to 5 recently, you may be eligible for COBRA insurance. COBRA stands for Consolidated Omnibus Budget Reconciliation Act, which provides employees who left their job (willingly or not) access to the same healthcare coverage for 18 months.
Here's the catch.
You cover the entire premium. If your employer contributed to your insurance premiums before, they won't once you leave. The premiums you pay maybe 10 – 15% more than the amount to account for the administrative work involved in providing coverage.
If you choose it, you'll pay the insurance company directly. Make your payments on time because one missed payment will cancel the policy.
5. Freelancers Union, Professional Groups, and Associations
Group health insurance doesn't have to be through an employer. Freelancers have options to join the Freelancers Union, and other professional groups or associations. If you belong to any groups, find out if they have group health insurance coverage. All it takes is a group to come together and negotiate rates with an insurance company for anyone who belongs to the group.
For example, the Freelancers Union works with insurance companies to offer health insurance options to freelancers. You can see if you'd be eligible here.
6. Medicaid for Low Income
As a self-employed individual, you may be eligible for Medicaid or insurance for low-income families. Each state has an income limit based on the area's average income and your family size. If you have kids, they may also be eligible for the Children's Health Insurance Program in your state. Each state has different programs with different premiums. You may pay nothing or just a small amount for coverage until your income increases.
7. Supplemental Plans
Sometimes we need more than basic healthcare coverage. Freelancers have access to a large number of supplemental plans that may make other areas of your life more affordable. Common examples include:
Vision or dental insurance
Disability insurance
Long-term care insurance
Think about your situation and what's bound to be an issue for you. For example, if you wear glasses or have a lot of dental work performed, vision or dental insurance may be a good investment. If you only get routine eye and dental exams, though, the cost may be too much.
Disability or long-term care insurance focuses on the 'what ifs' in life. If you couldn't afford to not work or to cover long-term care, these policies make it more affordable.
8. Short Term or Temporary Insurance
If your situation with no insurance is temporary, you may apply for short-term or temporary insurance. These plans cover you (and family members if applicable) for a few months. Each state differs in how long the plan lasts, but it's usually six months.
Some states allow you to renew the policy repeatedly, using short-term insurance as a long-term solution. Each state differs, so check with your local health insurance agent to find out.
Note: Short-term policies aren't subject to the Affordable Care Act rules, so insurance companies can exclude certain illnesses, injuries, or conditions from coverage.
9. High-Deductible Private Health Insurance
If you've exhausted all options above, you have another choice – private health insurance.
Prepare yourself – it's expensive.
The best way to knock it down is to take a high-deductible policy. We're talking high, like $10,000 – $20,000. You're probably thinking at that point, why have insurance, but there's a reason.
Let's say you have a heart attack and don't have health insurance. It could cost you $50,000+ depending on the severity of the treatment needed. If you could shave $30,000 – $40,000 off that cost, you'd feel much better.
So what's the tradeoff?
If you take the lower, more affordable deductible, you'll pay sky-high premiums for insurance you might use. Instead, take the higher deductible, pay the lower premium and save the difference. If you need to use the insurance, you'll have the money saved, but you earn the interest along the way rather than paying higher premiums.
10. Health Saving Account (HSA)
If you have a high-deductible insurance plan, consider setting up an HSA (Health Savings Account) too. An HSA has similar tax advantages as a retirement savings plan.
You contribute funds pre-tax, which lowers your tax liability and allows your funds to grow tax-free. If you use the funds for eligible healthcare expenses, you don't pay taxes even when you withdraw the funds.
11. Health Care Sharing Ministries
If you belong to a church or other religious group, ask if they participate in health care sharing. This isn't a health insurance policy, but a group that pools its funds to cover healthcare costs.
Each health care sharing ministry has its rules and regulations. For example, they may only cover certain health conditions or have specific rules regarding what they'll cover or not cover.
12. Industry-Specific Health Insurance
Some associations or industry groups offer group health insurance for those who are members. Industry-specific could mean a group for the industry you work in, an alumni group, or even a religious group.
13. Pay Cash or Use a Flat-Fee Doctor
If you don't want to pay health insurance premiums monthly, two other options are to pay cash or use a flat-fee doctor.
If you pay cash, try to do so upfront. Doctors and hospitals may offer a discounted rate for upfront payment in full. They know they won't get the full amount they charge from insurance companies, so they may offer a discounted rate for your upfront payment.
Some doctors (not hospitals) offer a membership-type option. You pay a monthly fee and in exchange receive unlimited monthly visits. This works for doctor's visits mostly and may be a good option if you see a doctor regularly.
How Much Is Health Insurance for Freelancers?
Health insurance for freelancers can cost anywhere from $100 a month to $1,000 or more a month. It depends largely on where you live, who you want covered, and the type of coverage you want. For example, a high deductible policy should cost much less than a policy with a low deductible. Other factors affect pricing too including the amount of coverage, the type of medical visits it covers, and who you're insuring (just yourself versus your entire family).
Tips for Getting Health Insurance for Freelancers
Consider a high deductible – Don't take on a deductible you can't afford, but think about the premiums and how much you'd save. Saving money each month is usually a better bet than overpaying in premiums and only possibly using the insurance and taking advantage of the deductibles.
Use the healthcare marketplace first – If you want true ACA compliant insurance, go through the marketplace. While you can contact insurance companies yourself, they may or may not cover everything you need covered. ACA compliant insurance must cover you.
Don't assume COBRA is best – COBRA coverage is nice to have, but if the cost will put you over budget, there are likely other options in the marketplace. Losing your job is a 'qualifying life event,' giving you 60 days to get coverage.
Work with reputable agencies – If you go off on your own, work with groups or associations, such as the Freelancers Union so you know the information you receive is legit.
Take advantage of the tax deductions – If you're self-employed, you may be eligible to deduct your health insurance premiums from your taxable income. This is only for self-employed individuals, not businesses.
Work with an independent health insurance agent – Don't try to make heads or tails out of health insurance without talking to an expert. If you'll go outside of the healthcare marketplace, work with an agent from a reputable insurance company who can guide you.
Find the Most Affordable Health Insurance for Freelancers
Health insurance for freelancers can be expensive. If you're looking for affordable health insurance for freelancers, exhaust all government assistance first. Make sure you don't qualify for Medicaid or a government supplement for marketplace insurance first.
Once you exhaust those options, consider your other options by looking at your memberships or options for memberships to get group healthcare coverage. If no options apply, look for a high deductible policy and open an HSA to make the most of your money.
Want to calculate your income based on your hourly rate or vice versa? Check out our Salary to Hourly Calculator!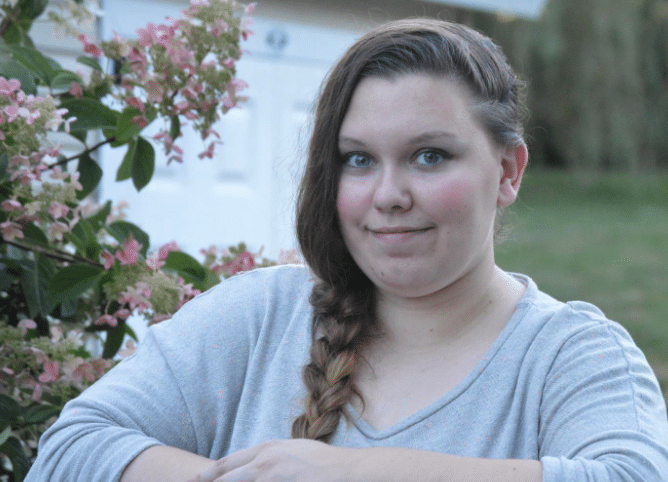 Samantha uses her BS in Finance and MBA to help others control their finances through budgeting, saving, investing, side hustles, and travel hacking. Due to following the FIRE Movement's principles, she was able to quit her high-stress job in the financial services industry in July 2019 to pursue her side hustles. She is now a full-time entrepreneur, freelancing coach, and blogger.