Being a first time home buyer can be quite nerve-racking. Buying your first home is a big step in anyone's life. It's also one of the largest financial obligations that most of us will take on. With that, it's a process filled with several decisions that need to be taken seriously.
This comprehensive guide on buying a home will discuss everything you need to know, especially as a first time homebuyer. From the first step of deciding whether it's right for you to the days leading up to the big move, we're going to look at how to ensure that it is financially and personally the right move for you.
Is Now the Right Time To Be a First Time Home Buyer?
First of all, it's important to ask yourself whether you should be buying a home right now. If owning a home is on your mind, it may feel like a senseless question, but it's important not to jump into anything too quickly.
Buying a home is a tremendous financial commitment, so making this commitment at the wrong time could cause your finances to flounder. If you do decide to buy a home, it offers more stability than renting but more financial risk.
To ensure you can handle it, you should ask yourself the following questions:
Do I Have a Good Credit Score?
A healthy credit score shows lenders that you're reliable for long-term financial agreements. Lenders are willing to offer better terms to borrowers with good credit. A few things they might offer include lower interest rates and more loan term flexibility.
If your score is on the lower end then you could be paying thousands more in interest.
Is My Income Stable?
Home loans have an average term length of 30 years with a fixed rate. If you take them on, you need to ensure you have an income that's stable enough to provide for that term. Of course, there's no guarantee on any job or income, but if there are clear indications of income instability right now, you might want to hold off on buying.
Regardless of whether you're a first time home buyer or not – lenders want to ensure that you're going to do your part and pay the bill every month.
Will I Need to Move in the Future?
When buying a home, you should ensure you're choosing an area that you're likely to want to stay in for decades. If that doesn't describe the town or city you're currently living in and looking at buying in, then you should think about waiting to see where you end up, first.
You can run the math to determine if buying vs renting makes sense for your timeline.
What's the Real Estate Market Like Right Now?
As it stands, home prices have been steadily rising, though this can differ from city to city and even postcode to postcode. If you are living in a 'hot' market, then you may want to hold off until things cool down again.
First Time Home Buyer Mistakes to Avoid
Before we break the process of buying a home down into any more detail, it's important to look at things to avoid. Many people make mistakes when buying a home. This can lead to a more expensive, stressful, and time-consuming experience.
Let's take a look at some of the most commonly made mistakes.
1. Not Calculating How Much House You Can Afford
It's easy to underestimate the costs of a house, either by not working out how much of your income you can really set aside or by failing to factor costs beyond the purchase itself. We will talk more about this later.
If you're purchasing a home with your spouse, make sure you're both on the same page with these numbers. This process can often be stressful, but try to stop money fights before they have a chance to happen.
2. Not Qualifying for a Mortgage Before Looking
You can't secure a home loan until you have made an offer. However, you can be pre-approved. With a preapproval, you can make an offer in good faith with the ability to make the down payment needed to approve for the loan. Otherwise, you will have to go through qualification late into the buying process, slowing things for both you and the seller.
3. Assuming Every Property is Negotiable
Most properties are, but you shouldn't operate on this assumption. You can waste time making offers that get you nowhere, and could even upset the seller enough to disregard you as a buyer. Always check with the real estate agent about the seller's position before attempting to negotiate.
4. Only Looking at the Surface Level
A lovely garden and some great interior staging can help a home shine, but it can also distract you from the real quality of the home. Take the time to look at walls, floors, ceilings, and the elements of construction that really contribute to how comfortable the home is.
Make sure to get a third party inspection report before closing on the house. You'll want to be aware of any potential problems before you close the deal.
5. Letting Perfection be the Enemy of Progress
We all have a dream house. Few of us will ever see it, nevermind own it, though. You can have your standards, but it's important to prioritize them into "needs" and "wants."
Are you really willing to give up a house that meets all of your needs because it's missing a couple wants? If so, you could be spending a very long time searching for the right place to call home.
For most first time home buyers, their first home doesn't end up being their last home.
Finding Your Home Budget
As a first-time buyer, you're likely to face a lot of unknown factors. It's important to maintain a level of certainty where possible, and creating a budget for buying a home can help you do that. Creating a budget can help ensure that you don't become house-poor by buying a home that ends up costing too much for you to handle.
Need a good place to stash your cash while you work on saving up for your down payment? Check out CIT Bank
How Much Should My Mortgage Be?
When looking at a mortgage, it's easy to get obsessed with how much house you can buy. After all, a more expensive home will make you happier, right? Wrong! You do not need the biggest house you can afford in the nicest neighborhood in town to be happy.
As you decided on the total value of your mortgage, think about the monthly payments. What are you able to afford comfortably without any worries? You don't want to be stressed about making your mortgage payments. Instead, find a home that suits your needs without stretching your budget too far.
Many suggest a rule of thumb at 25%. Meaning that your housing shouldn't cost more than 25% of your income each month. However, this is a purely personal decision. You can choose to cut down this percentage even lower or allow it to drift higher. Make the choice based on your values.
We currently have a mortgage payment that is about 10% of our gross income. This allows us to save a lot more money per year!
It's Not All About the Mortgage
The mortgage might easily be the largest expense to consider when buying a home, but it's far from the only one. It's easy as a first time home buyer not to think about or consider all of the additional expenses that come with being a home owner.
Owning a home comes with many financial obligations, including the following:
Homeowners insurance
Maintenance and upkeep
Utilities
Repairs
Taxes
The age of the home, the condition of the home, and the climate of the area will influence these costs. However, it's important to do what you can to figure out these costs as accurately as possible before you make an offer on any house.
Do some research about homeowners insurance prices in your area, look up the property taxes assessed for the house this year, check into the utility company to see their prices, and consider the inspection report of the home.
Choosing a Home Loan
Your budget will play a large role in determining what kind of loan you end up choosing. However, it's important to be aware of the different providers and the different loan types that they're able to offer you.
First, let's start by looking at what kinds of home loans, aka mortgages, are available.
Common Types of Loans for First Time Home Buyers
Conventional Mortgage. This is a private home loan not backed by the government, traditionally available on 30-year terms to borrowers with a good credit score, income stability, and a sizeable downpayment for the home.
FHA Loans. These loans are backed by the Federal Housing Administration and are primarily made available for those who may not qualify for a traditional loan. They tend to have a downpayment of at least 3.5% but have less stringent restrictions when it comes to credit score requirements. Borrowers should also account for the additional cost of mortgage insurance, which protects the lender from the chance of the borrower defaulting.
VA Loans. These loans for qualified military service members, veterans, and their families are backed by the US Department of Veteran Affairs. Unlike other common home loans, they require no down-payment, come with no mortgage insurance, and no broker fees. They do have a slight extra cost in the funding fee. Not all qualifying members have to pay this funding fee, however, so it's important to find out your eligibility.
USDA Loans. These loans are backed by the US Department of Agriculture to make homeownership more accessible in rural areas across the country. The eligibility for this loan depends more on the property than the borrower, so it's important to do more research into this loan type if you plan on buying a home in a rural area.
Besides the type of loan, you need to look at the details involved in it. Are you able to save up enough to meet the down payment requirements? Are the interest rates fixed or adjustable? Are the overall monthly payments manageable within your budget?
What Area is Right for You?
The specifics of what makes a home the right choice for any individual will naturally differ from person to person. What appeals to a young professional will not be the same as what appeals to a growing family. We can't tell you what your priorities should be when looking at different neighborhoods.
We can, however, give you a few factors to consider when making your decision:
Home Value Trends
Do properties in the area tend to hold their value over time? You can look at the records of past house transactions in the area. However, you can also look at signs of stagnation and development, such as whether businesses have been moving into the area, or shutting down.
Proximity to Work
Is the neighborhood optimally located to help you get to and from work easily? If you drive, is there parking available? If not, are there accessible public transport routes?
Safety and Crime
Is the area in a high crime zone or is it relatively safe? It's important to be aware that no neighborhood is entirely free of crime, so you're looking for those that are comparatively safe.
Schools, Hospitals, and Retail Areas
Is the area close to everything you're going to need access to? If you have children, you should take a look at the school district and whether local schools receive good ratings.
Taxes
Property taxes will change from district to district. Make sure you do your research when you're looking at properties to see what the property tax is likely to be and factor it into your budget.
Other Factors
Naturally, other factors than those mentioned above can influence whether or not the home is the right choice for you. Liking the views and culture of an area can influence your choice, and there are the factors associated with the property itself, which we will take a closer look into in another section.
Working with a Real Estate Agent
If you're a first-time buyer, then it's not recommended that you attempt to go into the market on your own. You might be able to find properties you like the look of with no problem, but estate agents bring an understanding of the area, of the market trends, and other aspects of buying a home that can easily catch a would-be homeowner off-guard.
Here's a run-down of the steps to ensure that you find the right real estate agent to match your needs:
Finding and Shortlisting Real Estate Agents
First, start by putting together a list of agents worth considering. You can look online for agents that specialize in properties in the specific area you're hoping to move to. Take a stroll or drive down the street to note down any agencies you spot there. You can also ask family and friends about agencies they have used in the past.
Do the Research
For each of the agents or agencies on your shortlist, you should do a bit of research into them. See if they have listings on the Better Business Bureau or if they have a review score on sites like Trustpilot. Don't put blind faith into the rankings or ratings, however, read some of the testimonials. Most established firms are going to have a mix of positive and negative reviews. You're not looking for a spotless record; you're looking for a positive one.
Get in Touch and Ask Questions
There are likely to be some agents or agencies that stand out compared to the others. Now is the time to get in touch and arrange a meeting. Pay attention to their punctuality, their ability to accommodate you, and their professionalism. Chemistry is important too since you're going to be dealing with this person or team a lot.
Ask them about the area you're buying in, and see if their answers line up with facts you already know, to see if they really bring the expertise you need. Don't be afraid to tell them what you're looking for and give them the opportunity to show their stuff.
Signing with an Agent
When you have decided on an agent, make sure you understand their fees and how these fees will be assessed. Don't skim over this detail, ask them to repeat, in detail, how they are paid if you need to.
You will need to sign a buyer's broker agreement. Don't ask them to show you any homes before it's signed and ask the agent if they will release you from the contract if you're not satisfied with their service. If they don't agree with that, don't sign. Additionally, you should ask to sign an agency agreement which is effectively a receipt for signing the broker agreement with them.
What to Look for in Your Future Home
As we mentioned, the location of the home is going to play a big role in your choice. However, the home isn't the location alone. You're naturally going to take a closer look at the property itself. Here are a few examples of factors to consider:
Number of rooms
Size of rooms
Curb appeal
Floor plan
Number and size of bathrooms
The kitchen and whether it needs to be remodeled
Storage space
Windows and lighting fixtures
Make a list of "wants" and "needs" for your home, ensuring you prioritize them accordingly. Depending on the market and location, you may find it hard finding the dream home that ticks every single box, so you need to narrow it down to the boxes that need to be ticked above all else.
What to do During a Walkthrough
With the help of your real estate agent, you should hopefully have found some properties worth taking a closer look at. Before you close on a home, however, you need to make sure you know what condition the home is in. Though this might sound like an obvious step, it's one that people tend to skip over, often out of excitement to get into a home. Or there are some details you might simply forget to check. In our case, we didn't check for sun-staining on the hardwood floors beneath the carpet, so we had more work to do after we had bought the house.
The walkthrough is the final step before an offer is closed on the property. It's not a complete inspection, but rather, an extension of the inspection which should have been completed before. It's wise to complete the walkthrough with the help of the agent, as they are likely to pick up on details you may otherwise miss. However, here are some details to check during your walkthrough:
Turn lights on and off
Test electrical appliances
Test all HVAC installations, including air conditioning and heating
Ensure all doors and windows open, close, and lock properly, including electronic garage doors
Turn on the water, run faucets and toilets, and check accessible pipes for leaks
Look at the ceilings, floors, and walls for signs of dampness/moisture
Test the exhaust fans
Test the garbage disposal
If any furniture is being left behind, move it – make sure it's not hiding something
Arranging an Inspection
A walkthrough should be an addition to an inspection, not a replacement for it. It's a good idea to hire a certified home inspector to make a report. This is usually done after an offer has been made on the house but before the sale has closed and gone through.
Home inspectors will take a much deeper look at the home, checking for issues like roof damage, water damage, fixtures and appliances in need of repair, gas safety, and so on. Even if you feel like your own walkthrough and checks were quite comprehensive, you should still arrange an inspection from a professional.
Making an Offer on the House
Although the first offer you make may not be the final price that you agree to, it is a step that you should only make when you are prepared to buy the property. The inspection and walkthrough are still to come, so it's not a done deal just yet. But it does get the ball rolling on the purchasing process. Make sure you are happy to proceed with the sale.
Before making an offer, it's wise to have your estate agent get in touch with the listing agent hired by the seller to find out if there are other offers on it. If there are many other offers, then you might want to make a counter-offer at an advantageous position before the home is sold. If there are no other offers, then you might have more time to negotiate.
As for how much to offer, you should start by looking at the listing price. Rarely do homes sell for the asking price, but it is an indication of the range that the seller anticipates to sell it in. With your real estate agent, you should be able to do research to see the past sale prices of the property and recent sale prices of similar homes in the area.
In addition to determining a monetary figure on how much to offer, you must also consider contingencies on the offer. Do you have to sell your own home in order to be able to pay for the next? If that's the case, you have to let the seller know. In a competitive market, this may be a disadvantage as other buyers may not have the same limitations. However, you'll need to do what you are comfortable with.
The Negotiation Process
As mentioned, the first offer is not always the last. A period of negotiation is likely to follow, with the two estate agents representing you and the buyer going back and forth to one another. The negotiations may not always involve directly changing the monetary offer, however. For instance, if the home has fixtures or appliances in need of repair, then you can agree to meet the seller's counter-offer but only if they make the necessary fixes.
When buying a home, here are a few negotiating tactics to keep in mind:
Offer figures of past sales from the area. The more comparable the two properties, the easier it is to point out any price disparities between the two.
Find out why they're selling. If it's for investment purposes, they may not be willing to waver too far from their asking price. However, if they're moving, they may want a quicker sale and thus have more wiggle room.
Be willing to walk away. Don't let the seller think you're overly interested in the property. Always keep your budget in mind and don't be tempted by any agreements that would break that.
Have the rest of the process ready to go. Have the mortgage pre-approved from the bank and a lawyer ready to go to assist with the closing process.
Don't start with an unrealistically low offer. Though this might seem like a way to get them to waver further from their asking price, it's more likely to have them on the defensive about selling to you.
Make sure your own estate agent is on your side during the negotiations, providing whatever details about the home inspection and sale records they can. Needless to say, they will have been part of many more property price negotiations than you, so they could have valuable insight to offer.
After Your Offer is Accepted
When your offer is accepted, then it's time for the ball to truly get rolling. Following the inspection, walkthrough, and legal process, the money will be transferred, and you will get the deed to the home in return.
As such, you should be ready for the final sale to go through at this stage. Here are the steps from that point on:
Securing the Loan
You can get mortgage pre-approval to help with the buying process, but securing the loan can only come once the offer has been made and accepted. You should work on finalizing the loan as soon as the purchase contract has been signed.
Appraisal and Inspection
The lender of the home loan may want an appraisal to ensure that the correct amount is being borrowed to buy the home. This is when the inspection takes place, as well. If other issues are discovered, progress on the purchase can halt until they are fixed or the price renegotiated.
Buying Homeowners Insurance
The vast majority of lenders will require homeowner's insurance. Before you're able to finalize the loan agreement with them, you will have to have proof of this insurance ready. You should research the market ahead of time for providers and policies that you're comfortable with.
Administrative
There will be other matters to take care of, such as signing any required paperwork for the lenders and the walkthrough. This is all to be done before the agreed-upon closing date.
On the closing date, you will sign the final documents, pay any closing costs, and receive legal ownership of the home, including the keys.
Home Warranty
Deciding whether or not you need to purchase a home warranty is a tough decision to make. There are a lot of factors that come into play including the age of your home, the value  of your home, the current condition of the appliances, the state you live in and so much more. We suggest checking out a comprehensive guide to learn more about a home warranty.
Preparing for the Move
Buying a home can be a very demanding period of your life, but it's also an exciting one. However, you shouldn't forget about the part where you actually move into the home. Without a little preparation, it can be overwhelming. Moving home is widely considered among the most stressful life events for a reason.
Here are a few ways to prepare for moving day to make it all a little more manageable and a lot less stressful:
Start packing as soon as the sale is agreed upon. Put away what you can live without for now, and start looking at garage sales, donations, and any other ways to get rid of items that you don't want to bring with you.
Book your moving company ASAP. As soon as you know what day you're going to be moving, call the moving company. The later you leave it, the greater your chance of not being able to find a company that has the time available to match your schedule. Let your moving team know if you have any out-of-the-ordinary objects that may require additional expertise or equipment. Also, look to see if you have any company discounts available.
Inventory your belongings. This will ensure everything you own makes it from point A to point B.
Pay for help packing. Consider paying an additional fee for the moving company to help you pack or unpack if they offer that service.
Get organized. Use color-coded post-its or stickers to make it clear which rooms each box belongs in so that less time is spent figuring out which items go where on moving day.
Rearrange your utilities. Set up your utilities such as your gas, internet, phone, and home insurance so that you're not paying for them once you're not living there. Also, set up your utilities at the new house.
Keep the essentials together. Pack a first night box, including legal home ownership documents, medicines, toiletries, some cash, a change of clothes, and other essentials in case you're not able to unpack everything on the day of arrival.
Let everyone know about the big step! Make a list of who you need to inform (bank, post office, utilities, tax agencies, social security, employer, credit cards, etc) and take the time to tell them on or just before/after moving day.
Enjoy the Process of Buying a Home as a First Time Home Buyer
There's a lot of work that goes into buying a home but, hopefully, you don't have to rush. Take the time to think about your decision properly. You should expect to do several hours of research along the way.
Don't rush into anything. It's always better to wait for the market to turn than to buy a home when it doesn't feel right or suit your budget. But when you are ready, the guide above should help you make all of the right choices.
Will you be taking the leap as a first time home buyer? Is this the first time that you'll go through the process? Let us know in the comments!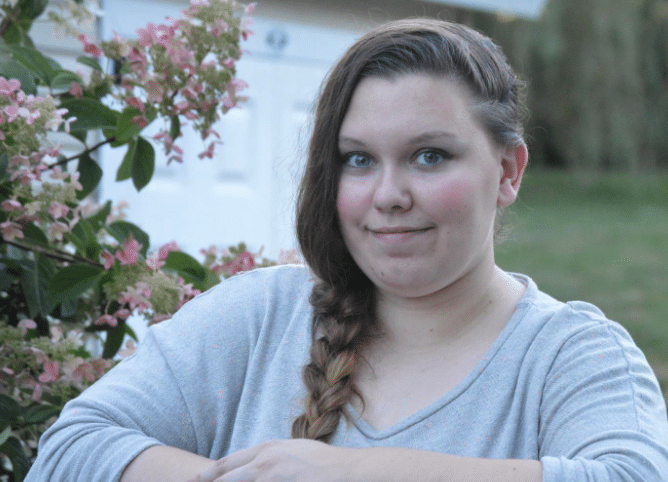 Samantha uses her BS in Finance and MBA to help others get control of their finances through budgeting, saving, investing, side hustles, and travel hacking. Due to following the FIRE Movement's principles, she was able to quit her high-stress job in the financial services industry in July 2019 to pursue her side hustles. She is now a full-time entrepreneur and blogger. When not working, she enjoys spending time with her dog "Simba" and traveling with her husband, John.