Getting organized is one of the hardest things to do when you're getting your finances in check. Budgeting, paying all of your expenses on time and setting money aside for savings is quite the task. However, you can fix this problem by automating your finances, or putting them on autopilot. It makes everything so much easier and less stressful knowing that your bills and savings goals are taken care of. From bills, savings, investments and more – we automate all of it!
First starting our journey, we felt overwhelmed with managing our finances along with everything else – work, school, family/friends, and household chores. There's always a million things to keep track of! However, we know that financial independence and early retirement is important to us. So, we were willing to put in the initial work of setting everything up to make the rest of the journey easier. Automating your finances takes this stress away from your lives.
We asked the personal finance/FIRE community on Twitter if they automate their finances, and this is how they responded.
As you can see, a total of 92% of pollers automate their finances in one way or another. A few people even offered up how they are putting them on autopilot.
Automating Your Finances is a Must!
We strongly believe that you'll improve your life by automating your finances. Your time, relationships, goals, and attitude towards money will all change for the better.
It's Like the Money Isn't Even There
When you automate your finances, the money is doing all of the work for you. You don't have to think about paying bills, paying off debt or stock piling money away towards your goals. When the money is doing its job rather than just sitting in your bank account, you'll be less likely to spend it unnecessarily.
Fewer Money Fights
Finances are the number one reason for divorce. Taking the necessary steps to get on the same page with your budget and goals could literally save your relationship. If your bills are paid automatically and your savings are put into their respective buckets effortlessly, there's nothing to fight about! You'll no longer have to wonder who's responsible for paying that bill on time, or making the bank transfer. Spend your time discussing your next travel hacking adventure instead. Automating your finances sounds pretty romantic to me!
Little Effort & Maintenance
There will be some initial effort required to automate your finances. You will need to set up your automatic payments, transfers and investments the first month. But, after setting everything up, you're just along for the ride. You'll watch your bills be paid and your savings increase every month thereafter.
You'll Save More
When your money is automatically being set aside every month or invested, it doesn't give you the chance to earmark it for something else. It'll instead be taken from your paycheck or bank account so you aren't tempted. Additionally, retirement accounts have tax penalties for withdraws that make the money very difficult and expensive to touch. Sticking to your goals and watching your wealth accumulate is a beautiful thing, isn't it?
Sticking to your goals and watching your wealth accumulate is a beautiful thing, isn't it?
11 Ways to Automate Your Finances
These tips for automating your finances will be sure to save you time and money by incorporating good habits! We use each one of these suggestions in our own financial plan in pursuit of financial independence and early retirement. Set it and forget it!
1. Pay Yourself First
When setting up your budget and automating your finances, you should always pay yourself first. Make sure that your bills and savings goals come before anything else. You can do this by directing a portion of your income to an emergency fund and retirement savings. Always put first what matters most to you and your future.
If there's any funds leftover, that's when you can earmark it for discretionary spending. You work hard for your money, so use it to your best advantage.
Check out the book The Automatic Millionaire by David Bach to read more on this topic.
2. Use a Budgeting Tool
Using a budgeting tool or budgeting method can free up the time and effort in taking control of your finances. We personally use the paid version of EveryDollar so that we can link our bank accounts and credit cards to it.
By doing this, our transactions are automatically pulled into the platform and we just drag and drop them into the correct category. We can even copy our previous budgets to the next month, making automating our finances easy. This takes the work out of tracking our spending ourselves.
We completed a comprehensive review of the best budgeting tools on the market. You can read that article here.
3.Consolidate Your Debt for Easier Payoff
If you consolidate your student loans or personal loans into one payment, it will make it even easier to automate your bills and track your progress. Many times, you can save money from an interest rate perspective by doing this.
We have used SoFi and they make the process for consolidating loans quick and easy. They offer competitive rates and having one loan provider makes things simple.
Paying off debt is an essential part of reaching financial independence and early retirement. We want to help motivate you to keep on track to your debt payoff goals!
4. Set Up Automatic Payments (AutoPay)
You can set up automatic payments for many of your bills.
Mortgage/rent
HOA
Utilities (cable, internet, water, sewer, electric/gas, etc)
Credit cards
Student loan payments
Car payments
Insurance premiums
Tuition
Subscriptions
Memberships
We actually receive sizable discounts for putting some of these bills on automatic payment! Others, we're happy for the convenience.
As long as you pay by the due date, you can usually pick which day you would like it to be debited to your bank account or charged to your credit card. This gives you the power to manage your cash inflows and outflows efficiently. However, some bills will have specific due dates each month and will draft your payment accordingly. We keep a list of when each bill is automatically paid each month.
Even though putting subscriptions on autopilot is a great convenience, you'll still want to review these expenses regularly. If you're not using Netflix, Pandora or Audible regularly, you'll want to cancel them and remove them from your budget.
Remembering to cancel your subscriptions can be hard to do. However, if you don't take action they will just keep charging you month after month.
5. Establish Automatic Investment Plans or Paycheck Deductions
Remember, consistency is key to saving for financial independence and early retirement!
Most investment firms allow you to set-up automatic investment plans or paycheck deductions. These are both great options for automating your finances, and we personally use both methods.
Automatic investment plans will allow you to take money out of your bank account and put it into your investment account on a recurring schedule. For example, we contribute to our IRAs and 529 on a monthly basis from our bank account.
We believe that paycheck deductions are the simplest way of automating your finances. You can have your employer contribute to many different types of accounts directly from your paycheck. They will send the money as you specify and the remaining portion will be direct deposited into your bank account. This method is the most strict way of setting up your savings goals because it takes time to make changes.
Many account types allow you to automate your finances by utilizing automatic investment plans or paycheck deductions.
Employer Plans (401ks, 403bs)
Taxable accounts
IRAs
HSAs
529s
Savings Accounts
This way of investing will prevent you from timing the market and encourages you to invest for the long-term instead through dollar-cost averaging. It also will help qualify you for any employer plan matches. You can increase your contributions over time, instead of giving in to lifestyle creep, to keep up the marathon towards FIRE.
Make sure you select a predetermined mix of funds ahead of time. Many FIRE enthusiasts rave about Vanguard Total Stock Market Index Fund (VTSAX).
6. Automatically Deposit into Savings
Saving for a specific purpose like your emergency fund, a car or a vacation? You can set up a recurring transaction with your bank to move the money from your checking account to a specific savings account each month.
We have several savings accounts with our bank. They are all earmarked for different purposes, and we automatically move a predetermined amount into each account every month. Banks like Capital One 360 and Ally allow you to set up several savings accounts that you can nickname.
7. Sinking Funds
Setting up sinking funds for each of the bills that you pay on an infrequent basis is a perfect way to automate your finances.
Insurance premiums are an example of a bill that you could pay quarterly, semi-annually or annually. You should split this expense into monthly savings goals and automatically transfer the money into a separate account. Banks can set this up on a specific day each month for you. This will allow you to pay cash in full once the bill is due.
Example: A family pays $1000 semi-annually for their car insurance. The family transfers $167 into their sinking fund each month to prepare for this expense every six months.
You can read more about budgeting for sinking funds in our FIRE Guide.
8. Subscribe & Save
Putting your household needs on a subscription is a great way to automate your finances. You will always know what amount to budget and many times will receive a discount! We receive monthly shipments from Amazon for this purpose. Meal delivery services and Chewy are other useful ways that you can save time and money through autoshipments.
Here are a few ideas of items you can purchase on a recurring basis.
9. Analyze your Wealth with Personal Capital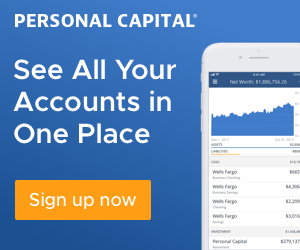 Personal Capital
can be used to automate your finances.
We use it to track all of our accounts
(debt, emergency fund, investments and property) in one place. It automatically updates so we always know where we stand. This will
help you save time
(you won't have to login to each separate account), and money since it's a FREE service! It also tracks your net worth for you.
10. Automate Your Rewards
If you are responsible and strategic with your credit card habits, you can automate your finances and provide a boost of rewards at the same time.
Open up a credit card that aligns with your goals. Many cards give extra cash back for restaurants, gas and travel. It's convenient to earn points while automating the way you pay bills. It makes it easy to pay one bill for many different kinds of expenses.
We personally value travel hacking and utilize travel rewards credit cards to see the world for a fraction of the cost.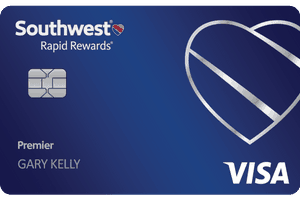 Check out this Chase card to earn a Companion Pass! This is how we both fly for free on Southwest Airlines.
We used this Hilton card to spend a week in the Dominican Republic for thousands under the listed price.
11. Tax Prep Automation
Using a tax preparation software can help make paying Uncle Sam much easier, especially if you're self-employed. Programs like Turbo Tax are essential if you are not using a professional accountant.
You can automate your finances by ensuring you pay your taxes accurately and on-time every year. Turbo Tax has built-in features that allow you to download previous years' tax data, as well as import 1099 and W2 information. Tax season can be very stressful and this automation will certainly lessen the burden.
Personal experience has showed us that automating your finances can not only take stress out of your life, but also help you to:
Control spending
Pay off debt faster
Be more prepared for emergencies
Save more for your financial goals
How do you automate your finances? Do you plan on implementing any of these ideas? Let us know in the comments!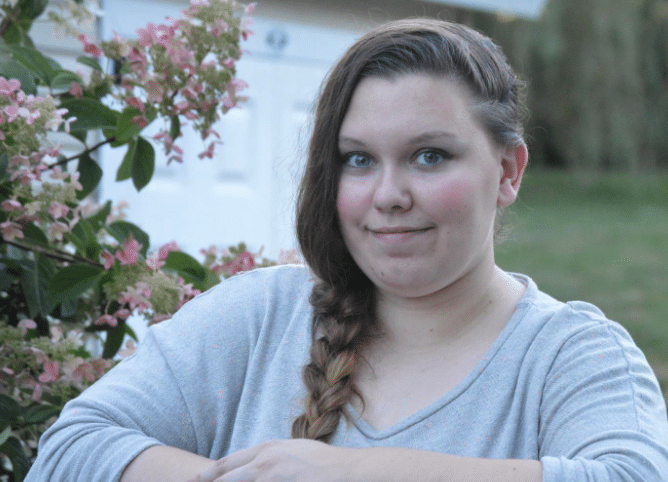 Samantha uses her BS in Finance and MBA to help others get control of their finances through budgeting, saving, investing, side hustles, and travel hacking. Due to following the FIRE Movement's principles, she was able to quit her high-stress job in the financial services industry in July 2019 to pursue her side hustles. She is now a full-time entrepreneur and blogger. When not working, she enjoys spending time with her dog "Simba" and traveling with her husband, John.