Understanding your 2020 tax forms can require a bit of time and patience. We are happy to provide some tax tips in our comprehensive guide of common Internal Revenue Service (IRS) tax forms to help you navigate one of your financial responsibilities in 2020.
Whether you are an employee or have recently decided to run a small business, you will be tasked with some necessary tax filing responsibilities that you may have never encountered before.
Look no further for a clear explanation of what you may need to know this tax season. Business tax forms are also outlined within this post. Consider consulting tax professionals for further clarification on tax information and tax liability.
2020 Tax Forms Explained
At risk of intimidation, there are over a thousand different IRS tax forms for a range of financial information and expenses and various types of income. However, you will likely need only a few that are considered more common IRS tax forms.
Each sheet of paper comes with its own code, and that code links to a specific department and process. Once you have familiarized yourself with just a few of these numbers, you can determine what you need to complete and why.
Income Tax
There are a few things to keep in mind for personal income tax forms. This is dependent on your individual income sources, and can determine how you pay your income taxes.
SE Income: Self-employment income includes earnings from your work as a sole-proprietor or independent contractor, which can be in addition to the revenue from your full-time job. Your business or trade must be motivated by profit, although it does not necessarily have to be profitable.
SE Tax: You may have to pay self-employment tax if you work for yourself. This would include Medicare and Social Security, similar to the taxes withheld from traditional employees.
Estimated Tax: There are some cases where you will make estimated tax payments. These are typically made on income that is not subject to withholding tax. Not paying enough taxes throughout the year will likely result in a penalty; this is generally warranted by owing $1,000 or more when you file your income tax return. If you receive salaries and wages from an employer, you can avoid estimated tax by asking for more of your earnings to be withheld using IRS form W-4.
Schedule C or C-EZ: Both Schedule C, Profit or Loss from Business, and Schedule C-EZ, Net Profit from Business, are paid by sole-proprietors. Schedule C-EZ is the more simplified version of Schedule C and can save you time on filling out tax forms. To be eligible, you must have a profitable business as well as no employees, inventory, or expenses over $5,000, and you cannot use depreciation or deduct the cost of your home.
Want a FREE Tax Prep Checklist to help you stay organized this tax season? Click Here!

Deductions
There may be many tax deductions that apply to your household that are either necessary or ordinary. Necessary are those that are helpful and proper for your trade, and ordinary are expenses that are common and accepted within your industry. You will deduct expenses in the same year that you incurred the costs in most cases. In some cases, you will need to break them up over several years.
Quick Tax Tips
You may be able to deduct some of your start-up costs such as the following:
Home office deductions, in the form of property taxes and mortgage payments, can be made for a dedicated office space
Equipment like office supplies, printer ink, paper, and more
Car mileage when used for business purposes or the cost of a work van or car
Health insurance premiums are often deductible when medical insurance is paid by a self-employed individual
Think you're going to receive an income tax refund in 2020?
Check out our list of 25 things to consider regarding your tax refund!
IRS Forms and Timelines
You can conveniently find most forms on the IRS website. However, there are many forms that you may receive from your employer, bank, credit union, mutual fund companies, and other business entities you have worked with throughout the year. Each one may have its own form instructions on how to include them in your return.
Below we'll cover the most popular forms applicable to most united states filers.
Form W-2: This tax form will be filled out by your employer to document your earnings for the calendar year. It will give you critical information that you need to fill out your 1040. The form will include the wages you were paid and the taxes that were withheld. Included on this form will be your employer identification number.
Form 1098: You will get one of three varieties of this form if you have paid interest on a student loan or mortgage, donated a motor vehicle to charity, or paid college tuition.
Form 1099: This comes in a series of forms. You will get a 1099 if you have earned more than $600 from any one company while you worked as a freelancer, consultant, or independent contractor within the tax year.
The 1099 Forms include the following:
1099-MISC: This form will be used to determine taxes due to substituted payments for stocks. You will receive this if you receive substitute payments instead of individual stocks and dividends.
1099-OID – The Original Issue Discount is given if you have received more than the redemption price on maturing bonds.
1099-INT – This form tracks interest income, or the income that you earn on investments.
1099-DIV – This form reports dividends, capital gains, federal income tax withheld from investment accounts (including mutual funds), and distributions.
1099-B – This form will determine any taxes due on your sales of mutual funds and securities.
1099-R – This form will determine if your retirement account transactions have resulted in taxable income; you may be responsible for penalties.
1099-Q – This form will determine if there are taxes due on withdrawals from accounts that are used for education savings.
If you are a nonresident alien, you will use Form 1042-S to report on amounts that are subject to income tax withholding. This includes withdrawals from a retirement account as well as if you received short-term capital gains, long-term capital distributions, or dividends from a non-retirement account.
For reporting your total annual IRA contributions, you will use a 5498 form. You will get a 5498 if you own a retirement account (like an employer-sponsored plan account, for example) and make a contribution to an IRA between January 1, 2019, and April 15, 2020.
Rollover contributions are not deductible however they will be reported in boxes 2 and 3 of form 5498. Recharacterized contributions will also be reported on form 5498 and follow the standard deductible guidelines for portions of contributions made within the given tax year limitations.
Form 5498-ESA is what you will use to report your total annual education savings account (ESA) contributions. You will get a 5498-ESA if you owned an ESA and made a contribution or transferred assets.
Common Tax Form Attachments
There are a number of tax form attachments that you might be required to file. The most common file attachments are as follows:
Schedule A: for itemized deductions like mortgage interest, property tax, dental or medical expenses, and charitable contributions
Schedule B: for ordinary dividends exceeding $1,500 (applies to taxable accounts only), and taxable interest
Schedule C (Form 1040 or 1040-SR): for all the profit/loss and deductible expenses from your own business
Schedule D: for capital gains and losses from stock sales and other transactions
Schedule SE (Form 1040): to calculate your self-employment tax
As we have outlined, taxes are a big part of your business, and you can't avoid them. When you are self-employed, complete any freelance work, or run a business, you are responsible for completing all paperwork and filing your own taxes. As you go through the year, we recommend budgeting enough money to cover the taxes that you will need to pay.
Quick Tip on Calculations
Net Profit or Net Loss: Calculate this by subtracting your business expenses from your business income. A positive difference is a profit, and a negative difference is a loss.
Filing Your Taxes
Annual Return
In 2018 the IRS stopped using Form 1040-A or Form 1040-EZ. You will now use the redesigned Form 1040, and you may not need to fill out a schedule at all. Remember electronic filing is available and can be done on your own, or through professional tax preparers on your behalf.
Schedule 1
Schedule 1 allows you to add additional sources of income or adjustments to income that would not be on form 1040. This could include capital gains, unemployment, alimony, and rental real estate. Winnings for prizes or gambling would also be filed here. Adjustments to income could include alimony changes, HSA deductions, student loan interest deductions, self employment taxes, or educator expenses.
Schedule 2
Schedule 2 is to be used if you made alternative minimum tax (AMT) payments. This schedule is also to document excess advanced premium tax credit repayments.
Schedule 3
Schedule 3 is required for filers who wish to claim nonrefundable tax credits that weren't included on form 1040. Education credit, foreign tax credit, residential energy credit, general business credit and retirement savings contributions would be claimed here.
Schedule 4
Schedule 4 is to include all other taxes not included on form 1040. This would include self-employment tax, household employment tax, health care taxes and unreported social security and medicare taxes. Other unreported IRA and qualifying retirement plan contributions would also be documented here.
Schedule 5
Schedule 5 is commonly referred to as "Other Payments and Refundable Credits". This can include amounts paid to file an extension or excess social security tax that was withheld. Earned income credits that aren't already on form 1040 would also be documented here.
Schedule 6
Schedule 6 is utilized by taxpayers with a foreign address or a third party designee (not to include the tax preparer). As an individual taxpayer with a foreign address, you are required to document this on your tax returns.
Quarterly Payments
If you are expecting to make quarterly estimated tax payments, then you should use Form 1040-ES, Estimated Tax for Individuals. You will typically need the form from the previous year to fill in the current year.
If this is your first year of self-employment, you will need to estimate your income for the year. You can make payments using the Electronic Federal Tax Payment System or by using the blank vouchers contained in the 1040-ES.
Crush Your 2020 Tax Forms This Year
Although all the numbers and abbreviations may look intimidating, it is possible to make sense of your 2020 tax forms. Once you have reviewed the terminology and requirements, you should have no trouble pinpointing where your responsibilities lie and how to fulfill them.
If you still find yourself confused and needing more help with the paperwork, we recommend visiting the official IRS website that further documents and explains all forms and instructions more thoroughly.
These forms and publications sometimes change yearly, as do many tax rates. Each state tax rate, city tax rate, or local municipality may also collect further taxes and can change from year to year. If you aren't comfortable or don't have the time to file your taxes on your own, we suggest consulting a tax professional for further assistance.
What are your biggest challenges when it comes to filing taxes? Let us know in the comments!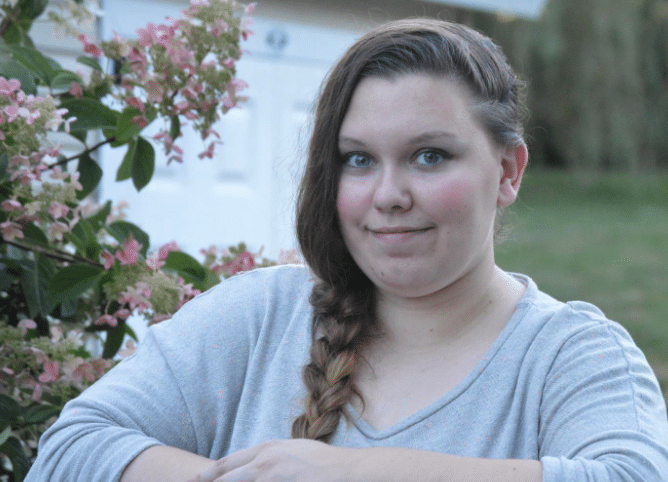 Samantha uses her BS in Finance and MBA to help others get control of their finances through budgeting, saving, investing, side hustles, and travel hacking. Due to following the FIRE Movement's principles, she was able to quit her high-stress job in the financial services industry in July 2019 to pursue her side hustles. She is now a full-time entrepreneur and blogger. When not working, she enjoys spending time with her dog "Simba" and traveling with her husband, John.